Tis the season to give your loved ones the best SWAG! This year we're starting our shopping early. Our editors have searched high and low to find you the best gifts this Holiday Season. So sit back, relax and let the shopping begin!
Pure ONE S11 – The Smart Vacuum of Tomorrow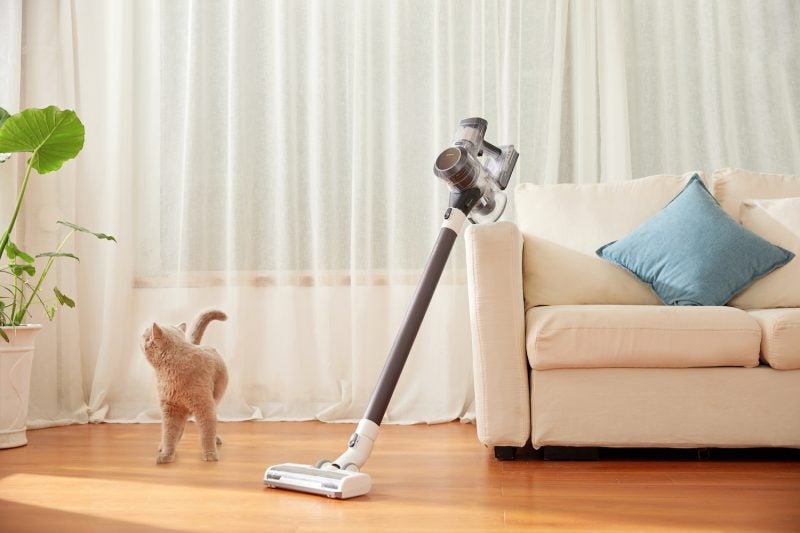 Smart appliances are becoming a staple in homes all over the world. This holiday season will be a great time to upgrade your own vacuum or even gift one to a loved one. You, or them, are sure to love the upgrade. One of the best deals this Holiday Season is the Pure One S11. It is operated on 130W of wireless battery, and it runs for up to 40 minutes continuously. The vacuum can be adjusted to a standard size vacuum, or it can be used as a hand held. One of the best features is its auto-adjusting suction power. The vacuum can detect the size of the mess and adjust itself accordingly. This means no more unnecessary noise and battery drain.
The vacuum will be offered 15% off by way of a coupon from; it will be 30% off on November 29th – that's 30% savings! Now is the perfect time to upgrade to the Pure One S11.

Coupon 30 USD off only on 28.11.2021
Lowest price from $349.99 to $244.99 on 29.11.2021 ONLY 24 hours
ChefSofi's Cheese Cutting Board Set!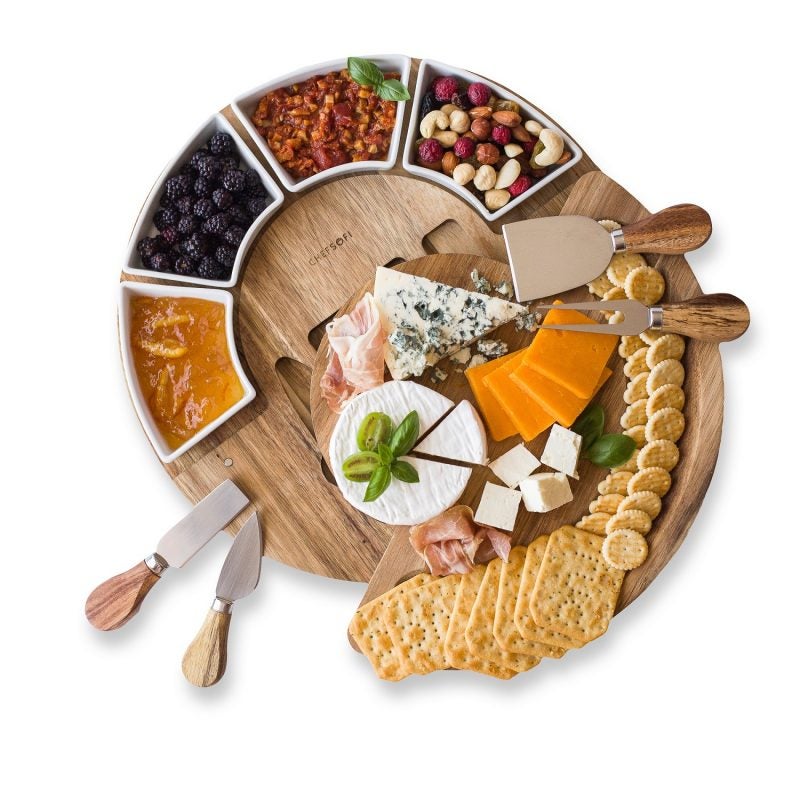 Present your appetizers, snacks and precious cheese collection with ChefSofi's Cheese Cutting Board Set this holiday season! Our wooden cheese cutting board set lets you organize and flaunt your high-quality cheeses such as brie, blue cheese, cheddar, gouda, goat, and mozzarella cheese. To make things easier for you and your guests, we included a set of 4 ceramic bowls and knives. You can now place more appetizers such as nuts, dried fruits, olives and other complimentary snacks to go along with your soft and hard cheeses.
The knives feature premium stainless-steel blades so you can seamlessly cut and slice any cheese without ruining its original shape. The ergonomically designed wooden handles allow a comfortable grip while using. The cutting board's stylish and fancy build will definitely impress your guests and family. Everything is better with cheese—especially if your attendees are having the best time while making their own cheesy appetizers. ORIGINAL GERMAN DESIGN – Our acacia wood cheese board set is designed and quality-checked in Germany. This COMPLETE set includes 4 bowls and 4 knives to hold and slice all kinds of cheese types and charcuterie.
Buy now
ChefSofi Mortar and Pestle Set
There are so many fancy kitchen items out there—from blenders to spice grinders. This holiday season spice up your kitchen by adding a mortar and pestle set! The best mortars are those with a deep round shape that keeps your ingredients from jumping or spilling out. Our 6-inch mortar with 2-cup capacity is sizeable enough for mashing small quantities of herbs and spices. Its pestle is broad with a rounded base so ingredients do not   pop out from under. The mortar has a stable base that comes with a non-skid felt base to keep the granite from marking your countertop. Get the most flavor out of your spices with this simple ancient device. By pounding and crushing the fibers of your herbs, our mortar and pestle set effectively releases the full range of essential oils, flavors, and aroma they contain.
The depth of flavor that emerges in the hand-grinding process is something you won't find if you are prepping your ingredients using a blender, electric grinder, or food  processor. While ancient, our mortar and pestle are tools no modern kitchen should be without. With all the exciting things one can create with this amazing set, it makes a thoughtful gift for homemakers, chefs, foodies, and those who love to prepare their food with herbs and spices. It comes in two sizes, 8-inch (5-cup) unpolished heavy granite and 6-inch (2-cup) set available in unpolished and black polished heavy granite.
Buy now
ewool® PRO+ Heated Vest
Attention outdoor enthusiasts – winter is coming! That's why this holiday season you should get your loved one the perfect gift to pair with their love for the great outdoors! Meet the ewool PRO+ Vest, the perfect gift for outdoor enthusiasts who enjoy snowmobiling, backpacking, hiking, hunting, golfing, fishing and board sports. Not an outdoor enthusiast? The ewool PRO+ Vest is also perfect for workers such as security guards, construction workers and police officers. It also comes in handy when walking the dog, working in a cold office or having an outdoor meal. Ewool is a Montreal-based company that believes in designing powerful and dependable heated wearables so you can keep warm and perform at your highest in the cold.
Valencia Theater Seating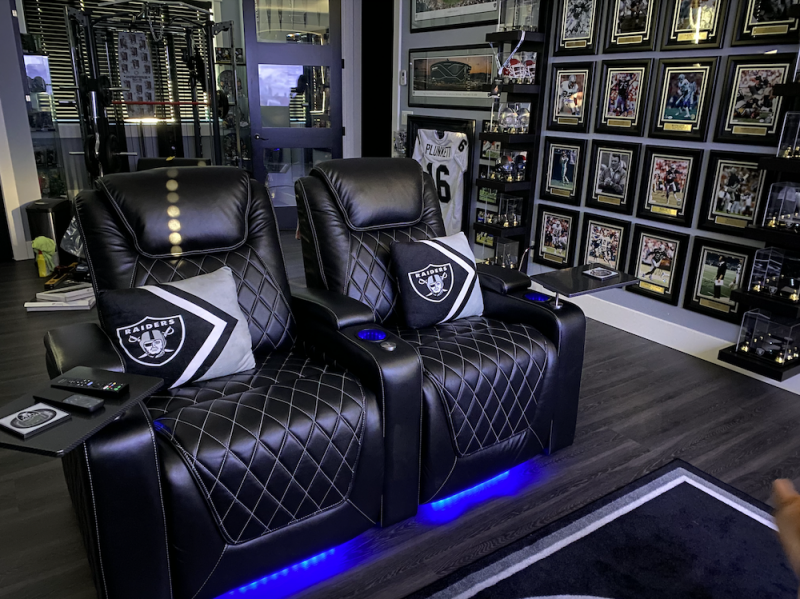 After a decade of development, the Valencia design team has engineered the world's top home theater seating. With continuous product innovation and leading the industry in luxury-grade recliners, Valencia allows you to indulge a lounging experience like no other. Uniquely one-of-a-kind, Valencia has streamlined the home theater seating industry by delivering the ultimate ergonomic precision that increases your home's luxury level.
The plush cushioning and sharp finishes of Valencia's Oslo home theater recliner will complement any style living space. The luxury leather theater seating delivers the vibe of an upscale movie theater, from the comfort of your living room. The Valencia Theater Seating Premier collection models are equipped with power recline, lumbar & headrest, LED-lit cup holder and base lighting, diamond stitch leather, premium top grain Italian Nappa leather 11000, and accessory port.
Buy now
Magic Bag 

Camouflage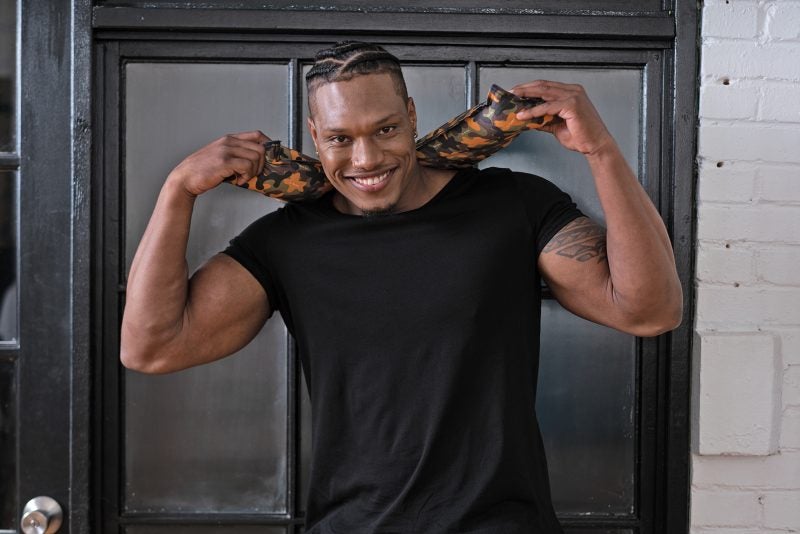 Do you love hunting or fishing, or just want to help your body recover faster after a long outing or sitting all day? This limited edition, rustic hot/cold MAGIC BAG compress provides completely natural pain relief. It can be used as a hot compress for relaxation or as a cold compress to reduce inflammation, heal bruises or relieve pain. Available in the Extended model, which fits comfortably around the neck,  and in the Pad model — ideal for the shoulders or back. Proudly made in Canada. $23.99 at Canadian Tire stores or magicbag.com. 
Until November 30, Magic Bag is giving away more than $3,000 in free products as part of a contest in honour of its 30th anniversary. Enter here!
TINCUP x VSSL Special Edition Flask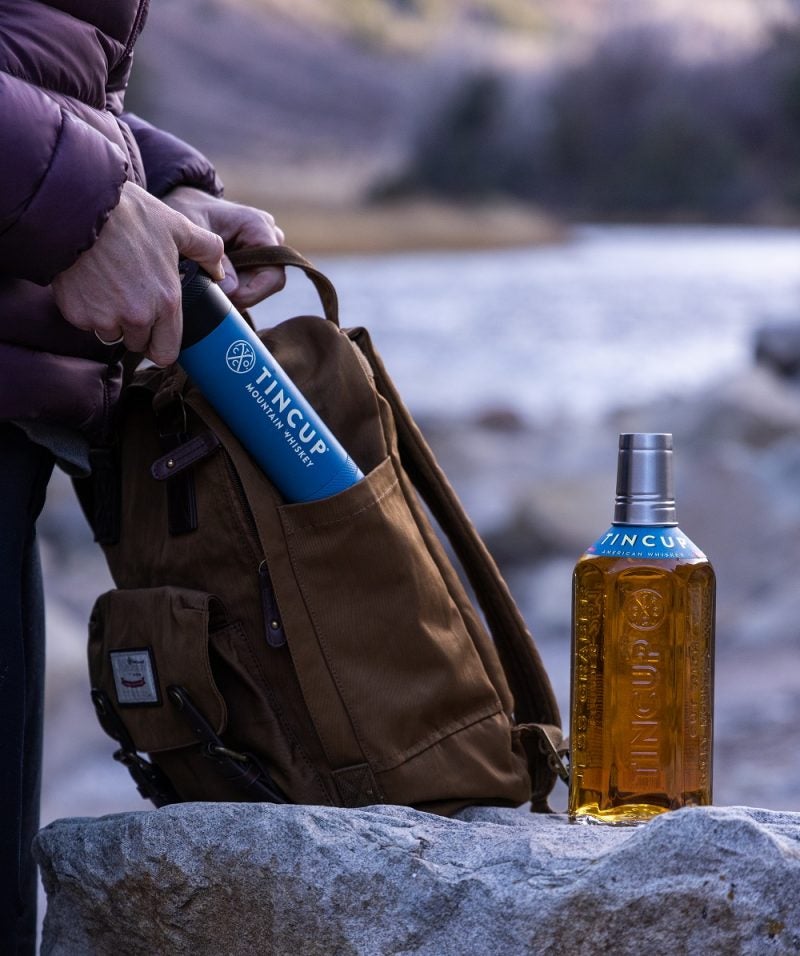 The TINCUP x VSSL Special Edition Flask is a magical gift idea, especially for this holiday season. It transforms a gift into an invitation for an ultimate adventure. It provides an opportunity to celebrate, not just an occasion, but a tradition of caring and sharing.
Whether the TINCUP x VSSL Special Edition Flask is a gift for family, a friend, or 'that' friend, it is sure to create special memories that will last a lifetime. This multi-purpose flask is of the highest quality and sports features such as an 8 oz beverage compartment, an LED flashlight, a compass, two shot glasses, and a bottle opener. Its unique design is a reminder, for both the giver and the recipient, that life is meant to be lived as an adventure and that you can take it with you.
The TINCUP x VSSL Special Edition Flask puts a holiday flavor on collaboration as both TINCUP and VSSL have partnered in order to donate proceeds from the sale of each flask (up to $15,000) to Leave No Trace.
The TINCUP x VSSL Special Edition Flask is the magical gift that keeps on giving. Raise your flask and pour-responsibly!
Buy now
Epson Home Cinema 4010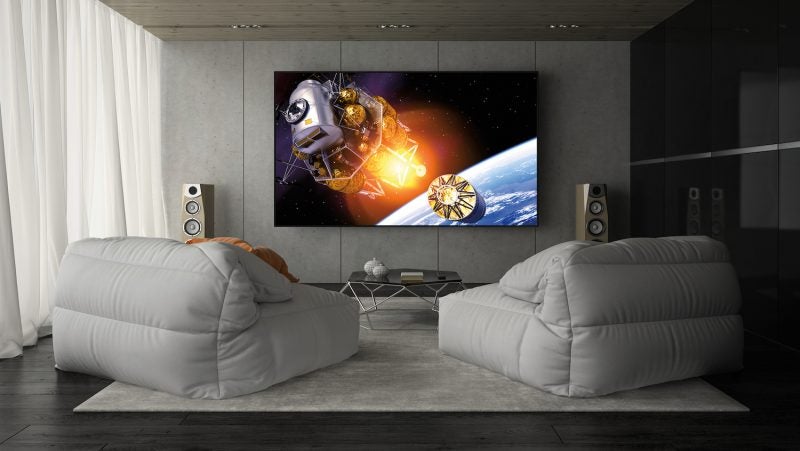 This holiday season give the gift of Epson. The Epson Home Cinema 4010 4K PRO-UHD projector is the ultimate home theatre experience. It's packed with features that make everyday life easier, more entertaining, and more productive. It's the perfect device for anyone who wants to do more with their projector. Use it to watch movies, play video games, or even stream TV shows and sports. You can use the Home Cinema 4010 4K PRO-UHD with any HDMI connectivity so there are no limitations on what you can watch! And because this projector uses an advanced 3-chip design, it delivers incredibly bright images in full colour with incredible detail and clarity. This means you get a picture that's crisp and clear from edge to edge of the screen. With HDR compatibility, colours look more vibrant than ever before too. Experience movies like never before when using this projector! If you want the best picture possible from your projector, then look no further than this 4K Ultra HD Home Theater Projector.
Get your Epson Home Cinema 4010 4K PRO-UHD Projector today!
Buy now
Schwank Grills
Bring steakhouse quality home this holiday season and grill to perfection with Schwank Grills. The all-new Infrared Grill, is a revolutionary portable gas infrared grill made for steak-lovers to achieve premium steakhouse quality taste at home. The secret lies in the innovative infrared heating technology, used by the world's best steakhouses, that heats from above at extreme temperatures up to 1500°F to sear the steak in as little as 60 seconds per side, producing a delicious and flavorful crust.
You can now enjoy premium steakhouse quality in any outdoor setting by grilling with the same infrared heating technology used by famous steakhouses such as Morton's Steakhouse, Peter Luger (Brooklyn, NY), CUT (Beverly Hills, CA), and Gibson's (Chicago, IL). Each Schwank Grill is Made in the USA and constructed with high grade stainless steel materials. Don't feel like steak? No problem! Blazing Bull can be used for Chicken Wings, Hamburgers, Seafood, and Vegetables.
Black Friday/Cyber Monday
$255 OFF a Schwank Grill
No Promo Code (We will automatically reduce the price on the website)
Starts: November 25
Ends: November 30
Buy now
Skullcandy: A Gift Everyone Will Love
'Tis the season where people rush to find great holiday gifts to include as awesome swag. The Skullcandy Crusher Evo headphones are something everyone will enjoy. Music lovers will enjoy the impressive sound quality, political junkies can catch up on their podcasts, and academics trying to learn a new language will benefit from this epic swag.These wireless headphones are comfortable and perfect for long-term use with a battery that lasts up to 40 hours. Charge them for 10 minutes and get up to 4 hours of sound. Naturally, these wireless headphones use Bluetooth, so anyone can instantly make phone calls, switch tracks, or change the volume. It is easy to transition seamlessly between tasks. Users can even personalize their sound using the Skullcandy app or dial up the bass to their personal preference using Skullcandy's patented Crusher Adjustable Sensory Bass. Whether someone's looking for a holiday gift or is buying for themselves, these headphones are a fantastic option.