Black Friday is here in full swing! It's time for you to get best deals of the entire year, and SWAGGER editors are here to help! We've rounded up our favourite Black Friday deals that range from everything to technology, home and living, workout gear and good old' SWAG. So sit back, relax and hit up those SWAGGER approved Black Friday Deals.
TechniSport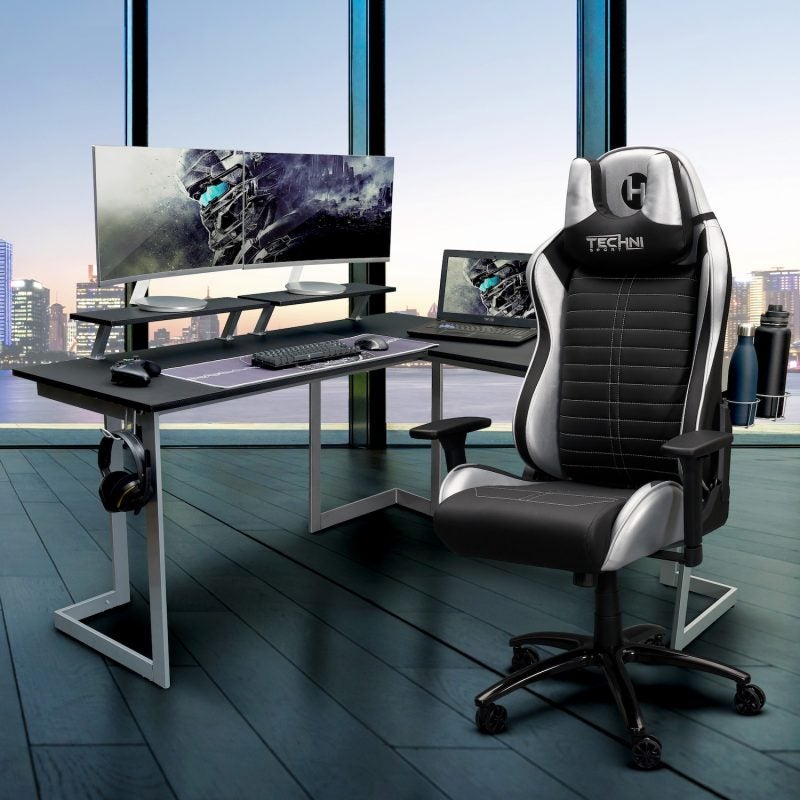 Are you looking to upgrade your comfort during long workdays or gaming sessions? TechniSport offers a variety of chairs and desks to upgrade any gaming or work setup with style, adjustability, and comfort. We offer a wide variety of colors, styles and sizes aimed to provide you with long-lasting, top-quality items to match your distinct style. All chairs are crafted with extra adjustability and features, including 150 degree back reclining, adjustable padded arms, sitting height and adjustable soft lumbar and neck pillows. A premium vegan finish paired with a heavy-duty bases and steel frames provide you with a luxurious sitting experience while remaining eco-conscious. Upgrade your setup this Black Friday and take advantage of our sale, up to 50% off sitewide!
Use promo code SWAGGER-10 to receive an additional 10% OFF our already discounted prices. Upgrade your setup and comfort TODAY!
Buy now
Ride1UP 700 Series Electric Bicycle – The Ultimate Riding Experience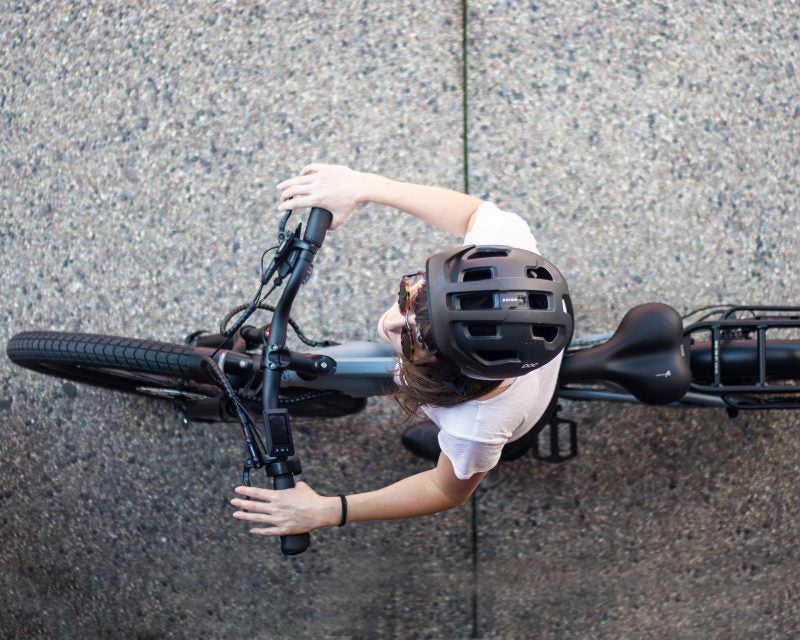 Electric bikes are changing the world and the way we navigate it. Ride1UP is leading the way – clean transportation alternatives in our communities have never been this accessible to the everyday individual. Fascinate your friends and neighbours, reduce carbon emissions and save yourself boatloads of cash with the click of a button. 
Change the way you interact with our environment thanks to Ride1UP's aggressive pricing and mission to serve their customers with incredible quality and superior post-sale support. Don't sacrifice quality for jaw-dropping price tags that most have only had the luxury of affording, until now. Enter the 700 Series.
Hydraulic brakes, hydraulic forks, programmable color display, 2.4" Super Moto X tires, powerful 750 watt hub drive motor with an ultra sensitive 12 magnet cadence sensor. You've been on the nice list all year round and it's time you treat yourself to the futuristic electric sleigh that even Santa will envy.
The decision to ditch your car has never been easier. Enter the high-end electric bike market today… for half the price!
Buy now
Floor One S3 – A Silence, Cordless Vacuum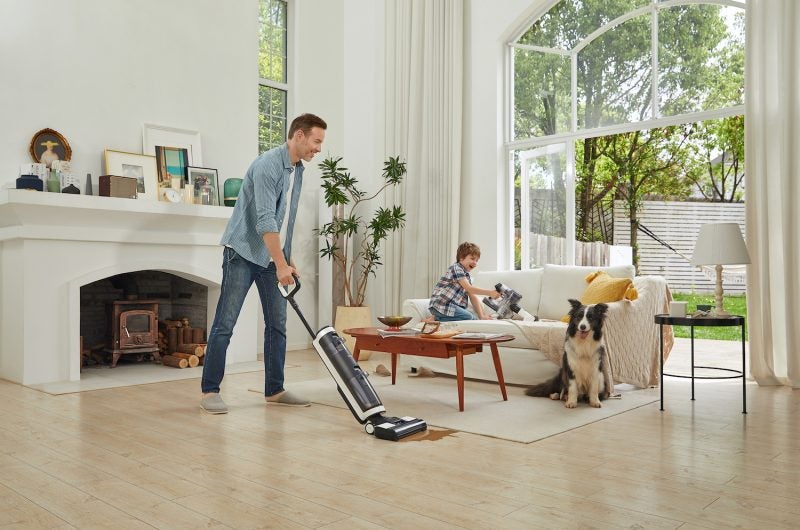 Black Friday is all about getting bang for your buck. You want products that will last. You want products that will get the job done. Most of all, you want innovative products with new technology. The Floor One S3 meets this criteria! Upgrading your household appliances to the digital age can be a great experience, especially when you find a deal like this. Simply take a look at the vacuum's features, and you'll see exactly how much of a bargain this is. Matter of fact, this is the lowest price of the year! The vacuum comes equipped with an LED screen, is wirelessly powered, and has its own self cleaning system. The vacuum can even handle wet spills. 
Whether you are shopping for yourself or for someone else, the Floor One S3 is a great deal. "Coupon-60" will get you 15% off the vacuum. Even better, on November 29th, the Floor One S3 will only cost $279.99 – that's 30% off!
Coupon 60 USD off from 18.11.2021-28.11.2021
Lowest price from $399.99 to $279.99 on 29.11.2021 ONLY 24 hours
Couchmaster® CYBOT
The new Couchmaster® CYBOT is a game changer for all notebook users!
Thanks to its special ventilation system, it provides optimal cooling for your gaming laptop (up to 17 inches). The CYBOT is made of sustainable bamboo.
The wrist rests offer maximum comfort while the side cushions in Pixel Military provide a comfortable seating position and a stable hold.  As a special highlight, the fronts of the cushions are also equipped with genuine Kevlar.
Whether it's an extended gaming session or working in the home office, simply lean back and enjoy the ultimate Couchmaster experience. With side pockets for power supply, accessories and a mouse pocket, order is always ensured. A tablet holder including 2 adapters (depending on the thickness of the tablet), which is suitable for all common tablet sizes, completes the features.
Relaxed working or comfortable gaming – the Couchmaster® makes it possible. Just sit back and enjoy the ultimate gaming experience from your couch or bed.
Buy now
Intelligent design and innovative features: This is the new Couchmaster CYCON²
The new CYCON² represents the current flagship of the available Couchmaster models. Thanks to the six integrated USB 3.0 ports, all required input devices such as keyboards, mice, gamepads and headsets can be connected directly to the Couchmaster. Of course, mobile devices like smartphones or tablets can also be connected and charged in the fast-charging USB port.
With the smart CYCON², you can game in a relaxed position on the sofa at home, or even in bed. Thanks to the ergonomically sitting position, there are no signs of fatigue or tension while gaming on the couch, even after hours of use.  The Couchmaster CYCON² is versatile and can be used perfectly with a PC, Mac, notebook or game console.
Compared to a conventional desk, the Couchmaster CYCON² consists of a generously dimensioned desktop, which is placed on two high-quality cushions made of memory foam. Since the two support cushions are not fixed to the tabletop, the Couchmaster can be individually positioned to fit any body size.
Buy now
Keep It Clean With The Dyson Cyclone V10™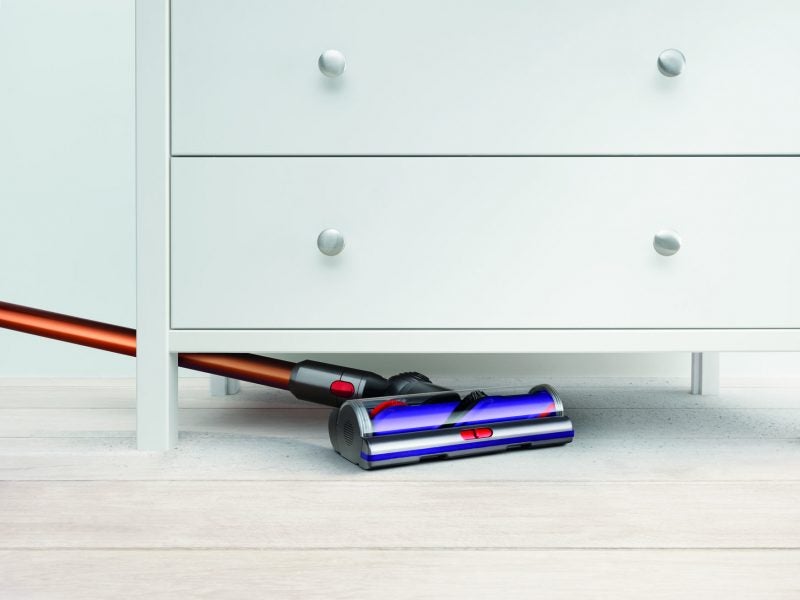 The Dyson Cyclone V10™ is a powerful and versatile cord-free vacuum that is built with the Dyson digital motor V10 allowing a deeper clean across various surfaces. The unique cyclone technology spins dust and dirt away from the filter, allowing for a longer run time before needing to be emptied. The Cyclone V10™ comes with 1 cleaner head and 4 tools so you can clean every inch of your home, including those hard to reach areas.
The advanced battery system gives you up to 60 minutes of cleaning per charge on carpets and hard floors. It can also transition from a stick cleaner to a handheld in seconds and has three different cleaning modes to deep clean any mess or surface in your home.
Whether you would like to find the perfect holiday gift or treat yourself this season, Dyson has you covered. Starting November 25th, just in time for Black Friday, Dyson Canada is offering $150 off the regular price so you can clean with ease!
Available DysonCanada.ca or the Dyson Demo Store.
Buy now
For The Foodie In Your Life: The Ooni Karu 16 Multi-Fuel Pizza Oven
The Ooni Karu 16 Multi-Fuel Pizza Oven, with its sleek design and multiple fuel options, is the perfect gift for the foodie in your life this holiday season. You – or a friend or family member – can use wood, charcoal, or you can add on an Ooni Karu 16 Gas Burner and use gas to cook your homemade pizzas. The oven is large enough to accommodate pies up to sixteen inches, which is great for cooking for a party. The oven is not limited to just pizzas, either – you can use it to cook all kinds of delicious bakes. Make this holiday season extra special with the Ooni Karu 16 Multi-Fuel Pizza Oven! The perfect home-cooked pie is well within reach of the pizza lovers in your life.
Select Ooni pizza ovens will be 20% off for Black Friday through the first of December, so be sure to take advantage of their amazing deals.
Buy now
Standing Desk Pro
Natural. Stable. Sustainable.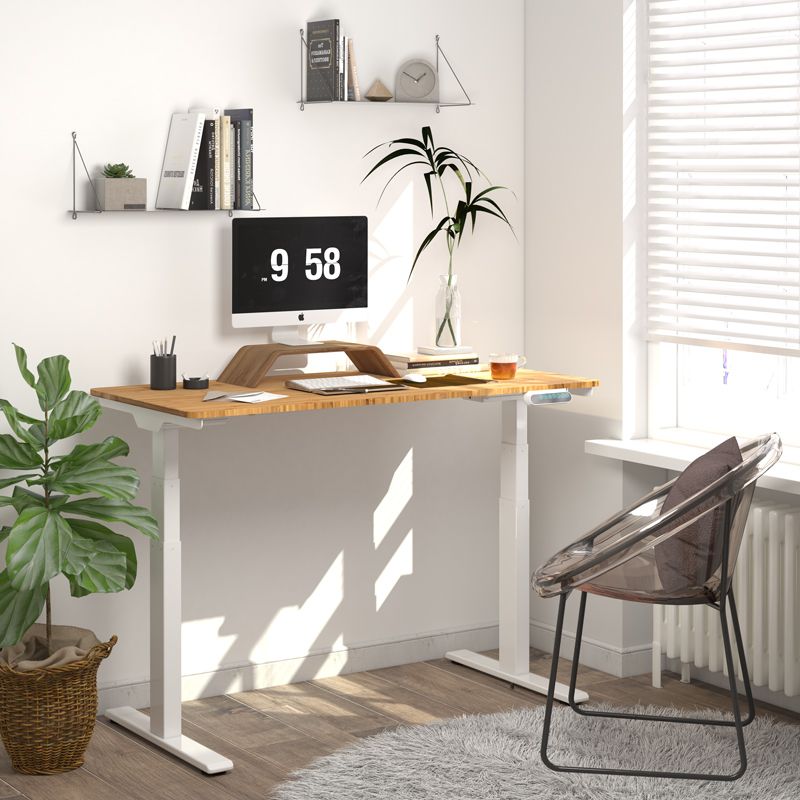 The best in our standing desks series is this  Standing Desk Pro– EQ3-48″W Electric Height Adjustable Standing Desk. Built for high-performance, this ergonomic workstation provides multiple-features and elegance. It is made from a truly environment-friendly bamboo desktop sourced sustainably for that eco-friendly yet aesthetic feel. The desktop is a sturdy material that holds up well under pressure and makes the desk stable without weak spots.
Its powerful dual motors enable a maximum lifting speed of 1.5"/s even under the full weight capacity of 275 lbs, all easily achieved with just the touch of a button. The 3-stage telescopic column system tapers towards the top, ensuring maximum stability and durability, and features a height range from 23.6"(60cm) to 49.2"(125cm), which is suitable for anyone from children to adults. Also, it has an anti-collision function that ensures safety by preventing the desktop from being damaged or crushing other objects and devices while in motion. It also has an advanced LED control panel. It is an all-in-one 7-button control panel that lets you precisely set the lifting height and save your preferred heights as presets. With the LED blue light indicator, operability can be guaranteed even in harsh lighting conditions.
The Standing Desk Pro ensures finding the right work-life balance for developers, creative professionals, IT industry, accountants, executives—everyone. It not only designed for working professionals but to anyone who want to upgrade their home offices with a more ergonomic standing option. Now $180 off!
Buy now
Epson Home Cinema 4010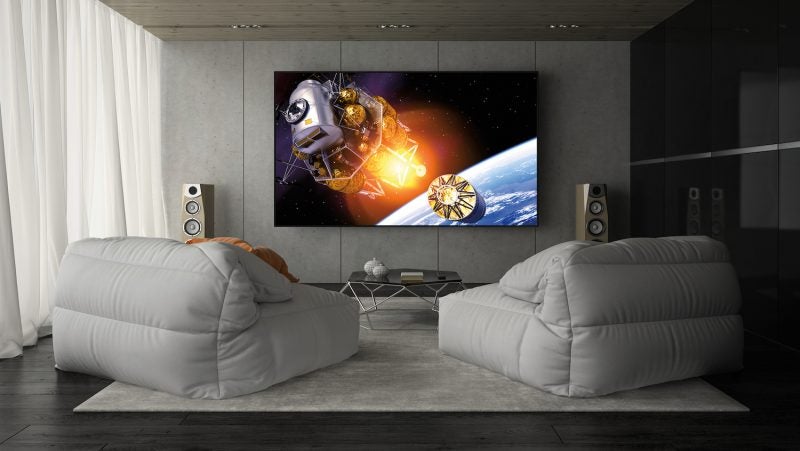 The Epson Home Cinema 4010 4K PRO-UHD projector is the ultimate home theatre experience. It's packed with features that make everyday life easier, more entertaining, and more productive. It's the perfect device for anyone who wants to do more with their projector. The 4K Ultra HD Home Theater Projector is the ultimate addition to your home theatre. It's great for watching movies, playing video games, or even streaming TV shows and sports. You can use it with any HDMI connectivity so there are no limitations on what you can watch! And because this projector uses an advanced 3-chip design, it delivers incredibly bright images in full colour with incredible detail and clarity. This means you get a picture that's crisp and clear from edge to edge. With HDR compatibility, colours look more vibrant than ever before too. Experience movies like never before when using this projector! If you want the best picture possible from your projector, then look no further than this 4K Ultra HD Home Theater Projector.
Get your Epson Home Cinema 4010 4K PRO-UHD Projector for $300 off for Black Friday today!
Schwank Grills
Bring steakhouse quality home and grill to perfection this holiday season with Schwank Grills. The all-new Infrared Grill, is a revolutionary portable gas infrared grill made for steak-lovers to achieve premium steakhouse quality taste at home. The secret lies in the innovative infrared heating technology, used by the world's best steakhouses, that heats from above at extreme temperatures up to 1500°F to sear the steak in as little as 60 seconds per side, producing a delicious and flavorful crust.
You can now enjoy premium steakhouse quality in any outdoor setting by grilling with the same infrared heating technology used by famous steakhouses such as Morton's Steakhouse, Peter Luger (Brooklyn, NY), CUT (Beverly Hills, CA), and Gibson's (Chicago, IL). Each Schwank Grill is Made in the USA and constructed with high grade stainless steel materials. Don't feel like steak? No problem! Blazing Bull can be used for Chicken Wings, Hamburgers, Seafood, and Vegetables.
We are offering $255 OFF the Grill for Black Friday.
Black Friday/Cyber Monday
$255 OFF a Schwank Grill
No Promo Code (We will automatically reduce the price on the website)
Starts: November 25
Ends: November 30
Peloton bike +

The Peloton bike + is the latest and greatest in fitness tech bringing your own personal trainer right to your home. The Peloton Bike + offers a full body workout with immersive technology. With an upgraded 23.8" HD touchscreen that rotates with 360º so you can shift classes with ease. Users will also upgrade to 4-channel audio and can manage their resistance knob with a manual control or auto resistance which automatically changes your resistance to match the instructors' cues. Ride with other Peloton Members live and on-demand. Send high fives and filter by followers, age or gender. Encouraging a send of community, and a support system. Connect your social media accounts if you want to get connected as well. Commit to a fitness-focused goal and earn badges for completion.
Get the Peloton Bike + for $450 off until November 29th, 2021.
Buy now