Health emergencies could happen anytime. But it doesn't mean it will always result in adverse situations. With knowledge in first aid and a dose of courage, you can save your loved ones in times of emergency.
If you're currently studying CPR or other first aid skills but are losing the drive to learn, this post is for you. Or if you think the demands of learning first aid is too much, this post will help you remember why it matters to keep going.
CPR as First Aid
CPR or Cardio Pulmonary Resuscitation (CPR) is a vital skill experts suggest everyone should learn. This is a life-saving skill you can use wherever you are in the world. Why so?
In the US alone, the American Heart Association reports that 475,000 lives are lost due to cardiac arrest. Over 350,000 of these cases occur outside healthcare facilities. And the sad fact is that only around 46% of out-of-hospital cardiac arrest (OHCA) patients received CPR from bystanders.
In the UK, the British Heart Foundation reports that about 10,000 people die due to lack of confidence among bystanders in performing first aid. Knowing that immediate bystander CPR doubles the patient's survival rate, UK's government now encourages secondary schools to train their students to give CPR.
Meanwhile, in Australia, government health records show that around 20,000 people experience OHCA annually, and only 10% of these patients survive. The patients' chances of survival depend on effective execution of CPR and other first aid methods.
Health Emergencies That Could Be Addressed with CPR
Yes, learning the proper way of administering CPR could be challenging. But it's worth it. With this skill, you can respond more effectively to people who are unconscious and suffering from heart problems due to electric shock accidents. CPR could also be used to save people from the following health emergencies:
Suffocation

Choking

Drowning

Cardiac arrest

Heart attack
Suffocation
Safe Kids Worldwide reports that suffocation often happen to kids. In 2013, for instance, the organisation reports that around 22,000 kids were brought to emergency departments due to nonfatal suffocation injuries. Many of these injuries happen at home. And around 70% of the kids were 1 year old and under.
Choking
Another equally alarming statistics is that of kids' and seniors' fatality due to choking. Yes, many surveys point out that kids' 4 years old and younger have higher risk of choking. Kids often associate objects as food. So if they're left alone to play, they tend to eat whatever object they can lay their hands on. Hence, many of the reports on kids' choking fatalities involve swallowing objects.
Meanwhile, the National Safety Council also highlights that elderly people are also prone to choking. In fact, 2848 of the 5051 people who've died of choking in 2015 were elderly people ageing 74 years and above.
Drowning
The World Health Organisation (WHO) considers drowning a public health threat that's often neglected. The organisation's 2014 report, for instance, shows that 372,000 people worldwide die due to drowning. And many of these cases occur in middle- and low-income countries. People are at higher risk of drowning if they're living in areas with frequent flood disasters and close proximity to bodies of water. Daily commuting via water vessels also increases one's risk of unintentional drowning.
Cardiac Arrest and Heart Attack
People often use the term cardiac arrest to mean heart attack, and vice versa. But these two terms are actually different. Heart attack has something to do with blood circulation, while cardiac arrest happens when the heart itself malfunctions and stops beating.
In the US, 10,000 cardiac arrests happen annually in the workplace. However, CPR trainings aren't that prevalent. Due to lack of training, practice, and expertise, laypeople usually don't have the courage to give CPR in times of emergencies.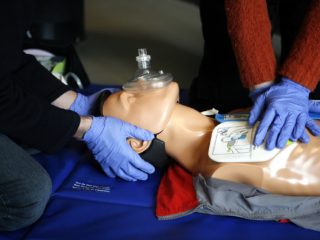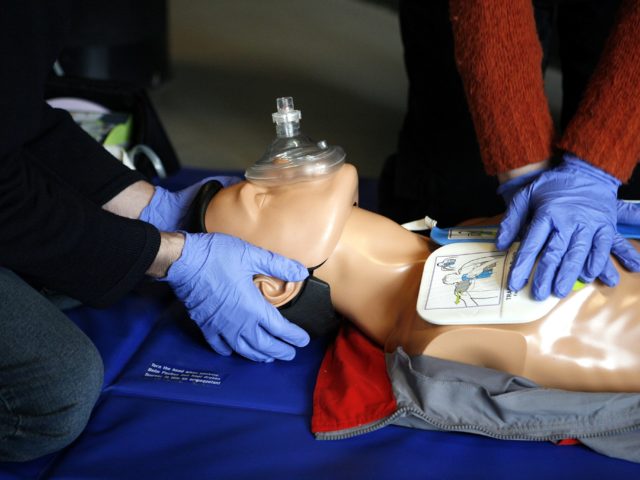 The Invaluable Value of a CPR Course
Indeed, these numbers are alarming and depressing, which is the reason CPR and other first aid skills are undeniably important ones to learn and develop. The number of fatalities could also be the same number of people saved if people are equipped with effective first aid skills.
The best thing is the fact that you can use this anywhere. Most importantly, you'll discover the situations that will potentially lead to emergencies. You'll learn to anticipate. And with this knowledge, you can prevent accidents from happening in the first place.
Be sure to learn this skill from experts. And while you're at it, take time to explore advanced methods, such as giving CPR to children and the elderly. Who knows the people and lives you save may be the ones you love or maybe your own.