In recent times, the sex toy market has thoroughly enjoyed a change in the way users of these products perceive the market. In fact, many have realised how very important the need for self pleasure is, and those in partnerships can see the benefits of enhanced relationships and expression through the use of tools (in the form of toys) to spice up their love lives in the bedroom, also adding in freedom for both partners.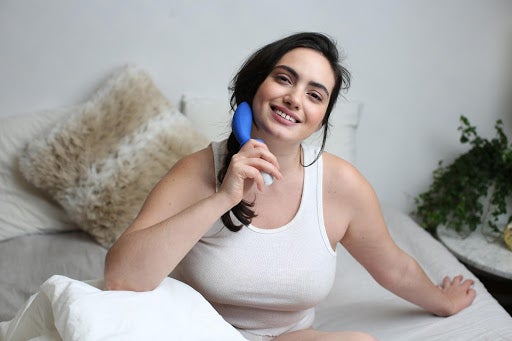 In the 1880s, the vibrator was patented and Victorian and Edwardian women realised its innate benefits within the privacy of their homes, but it was still quite taboo and used with much discretion. The 21st century has proven to be a liberating one for both men and women who openly admit to using such items like: fleshlights, dildos, vibrators, cock rings, and many more items for the benefit of pleasure and enhancement, and for solo and/or shared pleasure.
Why Has User Perception Begun To Change?
While democracy in most countries sounds like the truest answer here, it's also true that openness amongst families and peers is exceeding in its progression too. In fact, parents are more willing to speak to their children about taboo topics and schools are also advocating freedom within sexual education topics, and although this is unrelated to the sex toy market, it does mean that the discussion around sex and the subject in general is being applied further than it was previously. Other factors helping user perception to change include social media expression, more open views on previously thought-to-be taboo topics and a real willingness for conversations to be open and free. Social media would be top of the list here with Facebook, Twitter and Instagram showing topics and pictures which are open and/or freer in their trajectory of captivating audiences watching or reading. The worldwide feminist movement has also been fundamental in allowing the rights of women to be heard, including being more fully spoken about and captured quite in such a magnitude that the whole world is taking notice. So what once was taboo is now considered popular for discussion, and sex toys are part of this application, actually.
Some men (actually loads) have enjoyed using the very popular fleshlight. Made by the company of the same name and by other excellent manufacturers too, this is one of the leading toys in the current market today. And, many men are truly loving the fact that they're spoiled for choice in this toy bracket. Some are modeled and faceted by actual porn stars and others can mimic lips, butts and (the most popular) the vagina opening. Some look like flashlights to make them more discreet, but most commonly, men are beginning to tell their friends and partners about them, and in the case of male friends, also allowing them the chance to enjoy them too even with just a plain phonesex!
Popular for Women…
The dildo and the vibrator have been the most popular toys in recent times, but the very popular G-spot vibrators have taken a huge leap lately, as well. In fact, targeting the G-spot is something a little more mysterious in the case of the female orgasm, and because most women already know how to have a clitoral orgasm, the idea of having another type has intrigued many in this category. And so loads of women have the ideal of achieving an orgasm through penetrative sex which (for some) has been highly elusive, and the popular g-spot vibrators take the guess work out of the challenge, targeting the area that's sometimes not truly reached in the case of intercourse. This can also really depend upon the sex position being used and the size and movement of the male participant too. Sex is not always as easy as A, B, C, especially where G-spot stimulation is concerned. For gay women, they also like to try new toys with their partners, and this particular product has increased in popularity too.
Popular for Couples…
Couples are also enjoying freedom in the bedroom with regard to toys and use. Many toys can give adventure and improvement in the bedroom to tease, excite and add more flavour to the whole experience. Some of the most popular include: cock rings, vibrators, dildos, vibrating panties, and penis pumps too.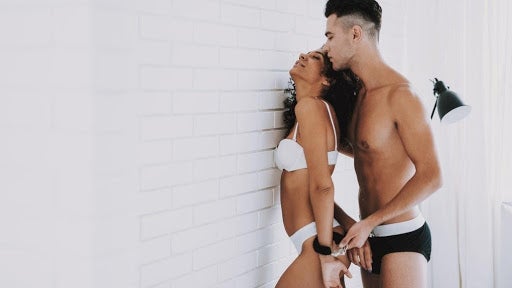 In Conclusion
The 21st century is being far more open than ever, with the sex toy market being part and parcel of this forward-changing expression of user perception which is bringing change. It's easier to discuss sex toys with friends or a partner, and it's not as taboo as it once was, especially in conversation. And the real proof can be seen in the topics of conversation which are broadly being discussed and brought through into articles, forums, posts, and discussions worldwide. In fact, there are many health pages and groups which share pivotal information on topics like orgasms and other fun. This is great because having freedom to choose and enjoy pleasure should be something for everyone, as long as they're choosing it willingly.