What does sexual pleasure mean to you?
TENGA, the revolutionary self-pleasure tools company was created to help answer that question. As a company they have focused on how individuals maintain healthy lifestyles through self- pleasure. The company started in 2005 has become a leading developer and creator of self-pleasure tools that are used by adults of varied lifestyles. They believe sexuality is a natural, healthy part of life that should be celebrated and expressed.
TENGA's mission since inception was to bring tools to market that prior to their entry, had been crude and of poor quality for male pleasure. In the past sex toys were mainly focused on women's pleasure, who are more open about self gratification with toys. With their entry into the market place, TENGA focused on innovative and fashionable designs to help eliminate feelings of shame around sex toys for men. They wanted to revolutionize the male sex toy tools and make them more safe.
TENGA additionally wanted to help men understand that self- pleasure tools were not to be seen as taboo but as a normal way to assist in a natural human function in the area of pleasure. To TENGA's delight more men are shamelessly becoming more open towards incorporating sex toys into their lives (Percentage of men who have used a sex toy: 20% in 2016 VS 41% in 2020.)
Because of their strong belief that sexuality and sexual needs are not only natural but should be valued they started to offer products like their first offering 'TENGA  5 Cups'. It was created by TENGA President Koichi Matsumoto, a mechanics engineer who started out fine tuning cars like Lamborghinis and Ferraris. The cups sold an impressive 1 million units in Japan; the closest a competitor had sold prior was 50,000 units. TENGA had officially entered the sex toy world and would begin revolutionize it.
TENGA is now sold in 69 countries and regions, selling an incredible 80 million units worldwide as of 2020. They expanded their product offerings to include female tools in 2013 starting with the IROHA. Check them out here.
 In 2016 they launched TENGA Healthcare in cooperation with committees focused on sexual health, therapy and education furthering their mission of making self- pleasure about the focus on wellness.
Through the committee's research the TENGA Global Self- Pleasure Reports was created and for the last 5 years have conducted annual surveys worldwide to learn more about people's views and habits around self-pleasure tools. The surveys have proven that just about everyone masturbates and that there should be no shame around the activity.
In the age of Covid the surveys showed that 80% of Americans used masturbation as a self care and stress relief exercise. It also showed a 10% uptick in sex toys purchase at the start of the pandemic in anticipation of self quarantine and a majority, 71%, agreed self-pleasure helped them feel better during self isolation. The surveys also revealed that most are more willing to discuss self-pleasure more openly rather than the dark secret it used to be. This discovery brought TENGA closer to its mission of removing the stigma around masturbation and bringing everyone to the realization that it is part of sexual and mental wellness.
Check out the full 2020 report.
In their continued goal of innovation in the sex tools space, TENGA launched these new products in 2020:
The Pride Edition was launched in June this year, as the first permanent rainbow item by TENGA. It was created to celebrate Pride worldwide, above and beyond the June celebrations. The TENG EGG is one of the most popular items in TENGA's disposable product range. Not only because its squishy soft and very stretchable material fits almost every size, but also because its affordability allows users to try out new sensations without spending too much; a huge benefit for those who have never tried self-pleasure items before. There are over 20 different internal designs to choose from, with the Pride EGG now being one of them.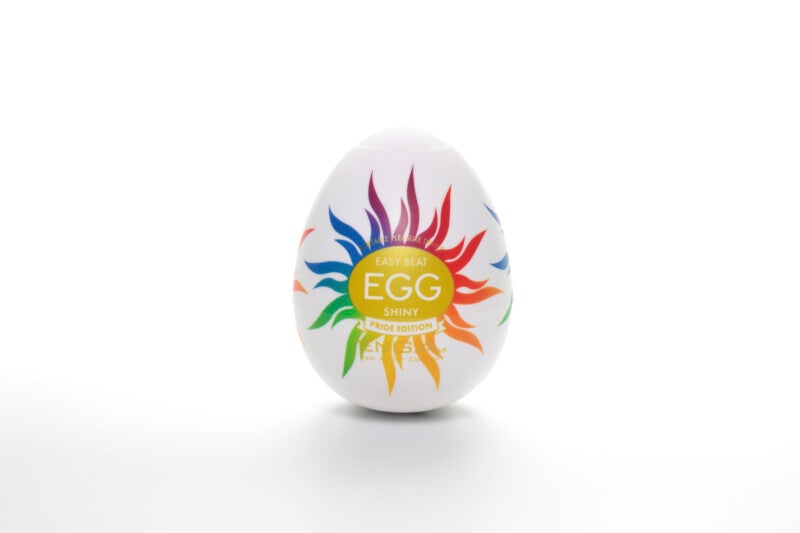 July saw two product launches in one month: the launch of the TENGA GEO and TENGA Crysta. While both items are reusable, the TENGA GEO is made of a thick and soft custom material and is available in three different geometric designs inspired by nature. By inverting the product, the geometric shapes transform into densely-packed internal details.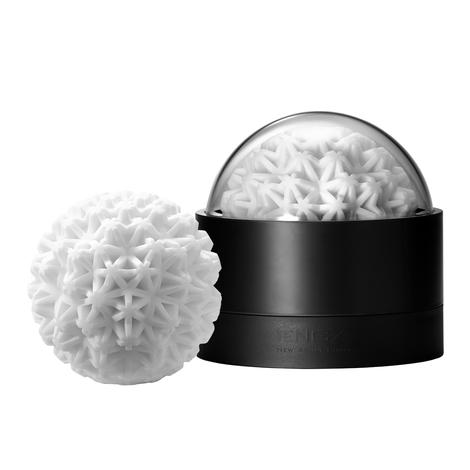 Tenga Crysta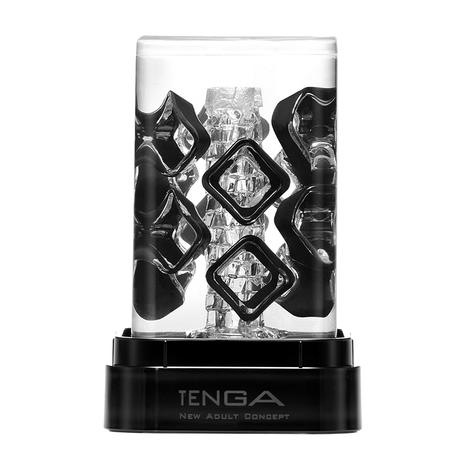 The TENGA Crysta is made of a soft, flexible casing with firm shapes embedded inside, and combines futuristic design with functionality: by adjusting the grip strength and placement, the user can customize the sensation. This toy is available in three different designs, each of them encasing different shapes of floating parts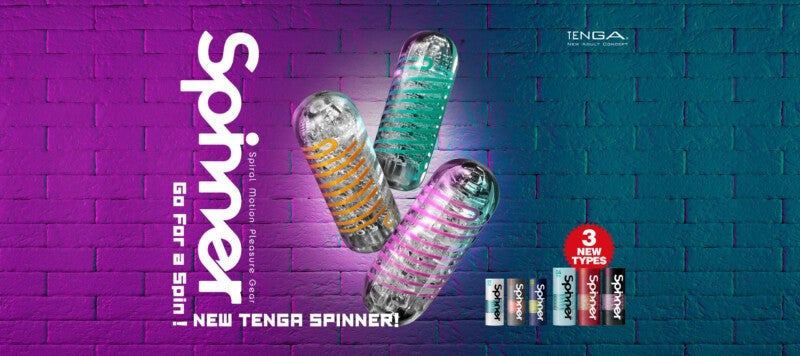 New SPINNER models were launched in September this year, and are an addition to the already existing – very popular – TENGA SPINNER series. The SPINNER is a reusable toy with a coil embedded into the elastomer, which creates spinning and twisting sensations during usage. Each of the six models features different levels of firmness, stimulations and diameters.
Use code SWAGGER for 10% off your purchase!
Valid on TENGA USA STORE
Coupon Period: Oct 16 00:00am – Nov 13 23:59 
1 use per customer (infinite number of uses)
Learn more about TENGA and explore their amazing and sexy self-pleasure products at www.tenga.co.