July 4th. A great American holiday. Many Americans are spending the day grilling, beaching, camping, and celebrating the day with champagne, fireworks, parades, festivals, and sales. Swagger Magazine is here to talk about the goods to make your July 4th the Swaggest one yet. A guide to the most elite gear your backyard or beach trip can handle. We've got stuff to have you looking your best, grill, keep your drinks cold, drink, relax and keep healthy. Enjoy your holiday with some Swag.
First off, what are you going to wear?
We've picked our favourites from Club Monaco's always quality collections.
Short-Sleeved Twin Striped Tee
This classic tee shirt from Club Monaco will have you looking Retro cool this holiday. Their softest cotton tee has a vintage-inspired look with two-tone stripes. You'll be able to play football, rule the grill, and dress to impress with this handsome casual look. Available in blue or yellow multi, this everyday wear is available for $39.50. For a fresh take on an essential, rock a Club Monaco Twin Striped Tee this July 4th.
Summer Linen Bomber
Club Monaco's Summer Linen Bomer is a clutch, stylish, lightweight layer for this time of year. Sometimes it's necessary to have that extra layer once the sun goes down. The Linen Bomber's clean lines and airy, linen-blend fabric makes this a new essential item in your wardrobe. You'll be ready for any party you attend July 4th, backyard or breezy beach. Available in black and khaki at $198.50 from https://www.clubmonaco.ca, it's time to update your timeless bomber jacket for the warmer weather.
Goodwear Stripe Hemp Tee

Your new favourite summer tee is planet-friendly. Goodwear's Stripe Hemp Tee is Made in the USA using an eco-friendly blend of Hemp & organic cotton, making it as soft as durable. Cotton makes this tee soft as a cloud. Hemp is the most eco-friendly and durable fabric available in the clothing industry today. The Stripe Hemp Tee is built to last you for July 4th's to come. The Stripe Hemp Tee rocks Goodwear's Modern Fit – structured & stylish. It is cut & sewn to perfection with fitted sleeves that will rest snugger on your arms and shoulders, but still loose on your body. The fabric weight of 6.2 OSY is a game-changer and illustrates the quality craftsmanship that went into building this tee. Goodwear's Signature is their heavyweight tees, a fan-favourite among hypebeasts in fashion-forward regions like Japan, Hong Kong, and the United Kingdom. The simple navy stripes across the tee's landscape are yarn-dyed for a vintage, washed-out vibe. The garment is washed, so you will experience no further shrinkage, de-shape, or colour fade when you wash and dry the Stripe Hemp Tee. Pairing the Stripe Hemp Tee with any fit is easy because of its simple, basic design. It matches well with any casual outfit of your liking. This American Classic will hold its style wherever you decide to sport it, and a top Swag pick for July 4th. Visit Goodwear's selection here.
Now, to capture the day.
Moment
Capture all the special moments right from your smartphone this July 4th. Moment has the attachments and gear you need to preserve those special family and friend moments for years to come. These quality, high-performance products will take your photography to the next level.

The Moment iPhone case brings the best of a camera; subtle grip, attachable lenses, and a strap. It further combines it with the traditions of a super rugged case…and all without the bulk.
Designed by the photographers at Moment, this case is made to be used. The front edges are raised so that your screen is protected. The double-wall construction provides compression when your gear hits the ground. The bottom is fully enclosed to provide additional protection. The strap attachment makes it easy to add a wrist or neck strap to your phone. While the Moment Lens interface enables you to pop in a beautiful M-series lens. If you want photography and protection, this case is for you.
Wide 18mm Lens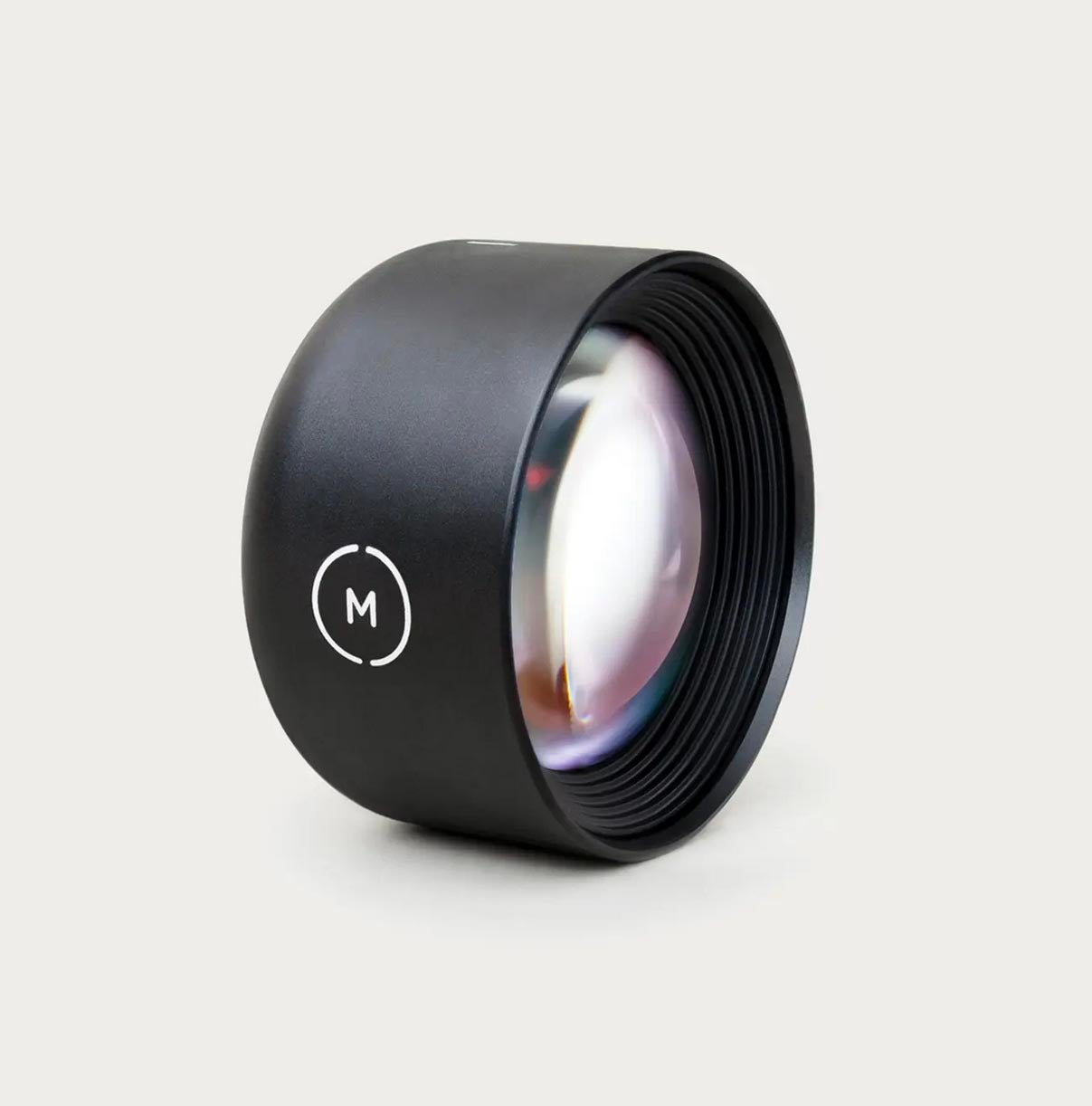 The Wide 18mm M-series Lens is an everyday, go-to wide-angle Lens for mobile photographers and filmmakers. The cinema quality glass and wide-angle design allow your phone to capture 2x more picture. Moments most advanced Lens ever made, the Wide 18mm Lens captures smartphone photos and videos that are beautiful, crisp, and straight, with no fisheye distortion.
Tele 58mm Lens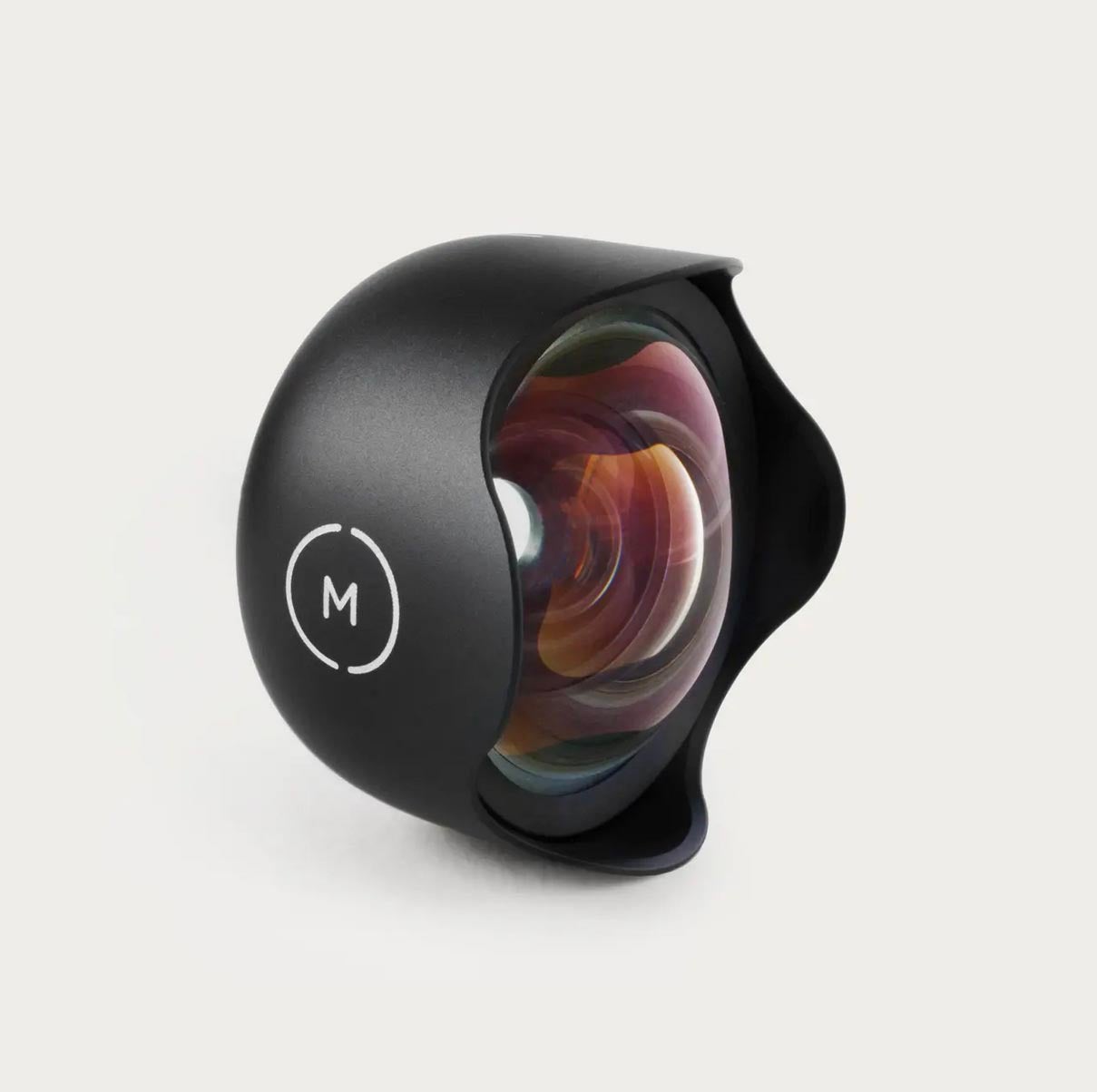 The new Tele 58mm M-series Lens has been completely redesigned from the ground up. Taking everything we've learned about the latest and greatest smartphone cameras, we've optimized the optics for the new larger sensors on the iPhone 11 Pro, Google Pixel 4 and Samsung Galaxy S10. Featuring the M-series interface with a simple twist-and-lock design. This Lens is cross- compatible with all M-series cases and works with the latest Apple, Google, Samsung and OnePlus devices. Optimized for dual-lens devices, you can achieve ~2x optical zoom when mounted over a single-lens camera or wide side of a dual-lens and ~4x optical zoom when mounted over the iPhone telephoto lens using our Moment Pro Camera App. The Tele Lens is made with aerospace-grade metal and the same hand-polished glass used for high-end 4K film lenses. Your purchase includes a lens cap and microfiber carrying bag and is covered by Moment's lifetime warranty.
Fanny Sling
This is the most comfortable fanny pack on the market and the bag to use for day trips in the mountains or hanging in the city. The seven different adjustment points mean the pack can expand for tall people, shrink for small people, cinch down for minimal carry, or expand up to 4 inches (10 cm) for a 35mm camera. We use canvas and ripstop materials with a P.U. coating so the packs can handle water while feeling comfortable against your body. We even included weatherproof zippers to protect gear during a rainstorm. The end result is a pack you can wear for hours with a variety of gear and size combinations. The Fanny Sling comes in Black and Olive Canvas and is weatherproof P.U. backed canvas with leather accents. This purchase is also covered by Moment's lifetime warranty.
Let's talk about drink Swag.
Boston Iced Tea Co
Looking for something refreshing to sip July 4th? Only the best ingredients from trusted suppliers make it into bottles of Boston Ice Tea. Taking five years to research and develop, Boston Ice Tea is officially the most delicious iced tea ready to drink. Organic ingredients, non- GMO tea, and ethically sourced components are all served to you in each recyclable bottle. Boston Ice Tea Company does the background work for you, so all you have to do is enjoy it. Designated USDA organic, the Boston Iced Tea Company, believes that only quality ingredients can make a quality product. Best of all, these teas come at an affordable price. There are four flavours available being African Black, Kenya Green, Imperial White, and Roobios Red Tea. Each tea has a story from its source and nutritional information on the Boston Iced Tea Company website at https://www.boston-icedtea.com. Available at many grocers and nutritional stores across the west coast, be sure to pick up a few bottles for your cooler this July 4th.
Corkcicle
This Fourth of July, consider adding Corkcicle products to your Swag. We have reviewed the best of their stylish and sustainable products that keep your drinks cool till the last drop. Now that's refreshing.
Wood Mug & Tumbler
These maple patterned drink holders are stylish. Fitting in on the back deck or at the cottage, the Wood Mug and Wood Tumbler are just the right looks for July 4th. The mug will keep your morning coffee or afternoon pick me up warm for hours while the tumbler is triple-insulated for at least nine hours or cold. Both include clear sliding shatterproof, spill-resistant lids and come in different sizes for different drinkers.
Chillsner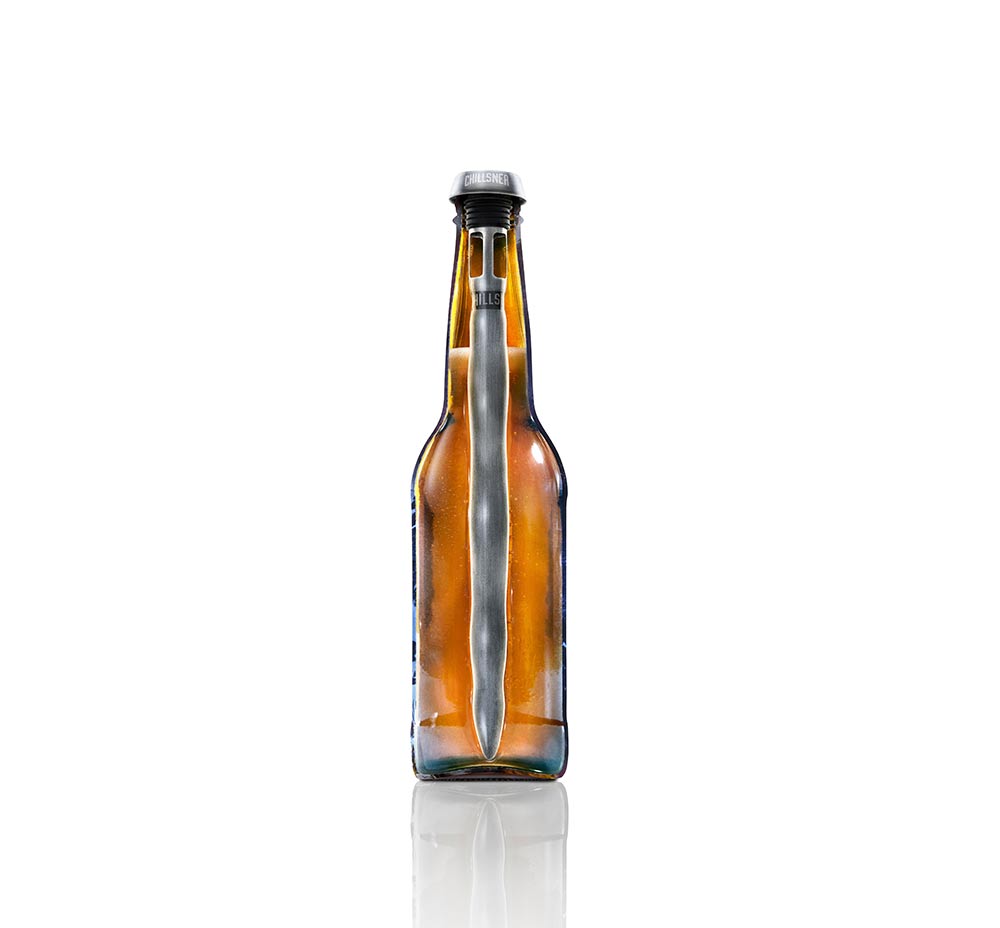 Now, this is innovation. Keep your Chillsner's frozen when not in use and pull out when you crack that first beer. Simply insert into your beverage and drink through it. Keeps your beverage cold till the last drop.
Ice bucket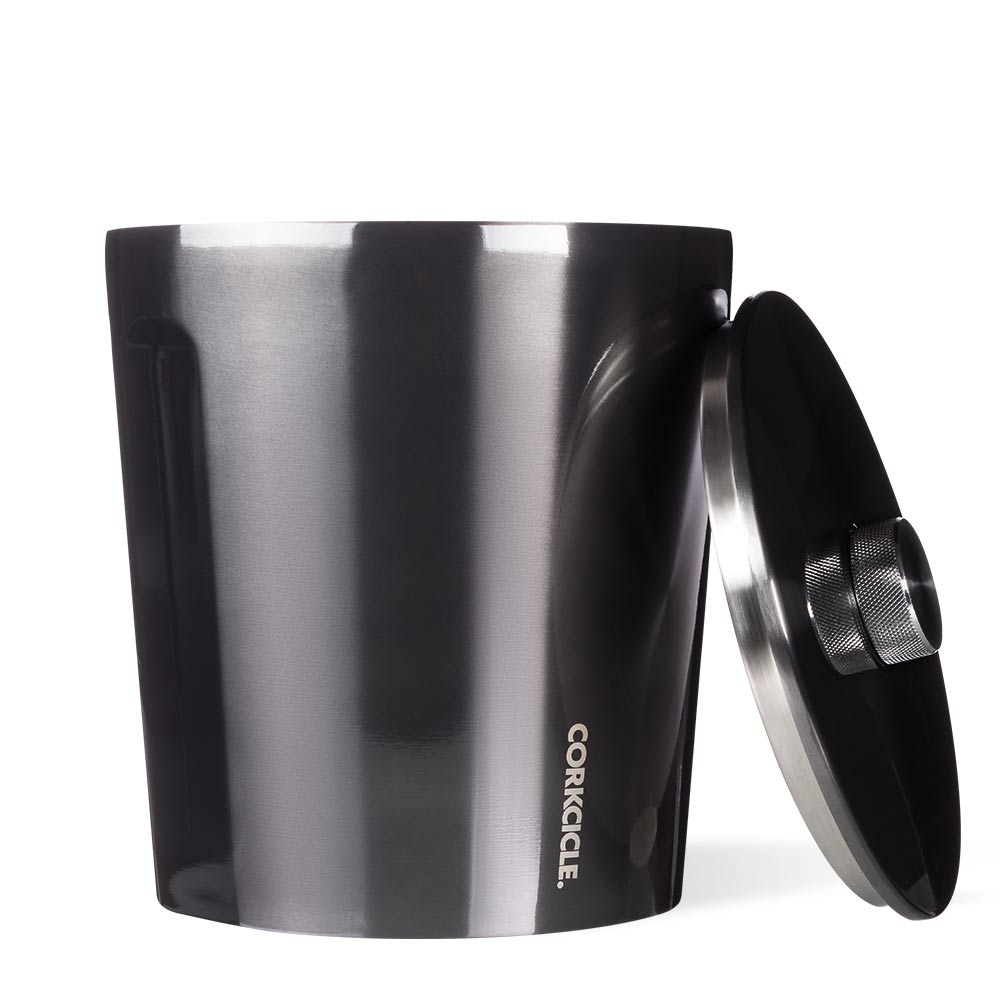 The Ice Bucket is an ice storage device that's sleek, stainless and super-insulated to keep beverages cold for hours. Slip in your favourite bottle of wine or pile it high with ice for serving. Designed with Corkcicle Signature flat sides, non-slip bottom and triple-walled insulation, it's the savvy, ergonomic solution for all your ice woes. The Ice Bucket comes in gloss turquoise, blackout, gunmetal, and unicorn magic to match anyone's style and decor.
Invisiball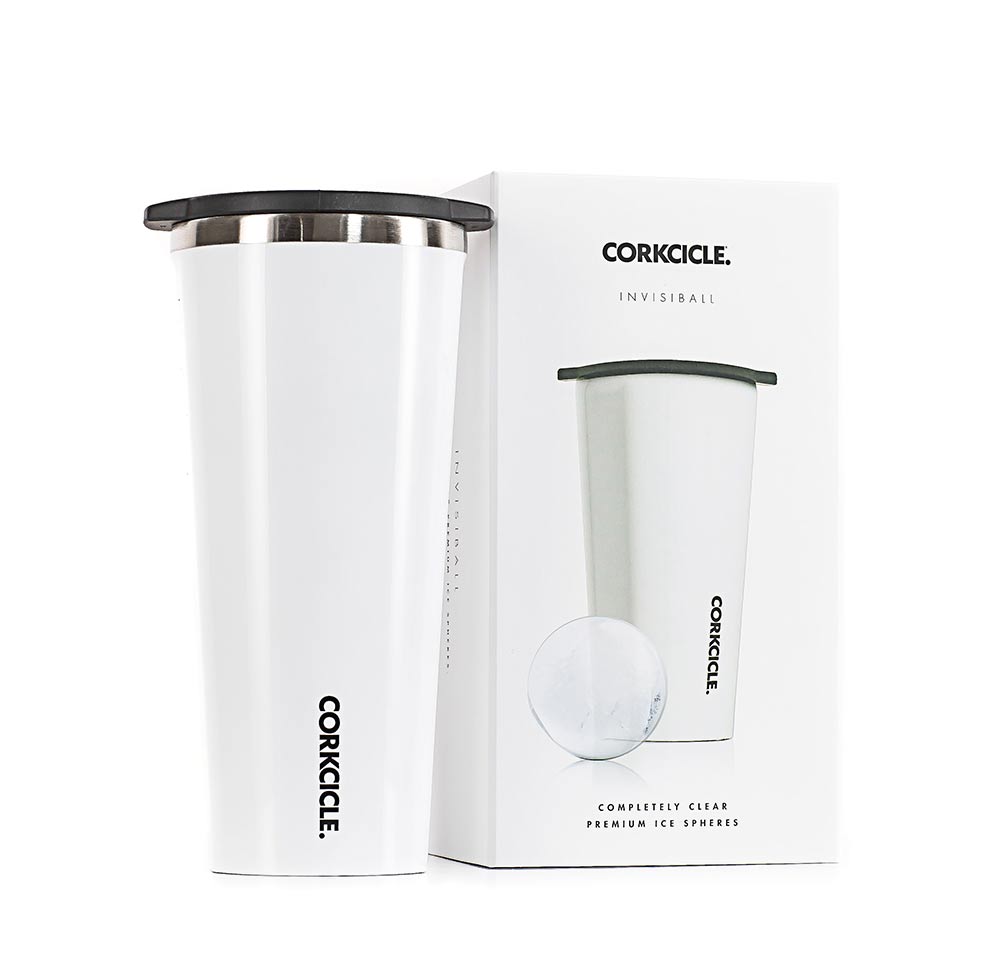 The Invisiball Kit is the best way to cool completely clear, premium ice spheres. The air bubbles leave through the top while the impurities filter to the bottom, leaving you with a crystal transparent sphere of ice right from your tap. Show up the most elegant cocktail bars and impress your guests with a fancy cocktail on the rock.
Slim Arctican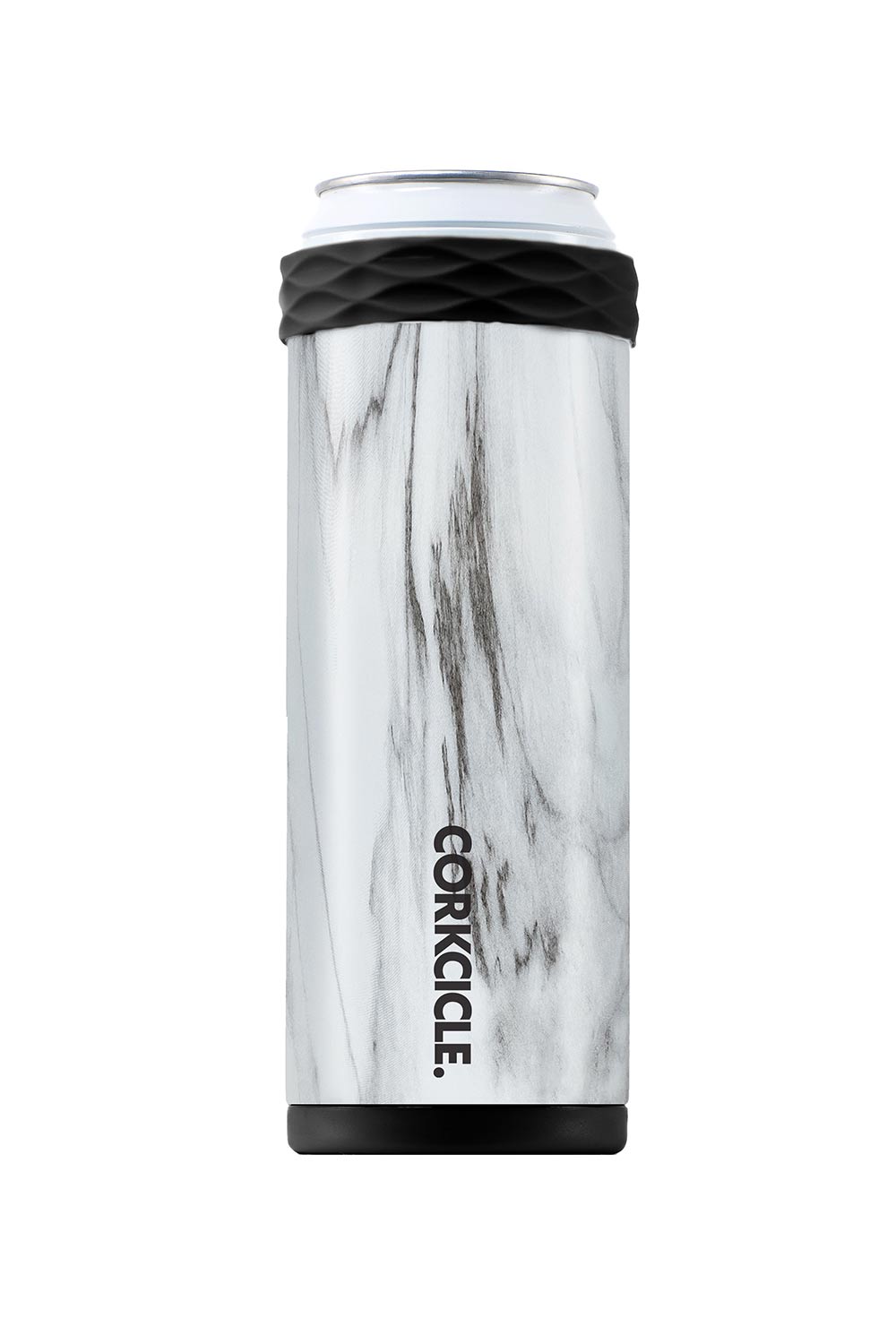 So you never lose your cool. The newest Corkcicle product is the new Slim Arctican that keeps cold cans cold for up to three hours. Simply freeze the cooling core base, twist it on, drop in a cold beverage and enjoy ice-cold drinks for up to three hours. These sleeves are designed for popular slim can products such as Red Bull and White Claw, amongst other popular brands.
Swaggers food favourites
Kenyon City Grill

Swagger's pick for grilling this year is not your traditional Barbeque. We have found an incredible portable grill that competes with your outdoor BBQ but also works in your apartment and or at your campsite. Heating to temperatures exceeding 550F in 10 minutes, the Kenyon City Grill is capable of the perfect sears and grills. The Kenyon City Grill has the aesthetics of a built- in grill and also gives you the convenience of portability. The Kenyon City Grill is U.L. approved for both indoor and outdoor use. The patented design releases little to no smoke meaning your grill is safe to use anywhere in your home if July 4th ends up on the rainy side. This tabletop grill can be used on any surface without worrying about burns to your counters. The portable does not emit any residual heat. Even the thinnest of plastic BBQ tablecloths will be safe from the grill. The lightweight grill includes plenty of cooking space, which is ideal for family and entertaining. This product boasts an impressive 1300-Watt element with a snake- shaped design that fits into the cooking grate, ensuring no hot or cold zones. Clean up is a breeze with your new Kenyon City Grill as the grate is non-stick and dishwasher safe. Consider switching from your traditional BBQ this year or having a handy back up for those rainy summer days. You won't regret having the options to keep everyone happy, especially the cook. Order your Kenyon City Grill from CookwithKenyon.com for this summer hottest grilling accessory.
Skipkenny

Skipkenny BBQ on July 4th. These award-winning BBQ sauces, marinades and rubs come straight outta Texas. After hours of experimentation between friends, including card ringer Kenny, the group came up with their delicious product line around the BBQ pit. Starting it all off was the Whiskey BBQ Sauce. Skipkenny BBQ uses real whiskey and habanero peppers for the heat and honey and brown sugar for the sweet. This sauce is born of high-quality ingredients choosing wisely to skip the artificial extracts, flavourings and syrups. The award-winning Whiskey BBQ Sauce has grown into a line of three BBQ sauces and two marinades, including mustard and a Texas BBQ rub. Conveniently purchased in 4-packs, variety packs, and brisket kits, Skipkenny has all your meats and vegetables covered this summer with free shipping to the U.S. Check out their website to find your ideal combination at https://skipkennybbq.com. It's not a BBQ without Skipkenny BBQ sauce.
Off the Backboard
We all know the benefits of getting Vitamin D. But don't forget about the other nutrition you can get while spending time outside with your family today. This USDA Organic Certified Barbeque Sauce is what you need to spice up your afternoon. A fusion of many regional BBQ styles, the sauce starts with a subtle sweetness that flows into a rich complexity and finishes with a noticeable cayenne kick. Perfect when used for basting, dipping, and most creatively, Bloody Marys. Off the Backboard Barbeque Sauce is low sodium, low sugar, low carb, low calorie, and even contains protein. This companies story starts in Arizona with a new family neighbourhood and a bunch of Dad's playing basketball. It ends with 16 years of friendship and encouragement to share this homemade Barbeque sauce recipe with the world. At Swagger Magazine, we are sure glad they did. Click here to grab a bottle of Off the Backboard' Barbeque Sauce for your Fourth of July grilling.
Time to Relax.
Yellow Leaf Hammocks

Once the cooking is done, put your feet up in Yellow Leaf's Classic Signature Hammock. Yellow Leaf hammocks are made by expert craftswomen of the Mlabri Tribe of Northern Thailand. These hammocks are made to hang outside rain or shine without rotting or growing mould. Yellow Leaf hammocks are feather soft on your skin and designed not to flip. Each style comes in regular or family size, depending on how many plan to relax. Yellow Leaf's most popular hammock available for $199, is the Signature. The Signature is handwoven with ultra-soft yarn that's versatile, durable, and infinitely comfortable. Triple-Weave construction combines 150,000 ultra-soft loops to cradle you weightlessly. The hammocks are easily transportable if you want to take one to the beach with you this July 4th. They are also straightforward to hang. Rated ridiculously comfy by 100% of reviewers Yellow Leaf Hammocks are the softest, easiest, and most comfortable way to swing into the holiday weekend. Get yours today from https:// www.yellowleafhammocks.com. Their simple website will guide you to the perfect hammock so you can lie back and deeply exhale in no time.
For Your Health
Youtheory®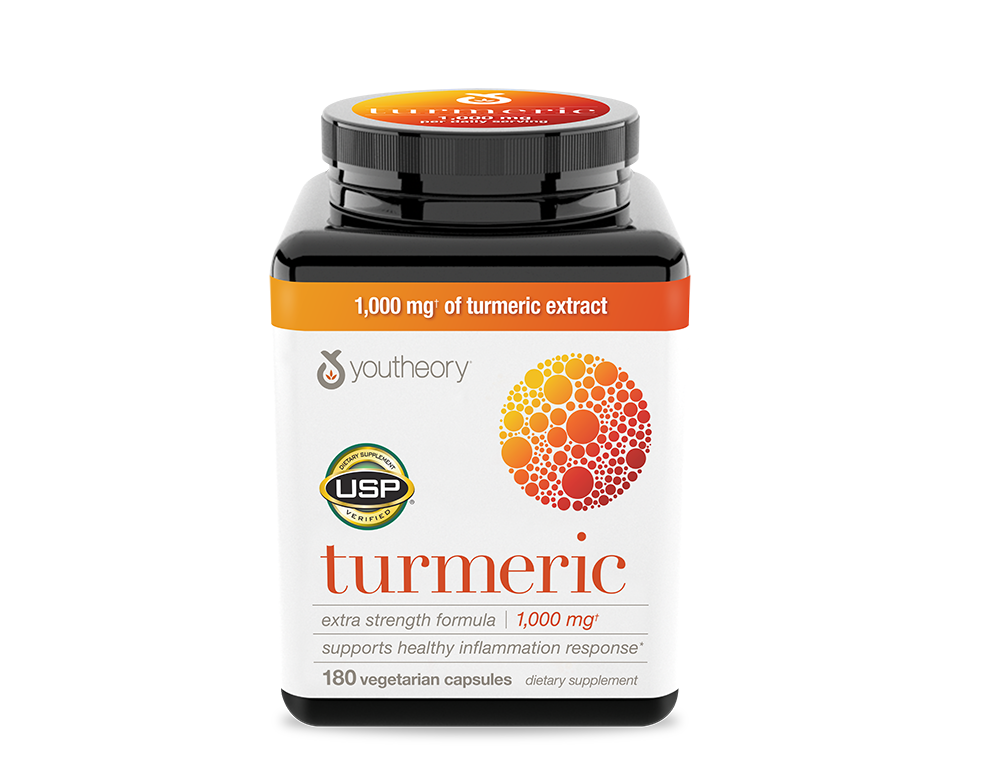 Put your health first this July 4th. Youtheory® is a Southern California based lifestyle brand on a mission to inspire wellness in all. Their goal is to develop pure, safe and innovative supplements that improve one's health, beauty and overall well-being. They believe that the brand's products are only as good as the ingredients, so they travel the world to source the highest quality raw material from the places where they are cultivated best. From farm to shelf, they are committed to best in class manufacturing processes, guaranteeing purity, potency and traceability of every product that is made and put on the retail shelf. Youtheory® is proud to announce that Turmeric Extra Strength is now USP certified. Youtheory's flagship product is independently verified by USP, demonstrating the brand's commitment to producing the highest quality supplements for its consumers.  Youtheory's Turmeric Extra Strength features Curcumin C3 Complex®, the most clinically studied turmeric extract on the market, proven to support a healthy inflammation response in the body. The golden spice is derived from the rhizome (root) of the Curcuma longa plant and has been an integral component of health and wellness systems of India and China for thousands of years. In order to obtain USP verification, Youtheory's Turmeric Extra Strength underwent extensive testing and evaluation to ensure the products comply with the highest quality standards. Products with the USP Mark are verified for identity, purity, potency, and performance inside the body.
For more information and to order one of the best Turmeric products in the world, visit https://youtheory.com/ or on social media at https://www.instagram.com/youtheory/ or https://www.facebook.com/youtheorybeauty.
That rounds up the most desirable accessories for the July 4th holiday. We hope you enjoy your holiday surrounded by family, friends and SWAG. Happy America Day.