Riding a motorcycle in Singapore can offer a lot of benefits — not only can motorcyclists gain a sense of freedom as they are able to beat the heavy traffic, they can also make significant savings compared to car owners and drivers.
Just like car owners, motorcylists will, of course, be legally required to carry adequate motorbike insurance in Singapore.
That means you will at a minimum be required to carry third party only (PTO) motorbike insurance to ride a motorcycle in Singapore. If motorcyclists choose a higher-level insurance plan, whether third party, fire and theft (TPFT) or comprehensive motorbike insurance, they will, on the other hand, reap the rewards. If a motorcyclist is ever in an motorbike accident, or their motorcycle is stolen, vandalised, or damaged in an act of nature, the costs will be covered with comprehensive motorcycle insurance.
How do you get the best deal for motorbike insurance in Singapore, though? Although the process of obtaining the cheapest possible motorcycle insurance coverage that still meets all your needs can be challenging, Singaporean motorcyclists can save if they make the right decisions.
Choose an Insurer that Offers Customization Options for Your Motorbike Insurance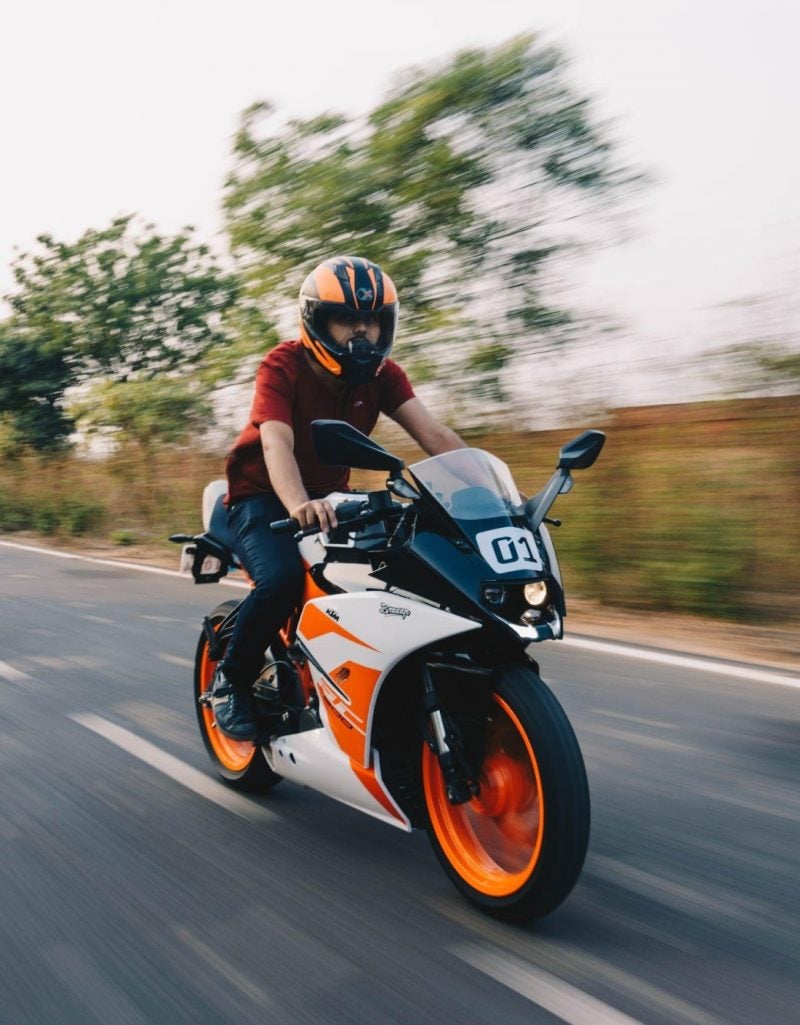 Not all motorcyclists need or want the same features in their motorbike insurance. Despite that obvious fact, many insurance companies are inflexible in what they offer. Choosing an insurance company that allows you, as the motorcyclist, to pick precisely the features you need and nothing else is an excellent way to get the best deal for your motorcycle insurance in Singapore.
Direct Asia motorbike insurance Singapore has been at the forefront of allowing motorcyclists to craft their own tailor-made insurance programmes: https://www.directasia.com/motorcycle-insurance/. With Direct Asia, you can choose from TPO, TPFT, and comprehensive motorbike insurance options — but you also decide what, if any, optional benefits you receive. If you want no claim discount protection, 24-hour breakdown assistance, and personal accident protection, you can have it. You could even choose to participate in the "new for old" feature, in which you get a brand new motorbike in the event your old one is stolen or totaled while you are covered. Clients who do not need these features, on the other hand, do not have to be stuck with them, allowing them to save money.
Get Multiple Motorbike Insurance Quotes Before Deciding on a Motorbike Insurance Provider
The cost of your motorbike insurance in Singapore will be influenced by the type of motorcycle you ride as well as who you are — more experienced motorcyclists riding modest motorcycles are going to pay less than young motorcyclists who only just got their license, but who want to ride fast and powerful motorbikes. That is inevitable, regardless of the insurance company you choose.
However, the fact that you and your motorcycle impact your insurance costs does not mean that you will pay the same everywhere. Some insurance companies will simply offer a better deal on motorbike insurance in Singapore than others. That is why, to get the very best deal on your motorcycle insurance, smart Singaporean motorcyclists should always carefully evaluate their motorbike insurance options. By shopping around, making motorbike insurance comparisons, and getting multiple quotes from different insurers, you will notice that the insurance company you pick matters a great deal.
To Get the Best Deal on your Motorbike Insurance in Singapore, be a Responsible Rider
If you are a safe rider who has avoided at-fault accidents, you will definitely feel the rewards in your wallet as well. Many Singaporean motorbike insurance companies do their best to honor responsible motorcyclists with special discounts. Direct Asia motorbike insurance has a great deal, in which those riders who have managed to hold onto their no claim discount of 20% actually get an NCD30.
In addition, especially high-powered motorcycles will cost more to insure simply because they are statistically more likely to be involved in collisions and other motorcycle accidents. As a motorcyclist in Singapore, another great way to get a better deal on your motorbike insurance is to purchase a less powerful motorcycle, which will be less expensive to insure and safer to ride.
When you are a savvy consumer and a responsible rider, you can absolutely get a great deal on your motorbike insurance in Singapore.