We all know that the interior of a persons home should be curated to reflect their likes. You may have a clean, stylish space with classy furnishings and chic décor or prefer a more rustic vibe.
However, the inside of your home is only part of your living space. Don't forget to give the exterior some love as well! After all, a dapper living room and a lavish dining area mean nothing if the backyard is drab and dull. A well furnished and ornamented outdoor living space is the key to taking your home's aesthetic to the next level.  Plus, it gives you the option to entertain outside and enjoy the atmosphere with your friends when the weather is favorable. In order to achieve the perfect opulent outdoor living area, you're going to have to acquire some upgrades. Consider these 4 absolutely necessary components for the luxury backyard you've always wanted.
Wood Fired Hot Tub
The first step to upgrading your outdoor space is to install a wood fired hot tub.  This is an ideal appliance for entertaining AND relaxing.  It gives you and your guests a nice treat. After all, who doesn't love soaking in a Jacuzzi?
If your property is not equipped with a swimming pool, a hot tub is a convenient and accessible alternative.  Or if you do have a pool, it can be a great addition by providing a warmer and more intimate option. Plus, a wood fired hot tub is heated by (you guessed it) burning wood, meaning it doesn't use any electricity!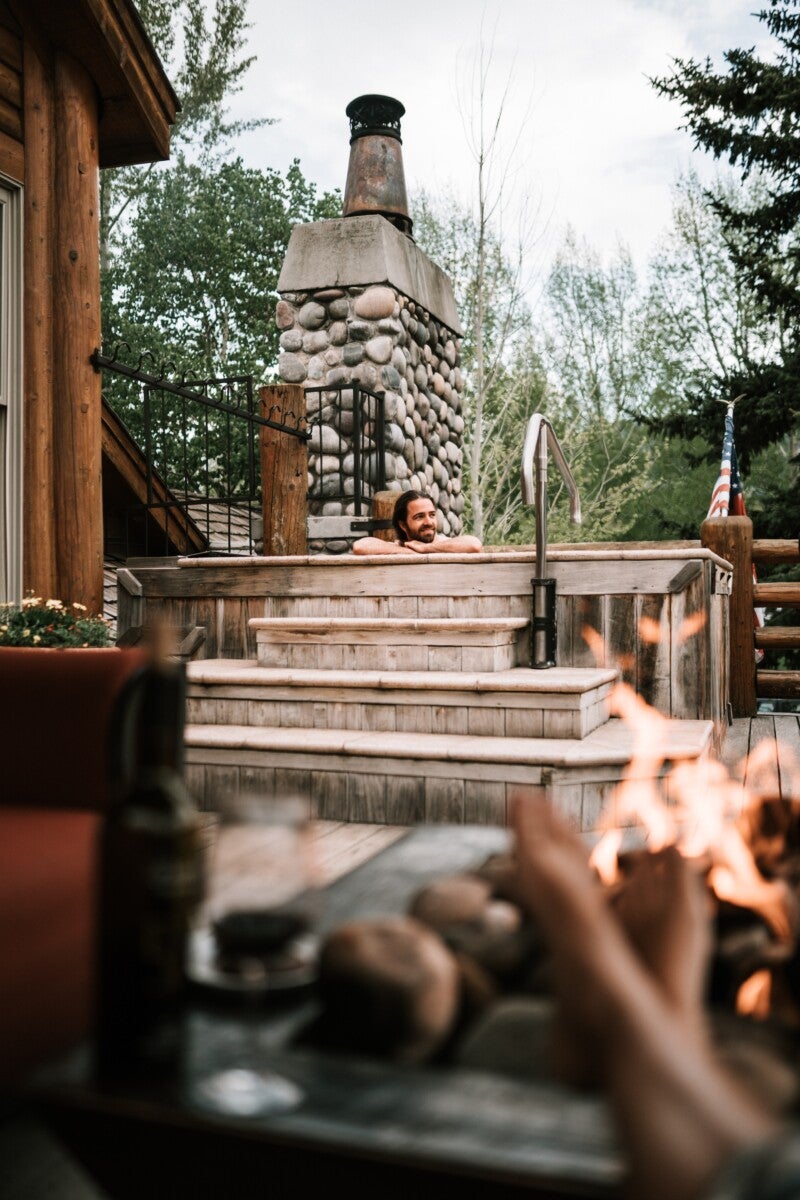 Fire Pit
A fire pit is a must-have addition to your deck or patio.  Not only is it very stylish, but it also redefines the space by creating a communal area for gathering. It's also a great way for you to take control of your backyard's climate. With a fire pit, outdoor entertaining doesn't have to be relegated only to the warmer seasons.  Have some friends over for a winter gathering and watch the stars by the warmth of the fire.
Cooking Apparatus
The absolute pinnacle of backyard entertainment appliances is a cooking apparatus for outdoor use.  Food is an essential part of any social gathering, so for outdoor home events, it's ideal to prepare that food right there in the backyard. Cooking al fresco is a bit of a novelty, and your guests will think it's fun to watch their food being prepared.  Not only that, but if you're cooking for guests, it saves you from having to constantly go back and forth from your kitchen to your backyard.
Your luxury outdoor cooking appliance can take many forms.  An outdoor grill island is a perfect choice.  These normally come with an upscale grill, ample counter space, and sometimes even a sink or other appliances depending on the model.  It's like having a full kitchen set-up on your back porch!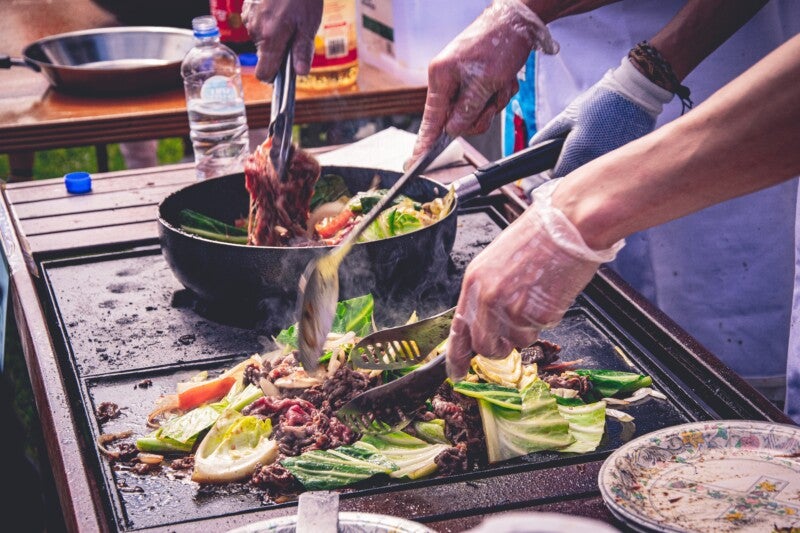 Outdoor Sauna
Now, the cherry on top of your luxury outdoor living space, a sauna!  This is a super unconventional and impressive appliance. Your sauna will provide you with yet another activity to help you get the most out of your backyard.  It pairs excellently with the hot tub, so you can have your very own spa right behind your house.
And like the hot tub, outdoor saunas are also available in wood burning models, so they can be electricity free!
Conclusion
There you have it!  Four absolute must-have outdoor furnishings to get you the luxury backyard of your dreams.  So what are you waiting for?  Upgrade your outdoor living space today!