As a homeowner, I am always looking for ways to uplift and upgrade my home. Some projects are large and require a lot of time, effort, and money. Then there are the cheap and easy fixes that can instantly improve the look of the room within the span of a few hours.
As an avid believer of DIY solutions, I love projects that I can do on my own and save myself money which I can then channel to other upgrades I have planned. Here are a few ideas to get you started: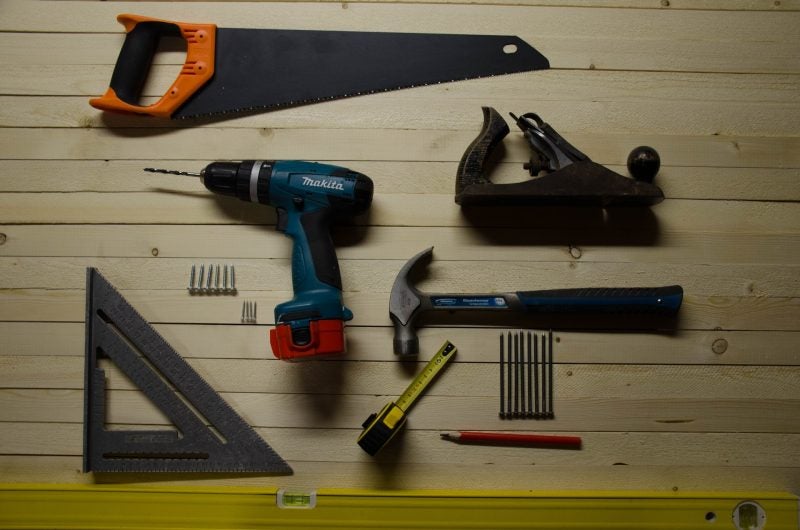 1. A Fresh Coat Of Paint
Painting is the most common DIY home improvement upgrade. A fresh coat of paint can brighten a dull room instantly. Changing the colours of the walls in a room can make the whole space look new. You don't need any special skills to open a can of paint and apply paint on your walls with a roller. With the right tools and instructions, you can paint your room over the course of one weekend.
      2. Switch Up The Flooring 
Vinyl tiles are colourful, sturdy, easy to clean, and crack resistant. Available in 12 by 12 inch squares, vinyl tiles come in many different designs, patterns, colours, and textures. This allows you to create checkerboard and other designs on your floors. Most of these tiles are self-adhesive making for easy application and installation.
     3. Upgrade Your Lighting
Dull rooms are boring. Upgrading your lighting will make your rooms bright and more inviting. Switch out your conventional incandescent or fluorescent lights with LED tube lights from https://www.lepro.com/led-tube-light. Not only will LED lights improve the ambiance of a room, they are also more economical and cut down on your electricity bills.
     4. Give Kitchen Cabinets a New Finish
If your kitchen has dark cabinetry, chances are that that these dark cabinets suck all the light out of the room. Replacing all the cabinetry can be expensive, but you don't need to replace them to achieve a new look. Painting over the cabinets can add a burst of brightness and colour and transform your kitchen from a dreary cave to a sunny haven. All you need are some cleaning agents, sandpaper, paint, and a little elbow grease.
     5. Move Around some Furniture
This one doesn't cost a penny. Rearranging the furniture in any room gives it a sudden new look and relieves it of its drabness. All you need is some time and maybe some help to move the heavy stuff.
     6. Add Crown Molding 
Crown molding adds a certain level of "fancy" to any room. It also adds charm and value to any room and home. There are many lightweight polystyrene foam moldings available that are coated in hard plaster. These are easy to install as they can smoothly cut to size with any handsaw and stuck quickly with a joint compound. This allows you to upgrade any plain room into a fancy and elegant space in only a few hours.