Getting a good night's sleep is easier said than done.
When it comes to your sheep counting, quality versus quantity is a vital distinction. Tossing and turning on an uncomfortable mattress can ruin your day before you even have a chance to wake up on the wrong side of the bed.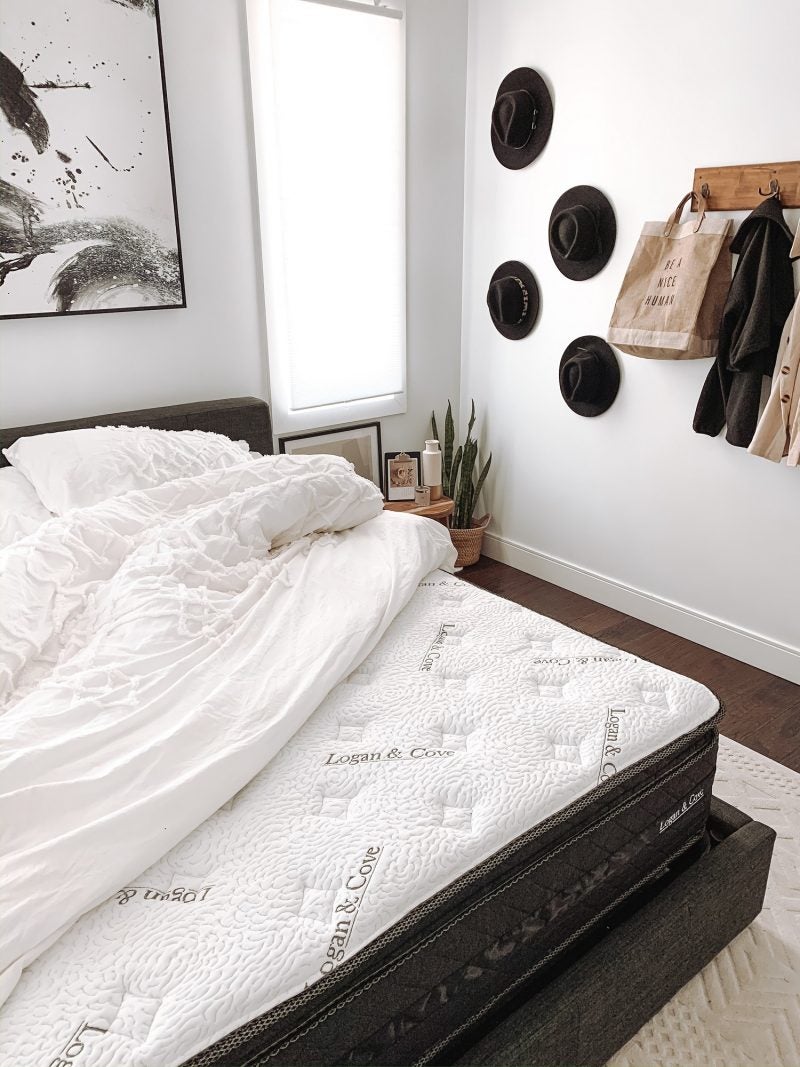 Trust us: we know all too well that no amount of caffeine can help you recover from a one-sided battle with the wrong mattress.
That's why we thought we were dreaming when we discovered the Logan & Cove by GoodMorning.com. What started as a small company shook households from their uncomfortable slumber and became the largest independent online-only mattress company in Canada. GoodMorning.com ships eight exceptional mattress lines from coast to coast and the Logan & Cove is just one of the ways they're delivering a more refined luxury mattress experience.
A Luxury Mattress Without the Luxury Price Tag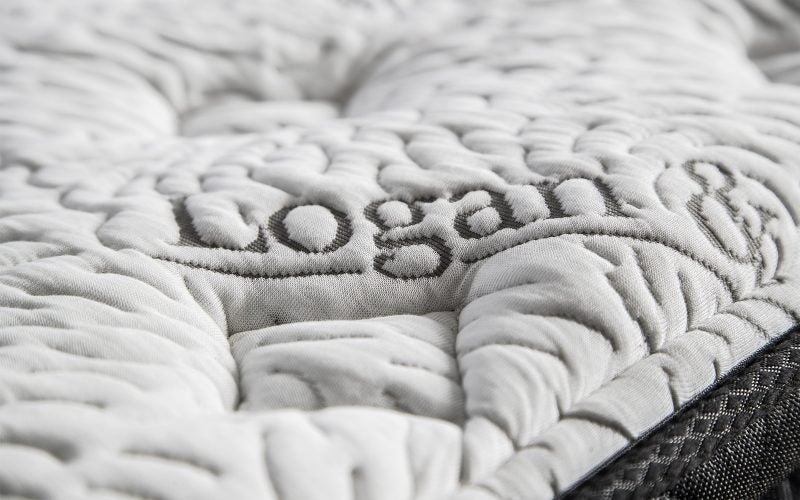 You know that amazing feeling of rejuvenation you get when you wake up in a boutique hotel? Imagine starting every morning with the same sense of renewal — right from your own bedroom. The beautifully crafted Logan & Cove by GoodMorning.com is a luxury mattress without the luxury price tag! Not only is this mattress precision-crafted for luxurious comfort, but it's also hundreds of dollars cheaper than the not-so-heavenly beds you'll find corralled at the mattress farm.
We get it: the occasionally dubious nature of online mattress "deals" have convinced us to sleep with one eye open. As usual, your crew at SWAGGER has your back: we decided to discover just how luxurious Logan & Cove is for ourselves.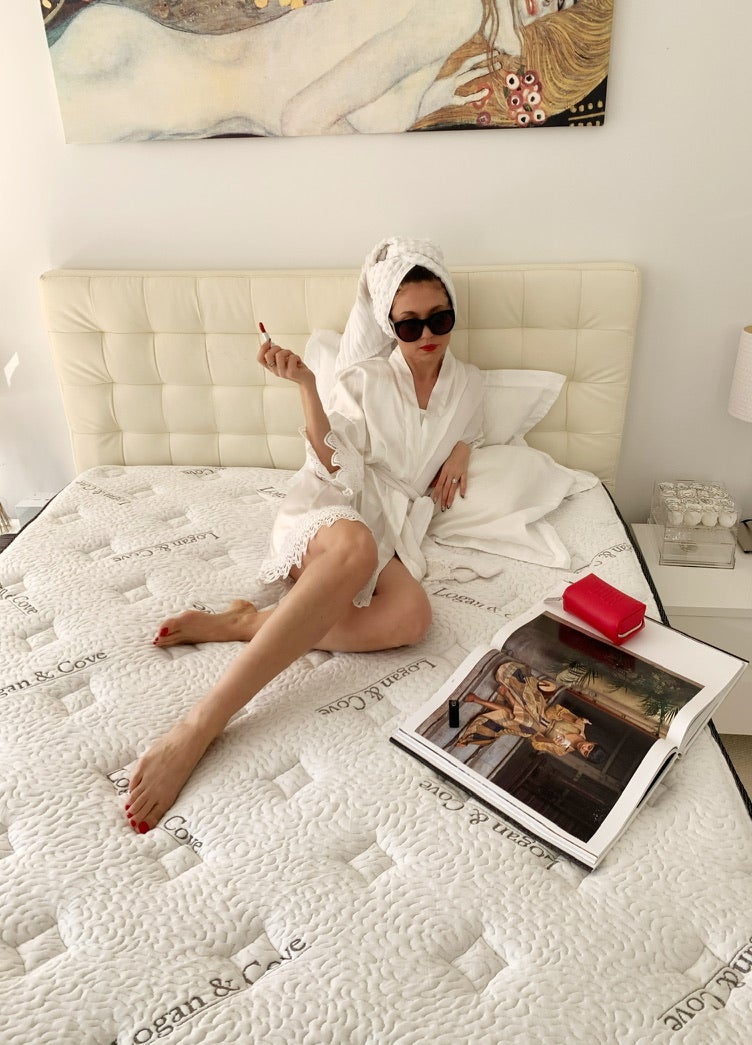 And though we hate to use the obvious pun, we found out that we were sleeping on this amazing product.
The first feature that caught our eye was how clear the differences between their Medium Plush and Luxury Firm options were. The Medium Plush is very much a hotel-style mattress; not too soft, not too firm. Sider sleepers, couples with different firmness preferences, and those who love waking up with that on-holiday feeling will love this option.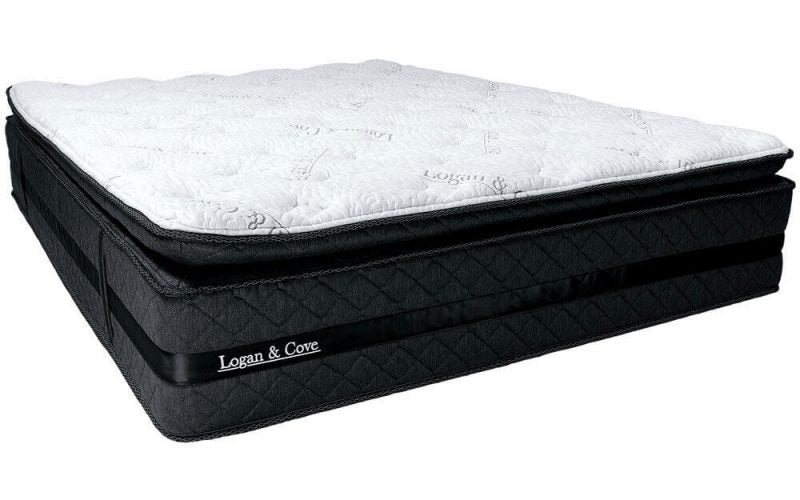 We opted to spend a few nights on the Luxury Firm model, or what we like to call, the Unsinkable. There's no rolling off a soft edge or falling into a deep mid-mattress sinkhole on this beauty. Just uneventful relaxation.
Does that sound rather underwhelming? It should.
A mattress experience shouldn't be an experience. Laying in your bed should be such an act of comfort that you forget about the nightmarish complaints of the common mattress. Both Logan & Cove mattresses were designed for zero-distraction with features like individually-wrapped pocketed coils for motion isolation, multiple layers of foam to contour your body, and temperature-regulating materials to keep you cool and dry.
Zzz's Guaranteed, No Q's Asked
Mattress shopping can be a nightmare, especially when shopping online. What sold us on testing out the Logan & Cove mattress is how easy they make the process. They'll ship it from coast-to-coast to wherever you catch your winks in Canada. You're welcome to try it alone, with your partner, your dog, and your huge pile of laundry that needs to be put away for 120 nights. Yes, that's four whole months. If you don't see how effortless it is to snooze, you can return it without paying a dime.
And if that wasn't enough, their 15 Year Warranty sealed the deal for us. Most companies recommend replacing your mattress every 7-10 years. The Logan & Cove mattress has your back — literally — for almost two decades.
Leave the yawns in yesterday and wake up every morning feeling ready to take on whatever today brings on with the Logan & Cove luxury mattress by GoodMorning.com.
Honest review in partnership with Logan & Cove [Gifted Mattress]