Finding your life path is not always easy, we all have this desire to make our plans come true. However, getting comfortable with your own life choices is not always easy, so, here are 5 tips into making you feel more confident when taking that next step into moving to your dream home.
Finding purpose 
When moving to a new destination, we need to consider why we are making this bold move. Is it for financial reasons? Is it to be closer to family and friends? Or is it just because you need to shed your skin and start afresh? When we are beginning this journey, we need to understand our long-term goals. We should ask ourselves, what is my purpose in the big picture? Where do I want to be in the future? Most importantly how I'm going to achieve these goals?
Finding the right location
Finding the right location is the most crucial step to feeling more confident about your new move. They say home is where the heart is, and that's because home is where you love to be, a place that makes you feel at one with your environment. The right location can make you feel confident enough to feel at one with your choices. It could be that final push to take those risks in life you felt you couldn't previously take.
Never forget about your dreams
When moving home, its easy to fall back into habitual patterns, try to avoid becoming complacent and never forget the reason you made these choices, have faith in your own processes and believe in yourself. Set targets and make the dream work, by applying your own willpower to your desires, nothing can stop your determination to succeed.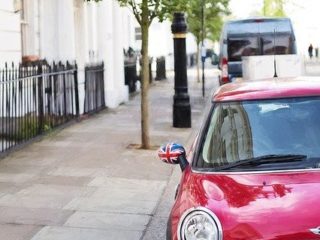 Try before you buy
Before taking those first steps into a new life, try out the area, get a feel for the atmosphere and see what the new move has to offer. The availability of  London short term lets means that you can truly experience life in your new location. Take the time to discover all the local area has to offer. This can make you feel more confident about your move, and if it doesn't feel right, this is not a negative. When we expose ourselves to new surroundings, we should always take each new step as a learning curve.
Make the most of your new move
When moving to a new place, we begin to see life in different colours. Make the most of your new home by putting things inside that make you feel comfortable, like a picture of family and friends, or even décor that creates a positive atmosphere. Do things that make you happy and attract more positivity into your life by simply feel that you deserve it and feel it in the comfort of your new home.
We usually move home to help us find our purpose in life, to make a fresh start or to create a better home life. All of these tips will help you to make the most of that new beginning.