Heads up! The A' Design Award and Competition has announced the winners of the 2018-2019 Period. Among the 110 categories and 2,437 winning pieces, the award-giving body has showcased diverse design disciplines and varied cultures that represent the journey and inspiration of artists of different backgrounds.
The amazing array of victories also include artworks that promote social causes and other innovations that cater to people of all ages.
Aside from the trophy, the much-anticipated awards come with these awesome perks:
A showcase spot in global exhibition/s
Winners' Manual
Option to sell winning design
Recognition from the press and international PR, including interviews and blog features
Certificates of participation, awards, and exhibitions
Enlistment in Business Network, Design Classifications, and Popular Designers' Index
Privilege of being published in the organization's yearbook
Inclusion in the World Design Rankings
Invitation to events such as Prime Clubs, Exhibitions, and Gala-Night
Nomination for Designer of the Year
For more information about the grant, readers and interested artists may check ott http://www.designaward.com. In this link you can find more details, like the previous winners, the prestige that comes with the recognitions, and a lot more.You may check out the complete list of winners at https://competition.adesignaward.com/winners.php.
To give you a little preview, we have selected 20 winners from different categories that highlight the best of the brightest in this year's awardees.
Category: Furniture, Decorative Items and Hardware Design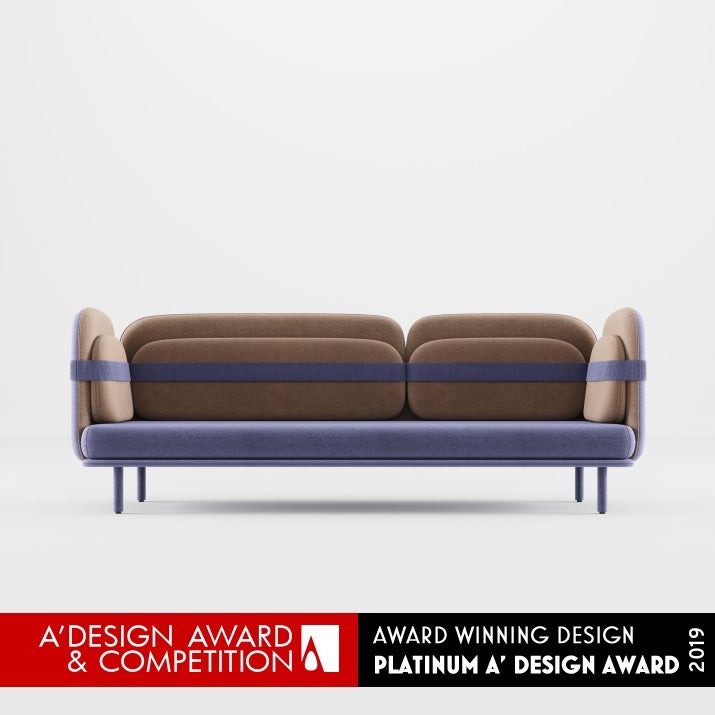 Winning Artist: Olga Bogdanova and Elena Prokhorova
Ukrainian artists Olga Bogdanova and Elena Prokhorova conceptualized a sofa set that is flexible for both residential and office use. One of their main concerns was "a dozen uncomfortable pillows, moving from side to side and making your rest miserable." They decided to use cotton and wool, elastic fibers, and elastic tape as materials, and in two months, they were able to finish a bandage-like sofa for this competition.
Category: Packaging Design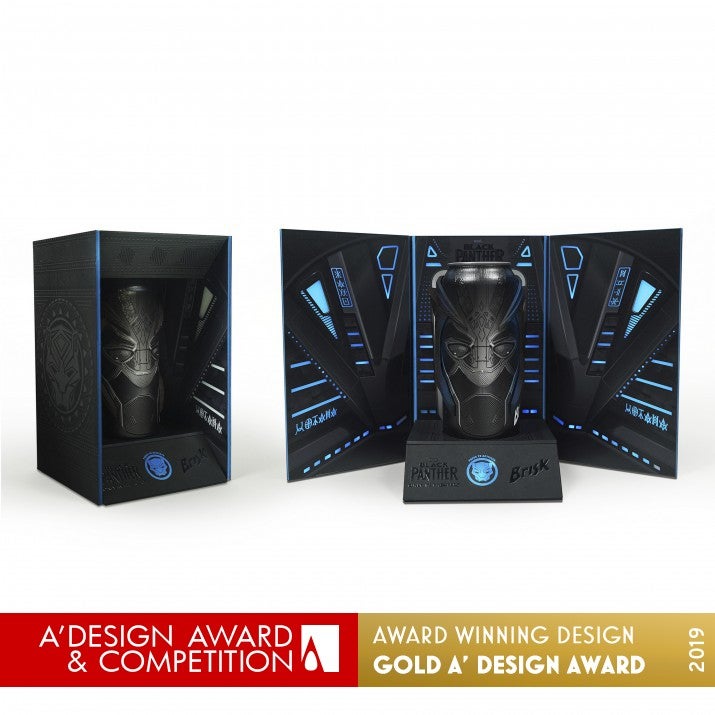 Winning Artist: PepsiCo Design & Innovation 
PepsiCo intended to release this package for their tea and juice brand Brisk, right on time of Marvel Studio's highly-anticipated release of Black Panther.
Category: Architecture, Building and Structure Design
Winning Artist: Kotaro Anzai
Aptly named because of the time taken to finish this, the One Year Project is located in Fukushima, Japan for families who are open to outdoor activities and indoor games. It can withstand weather conditions such as heavy snow and summer warmth, while hosting an experience that transients will not forget.
Category: Fashion, Apparel and Garment Design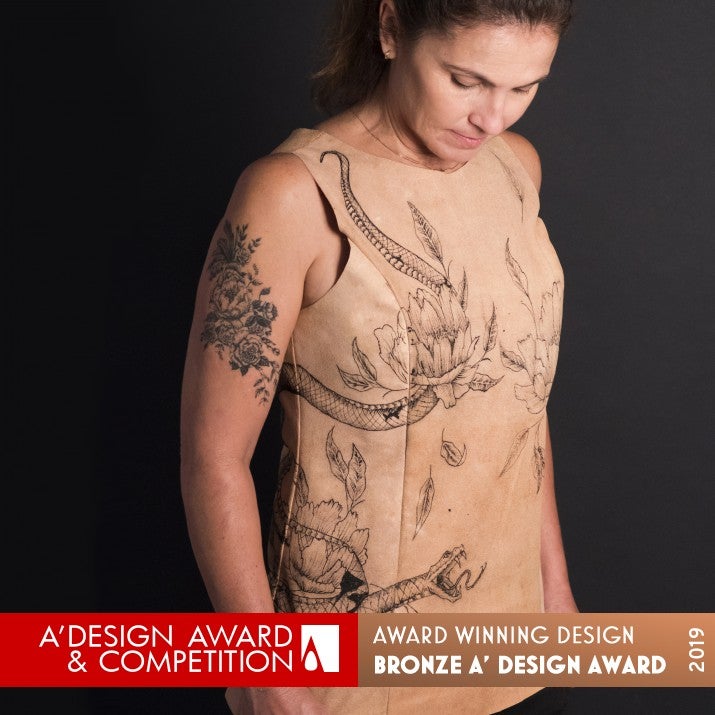 Winning Artist: Stella Nanni
Made from leather and designed to imitate a tattooed body, the Inked Vest was created to cover the scars of breast cancer survivors.
Category: Lighting Products and Projects Design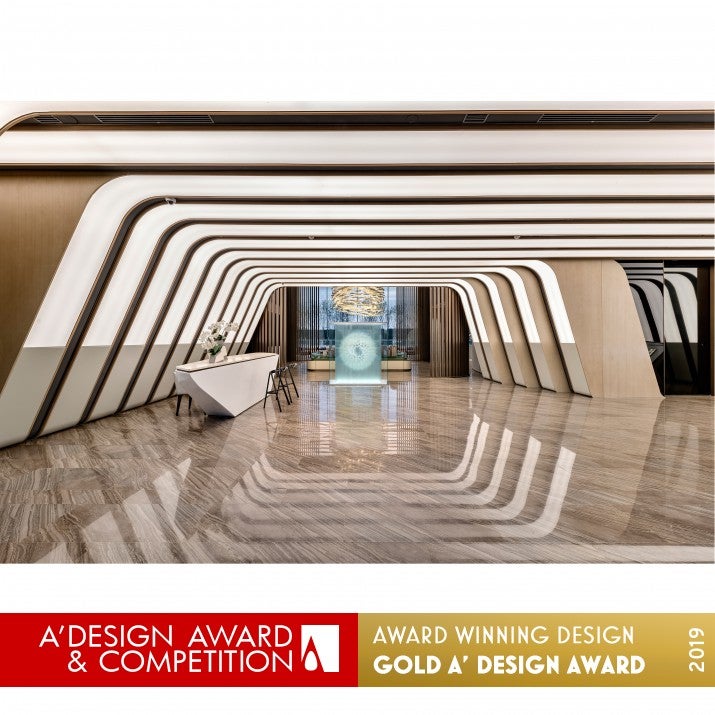 Winning Artist: Kris Lin
The amazing shadows produced by curved LED lights and lamp films give this Chinese-built luxury house more economical and design value.
Category: Toy, Games and Hobby Products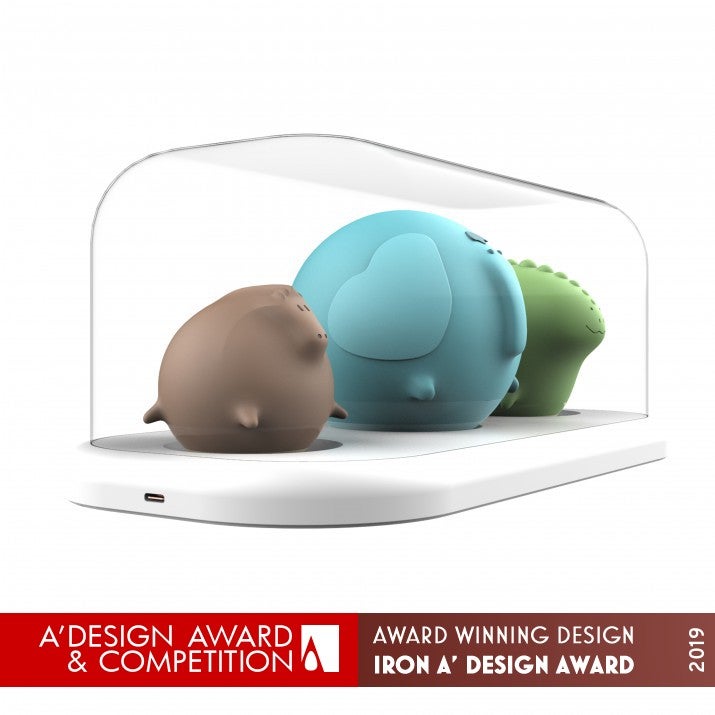 Winning Artist: Ziru Wang
This plaything, intended for bath and shower use, is created to address the tactile sensitivity among children diagnosed with autism.
Category: Digital and Electronic Devices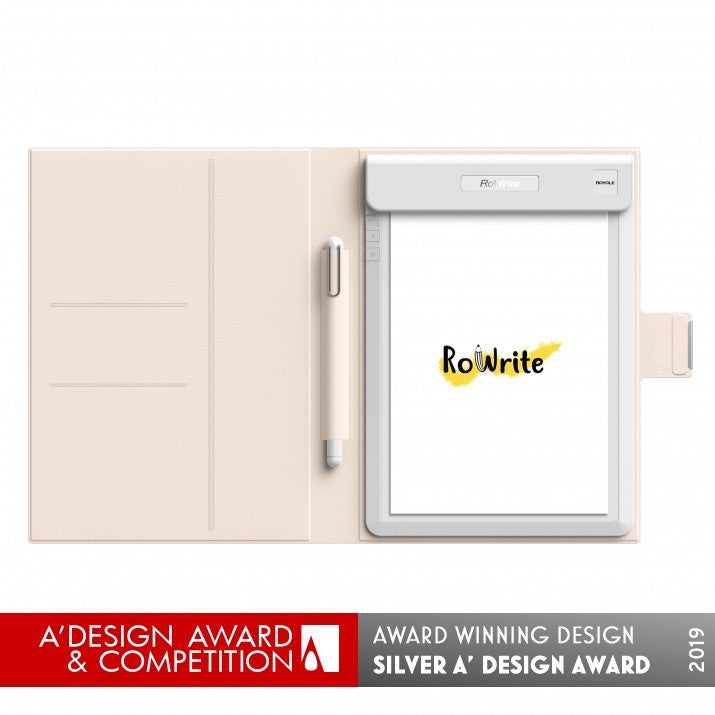 Winning Artist: Royole Corporation
Built to let users enjoy more frequent occasions of writing on-hand instead of merely typing words and characters, the Rowrite Smart Writing Pad includes a highly-accurate sensor and a smart-memory management for the user's notes.
Category: Interior Space, Retail and Exhibition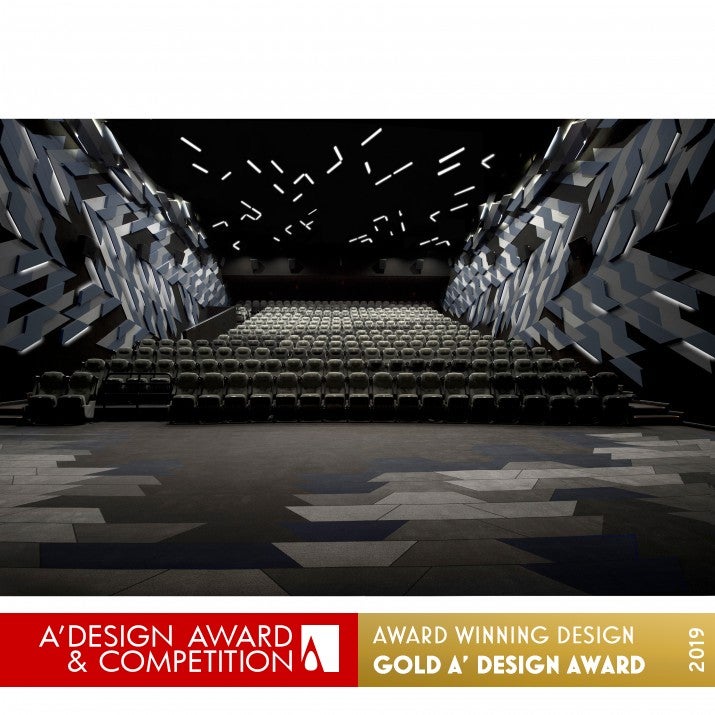 Winning Artist: Botta Lai and C.R. Lin
The Shanghai-inspired movie house is a two-storey commercial space filled with puzzle-like pieces scattered all over the place. According to the artists, "constructure also means to revive the impressions now survived in the memories of the involved."
Category: Vehicle, Mobility and Transportation Design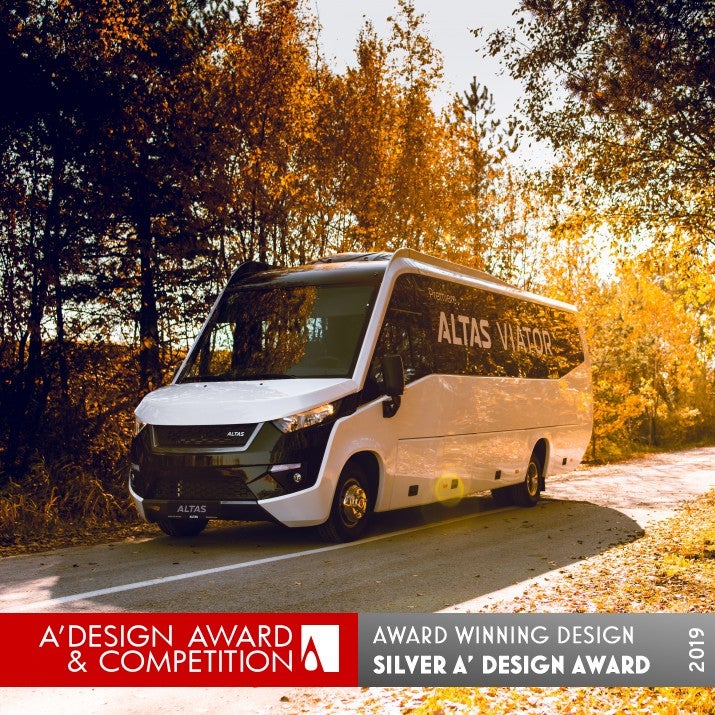 Winning Artist: Dominykas Budinas
The tour bus, created with comfortable seats, spacious compartments and several storage shelves, is ideal for groups that look for comfort during long travels. It is made of stainless steel and light composite materials to ensure economic value without compromising state-of-the-art experience.
Category: Interface and Interaction
Winning Artist: VMW Group
Intended for marketing purposes of an up-and-coming luxury resort in Maldives, this interactive media gives high-definition visual experience to its users that will persuade anyone to book a flight and just enjoy the features of the tropical vacation spot.
Category: Home Appliances
Winning Artist: Olga Kalugina
This indoor climate system features injection molding from non-toxic LG Chem plastic. It prevents the possibility of producing molds while ventilating the area with the appropriate temperature as intended by the user.
Category: Graphics and Visual Communication
Winning Artist: Katsumi Tamura
The three-dimensional multi-function calendar was designed to illustrate beautiful cities around the world. It has three pieces which can be assembled without use of adhesives.
Category: Computer Graphics and 3D Model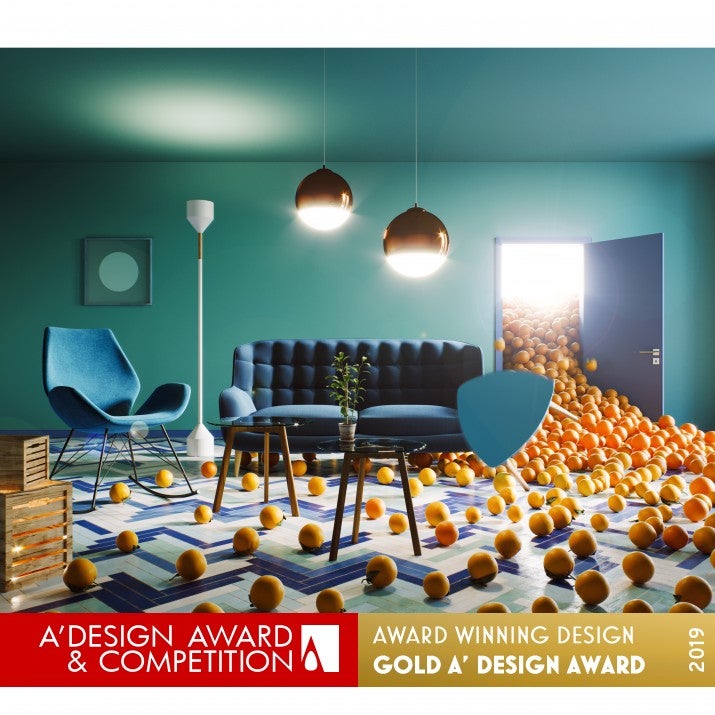 Winning Artist: Julia Wagner and Vlad Greben
With the intention of increasing endorphins for its viewers, the ad collateral features living rooms that invite joy, cheers, and positivity without exaggerating the use of the color orange.
Category: Photography and Photo Manipulation
Winning Artist: Mathew Guido
The mix of anime-inspired visuals and dim lighting was almost impossible to imagine – until this artwork was produced. With the help of a controlled studio environment and the photographer's desire for vibrant filmic scenery, these photos exude feels from streetlights and colorful night bars.
Category: Movie, Video and Animation
Winning Artist: Pablo Lauria Ubatuba De Faria Fernandez
The stop-motion movie was a humorous take on AIDS/HIV prevention, with fruits imagined as a young person's body parts.
Category: Building Materials, Construction Components, Structures & Systems
Winning Artist: Esra Arici
Made from quartz aggregates, this scratch-resistant table top allows for ideal representation of nature without compromising the modern aesthetics and space it occupies.
Category: Social Design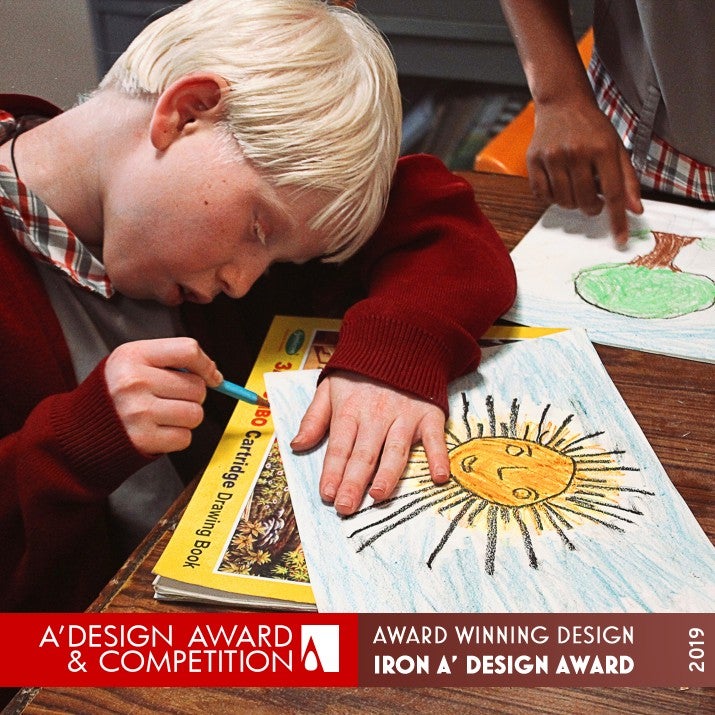 Winning Artist: Neeta Verma
Because of the artist's personal experience with the visually-impaired, Neeta Verma created a device that will help them navigate their way towards their environment. The work comes with a storage system that will work best for both the blind and the partially blind.
Category: Unexpected Design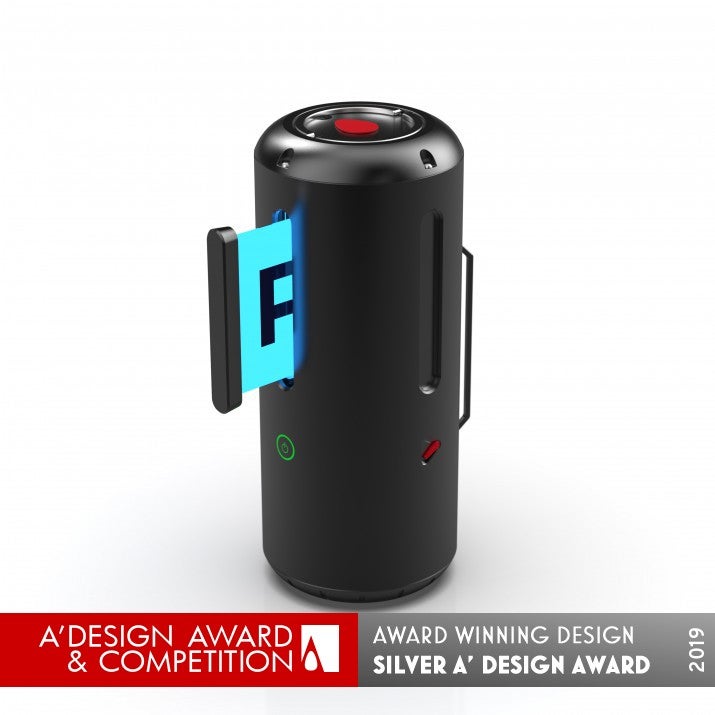 Winning Artist: Duane Lye Dun Wei
In order to help operatives and civic-security personnel, the barrier tape from this device functions well even in the darkest of places.
Category: Information Technologies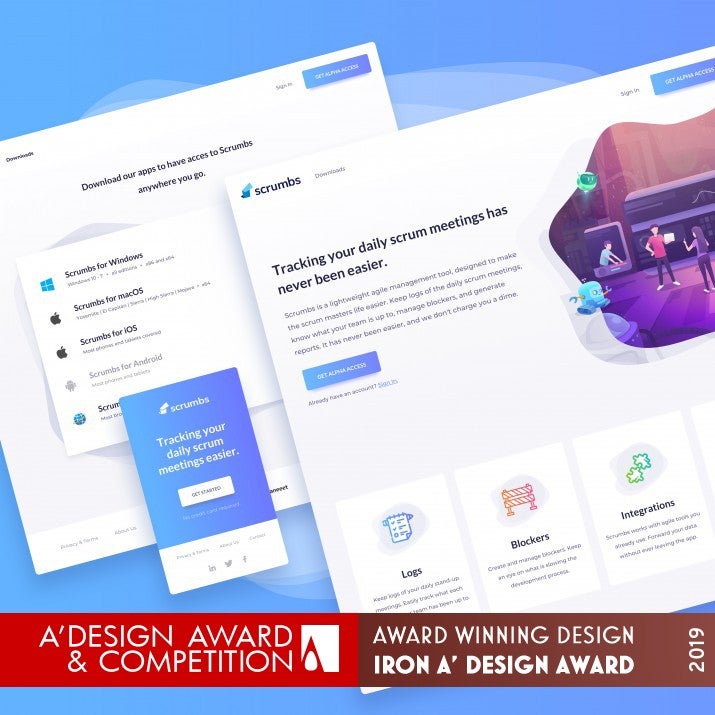 Winning Artist: Ildico Ignacz
Scrumbs is an agile management tool that assists project managers and members that provisions for accurate and cost-effective task management without compromising drive space and time consumption.
Category: Hospitality, Recreation, Travel and Tourism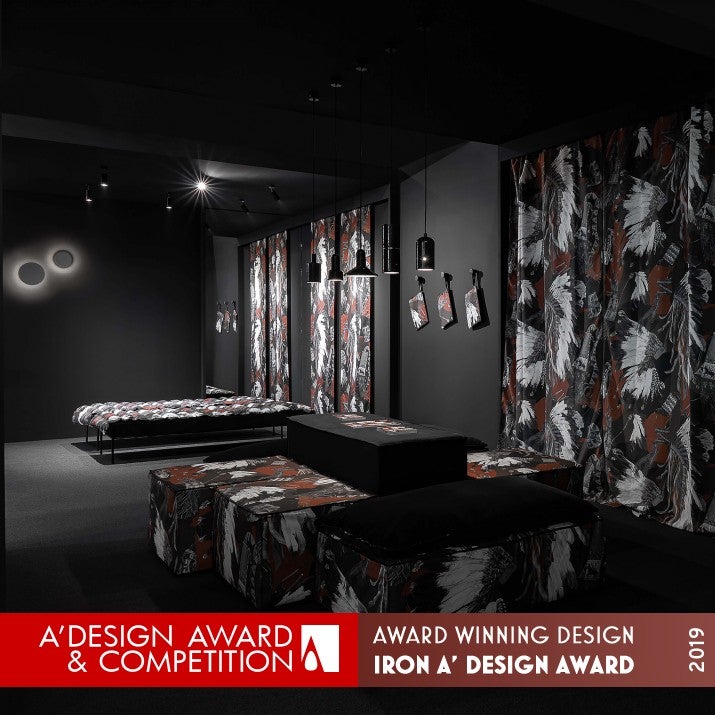 Winning Artist: Ioannis Solomozis
Drawn from the culture of native Americans and their colorful history, this lounge was designed to honor this race's great heritage with an additional intent of educating those who will utilize the facility.
To be included in the next round of winners for 2019, artists are encouraged to register at https://competition.adesignaward.com/registration.php. More prizes and perks await the next batch of winners and runner-ups, including worldwide publicity and opportunities for growth in the design world.