As the world of golf gears up for some of the biggest events of the year, iconic brand
FootJoy
is celebrating its 100-year anniversary.
Kicking off this year's season with launches of new products and collaborations, the number one shoe and glove brand in golf is continuing its reputation of performance innovation, stylish comfort, and quality service. 
FootJoy's new product launches for this season are designed to empower golfers of all backgrounds and abilities. The HyperFlex Carbon for Men and HyperFlex for Men and Women, Premiere Series, and a new Todd Snyder collaboration are just a few of the exciting new releases. 
This dedication to the sport is what has made FootJoy the number one golf shoe at every tournament on the PGA Tour since 1945.
Turned for Golf
The HyperFlex series is designed to enhance the performance of golfers. It incorporates advanced technology to deliver exceptional comfort, stability, and style. With features that have been tested and proven on Tour, this series is a game-changer. 
The series includes engineered mesh and moulded ribbed-knit saddle that provide structure and support to the feet. OptiFlex zones allow for maximum flexibility and ground contact, while low-profile spikes offer stability and support. The footbeds are designed for custom fit and long-lasting comfort. The HyperFlex series is available in both laced and boa styles, and it is completely waterproof. 
The new HyperFlex Carbon is an updated version of the series with more advanced features. It has a moulded carbon fibre "power plate" that provides added stability and a reinforced saddle strap that wraps all the way around the shoe. The shoe is made of a 100% waterproof technical mesh with a snug knit around the ankle. The Stratofoam and FTF+ cushioned midsole provide maximum energy return, while the six strategically placed Softspikes offer excellent traction.
Tried and tested by the best in the business, Hyperflex offers the best performance possible from a golf shoe so players can focus on perfecting their game, rather than fighting their equipment. 
In the lab and on the course, it's the latest step up for amateurs and pros alike. 
Timeless Craftsmanship With A Modern Edge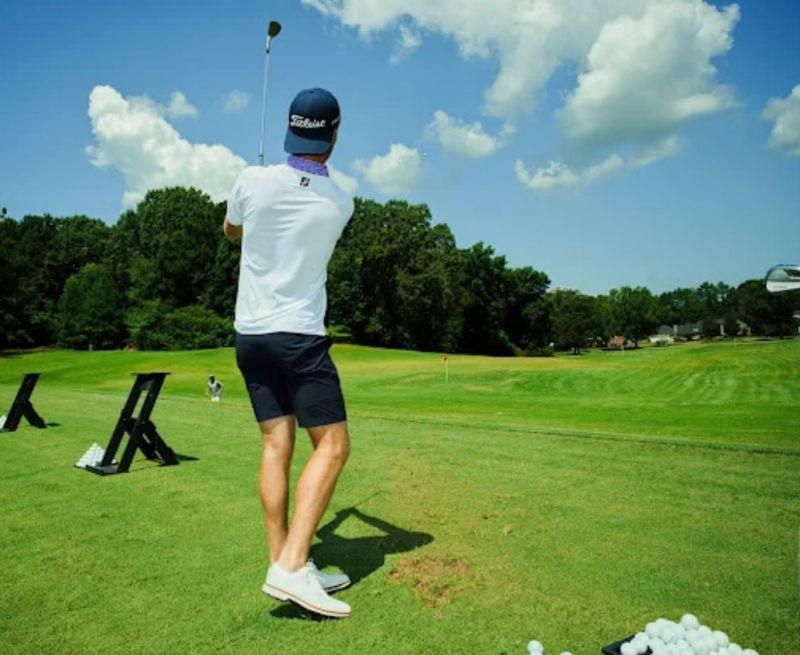 If you are a golfer looking for a combination of excellent traction, lightweight design, and a modern take on a classic look, look no further than the Premiere Series. This stylish collection of shoes takes inspiration from the past while incorporating the latest advancements to create the preferred footwear of professional Tour players. 
The Premiere Series is a perfect blend of craftsmanship and modernity, featuring full-grain leather that not only looks beautiful but also provides an unparalleled fit and comfort. The Wilcox design is the latest edition to the Premiere Series family a popular choice for men, while women can opt for the equally sleek Issette.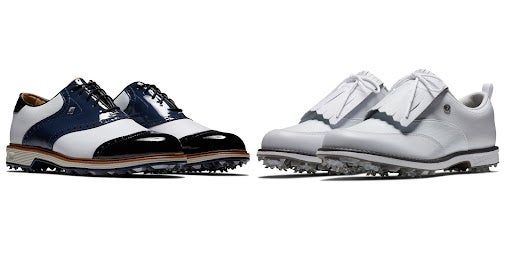 But it's not just about looks – the Premiere Series delivers excellent performance when it matters the most, with features like VersaTrax traction and stability, TPU with multiple durometers and Pulsar cleats for grip on all surfaces, and a firm heel-density cup for added support. The cushioning system developed by FootJoy limits walking fatigue and provides all-day comfort. Plus, with a two-year waterproof warranty, you can be assured that your feet will stay dry no matter the weather conditions.
Your Shoe, Your Way
For players looking for a little more personal touch there are MyJoys, custom golf shoes designed completely by the customer from the cleats up. 
With a wide variety of colours, premium leathers, laces, and personalization options from over a hundred materials and details, you can create a truly unique pair of shoes that still offer maximum performance. 
Each pair of MyJoys is hand-made to your exact specifications and is available in sizes and widths that are hard to find anywhere else. 
History Of Excellence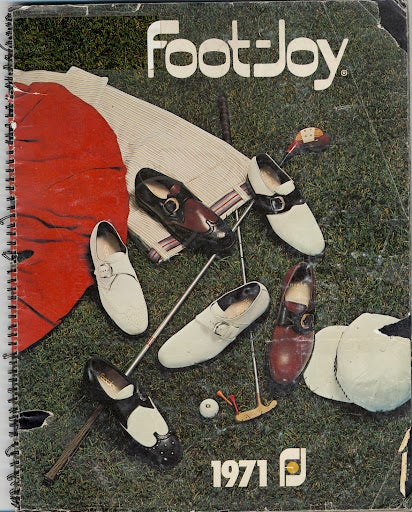 Since the release of the first FootJoy in 1923, the company has been committed to innovation, quality, and service in providing golfers with the best shoes and gloves possible for a century. Witnessing some of the most important moments of the sport, including being the number one  shoe at every tournament on the PGA Tour since 1945. 
Over the years, FootJoy has continued to drive the sport further, developing and innovating alongside the game. Distinguishing itself as a top seller of golf shoes and gloves for generations, a commitment to innovation is what has continued to set FootJoy's products apart. Whether it be developing exclusive water and perspiration properties in its gloves in the 1980's, the first customizable shoe available to all golfers in 2003 (MyJoys) or being the first brand to implement the BOA closure lacing system, FootJoy has always stepped forward.  There's no telling what the next exciting step will be!
Stepping into 100 Years of Golf Style and Innovation ⛳ 
Celebrate FootJoy's centenary as the leading brand in golf footwear and gloves. From the game-changing HyperFlex series to the timeless craftsmanship of the Premiere Series, FootJoy continues to empower golfers with performance, comfort, and style. Check out our celebration of the brand and elevate your golf game with swagger!