Canada, the world's second-largest country and the one with the planet's most massive coastline, often does not get considered a super attractive tourist destination by many.
However, the nation famous for boasting a super hockey-rich culture, tremendous love for maple syrup, and awe-inspiring Rockies is undoubtedly a place worth visiting by all. On average, around twenty-two million travelers come to the Great White North annually to take in what the US neighbor to the North has to offer.
Now, with the ever-growing legalization of gambling in Canada, multiple of its provinces, such as Ontario, have increased their overall tourist appeal by adding new gaming establishments that lure in hundreds of thousands of games of chance fanatics. Even if you're not heading to Ontario, the best Canadian online casinos are available country-wide, so you'll be able to stay entertained on your travels around this massive country.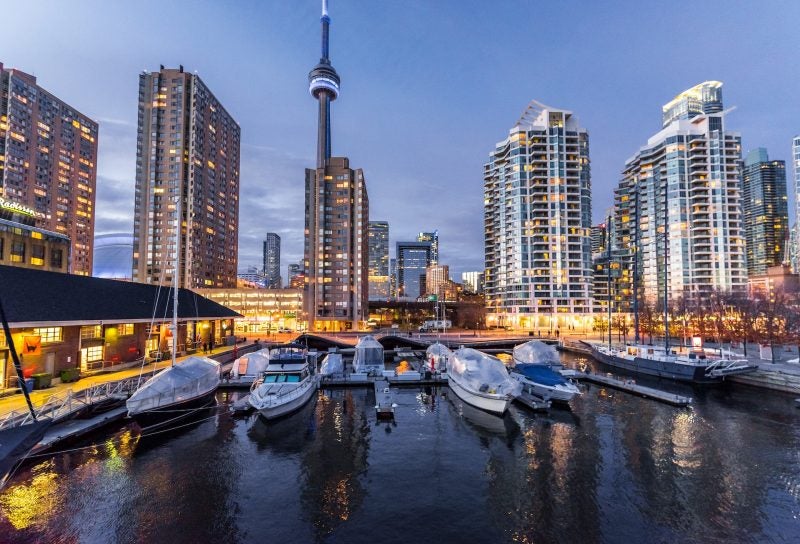 Despite popular belief, Canada has a sizeable foreign and domestic tourism industry, and much of that gets owed to its incredible geographical variety. While most think of it as a collection of sprawling glacial landscapes and vast peaks, its variety is even more stunning than most could imagine. That is understandable, particularly if one considers that it spans over nine million square kilometers and comprises six time zones. So, it has loads to offer, and what follows is a quick rundown of five things that make it a non-miss destination.
The Northern Lights in the Yukon
The Yukon is likely a place most famous for the sight of the Klondike Gold Rush that happened during the tail end of the 19th century, which drove thousands to the region in search of riches. Nevertheless, the smallest and westernmost of Canada's three territories ranks as one of the top places from where one can view the Aurora Borealis. That is a natural light display in Earth's sky, visible at night, only appearing in lower polar regions. It is a breathtaking phenomenon that everyone should take in, in person, at least once.
The Spectacular Rocky Mountains
We mentioned the Canadian Rockies above, and this iconic mountain range formed more than fifty million years ago. According to most, it can get best absorbed via the Rocky Mountaineer, a train journey that provides a panoramic sightseeing tour of Western Canada that is unmatchable in scope. Traveling to the Banff and Jasper resorts is also a viable way to explore Canada's Rockies for those who do not wish to take this train costing around twelve hundred through the Great White North.
Lake Louise & Moraine Lake
Here are two spots that few non-Canadians will ever mention but are among Canada's best natural attractions. Both are glacial lakes located in Banff National Park in Alberta, featuring pristine turquoise waters colored by glacial salt. They offer inspirational scenery the likes few places on Earth can match.
Witness the Thundering Niagara Falls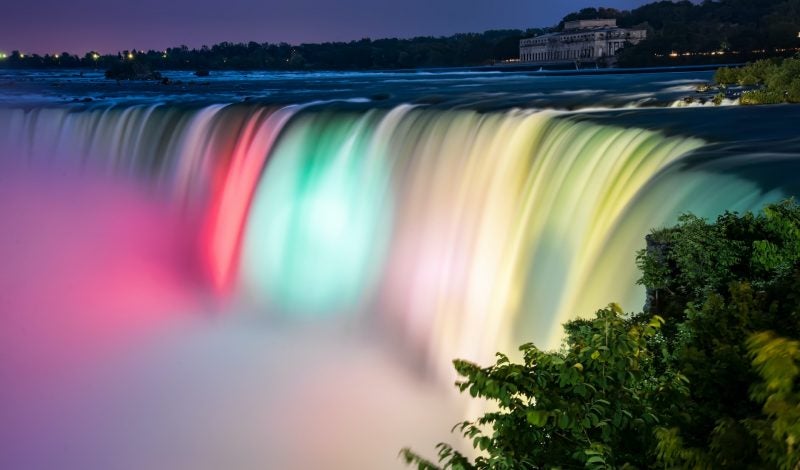 Made up of three different waterfalls, this American Canadian landmark, which spans the border between New York and Ontario, is famous for its combo of the volume of water falling from such an impressive height, which is a rarity. The power of this geological wonder is breathtaking. And along with its beauty, it is also a valuable source of hydroelectric power for both the US and Canada.
Check Out Cosmopolitan Vancouver
Without question, Vancouver is a metropolitan city that is worth visiting. That statement is valid not only for the fact that it is virtually always the sight of a wealth of cultural happenings but also for its scenery, meaning the nearby mountains, the Whistler ski area, Stanley Park, the Squamish, and Capilano. It is one of the world's most beautiful cities, with locals that make everyone feel at home. Also, who can say no to shopping on Granville Island? That is a peninsula in the trendy Fairview neighborhood renowned for its restaurants, theatres, and art studios.