Entrepreneur Elisha Elbaz has a huge following on social media platforms such as Instagram, as well for his digital marketing company 'Digital Future'. Elisha lives in Israel, but has connected with many people from around the world and has helped them with their secrets to success. Here we get to have an exclusive interview with Elisha Elbaz and find out more about him.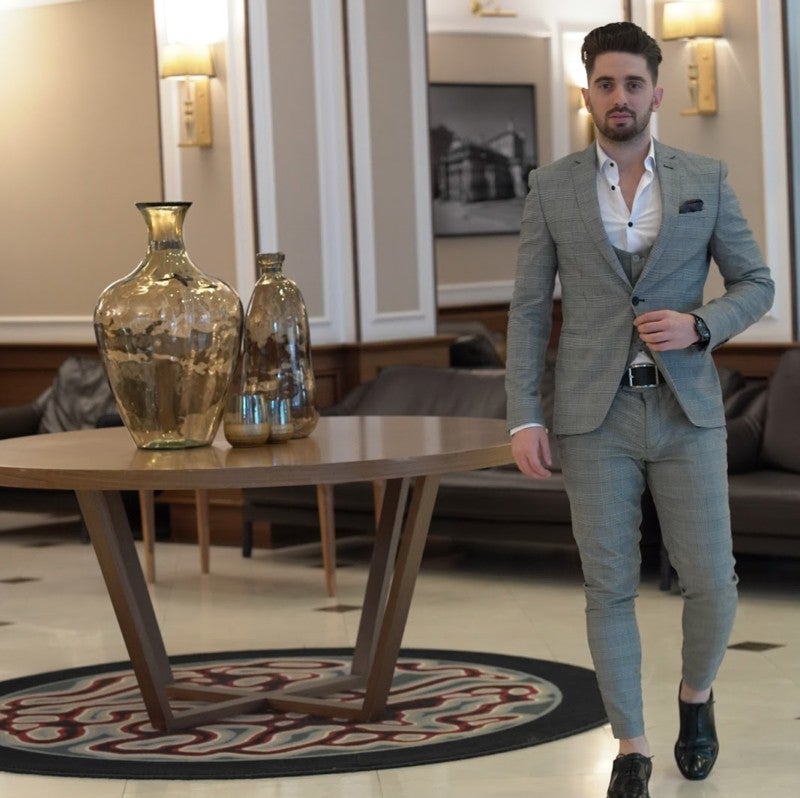 Tell us more about your company Digital Future. What inspired you to start up this company?
"My inspiration to start 'Digital Future' started when I was always pursuing entrepreneur adventures at the age of 21. I finished the army and tried to do many things, which some came with success. When I discovered digital marketing, I was stuck to it and became passionate about it. That's when I decided to create 'Digital Future' because I believe that our future is digital. My company helps promote mobile apps for app developers that are set in the android and iOS market, as well as help people with a successful marketing growth on Instagram and social media."
What are you proud of so far with the success of your company?
"In 2018, we won an annual competition by one of the most respected media companies – 'Global Wide Media'. For many years they ran a traditional competition, awarding the top affiliates that would generate the most revenue. Myself and some other elite affiliates went to an exclusive retreat in Japan, where we were able to connect with each other. It was a great experience to have and a proud moment winning the award for my company."
So you have a huge fan base on Instagram. Do you ever connect with your fans on Instagram?
"Yes, I post regularly and I engage with the audience. I set out fun challenges for them and I always answer the messages that I receive from my fans on a daily basis."
What inspired you to become an influencer on Instagram?
"What inspired me to go to social media is that in the last few years I participated in a lot of live conferences in  Asia, Europe and America, where I would meet and connect with people from all over the world in the marketing industry. At some point I realised that there are a ton of opportunities online, which is why I chose to become an influencer on Instagram. It is where you can produce good content and get the right amount of attention, plus there is a nice balance between business and pleasure."
Can you tell us one random fact about yourself?
"I was once a professional online poker player on PokerStars. I spent 5-6 years learning the maths behind poker, but when I was ready to do it full time – I only did it for  2 ½ years. I reached one of the highest VIP status – the Supernova. I have also run a successful blog before and connected with thousands of followers."
Do you have any future projects that we should look out for?
"In 2021 I would like to get into autonomous transportation. I believe that it is something that will be huge in the future. I am currently exploring problems that can be solved, by looking at technology and solutions."
What do you do in your own time when you are not busy running your business?
 "I always spend time with my family. I have 4 kids and always love interacting with them and try to train them mentally. What is funny from a parent's perspective is that you'd think that you are always teaching them how to live, but you also see that children can teach you things too through their outlook on the world. It is heartwarming and always fascinating to me."
Is there someone that you admire as an entrepreneur or as a business person?
"Yes, Gary Vaynerchuk also known as Gary V. He is the best practitioner and has clever online and marketing strategies. He is someone who is open minded, speaks the truth and gives really good advice."
What would you advise someone who wants to travel to Israel?
"The geography is very diverse; in the northern part there are beautiful forests and mountains, whereas in the southern part there are desserts, as well as hidden gems. You can never consume all the history it has to offer, for there is so much."