This year was an unusual one for the Toronto International Film Festival (TIFF), now in its 48th year!
Due to the SAG-AFTRA strike and its lack of resolution, it became blatantly obvious that an event that is normally star-studded, would have to move ahead based on films alone. Happily, TIFF, which took place from September 7-17, attracts such hard core film lovers that the streets and the theaters were still filled and everyone just adjusted their expectations. 
TIFF CEO, Cameron Bailey and the team of film programmers did an excellent job of pivoting and finding ways to keep interest high and attract crowds. With most actors unable to attend, directors became the centerpiece of the festival, along with the films, of course. By increasing the focus on International and Canadian films along with independent films, and documentaries, there was an interesting and eclectic mix of movies to choose from.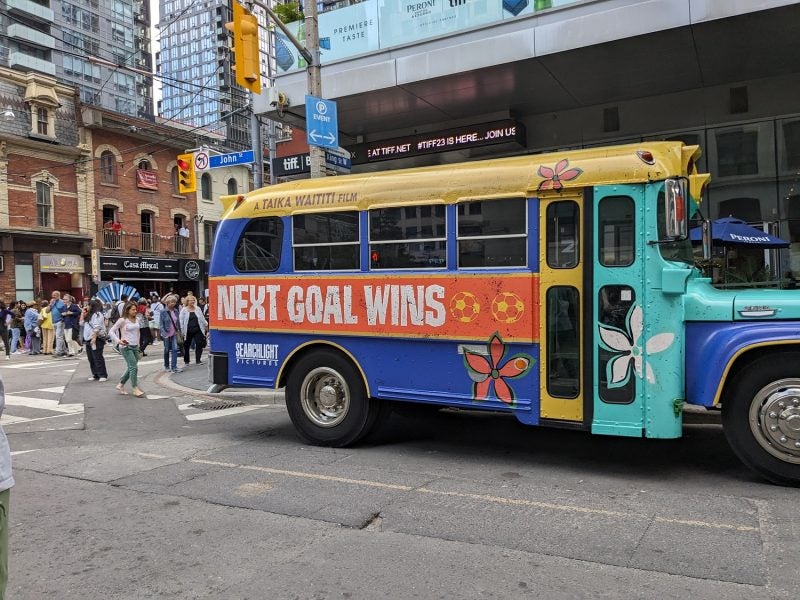 One notable characteristic this year was the number of actors turned first time directors who brought their films to TIFF. Viggo Mortenson, Michael Keaton, Patricia Arquette and Anna Kendrick stood out amongst those new to directing. Although, technically celebrity directors could attend without breaking the SAG striking rules–each individual director made their own decision. For instance, Ethan Hawke's film, Wildcat starred his daughter, Maya, and rather than miss the premiere–he took a bus when there was trouble with his flights. However, Kendrick, whose film has been given high praise, chose not to attend the world premiere of her directorial debut, Woman of the Hour, in support of the actors.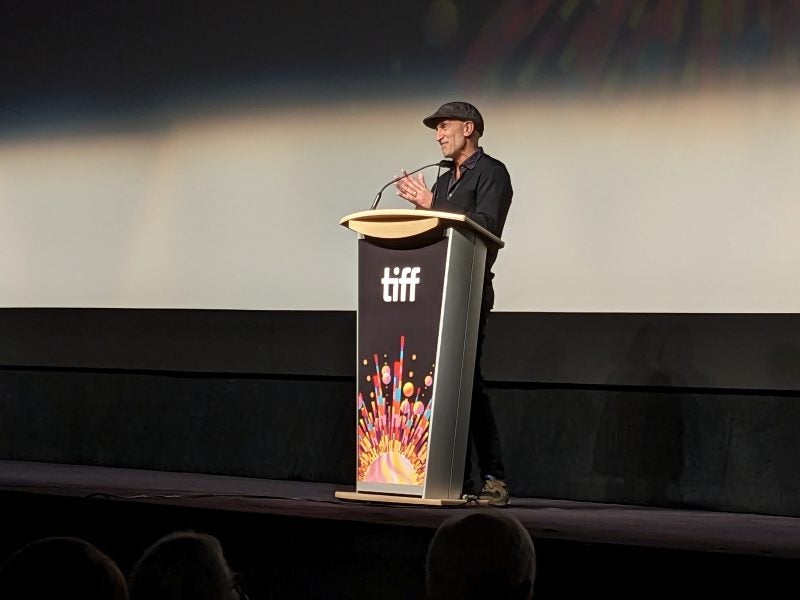 King Street– aka Festival Street, was filled with free activities, performances and nightly screenings. Walking amongst the crowds, I was mesmerized by the sheer variety of people who had made their way to downtown Toronto to see TIFF films. There were the autograph seekers, those who were just checking things out and then the hardcore film lovers who strive to see at least 30 films over 10 days. 
With fewer celebrities around, we heard more from directors and lesser known actors which was a nice change. Jessica Yu, who directed the delightful comedy, Quiz paid tribute to her leading ladies, Canadian Sandra Oh and Awkwafina. Dumb Money director Craig Gillespie, gave a shout out to his son for alerting him to the GameStop saga and director of the popular film, The Holdovers, Alexander Payne, looked a little shell-shocked at being all alone on stage at the premiere. He admitted his goal in life is to keep making movies that are set in the 70's.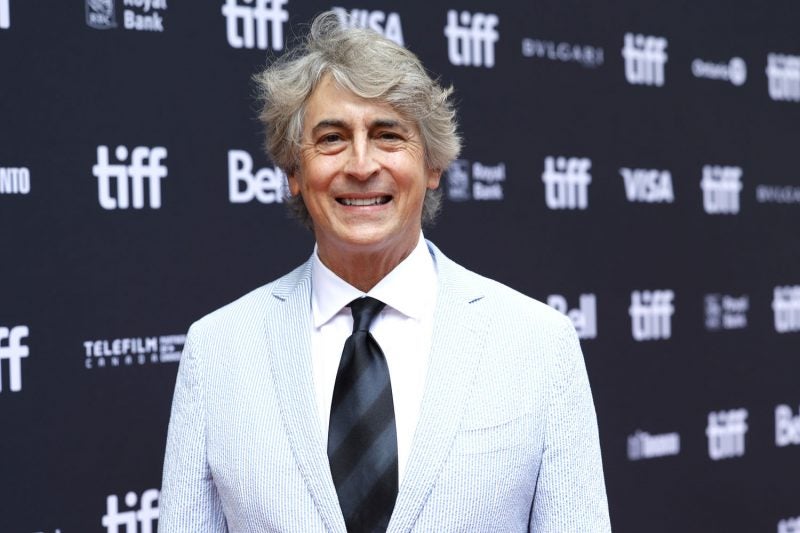 It was a great year for music with two big concert movies on display, along with the older and still talented members of both The Talking Heads and Nickelback in attendance. Finn Wolfhard, popular actor from the show, Stranger Things managed to attend the premiere of his directorial debut: Hell of a Summer and still found time to give a free concert with his band The Aubreys. Nickelback also gave a very well attended free concert following the premier of their documentary –Hate to Love: Nickelback. 
Celebrity sightings still occurred, since certain independent films were given interim agreements by SAG-AFTRA, which allowed celebrities to promote their movies. I saw Willem Dafoe, Taika Waititi and Jessica Chastain, just while walking to and from screenings at various locations. Paul Simon, Patrica Arquette, Colman Domingo, Nicolas Cage, Sylvester Stalone and Elliott Page were all in town to support their films.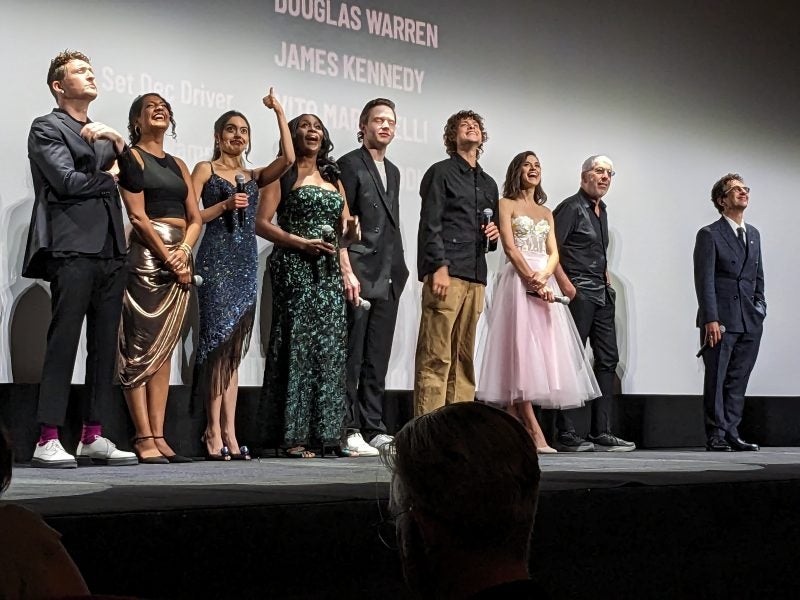 Of all the films I saw, here are my top five recommendations. All should be hitting the big screen or streaming very soon. 
Dumb Money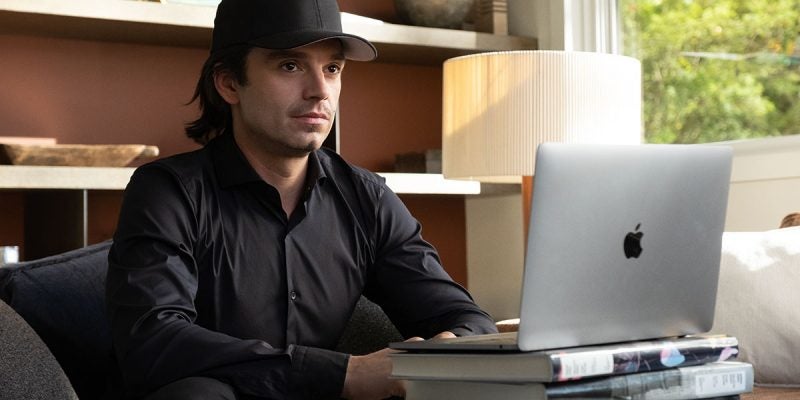 Many of us heard about the real life GameStop saga that happened during the Covid lockdowns but it's so much fun to get the play by play in this fast paced film that tracks the journey of a regular guy who turns a stock tip into a movement. Based on the battle 
between YouTuber Keith Gill, played by Paul Dano, and various Hedge Fund executives, the film showcases the populist message that Wall Street overlooks the value of people. Dumb Money is a funny crowd pleaser that lets us all fantasize about the dream of finding an undervalued stock and becoming a millionaire. 
Woman of the Hour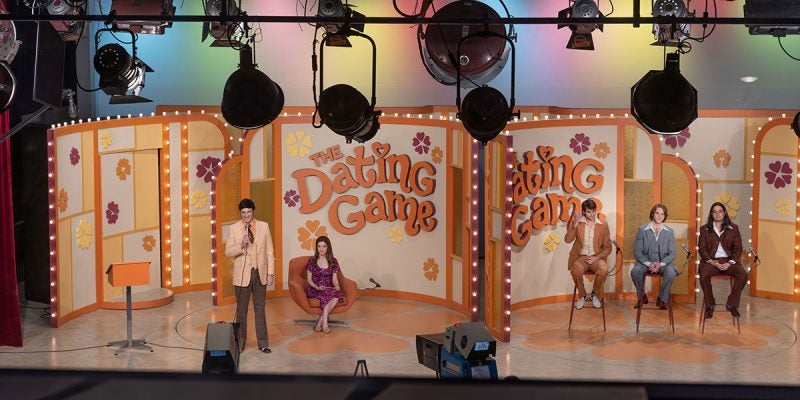 Anna Kendrick has always impressed me as an actress but she knocked my socks off as a director. Taking very difficult subject matter, she created a film that is beautifully and interestingly shot, even though it is about a serial killer's murder spree. A true story set in the 70's, the film is anchored by the appearance of the psychopathic murderer, Rodney Alcala, on the classic hit matchmaking show,The Dating Game. Kendrick plays Cherlyl Bradshaw, whose interactions with the killer who was cocky enough to appear on National TV during a killing spree gives the viewer a lot to ponder.
Nyad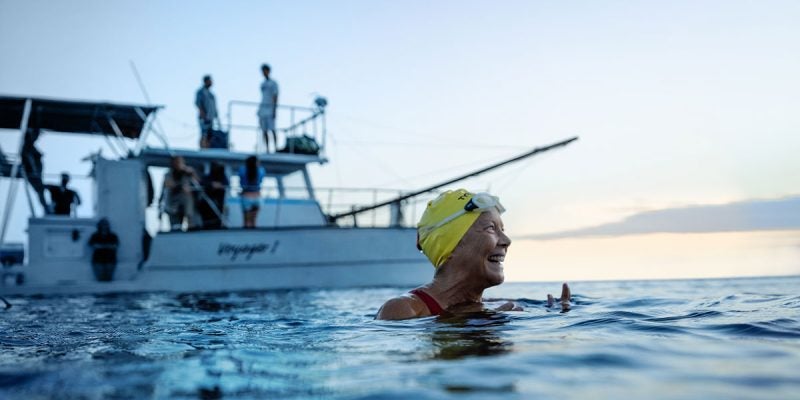 I predict Oscar nominations all around for this inspirational and true tale of long distance swimmer Diana Nyad's refusal to give up on her dream of swimming from Havana to Key West. With her best friend, fellow athlete Bonnie Stoll by her side and a team of supporters, she is proof that determination can beat age in any contest. The film soars due to the performances of actress Annette Bening as Nyad and Jodie Foster as her coach. On a deeper level this is a story of friendship, aging and resilience. 
Rustin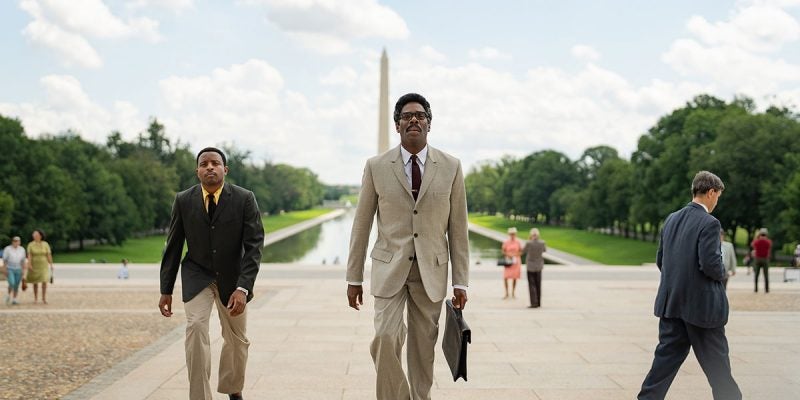 Big MLK fan here– I have seen almost every civil rights movie around but Rustin does a great job of telling a story that has been kept quiet. Colman Domingo is captivating as Bayard Rustin, a non-closeted gay man, who was also a talented organizer and the impetus behind the march on Washington DC, where King gave his famous " I have a dream speech." The irony is that because Rustin was homosexual, leaders tried to keep him down and suppress his story–hence we are only hearing about him now. It was nice to see a televised intro by Barack Obama at the premiere. Director, George C. Wolfe is a five time Tony Award winner and did a great job with this important piece of history. 
Fair Play 
Fair Play is a hot fast paced indictment of the business world where a woman getting ahead can still be seen as suspect, even by your own fiance. 
This film is a wild ride with twists and turns that had me gasping out loud. Chloe Domont's debut feature takes us from happy coupledom with two loving and passionate partners to two vicious people who are almost unrecognizable to each other or the audience. Phoebe Dynevor of Bridgerton fame and Aiden Ehrenreich give standout performances. 
TIFF is growing and striving to improve every year. They have some great inclusion initiatives and they are doing much better with accommodation for patrons as well as their volunteer corp. However, the pricing is outlandish! Many of the premium screenings went for $88. And often some of the most popular film tickets were bought up and resold by scalpers for 100's of dollars. This issue needs to be addressed.
This year the People's Choice Award went to American Fiction, a satirical dramady that looks at the treatment of Black stories in the publishing industry. The win bolsters the Oscar chances of the film and first time director, Cord Jefferson. 
After spending 10 days immersed in this festival, I came away extremely proud of Toronto, a city that loves film beyond anything and will travel from afar, line up for hours and spend their hard earned money just to participate in this magnificent yearly event. Over and over, I heard directors say how much they love showing their films to TIFF audiences. We aren't pretentious, we aren't looking for prestige, we just love films and those who create them. I can't wait for next year!