With a background in music video and live-stream event production, Phil Kluba—the founder of Press It—has leveraged his experience within the industry to pioneer a different space: the metaverse.
Since Press It's inception, Kluba has sought to be on the cutting edge of online content development, an endeavour he's proven time and time again. As an active individual in Toronto's vibrant music scene, for as long as he can remember he's been writing songs, performing music, promoting concerts, and producing videos for various acts around Canada. By combining his experience in music and event production with his passion for the technology and entertainment industries, Kluba has positioned himself and his company at the intersection of where reality meets the virtual world.
His pivotal moment was back in 2016 when he took a risk on investing his company's efforts in live-streamed virtual events. This approach opened up a world of opportunity for the entrepreneur, including producing virtual events in the offices of Facebook, Twitter, and Shopify. When the pandemic hit and remote-virtual events became a hot commodity, Press It was at the forefront, providing technical solutions for a variety of companies. Press It produced SickNotWeak's "Isolation Nation," a remote mental health talk show hosted by Michael Landsberg, and was highlighted to work on "National Canadian Film Day," a program that featured the likes of Sandra Oh, Ethan Hawke, and Jay Baruchal.
From developing digital apparel for avatars, to creating digital immersive environments and augmented reality experiences, Kluba is revolutionizing the future of music videos and live entertainment, bridging the gap between the real and the meta. This new frontier is altering the way individuals engage with events—and Kluba's latest endeavour into the metaverse promises to be an innovative one.
So, who is Phil Kluba? We caught up with the entrepreneur to talk about this new world.
"Essentially, the come up story is that I got my start in music early on as a musician. From here, I began creating music videos for myself and other creatives, and eventually found my way into producing live-stream virtual events, which opened the door for my company's introduction into the tech industry. Now, I'm pushing into the Metaverse space," Kluba says.
In layman's terms, what exactly is the metaverse and where do you see it heading in the future?
It's a shared virtual environment that allows people to interact with each other and their surroundings through the internet—kind of like a simulation. This kind of shared environment will make the world even more connected.
I see it expanding in various industries due to its ability to make interactions hands on, yet remote. School and board meetings can be virtual. Brands can develop unique ways to showcase themselves in carefully curated digital landscapes. Clothing companies can adapt their apparel for avatars as well as their human counterparts. The opportunities are endless.
Every relevant metaverse will need a way to transact. I imagine these virtual environments will either adopt an existing cryptocurrency or create their own. The worlds of crypto, blockchain, NFTs, and virtual events will all come together as one in the metaverse—establishing not only creative opportunities, but whole economies.
To best predict what's next, I look back to Web 1.0 and the dot com boom. These caused so much disruption and forever changed the way we interact in the world. Now imagine being able to do that all over again, but in the metaverse. Welcome to Web 3.0.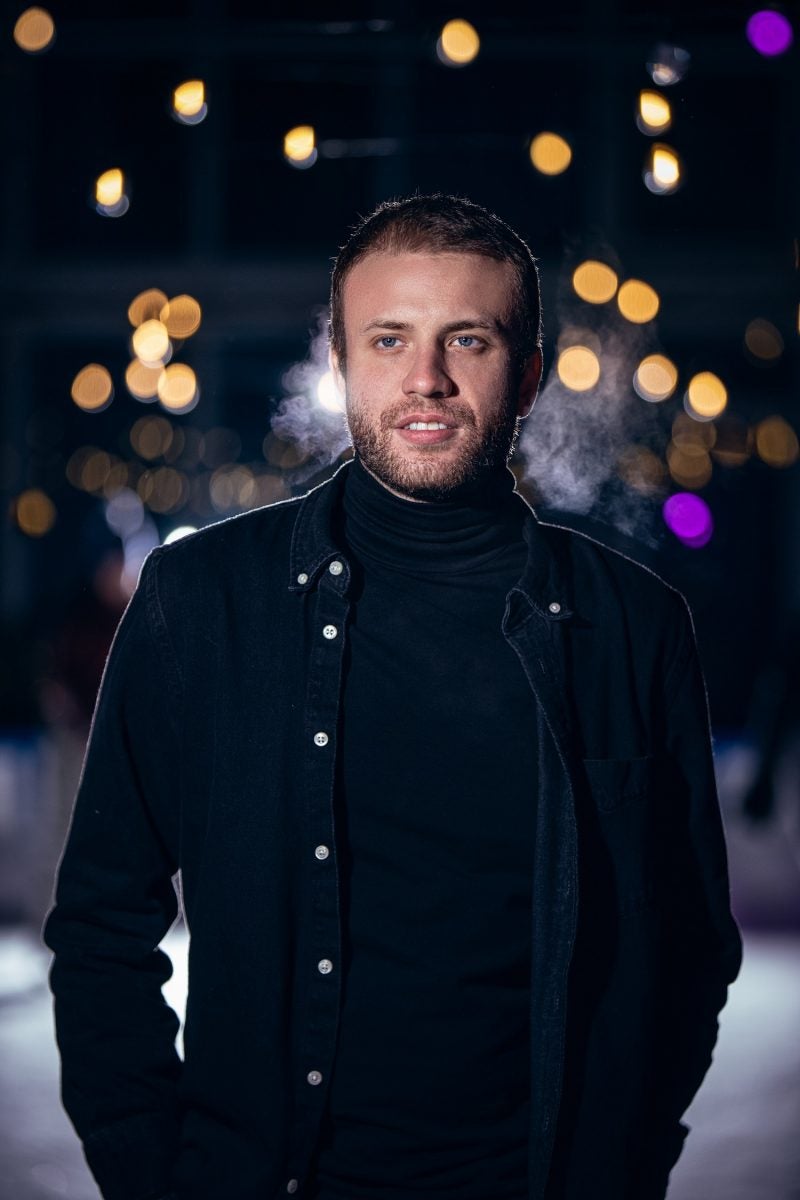 What has been your biggest realization upon working in the metaverse realm? 
Considering this new technical world is a very open ended platform, I really had to consider where to focus my efforts within it. I explored a few decentralized metaverse platforms including SandBox and Decentraland, and though I continue to dabble within these platforms, my main focus is on Facebook's—or rather Meta's—platforms, mainly Horizon Worlds.
More regulated metaverse platforms feel more appealing to larger brands and corporations seeking to dive into the space. Meta's platform might not have a marketplace or a currency like other platforms, but inevitably, I feel like that will eventually come. 
The metaverse will allow for endless creative expression. What I find the most fascinating is that the metaverse and Web 3.0 development is solely held together by the creation of 3D art. This realization led me down a path of finding these new world creatives that build and express through the form of 3D renders. These types of artists are the backbone of the metaverse—and there's an immense importance on finding these individuals and helping to nurture their skills. 
I think my role in all this is to ultimately help the creators and guide them through this new digital landscape; to help bridge the gap between brands and digital artists, which will aid in further developing this digital world. 
Do you see commonality between the metaverse and the live events space? 
Of course! We're already building fun and interactive places on Horizon Worlds where you can host your next event—whether it's a live music concert, a comedy show, or otherwise. 
What does this mean for the real world? 
Well, imagine putting on glasses at the Raptors game at the Scotiabank Arena. Now imagine those glasses allowing you to see the stats of those athletes while watching the game live. Essentially, not only will we be able to build new and fun ways to hold events in the metaverse, but we can actually enhance the real world experiences through metaverse technology.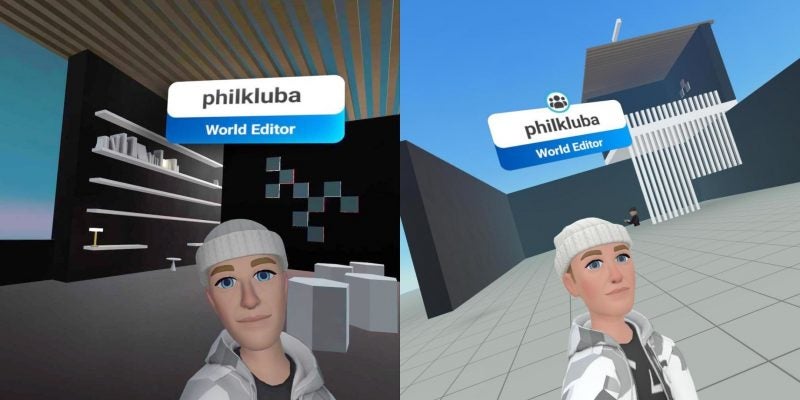 What's next for Phil Kluba? 
I'm caught between managing traditional media projects at Press it, including live streams, music videos, and virtual events, while also expanding into the metaverse. 
As time progresses, I find myself to be even more entrenched in virtual reality and the opportunities it possesses. Right now, I'm working on a few projects that allow for the uploading of digital apparel options for avatars, while also building out digital environments for a few of our clients. 
The desire for brands to be involved in the metaverse is quite hot right now, so my main goal is to educate our clients on what the metaverse is and present them with options on how they can best jump into the space. Something I anticipate a large portion of them doing sooner rather than later. 
Moreover, I'm beginning to provide live-stream services into the meta/virtual events platform Virbela. What I'm creating here is shaping in a metaverse agency type of thing, which is already garnering some interest from some big potential clients and could lead to some partnerships that are incredibly exciting to me. 
To follow along on Phil Kluba's metaverse adventures and learn more about his company, follow him on Instagram, JustPressit, or check out his website JustPressitCA.
Photographer: Brian Hamilton | @jupiterspin |
Writer: Kaitlin Narciso | @kaitlin.narciso |