Pini Althaus
, the founding CEO and director of
USA Rare Earth LLC
, is one of the world's leading mining entrepreneurs and he's currently taking a pioneering role in the mining and processing of some of the world's most crucial resources.
The 46 year-old, born in Melbourne, Australia, has his sights set on extracting and processing the strategic resources hidden within the Round Top Mountain which is near Sierra Blanca, in Hudspeth County, Texas. 
The mountain holds one of the planet's biggest deposits of heavy rare-earth elements: a variety of critical industrial minerals and technology metals including lithium, uranium, thorium, beryllium, gallium, hafnium and zirconium; all required for advanced manufacturing, including defense applications, electric vehicles, renewable energy, medical equipment and most consumer electronics.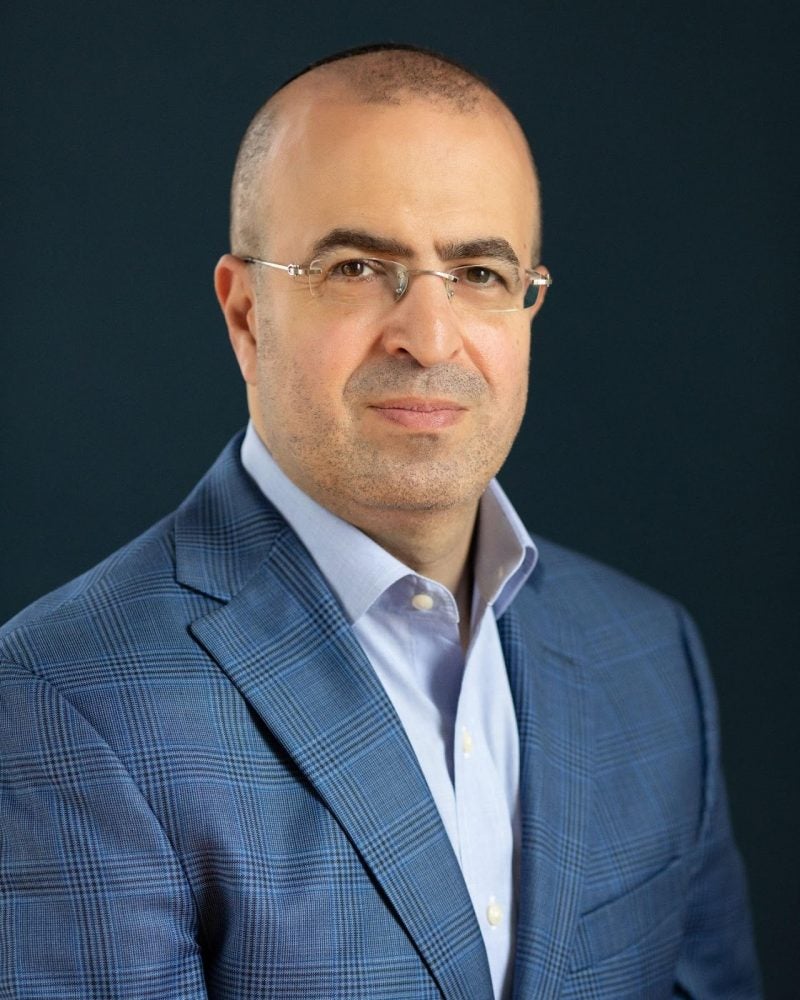 Althaus, whose Chassidic Lubavitcher ancestral roots stretch back to treacherous pre-World War Two Belarus, has his feet planted in two worlds — those of pious Talmudic tradition and the hurly-burly world of high stakes business. Those two worlds may seem contradictory and yet he has found a way to make them mutually complementary. 
After attending Rabbinical College, he embarked on building a unique, unlikely and remarkably successful career identifying, acquiring, coordinating and operating mining projects in the United States, Canada, Australia, China and Latin America. Aside from his establishing USA Rare Earth, he has, over the past two decades, co-founded the world's first real-time Artificial Intelligence (AI) engine designed specifically for the aged population, brought on the most decorated Olympian of all time, Michael Phelps, in an Australian mental-health technology company, became a founding partner of Cove Capital, acquired a world-class project in Argentina, and founded Dominion Minerals Corporation, which had a significant copper-gold discovery in Panama and recently won and international arbitration hearing against Panama.
Now a resident of New York where he lives with his wife and children, Althaus is acutely aware that Chinese domination of rare earth mineral exploitation is a potential and much more than existential threat to his adopted homeland and its allies across the globe. The treasures he seeks to extract from the mountain in Texas are crucial to the automotive and telecommunications industries, the military, and the future of manufacturing in the United States.
"For too long, consumers in the US and other industrial democracies have been sold a "green fairy tale": the electrical vehicles we drive, the laptops and smartphones we use may be clean and green. But what we are not told is that the materials mined and processed to make them come from Chinese facilities that cause terrible pollution locally, destroy villages, harm the lives of the workers who produce them, have made the inhabitants in surrounding areas sick, and contribute to global pollution," Althaus reports.  "It's an open secret that China employs processes that would never be tolerated in the US and other industrial democracies. These processes persist, despite China's claims it is cleaning up its rare earth and critical mineral industries. So, to drive an electric vehicle on the roads of the United States or to have wind turbines operating here with materials mined and processed in China, is a blatant hypocrisy and contradictory to the very purpose of these applications."
It is both a reflection of his religious training and his highly developed sense of ethics that he insists that such hypocrisy has got to end.  "We are seeing multinational corporations becoming ever more conscious of where they are sourcing their rare earths and battery materials. I am making it clear that there's a better way, a cleaner way, to produce clean and green materials using a clean, green process, without harming the environment and surrounding communities."
While his expertise may be in the high stakes arena of intensely charged global business ventures, it is his grounding in the basic tenets of life that mark both his character and his vision. Descended from the most persecuted of people of a not-so-distant, tragically dark and not very unfaded past, it is a hallmark of his character that he seeks not just a saner, safer future for democracies, but a world whose present he can help make more conscionable, cleaner, and secure.
"The development of the Round Top project and other domestic rare earth projects," he insists, "is not just about the national security, economic and manufacturing issues that require immediate action to reestablish an independent supply chain, it is also about the United States and industrial democracies leading the way to ensure these critical materials are produced in an environmentally responsible manner."
Reflecting the wisdom and the call-to-action of an ancient Hebrew sage, he fittingly muses: "If not me, who?  If not now, when?"