If you long for the good life, Swagger Magazine hopes to bring it to you. Looking good and feeling great has the potential to become amazingly convenient. After all, isn't it time to come roaring to life as you spring forth from your man cave?
Swagger Magazine has rounded up the best subscription boxes available providing the variety and unexpected finds that a real Swagger man needs. A box may provide stylish shirts, fun socks, and other clothing that the curator hopes are a good fit for their kingdom. Grooming essentials and extras can help round out your image during another month.
Some boxes even have consumables to share or enjoy alone. Premium cigars, for example, might be good alone but are one of life's finest experiences when shared with other guys to celebrate a birth or graduation. Delicious snacks and other fine foods can offer a similar upgrade to just another night in with friends or alone.
Since Swagger Magazine made the tremendous sacrifice of sampling all the wares, you can sit back, read, and put some spring back into your step.
Cigar Club
CigarClub.com's subscription box has the human touch
Whether you're a novice or aficionado, CigarClub.com is built for every palate. CigarClub.com was founded in 2016 by Jeff Zeiders, who was frustrated with the process of discovering great cigars. Both online and physical stores lacked the personalized, data-driven shopping experience that people were coming to expect with the advent of Amazon and Facebook. 
What makes CigarClub.com different is how they determine what cigars suit your needs. New customers complete a simple online quiz, checking boxes about what kinds of foods and drink they like, and their taste profile algorithm figures out the rest. Based on that data, their curators hand-select new cigars every month catered to your profile. 
They were one of the first cigar clubs not affiliated with a massive online retailer, and personalization has always been their focus. 
One of their innovative features is an online portal for members. Every box contains a QR code to information on where their cigars came from, how they were made, and the people behind them. Exclusive videos explaining the features and tasting notes accompany select cigars a month to help Members in their learning and discovery journey.
From there, Members can rate and review their cigars using the online portal. That information is captured in a database and reviewed by CigarClub.com's curators to ensure that the next batch is the best it can be. 
For CigarClub.com, building relationships with the factories is as important as personal relationships with the customer. 
In 2020 they have focused on adding new products, including their Cigar Club Customs line. They are working with factories in Nicaragua, Dominican Republic, and Miami to create proprietary cigars, overseen by the Club's staff.
Soon, they will be launching a branded single-barrel barrel whiskey, for exclusive member purchase. It's just another little something to pair with that perfect cigar.
Your Best Beard: The Beard Club
The Ultimate Growth Kit + Trimmer
The Beard Club's mission has always been about providing and delivering high-quality grooming products at the best prices. When you join the club, you join a community intent on promoting the best beards possible. The company motto, "Don't Grow Alone", means that the people in the club and the community are always there for you. The Beard Club offers customers the best products for their needs and the best beard advice that will add extra swagger to your daily grooming.

The Beard Club offers the Ultimate Growth Kit + Trimmer for $113, which comes with their most popular and effective products for beards. The kit also has a PT45 Trimmer that works with beard hair, head hair and body hair. There are 8 color-coded guided trimmers and 45 different trim lengths. The twist handle allows 5 different lengths for cutting, and the trimmer has a steel alloy blade that is extra sharp. It has a 3-hour battery life and a travel lock for safety. 
The Beard Club's Ultimate Growth Kit + Trimmer allows members to get the products they need for a luxurious beard delivered right to their door. A total of four products in this kit will add serious swagger to your beard. Beard Growth Vitamins are a combination of 20 essential minerals and vitamins with healthy ingredients. There are 60 pills per bottle. Growth Oil is a blend of healthy oils that thickens hair, strengthens roots, and eliminates itching. Growth Vitamin Spray is a special blend of oils and nutrients that hydrate beards. The spray also promotes growth and nourishment all day. Beard Shampoo is specifically made for beards while it refreshes and moisturizes.

The Ultimate Growth Kit + Trimmer from The Beard Club also comes with a travel bag to hold your swag on the go. It is a brown tweed fabric with custom leather accents and a leather zipper. There is a folding comb that is easily portable for daily needs, and a durable boar bristle brush made from Birchwood. 
The Beard Club has helped grow and groom nearly a million beards and they're just getting started. Get your swagger grooming on and carry on' with your best beard today.
Southern Scholar
Voted #1 Best Men's Sock Subscription of 2020 and #1 Best Men's Subscription Box of 2019, Southern Scholar brings you something truly unique.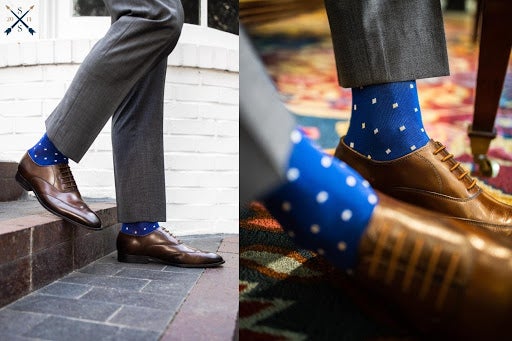 Southern Scholar is a luxury men's dress sock company focused on quality, fit, and comfort. They combine their one-of-a-kind Signature Material Blend and the 200-needle count knitting process to deliver you a dress sock unlike anything you've ever felt before. Their socks are expertly crafted to be buttery-soft while form-fitting to your foot and leg – guaranteeing that they stay up all day. It's about time that your dress socks work as hard as you do, don't you think? 
In addition to receiving a new pair of Southern Scholar's premium dress socks each month, every pair comes packed with their complimentary Style Card, outlining head-to-toe style tips for pairing your new socks.
Join their monthly sock subscription by the 21st to score their October 2020 Sock of The Month, The Hamiltons. The Hamiltons bring you a beautiful sapphire blue sock with sand and white micro-squares, perfect for any fall look! They recommend you pair these with a textured grey suit or slack, dark brown wingtips, and a white oxford dress shirt. Throw in a matching brown leather band watch and belt, a navy knit tie, and a white cotton pocket square to bring it all together. These also pair beautifully with khaki or navy-blue trousers and can be paired with tan, cognac, or light brown shoes as well.
Southern Scholar's commitment to quality goes far beyond the materials they use and the expertise of their manufacturing partner. They also guarantee that they are the best dress socks you've ever worn, or your money back. Their promise is as follows; "If you are ever dissatisfied with the quality, fit, comfort, color, pattern, style, stitching, feel, look, durability, lifetime, or any other aspect of our socks, we will refund or replace them – no questions asked.
A few cool features of Southern Scholar's sock subscription is that they allow you the opportunity to preview the upcoming sock and swap it with another pair of your choice if you please. Becoming a member of Southern Scholar also scores you access to their Members Only Shop where you can shop all of their available styles, as well as exclusive products and collections, at your special members discount. 
Guys, aren't you sick and tired of getting junky products in the mail? With thousands of monthly-subscription boxes floating around the internet, promising the moon and never delivering, something has to change; enter Monthly Knife Club!
How is Monthly Knife Club Different?
Monthly Knife Club: Take Your Manliness to the Next Level! 
To put it bluntly, Monthly Knife Club holds no punches when it comes to quality and swagger.
Monthly Knife Club products are constructed with high-end surgical steel and spring-loaded opening paradigms. When you pull your next knife out of the box, you'll see the difference in craftsmanship and quality.

On top of this, Monthly Knife Club understands hunters and individuals that need their tool to work 100% of the time. If you're tired of being outdoors only to have your knife break when you need it the most, making the switch to Monthly Knife Club makes sense.

If you're over the age of 18 and want knives delivered to your door, Swagger Magazine recommends trying Monthly Knife Club's "Starter Name Brand Plan" for $25 per month or the "ONYX Collector's plan" that offer's a knife worth $149 or greater for only $119 per month. 
Let us show you why Monthly Knife Club's has been mentioned in Sports Illustrated, GQ, Forbes and of course, Swagger Magazine!
Gainful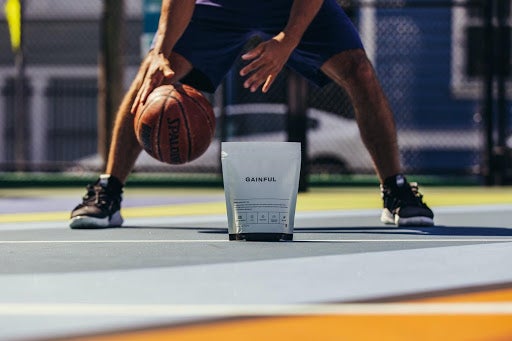 Gainful is a sports nutrition subscription that delivers Personalized Protein Powder straight to you each month. In order to customize your protein blend, Gainful guides you through a quick introductory quiz that asks about your unique physiology, dietary restrictions, fitness habits and goals. These science-backed formulas were designed along with a team of sports nutrition experts, translating years of experience working with professional athletes to ensure results for you.  So, whether you're a weightlifter, runner, yogi, swimmer, cyclist, or any other type of athlete—and whatever your dietary preferences may be—you know that the products you are using are designed with your body and performance goals in mind.  Each proprietary formula is simple and effective, with ingredients you can pronounce and no fillers, artificial colors or flavors.
Gainful makes it easy and convenient to stick to your routine—by delivering the correct amount of Personalized Protein to your door each month, with your choice of 6 Flavor Boosts so you can change it up with every shake. As your routine or goals change, you have the ability to easily pause, change frequency, or update your blend based on your goals. And for those looking for some support in building a routine, your subscription includes free 1:1 access to a Gainful Registered Dietitian for nutrition and fitness advice to support you in reaching your health and performance goals. 
Cigar Pack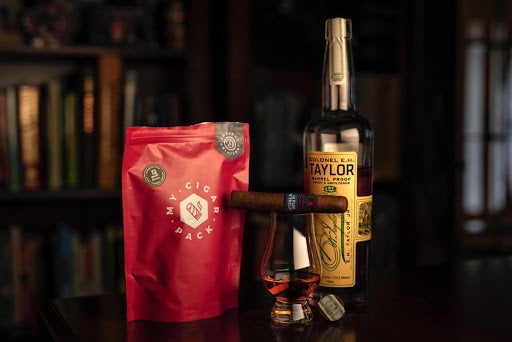 My Cigar Pack is the most unique and dynamic premium cigar subscription service in the market.
Designed to provide members with a different combination of five premium cigars each month for just $35 (shipping is always free in the U.S.), this specialized service caters different brands for users to indulge-in through a fun, practical, and informational journey.
In order to form part of the club, members engage in an effortless two-step process where the company gets to work while the subscribers sit back and enjoy. No lengthy quizzes are required to set-up an account nor any understanding of the cigar world is expected from users, as they will simply need to select their strength preferences and check out.
My Cigar Pack offers two strength options to choose from; a Mild-Medium option for those who are just getting started or simply prefer cigars that aren't too strong, and a Medium-Full option for those who enjoy a little more oomph in their smoke.  
What sets them apart is simplicity in their system, attention to detail, and the ultimate prioritization of customer service. They've created a practical structure in order to provide the best for their members, enabling them to navigate effortlessly through an advanced platform, switch subscription options smoothly, and if needed or desired, cancel the membership free of charge. 
This is the only subscription service in the cigar world that operates with the direct involvement of the brand owners and manufacturers when curating the packs. Working with the real cigar experts is the only way bring you the best experience possible.
Gentleman's Box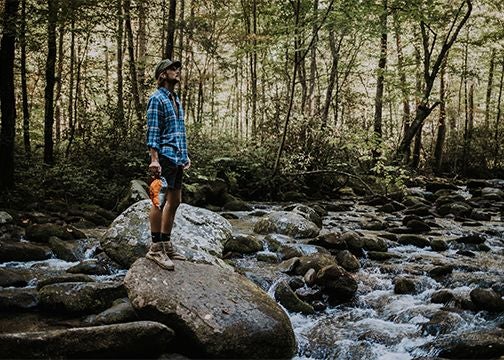 Gentleman's Box is a subscription box company based out of Detroit, MI that offers a variety of high-quality fashion and lifestyle essentials (from name brands) for the modern gentleman- all at an affordable price. Driven by a passion for all things gentlemen, The Gentleman's Box mission is to help elevate men's fashion, lifestyle, and overall quality of life in the simplest way. With the motto "Look Good, Feel Good, Be Good", Gentleman's Box values the qualities that it takes to be a gentleman of all kinds and those who want to preserve those qualities.
They've developed a subscription model that allows you to receive a fashion-focused box once every month (+ handy gentleman guides) AND/OR a lifestyle-focused box once every 3 months (quarterly). It's like Christmas every month (also great for gifting)! Stay trendy, optimize your gentleman-esque self, and discover more, with Gentleman's Box. The days of rummaging through your closet, being overwhelmed by the options from online shopping, and anxious sweating at retail stores, are over. So kick up your feet, pour that glass of whiskey, and light that cigar… Gentleman's Box will take it from here.
Discount: 20% Off Your First Order
Code: SWAGGER20
Start Date: ASAP 
End Date: Ongoing 
Jerky Snob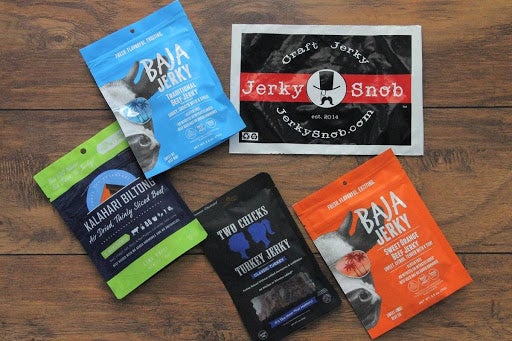 Do you enjoy the finer things in life?  Have you upgraded your jerky game yet?  Well now is your chance to take action and improve your swagger.  
Jerky Snob is a subscription-based service that sends healthy and delicious monthly shipments of great jerky.  Just like craft beer, the jerky they feature is made by independent and small batch producers.  They are continually searching for great jerky so you don't have to.  Let them do the hard work for you so you can enjoy a great variety of artisan jerky delivered to you.  
When you sign up with Jerky Snob, every month you will receive carefully selected premium jerky. Don't settle for mass produced jerky that you can buy in stores.  You, your family, or your office will look forward to getting the delivery and getting to try new flavors.  You will become a Jerky Snob too!  You will need to keep an eye on your jerky though, others will find it as addictive as you and it may disappear when you're not looking.
There are three different sizes from which to choose.  It makes a great gift because you can get it as a 1, 3, 6, or 12-month gift.
How much can you handle every month?
2 Bags $15

4 Bags $27

8 Bags $54
Use the code SWAGGER to get 10% off.
Muscle Box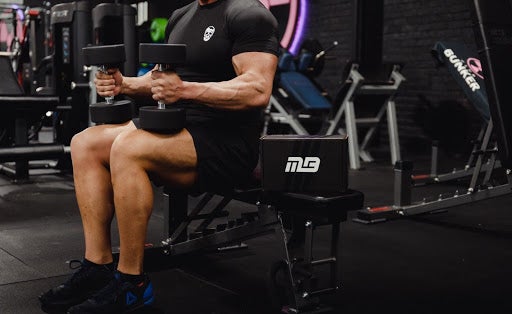 MuscleBox is the leading fitness and bodybuilding subscription box service in the world with over 1 million boxes delivered. With double the retail value in each box, this is the secret weapon you need to take your strength & fitness to new levels.
Every month we provide men and women around the world with a box full of gym gear, supplements, and motivation. Motivation to help you get to the gym and destroy your fitness goals! You'll find apparel, supplements, shakers, protein goodies and more delivered every month along with a specially curated workout to help you make gains.
Each box is tailored to people wanting to get fit, increase muscle mass, lose weight, and get cut.  Perfect for beginners, the casual gym hero or pro bodybuilder, your box of motivation is waiting. Expect to find activewear from top brands like Musclenation, HyprMV and Treign. Workout equipment, quality shakers and bottles, healthy protein snacks and more. Each month also comes with a specially curated challenge or workout to keep you moving. 
Take Control of Your Diet, your fitness and live a healthy lifestyle with the Musclebox delivered every month hassle-free. 
Ozone Socks
Ozone Socks was born in 2000. It was a year when socks, especially for men, were still relatively untouched by fashion. At the time, Ozone's founder, Laurie Mallet, had been part of the art and fashion scene in New York City since the 1970's and was owner of the iconic streetwear brand WilliWear. From the very beginning Mallet and her newfound sock company set out to bring spirit and passion to the most neglected part of the wardrobe.  
For the past 20 years Ozone has been at the forefront of footwear fashion, constantly defining the world of high quality fashion and novelty socks. Through countless collaborations with artists, designers, and museums, and fashion houses, Ozone has remained rooted and inspired by all forms or art from around the world. The sock artists at Ozone continuously set the standard for 'the art of socks' and work endlessly to find new innovations that redefine what a sock can be.
Ozone Socks are made with an emphasis on design and quality and are knit in specialty mills in Colombia, France and Japan. These socks are made to keep their fit and last a lifetime. Made of high cotton content and knit, never printed, Ozone socks feel amazing to the touch and even better to wear. They're the secret weapon of every wardrobe and truly wearable pieces of art!
Ozone offers a Sock of the Month Club that gets you a new and exciting pair of socks delivered right to your mailbox every month! With memberships for 6 or 12 months this is a perfect gift for yourself or someone close to you. Plus just for signing up now you'll get an extra pair for free! Soon you too will be obsessed with 'the art of socks'.    
The Paleo By Maileo Box
Why You Need the Paleo by Maileo Subscription Box in Your Life 
Are you tired of searching the web for the best paleo snacks, dinners and hygiene products? What if you could get a monthly box of paleo goodies delivered right to your door?

When you sign up for Paleo by Maileo, you'll get a monthly curated box of 7-9 paleo products. Your box might include sweets, snacks, jerky, tea, protein powders, ingredients, hygiene products and extra Paleo by Maileo swag. These products have been tried and tested by our paleo experts to ensure that they're nutritious, filling and suitable for the paleo lifestyle. Forget the cheap gas station jerky and start broadening your horizons with these delicious paleo goodies.
Is Everything Paleo-Friendly? 
Yup! Everything in your box will be 100% paleo, grain-free, dairy-free and made from natural ingredients. This means no artificial chemicals, preservatives or hormones. You're only getting pure, raw ingredients, just like your ancestors intended.
How Do I Sign Up?
Signing up is easy. Simply choose a subscription, fill out your personal information and we'll have your box of paleo swag shipped right to your doorstep in no time. When you check out, use the code SWAGGER to save $5 off your first one-month auto-renewal box.

Whether you're a paleo expert or you're jumping in for the first time, it's never been easier to tackle the paleo diet. Stop eating foods loaded with sugar, hormones and preservatives and switch to the all-natural lifestyle that kept our ancestors alive for generations. Eat with swagger with a Paleo by Maileo subscription.