Believe it or not, the discerning sweet tooth has a home in Kansas.
Cocoa Dolce
has gained a far and wide reputation for creating handmade boutique chocolates, pastries, and macarons that delight the senses. "Dolce" – the Italian word for soft, smooth and sweet – perfectly exemplifies their hand-crafted artisanal creations.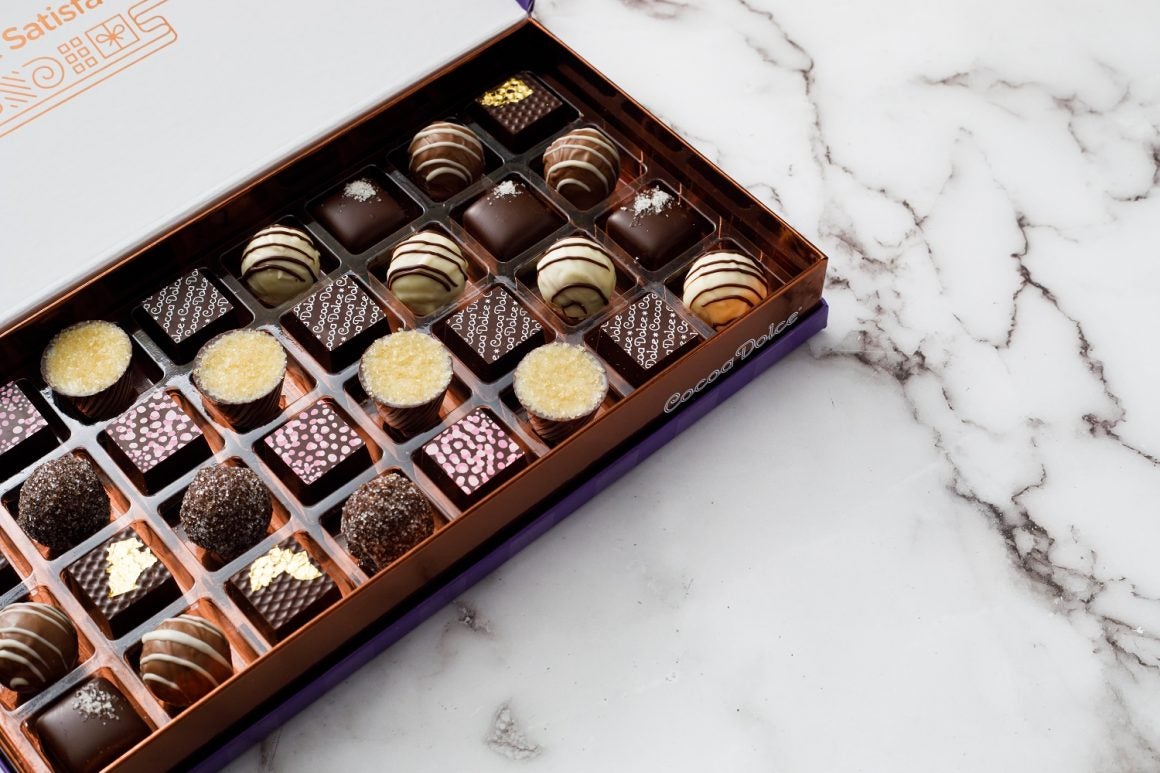 Founded in Wichita, Kansas in 2005, where it remains headquartered, the brand has three brick-and-mortar locations. Due to wild demand outside of the state, Cocoa Dolce went all Willy Wonka, and built a state-of-the-art chocolate factory in 2019. It is from there that a vast and eclectic number of luscious treats can be sent from a simple online order.
Callebaut Belgian Chocolate serves as the base for most of their creations. They've chosen this because of the premium cocoa's versatility, affording the opportunity to be more playful, creative and fun with flavors. In addition, there's extra heart in the soul of each bite, knowing that the cocoa is fairly-sourced, using environmentally-friendly farming methods. All of which result in economic empowerment for the growers.
Plus, this isn't your ordinary "cookie-cutter" chocolate-maker, like so many other manufacturers rolling out conveyor belt after conveyor belt of product, dizzy with automation. No – Cocoa Dolce's staff will be the first to tell you that "great chocolate is a combination of high-quality ingredients and time; there are no shortcuts."
Truly, everything produced out of the Cocoa Dolce factory is guaranteed to be made with high-quality ingredients, and most of all, created with dedication by masters of their craft.
Everything's meticulously hand-made in small batches (with each batch taking eight hours to complete). If that wasn't enough, they're dedicated to the idea that no preservatives should be in their food, a commitment that means each and every bite is fresh.
All of this has been their hallmark since the very beginning.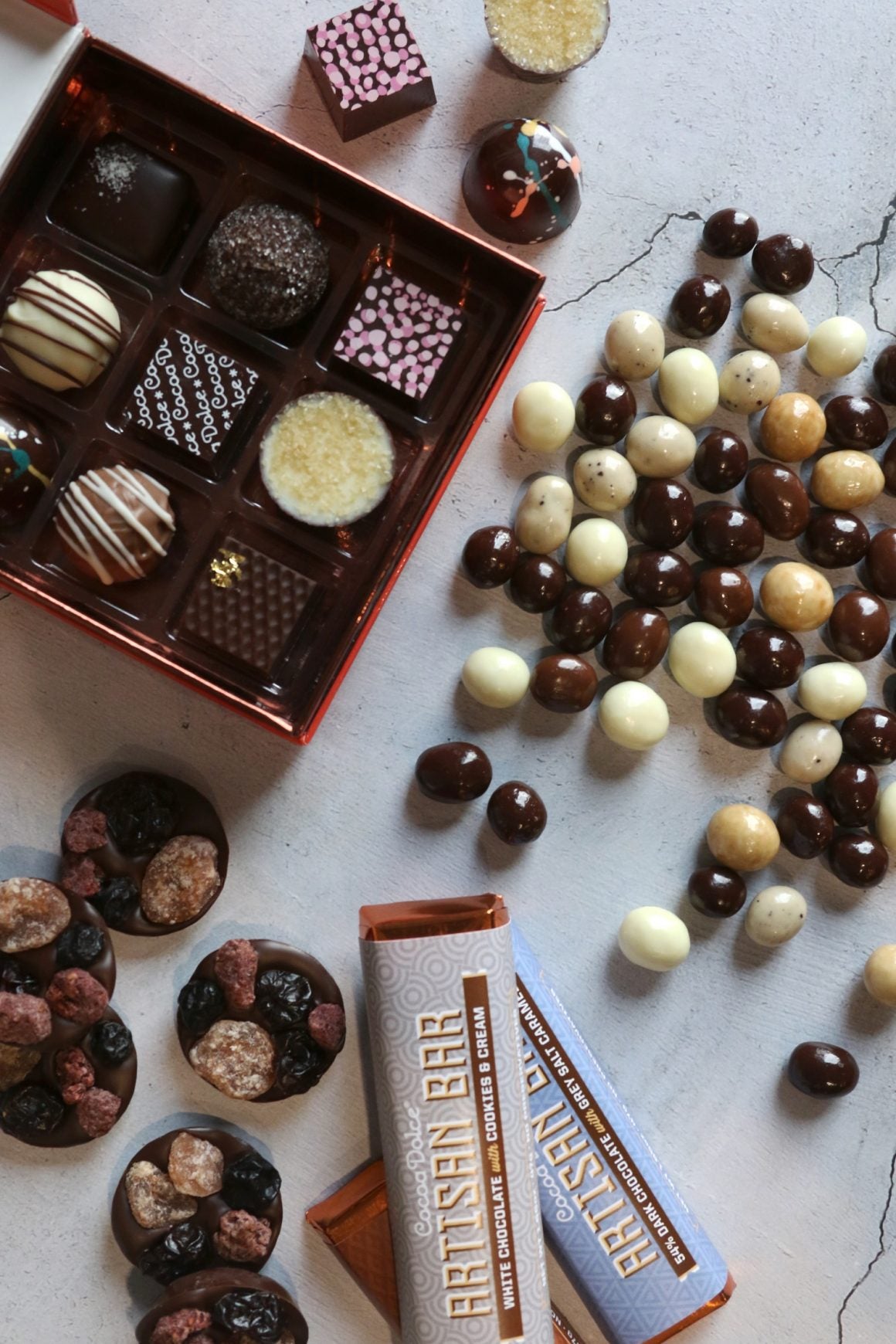 When they say their treats have that "home-made feeling", they mean it: the Voegeli family owns Cocoa Dolce, wholly keeping with chocolate-making traditions that keep 'em coming back. This November, Cocoa Dolce will be celebrating their sweet 16.
The creators behind the chocolate are certified chocolatiers (betcha didn't know that was a "thing"!) and trained pastry chefs, all of who joined the team to tap their decades-long ingenuity, experimentation, and passion for professionally-made confections.
For the chocolate bar lover, there's a world out there to nibble on: Solid milk chocolate, 70% bittersweet, 54% bittersweet, milk chocolate almond bar, a 54% Dark Chocolate with Grey Salt Caramel Bar, and so much more.
Then again, you could be a variety-seeker, someone who'd like to build a custom box. Choose from a vast array of flavors: crème brulee, key lime, salted caramel, red wine sangria, chocolate caramel, mocha, mint, and many more. (It's like Forrest Gump on steroids)
Bits and Bites, moreover, are a collection of tiny friends that fit in your hand, each meant to tickle the taste buds. Taste their dark covered chocolate almonds, chocolate peanut butter toffee, berry bites, chocolate covered pretzels, espresso mix, Dark Chocolate Sea Salt Caramel Popcorn… We'll stop there, before the cravings overtake you.
Amazingly, they went ever farther than your run-of-the-mill chocolate factory. They also have pastries: chocolate brownies, butterscotch scones, chocolate chip and red velvet cookies, and flavorful crunchy macarons.
This Valentine's Day is the perfect time to try Cocoa Dolce's offerings. Give her the chocolates that will melt in her mouth, on the day you're trying to melt her heart.
Woo your partner with their signature Valentine's Collection that will bring excitement to how ever you decide to celebrate the day. Whether it's a piece of their signature chocolate, a sucker, marshmallow yummies or macarons, there's plenty to choose from.
That's right – the way to your lover's heart, is through chocolate made in the Heartland.
Their Valentine Marshmallows are a two pack of fresh Tahitian vanilla bean marshmallows, double-dipped in premium Belgian chocolate, and decorated special for this holiday of love. You can also buy special-label chocolate bars for the occasion. And you can literally eat your heart out with their premium Belgian heart-shaped chocolate suckers. They come in varieties as premium bittersweet, milk or white chocolate (tough to choose, really).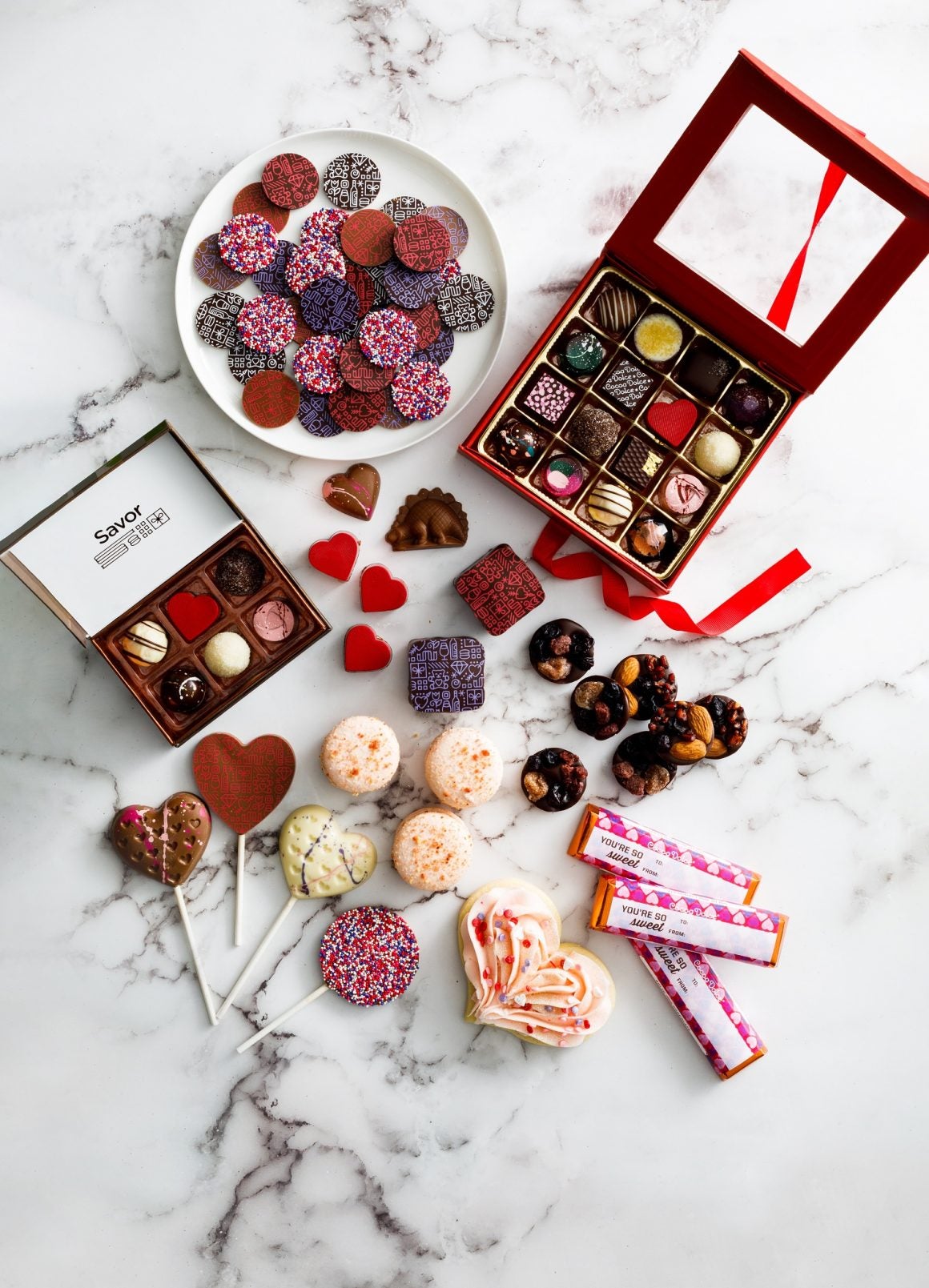 Or you can add a little Love Stack, a package of two chocolate chip cookies, and two red velvet cookies, that can make the perfect Instagram photo: you and your partner can put one in each other's mouth, and share the moment with the digital world in perpetuity.
If you make it out to Kansas, and you desire some ready-made delectables, Cocoa Dolce's Sweet Lounge is a place of indulgent food and drink – be it for a respite from life, or to spend special time with a special someone. The great part about the Sweet Lounge is that you can kick off your day with a hot beverage and a fresh-made pastry, come back later for wine or craft-beer to catch up with a friend, or treat your date to an after-dinner gelato.
All the while, you can watch the masters bring chocolate to life, with a view of their new production kitchen. From concept to creation, each morsel – be it confection, chocolate or pastry – makes its way through this facility.
As ever before, Cocoa Dolce continues to innovate, and continues to inspire, as a world-class chocolate maker.