His striking, awe-inspiring stage presence and energetic performances make DJ Xclusive City a rare breed of DJ in the US.
People talk a lot about artists of the world who put in their blood and sweat to serve the best form of entertainment to their audiences. This artists list generally includes actors, performers, musicians, singers, etc. But how many of the times do we add a DJ as an artist in the list? Well, DJing is the space which has seen a surge in the recent past and more and more youngsters are stepping foot in the same to impress the crowd with their own distinctive style for making their name count in the elaborate lists of artists and entertainers. One such DJ who has proven his caliber as an entertainer through his vivacious energy on several national stages and venues is DJ Xclusive City. Coming from a musical background and born in Providence, RI, Xclusive's inclination towards music as a child was natural as his father and uncles were also entertainers and a great performers of their time, whose Haitian based band was a force in the 1990s. This band gained enough momentum to be acknowledged by other top Haitian bands like T-Vice, Carimi, Zin and Alan Cave and many other artists in the HMI as well.
As Xclusive City grew up, he also turned into an entertainer, gradually making a name in the DJing world by working with some of the biggest music artists in the industry including 50 Cent, Ludacris, Nas, Cardi B, Megan Thee Stallion, DaBaby, Pop Smoke, Tory Lanez, Plies, Nas, Wale, Maxwell, Biggg Slim, Dope Truth, Manny Solo, and many others. His high-spirited performances, constant interaction with the crowd and creating a positive and fun atmosphere is what sets DJ Xclusive City apart giving him the chance to work with these prominent names of the industry. Along with allowing him to perform at some of the biggest and renowned stages or venues in the country. He is also popularly known as The Vibe King, by attracting the crowds while wearing his signature "Beloved" apparel during each performance.

 So far, DJ Xclusive City has had the opportunity to serve as the official DJ of hundreds of major concerts. He has been a part of a nationwide tour, kicking off the first two shows of iHeartRadio's Orlando Hip-Hop and R&B station 104.5 The Beat's annual "Beat Fest" back in 2019. Other notable events include his appearances on MTV's Wild n Out, NFL 2020 Pro Bowl, Hello Newmans on Overtime, Diddy's Revolt TV in LA, Miami Revolt Music Conference and VH1's Master of the Mix. He has been the featured DJ for many events sponsored by national brands like Hennessy, McDonald's, Sprite, Uber Eats, JBL, Bose, Curls, Rane, Pepsi, Hpnotiq, Diesel, Culture Centric, Serato, Puma Shoes, Jimmy Jazz, and Pull-in. He makes his presence felt even at charity events every year by hosting or performing in the same for helping and fighting for causes.
DJ Xclusive City, quick-forward to the present, is one of the city's top DJs. He gained a stage name in the clubbing world and became a star. Shortly after joining 104.5 The Beat (WTKS) and iHeartRadio, with his very own show, not just as a DJ but as a Radio Personality. When he isn't traveling, you can find Xclusive City performing regularly in Orlando area nightclubs. His most recent residency at Mango's Tropical Cafe, recognized as one of the Top 100 nightlife clubs in the Country, as well as The Beacham, Ember, Vyce Lounge, EVE, DoveCote, Celine Orlando, Rum Jungle, M Lounge, Eden Lounge, LAVA Lounge and the list keeps growing.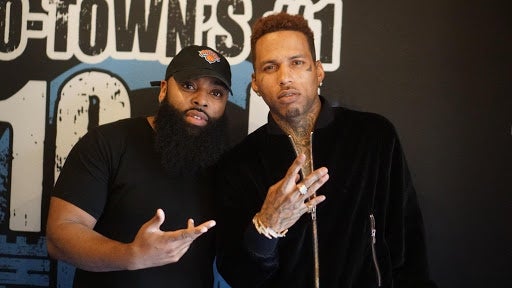 There are a lot of things that DJ Xclusive City still wishes to explore in life and grow as a DJing artist. Asking him his top goal and without hesitation, he says it is to continue to follow his dream and his passion and build his legacy as one the most influential DJs in the world as we know it. The current trying times caused by the pandemic are acting both a blessing and a curse for him. DJ Xclusive City says the curse is not getting to perform on stage, although, he has done a few live broadcasts at his place to stay fresh which has helped him hone many other skills to use on and off a stage. He attributes the blessing to him being able to focus more time and energy behind the scenes on networking and building his unique DJ brand. This free time during a pandemic is making this entertainer and DJ prepare himself more for all his future projects and shows.
Follow this DJing sensation on Instagram: @djxclusivecity, Twitter: @djxclusivecity and Facebook: DJ Xclusive City. For more information visit www.djxclusivecity.com.