The team at Swagger had the pleasure of speaking to Canadian Van Helsing star, Aleks Paunovic about his upcoming projects that range from acting, to music, to an anti-bullying campaign – all which he is proud to be part of.
Aleks Paunovic, who has acted alongside the likes of Anthony Hopkins has earned credits from stuntman to actor and musician. The Canadian Van Helsing star can be found in the fifth and final season returning early next year, not to mention, a line-up of projects that viewers will want to be sure to check out. Read along as the Swagger Team chats to Aleks about his journey so far.
Hi Aleks, it's charming to meet you. Could you please introduce yourselves to our readers?
Well, it's lovely meeting you also, and yes, I can!  My name is Aleks Paunovic, and I'm looking forward to chatting it up with you! You can catch me in the upcoming new season of Snowpiercer premiering January 25th on TNT, as well as the fifth and final season of Van Helsing returning early next year.
You certainly have been busy with three projects, all due for release this year. Can you tell us about your latest endeavours?
Yes! There are a few I'm really excited about!

Snowpiercer- I've been really lucky to be a part of such a stellar show. Beautifully written, incredible character development, mind blowing special effects, insanely talented cast, and I am quite fortunate to be in it. The original movie was a favorite of mine, and to see what Graeme Mason and the whole team have done to make this just as compelling and "edge of your seat" viewing with the same heart as the original.

CHAINED- I play a character named Jim who is found by a 14-year old boy chained up in a warehouse with a dead man just out of his reach. Did he do it? It's the quest through the film and also how toxic masculinity can be taken too far.

Volition- What I love about this movie is all the long- time friends I worked with on this project. The chemistry was next level. There's nothing like working with people that you love. When you have a chance to work with talented friends on a movie that is such a ride… it makes shooting it that much better. Tony Dean Smith who directed along with his brother Ryan wrote a film that is seriously next level. It's one of those films you get so much out of with the 4th or 5th viewing. So many twists and turns. Trust me! It's quite a ride!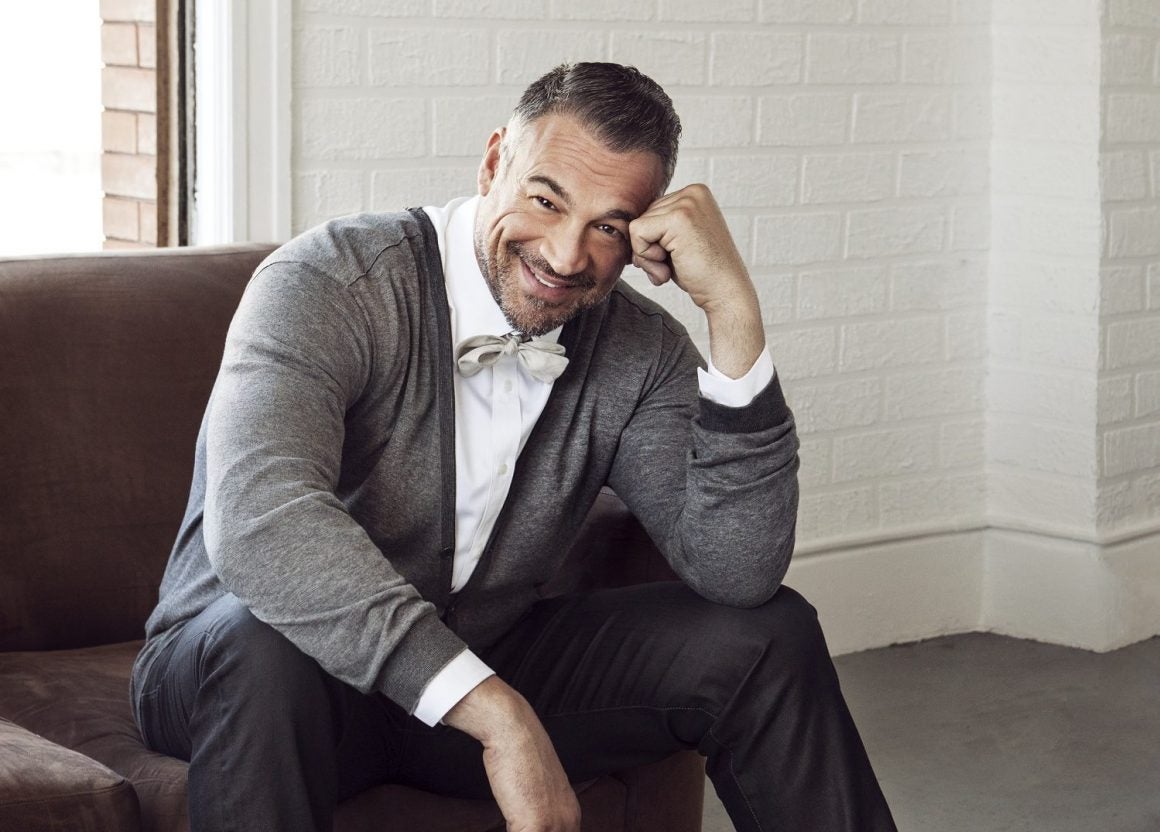 You have a long list of credits moving from stunt man to actor. Which project has been your favourite to work on, and why?
I think Van Helsing… It's been 5 years of playing a character that I so, so love! And the team we work with–everyone.  Stunts, actors, producers, writers… we became a family, and I am so grateful that the fans let us hang out and create together for half a decade. Wow! That just sunk in. A. Half. Decade. So amazing!
You worked with an impressive list of veteran actors and actresses. Who did you learn the most from, and what did you learn?
I would have to say Anthony Hopkins. We struck up a friendship on BLACKWAY produced by a good friend of mine, Rick Dougdale. We talked boxing and life and he was already THE number 1 actor on my list – My fav! So, I was losing my mind just talking to him. As we shared stories, I was asking him what little gems he could give me of his that take his craft to the next level.  What's the secret? He said, you'll never know the secret… I was stunned. He then said, "Because there is no secret.. it's timing.  It's hard work. It's what we did right now in the scene. That's it. Once you stop thinking there's a secret and you trust your work and yourself the joy and work will come."  That was one of the best pieces of advice I've ever gotten.
Tell us about your native Winnipeg. What was it like growing up in the prairies?
OH man! I LOVE my hometown! Winnipeg made me. The creativity and friendship I were blessed with growing up shaped me. All of my friends and mentors…The thing that's amazing about Winnipeg is the winter. I know, I know, what am I, crazy?? lol. But it was the winters that fueled the creativity so much because no one wanted to go outside. So, we stayed in and created – my boys from my hometown were a blessing!
Why did your Croatian mother and Serbian father end up immigrating to Canada?
It was the love of a better life. To start over. My parents met when they were very young. Early 20s. They had so much discovery in them and thought Canada was a good place. I'm glad they chose it.
You are very well rounded artistically and athletically, so we are not surprised to hear you also have musical abilities. What was the name of the rock band you played in as a youth, and what is your instrument of choice?
My rock/metal band was called SPECULA BLACK! OOOOYEAH!!! Was such a blast! I played the bass guitar! Some really amazing times playing all over Canada!   What's even more exciting is that we will be releasing our old demo recordings from the 90's on SPOTIFY Nov 26th. So, if you like Metal come follow us on Spotify and give us a listen!
How is your studio Wonderlight in your hometown coming along due to the COVID pandemic? How do you see this project as giving back to your local community?
I'm really excited to work with some amazing partners from LA:  Bill Sarine and Eric Mark, who are relentless and some of the most ethical and collaborative people you would want to work with. It's a slow climb.   If it was easy everyone would be doing it, but I'm so all in.  Winnipeg is known for its talent and skilled crew. I have a lot of faith in this being something beautiful.
Dubbed the king of the sci-fi space and former champion boxer, you are no stranger to action-packed roles. With those roles requires the ability to remain in shape, what are your secrets, Aleks?
HA! King of Sci-fi! please do me a favor and throw out a shout out to my buddy Tahmoh Penikett (Battlestar Galactica & Dollhouse) – he would get a kick out of that! I love action packed roles. There's nothing more amazing than not only getting your mind working but your body at the same time! And to do that, I have to stay in pretty good shape and Tahmoh Penikett is my boxing buddy! So we keep each other on point. As long as he doesn't kick me. I like boxing, he wants to Mauy Thai me in the head. lol
You're 6'5″, in impeccable shape, and very gifted. What's it like having the hearts of so many

people through your work?
That's very generous of you to say. I'm always blown away at people recognizing me or loving my work. I think it comes down to me actually LOVING what I do.  The people I meet, the places I get to see… I'm just very grateful and always will be.
You are involved in the Impact Anti-Bullying Campaign. Does this topic hit home for you? Tell us about it and what you would like to see in the future concerning eradicating this harmful tactic, which has no place in a peaceful society.
I'm very fortunate to be working with Ron D'Errico of IMPACT SECURITY and his Anti-Bullying campaign. It hits home in so many ways. I think we all have done something to make someone not feel good, and we have all felt bad by others trying to make us smaller. If you magnify that, it usually comes from hurt, fear and pain. I think really educating the bully, showing love and support and mentorship is something that can steer a kid the other way. And we should keep talking openly about our feelings and keep the conversation going. The more we talk about it there will be more supporters and less victims. Everyone should be vibrating at their highest levels.