ZITA VASS: FASHION, FILM AND FAMOUS FRIENDS
Zita Vass, actress and current campaign model for Honey Birdette, is building a firm foundation for entrepreneurial success. With background in tv shows such as Californication, Two and a Half Men and Big Time Rush, as well as modeling for Guess, Honey Birdette and various other high-fashion brands, Zita has learned to navigate the entertainment industry. She boldly expresses herself in self-deemed "Bombshell Glam" fashion, oozing an appeal of class, sophistication and allure. With her background in the entertainment industry, Vass spearheaded and founded her own media advertising company, Like a Voss Media, in 2019. As a triple threat – model, actress and entrepreneur, Zita is taking the world by storm, leaving a trail of glamor as well as a message of empowerment to all women she reaches.
Fashion is a huge passion for Miss Vass. She is inspired by brands, some of which she has worked for, such as Guess and Honey Birdette. She enjoys the bold, daring and sexy as she goes about her life. She believes that "red lipstick makes you a bad b*tch," and she can comfortably stroll down the block in just her lingerie and a coat. Powerful. How she lives her life is how she wants to encourage others to live, as well. She believes intelligence, sexiness and success are possible for any and every woman who wants it.
Successful in acquiring acting roles throughout the years, Zita turns heads as a strong, tall Hungarian beauty. She captured the attention of her co-stars as well as that of some famous friends. This past year, Zita attended the amFAR Gala during the 74th Annual Cannes Film Festival in France. She attended with none other than Julian Lennon, John Lennon's son. Making a name for herself in fashion and film while confidently pursuing her dreams, it's no wonder she is making high-profile connections.
Zita's Like A Voss Media company has a personal component as a lot of energy and hard work went into building it. Her advertising company has found a lot of success as she has collaborated with brands leading to her company having 11 billboards in New York's Time Square as well as a couple on Sunset Boulevard in West Hollywood. Zita Vass is a smart, talented business woman who owns her strength and feminity.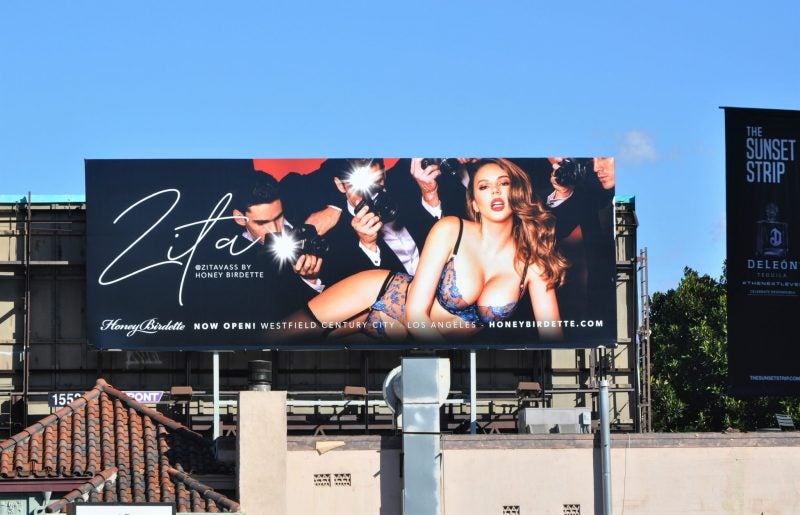 Constantly working on the next big thing, Zita Vass is a boss on screen and in business. Check out her most social media for more!