Picking up a gift for your favorite couple can be an exciting yet confusing task. Be it an engagement party or a housewarming ceremony, you can plan to purchase the right gift that will commemorate the day as well as be beneficial to both of them.
Getting the perfect gift is about making sure you pick up something that complements your lifestyle and personality. Buying one gift for two people may sound simple, but it can be a daunting task when it comes to choices.
If you have been looking for unique gifts for couples, this article will help you choose a brilliant gift for your favorite duo. Whether they are outdoor enthusiasts or food lovers, here is a list of seven gifts you may want to surprise a lovely couple with. This list is curated for both reasonable prices and celebratory occasions.
1. Delicious Brownie Box
Edible gifts are sometimes a surprise for food lovers. While an occasion like an anniversary or Valentine's Day calls for an extravaganza, you can win over the day with a delicious brownie box.
If your favorite duo has an affinity for sweet-tasting food, there is always a reason to pick fresh cookies or brownies from the bakery. Whether chocolate truffle walnut or butter pecan, some delectable brownies can set the mood right for a joyous celebration.
2. Airbnb Gift Vouchers
This is one of the most adorable gift ideas that never runs out of trends. If your favorite couple has been caught up with busy schedules and has not taken a break for a while, this is the best way to surprise them. Treat them to a luxurious trip.
While long journeys to distant locations may sound dreamy, you can pick up an off-beat local area. Airbnb will help you find less-known unique places with the best romantic vibes. Whether a rustic house with an antique aesthetic in the countryside or a beach house vacation rental, Airbnb luxe has everything.
This gift will help your favorite duo make happy memories and relish them for the rest of their lives. It is a highly recommended gift for outdoor enthusiasts and fun-loving couples.
3. Ice Cream Maker
While gifting kitchen equipment has been a trend, an ice cream maker comes with a meaningful association.
Does your favorite couple have fun participating in indoor activities together? Making quartz of delicious ice cream or frozen yogurt is a therapeutic experience. This activity will help them build a stronger bond of doing things together and enjoying the process.
4. Custom Portrait
A Custom Portrait is a perfect couple gift if the duo is moving to a new house or celebrating an anniversary. You can treat them with a customized portrait of their most memorable picture.
The portrait will continue to remind them of the best times spent together. Whether in the living room or the bedroom, people love to have a personalized touch of home decor. A custom portrait will be a true reflection of sweet memoirs. It is a simple and thoughtful gift for couples of all ages. You can also give this portrait to your all-time favorite couple, your mom and dad. It can be one of the best Christmas gifts for parents to be given on the upcoming holiday.
You can customize the picture with watercolor digital trends and add a trendy wooden frame. This unique decorative piece is both elegant and vogue.
5. Book a Helicopter Buzz for Two
Treat your favorite couple with one of the most thrilling and exciting gifts they could ever ask for. A helicopter ride is a lifetime experience to soar through heights and enjoy a magnificent aerial view.
This gift will be the most unique if the couple is an outdoor enthusiast or travel freak. It will be an unparalleled helicopter experience to look at the beauty of earth from a fresh perspective while they enjoy the thrilling experience of holding each other's hands. It is one of the most exciting ways of discovering new destinations.
6. Dinner and Movie Gift Card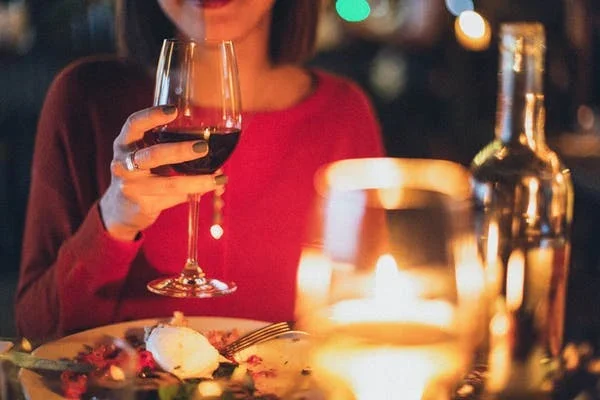 Give your favorite couple a reason to celebrate a perfect date night. This is one of the most romantic sets that never goes out of trend. You need to book a place for dinner that goes well with their idea of a perfect date.
Knowing them a little better can help you plan a perfect surprise. May it be a weekend after long days of work or a date commemorating the first time they met, you can book a movie and dinner night for the two. This is an adorable gesture that will make them feel cared for.
7. Luggage Set
If your favorite duo is fond of globe-trotting, surprise them with a thoughtful gesture that will be very helpful in their upcoming trips.
This perfect gift is thoughtful and practical with maximum utility assurance, whether an exciting road trip or a summer vacation to a distant land. You can gift them a comfy luggage set that can be carried smoothly.
The purpose should be prioritized, whether from a luxurious brand collection or a durable local set. Make sure you pick trendy colors that will complement the duo's personality.
Final Words
Thus, the above ideas comprise our list of the 7 interesting gifts for your favorite duo. We hope our list proves to help you make a final decision in choosing the same and that your gift helps them to create unforgettable memories with it.
Author Bio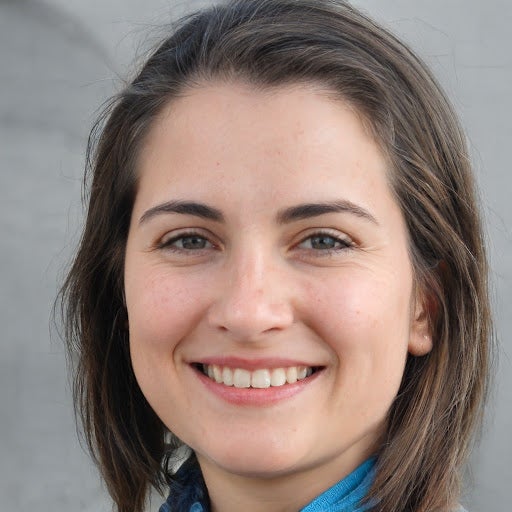 Mary Roe is the Partnership Manager at Activity SuperStore. Mary is keen on helping professionals reach their objectives and drive results for their companies through tactical resources, networking, and events. Mary is a fitness freak and is passionate about outdoor experiences and loves to share her knowledge via her articles.