This year you have already survived quarantine with your family and tough conversations with your kids about racism and rioting. 2020 has not been short on surprises, hometime, heartbreak, and frustration. For Father's Day this year at Swagger Magazine, we have compiled a list of goods for all the hardworking Fathers out there. Self-care and routine are crucial at all times, but especially now. At Swagger, we are here to provide updates to your Father's Day and daily routine to improve the quality of your Dad life. Here at Swagger Magazine, where we have had a few new family additions ourselves this year making Father's day all the more special. As the years tick quickly away, when all the diapers have been changed, games of catch have been played, and school is finished, we realize that we also grew as much as our children did. So matter where you are in your Dad journey, take some time this year to slow down, celebrate what you have achieved so far, and give yourself a pat on the back for continuing to show up every day. Swagger Magazine is going to take you through our Father's Day breakdown of the best swag to keep you on top of your Dad game.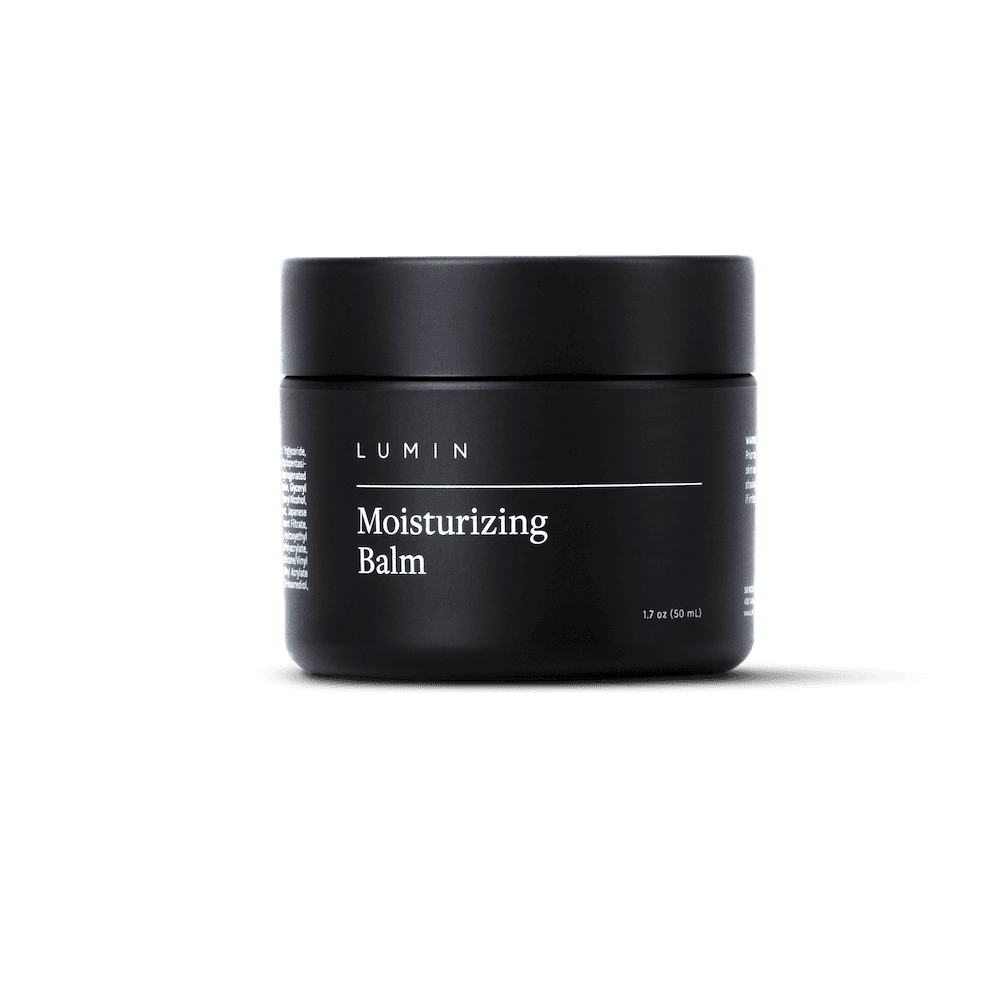 Wake up.
Possibly with some help from your kids. Once you're ready to get out of bed, head to your bathroom to wash your face to get rid of the morning grog. In addition to refreshing, cold water, we recommend you try Lumin's No-Nonsense Charcoal Cleanser to enhance your fresh Fatherly glow. The No-Nonsense cleanser cleans pores and smooths skin for an effortlessly fresh look while naturally balancing out your pH and removing built-up grime. Start your day looking and feeling your best. Kids can be unusually blunt, even downright cruel in pointing out our dark circles or wrinkles. Lumin Skincare has plenty of products just for men to create a lasting, effective skincare routine. For the full write up in our Covet section on Lumin Men's Skincare Product's and ordering information, click here.
Buy Now

Time to get dressed.
Your new favourite Dad tee is planet-friendly. Goodwear's Stripe Hemp Tee is Made in the USA using an eco-friendly blend of Hemp & organic cotton, making it as soft as it is durable. When we write soft, we mean cloud-like softness thanks to the organic cotton. On the other end of the blend, Hemp is the most eco-friendly and durable fabric available in the clothing industry today. The Stripe Hemp Tee is built to last you for Father's Days to come. The Stripe Hemp Tee rocks
Goodwear's Modern Fit – structured & stylish. It is cut & sewn to perfection with fitted sleeves that will rest snugger on your arms and shoulders, but still loose on your body. The fabric weight of 6.2 OSY is a game-changer and illustrates the quality craftsmanship that went into building this tee. Goodwear's signature is their heavyweight tees, which is a fan-favourite among hypebeasts in fashion-forward regions like Japan, Hong Kong, and the United Kingdom. The simple navy stripes across the tee's landscape are yarn-dyed for a vintage, washed-out vibe. The garment is washed, so you will experience no further shrinkage, de-shape, or colour fade when you wash and dry the Stripe Hemp Tee. Pairing the Stripe Hemp Tee with any fit is easy because of its simple, basic design. It matches well with any casual outfit of your liking. Wear it around the house or out with your Dad friends. This American Classic will hold its style wherever you decide to sport it and is our pick for Father's Day. Visit Goodwear's Father's Day Sale selection here.
Buy Now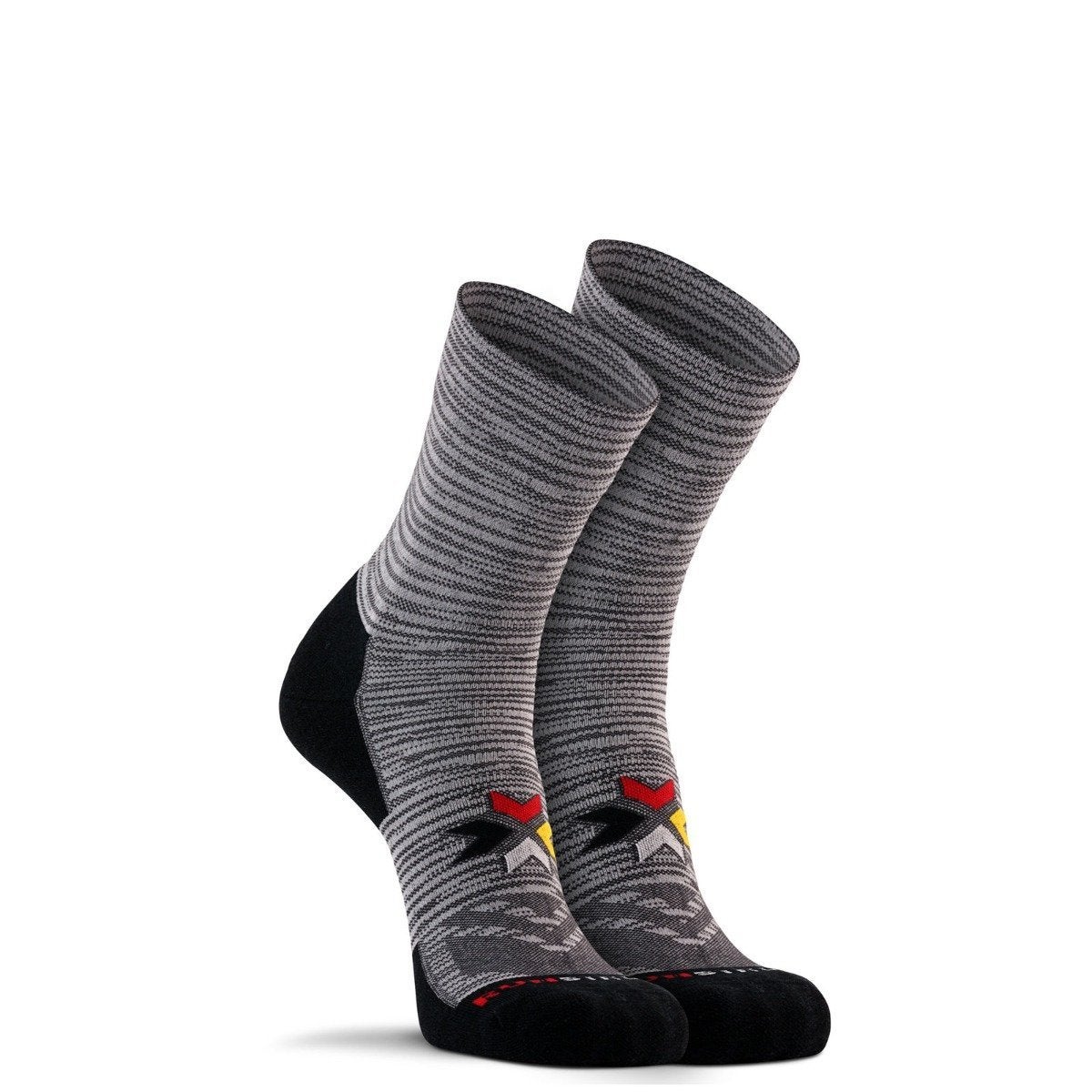 Next. Socks.
We are happy to include Fox River socks in this Father's Day roundup. People are putting a lot of thought into where their money is going, for example, questioning what values the company upholds. Fox River has partnered with the Running Strong Foundation supporting health, inspiration, culture and identity in Native American Youth. Our favourite sock featured in Fox River's new Run Strong collection is the Mesa Lightweight Crew. These socks are stylish enough to wear casually, but they are built for a long mind-clearing Father's Day run or Family hike. For every pair of socks purchased, Fox River will give $1 to the Running Strong foundation and donate new socks to the people of the Pine Ridge Indian Reservation. Another stylish collection from Fox River is the Lost Mountain Crew sock. These lightweight Marino wool socks provide long-lasting support for all-day wear. Click the following link to check out Fox River's website and keep an eye out for a follow-up feature on the company's partnership with the Running Strong for American Indian Youth supporting the Pine Ridge Indian Reservation.
Buy Now
Careful Watch Selection.
We have two beautiful timepieces to share with you this Father's Day. Choose wisely or choose both, these are perfect for passing down to your kids.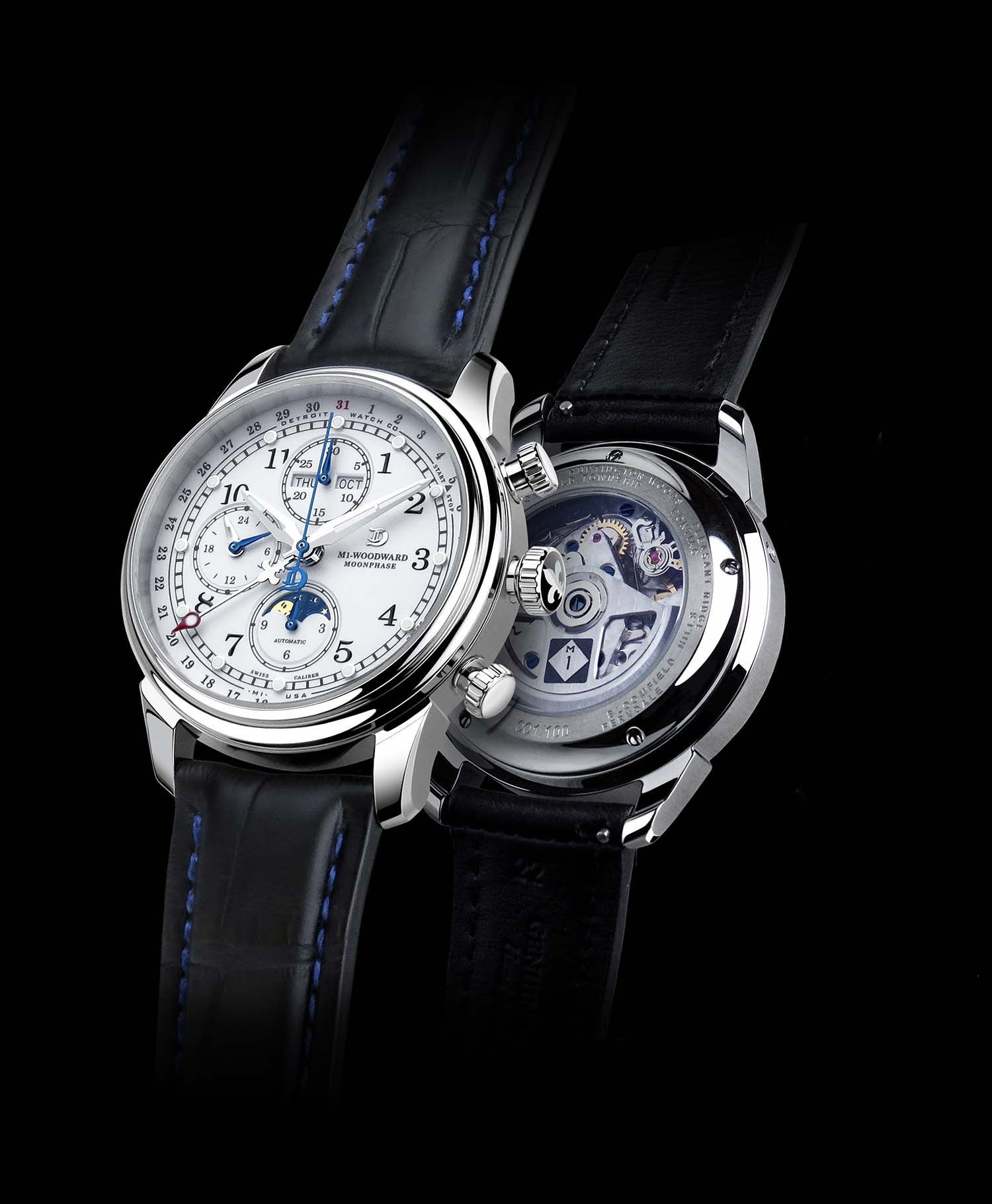 Following a successful launch in 2013, the Detroit Watch Company is releasing the latest addition to its collection with the introduction of the M1 Woodward moon phase automatic Timepiece in 42mm size.
M1-Woodward Avenue is a highway notably referred to as Detroit's Main Street. Woodward Avenue is one of five principal streets in Detroit devised by Augustus B. Woodward as part of a street plan intended to make Detroit the Paris of the West, by emulating its broad avenues. Woodward Avenue was the first mile of concrete roadway in the entire country. Woodward Avenue is synonymous with cruising. The Detroit Watch Company celebrates Detroit's M1-
Woodward Avenue history with the introduction of the M1-Woodward® Chronograph series of exclusive automatic timepieces. The M1-Woodward® Moon phase Timepiece as exclusively designed by the Detroit Watch Company. Polished with brushed accents 42mm case. Automatic self-winding 7751 movement. Polished and blued hands. Hour and minute with Superluminova. Crown with black and white Detroit Fleur-de-Lys. Leather band with deployant clasp. The Fleur- de-Lys continues to be a mark of distinction for the Detroit Watch Company collection, symbolic to its creators Patrick and Amy Ayoub, together with the region's founding heritage. See picture of the Detroit Watch Company's gorgeous piece below and order yours from their website. Every Father needs a great watch.
Buy Now
Built to weather any storm, the Shinola Detroit Harbour Monster is a diver watch. With its glossy cardinal enamel dial coloured after the red lighthouses of Lake Michigan, this watch too will be a long-serving guide. Other handsome features on the Shinola Detroit Harbour Monster include a semi-matte midnight blue bezel and is powered by SW200-1 Swiss automatic movement featuring 26 jewels (to reduce friction and maintain accuracy) and a 38-hour power reserve. The bezel is unidirectional to help you keep track of elapsed time underwater. This high-grade 316L stainless steel timepiece is impeccably engineered to withstand extreme pressure, resist corrosion, and has a depth rating of 1,000 feet. The stainless steel casing also acts as an anti- magnetic shield, protecting the movement from magnetic field disruption. Sapphire crystal is favoured among watch collectors for its hard, scratch-resistant properties. In the case of the Harbour Monster, the Sapphire crystal also provides an anti-reflective coating to ensure maximum visibility underwater. Other features of the lacquered dial are the Shinola name and logo, the unique diver down marker used as the 12'oclock marker, and the inclusion of a calendar aperture. The Shinola Monster has a stainless steel three-link bracelet that adds a refined style to have this watch wrist ready.
The micro-adjustable clasp allows easy lengthening to ensure the perfect fit underwater and on land. Your Shinola Detroit Harbour Master arrives packaged to you in what can only be described as a Diver's treasure chest. You can purchase the Shinola Detroit Harbour Monster Timepiece directly from the Shinola Detroit website. You don't have to dive deep to know this is an excellent selection for your collection.
Buy Now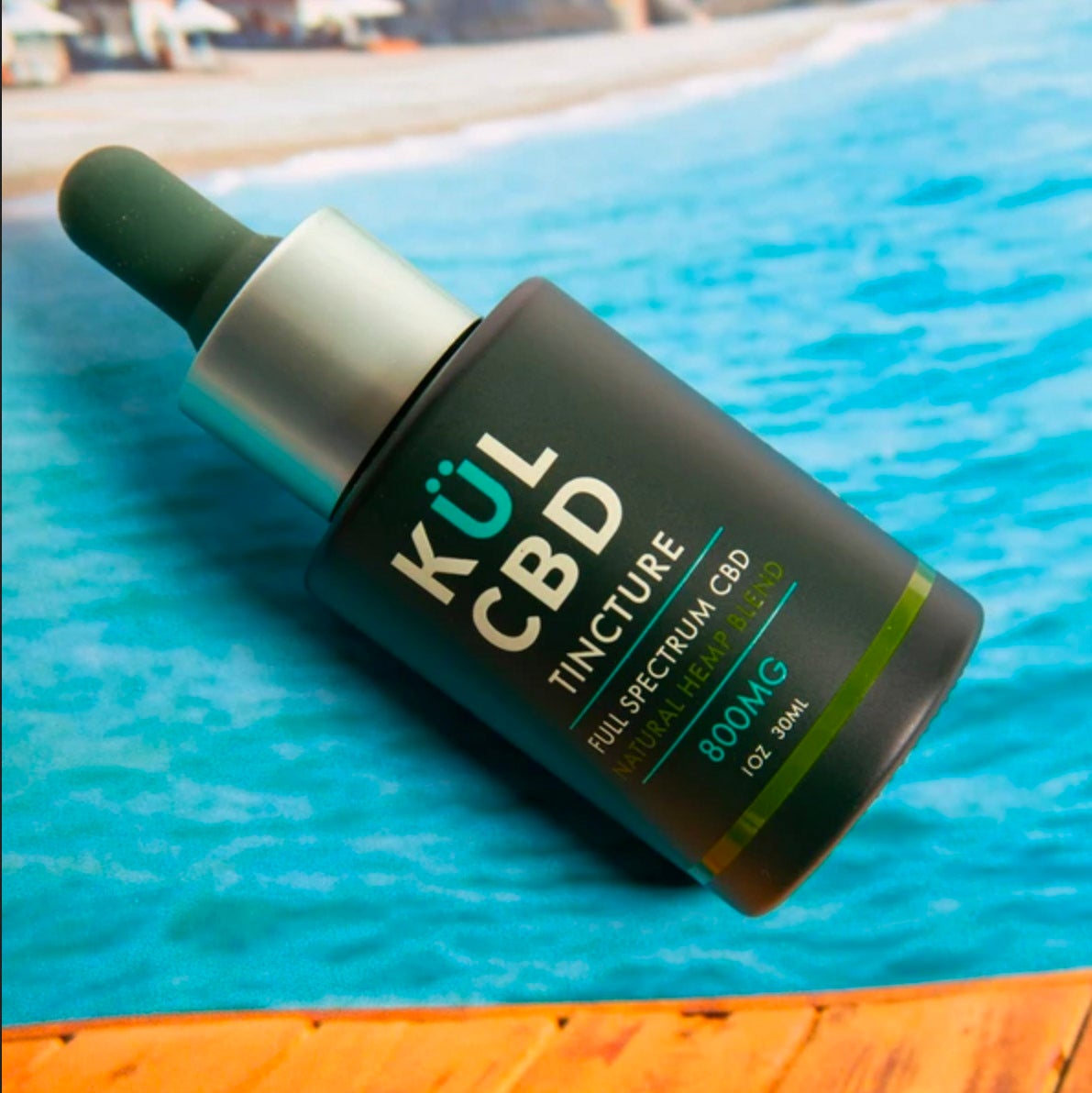 Coffee Time.
CBD is the latest health trend. So ubiquitous, it's hard to imagine this was all illegal not so long ago. CBD has too numerous benefits to go into here, so we will focus on anxiety relief. Being a parent is hard work. Too hard for words. This Father's Day, we recommend adding a few drops of CBD Vanilla Tincture from KULCBD to your morning coffee or tea for a more relaxing day. The KULCBD Vanilla Tincture is 800mg of high-quality Full Spectrum CBD synergistically combined with their proprietary Terpene Blend. A few drops give you all the benefits the plant offers to enhance your Father's Day and everyday routine. This small-batch Full Spectrum CBD oil is made with the connoisseur in mind. It's enhanced with superior natural flavour while maintaining terpenes & minor cannabinoids. This allows the entourage effect for those looking for the very best in CBD quality, taste & ultimate results. Quality and value are the cornerstones of all KULCBD products. At Swagger Magazine, we will be doing a full write up shortly on the benefits of medicinal CBD use and reviews of the best products out there. Be sure to keep an eye out for this content. In the meantime, order your own KULCBD Vanilla Tincture today.
Buy Now
Check-in
You may get some time on Father's Day to check in with your own parent. Or maybe your kids have a favourite Stepfather or Uncle to call online while we are still social distancing. The Razer Kiyo is perfect for checking in on family and Dad friends (also excellent for gaming just saying). The ultimate external camera, the Razer Kiyo has built-in studio-like lighting around the exterior
to catch you at your best even if you haven't slept in years. You are in full control of brightness, contrast, saturation, and balance. The Kiyo comes equipped with different image presets, 720 resolution at 60fps and 1080 resolution at 30fps for Full HD capability. You won't regret having an excellent webcam during these social distancing times, and your family will be even happier you didn't forget to check in on them this Father's Day. Check out our Ultimate Home Office write up on our favourite Razor products in Swaggers Covet section here.
Buy Now
Barbeque Time.
It's time to get grilling, every Dad's favourite pastime. For Father's Day this year, we are featuring two tasty sauces to your repertoire, and you won't be able to go without either.
We all know the benefits of getting Vitamin D. But don't forget about the other nutrition you can get while spending time outside with your family today. This USDA Organic Certified Barbeque Sauce is what you need to spice up your afternoon. A fusion of many regional BBQ styles, the sauce starts with a subtle sweetness that flows into a rich complexity and finishes with a noticeable cayenne kick. Perfect when used for basting, dipping, and most creatively, Bloody Marys. Off the Backboard Barbeque Sauce is low sodium, low sugar, low carb, low calorie, and even contains protein. This companies story starts in Arizona with a new family neighbourhood and a bunch of Dad's playing basketball. It ends with 16 years of friendship and encouragement to share this homemade Barbeque sauce recipe with the world. At Swagger Magazine, we are sure glad they did. Click here to grab a bottle of Off the Backboard' Barbeque Sauce for your Father's Day grilling.
Buy Now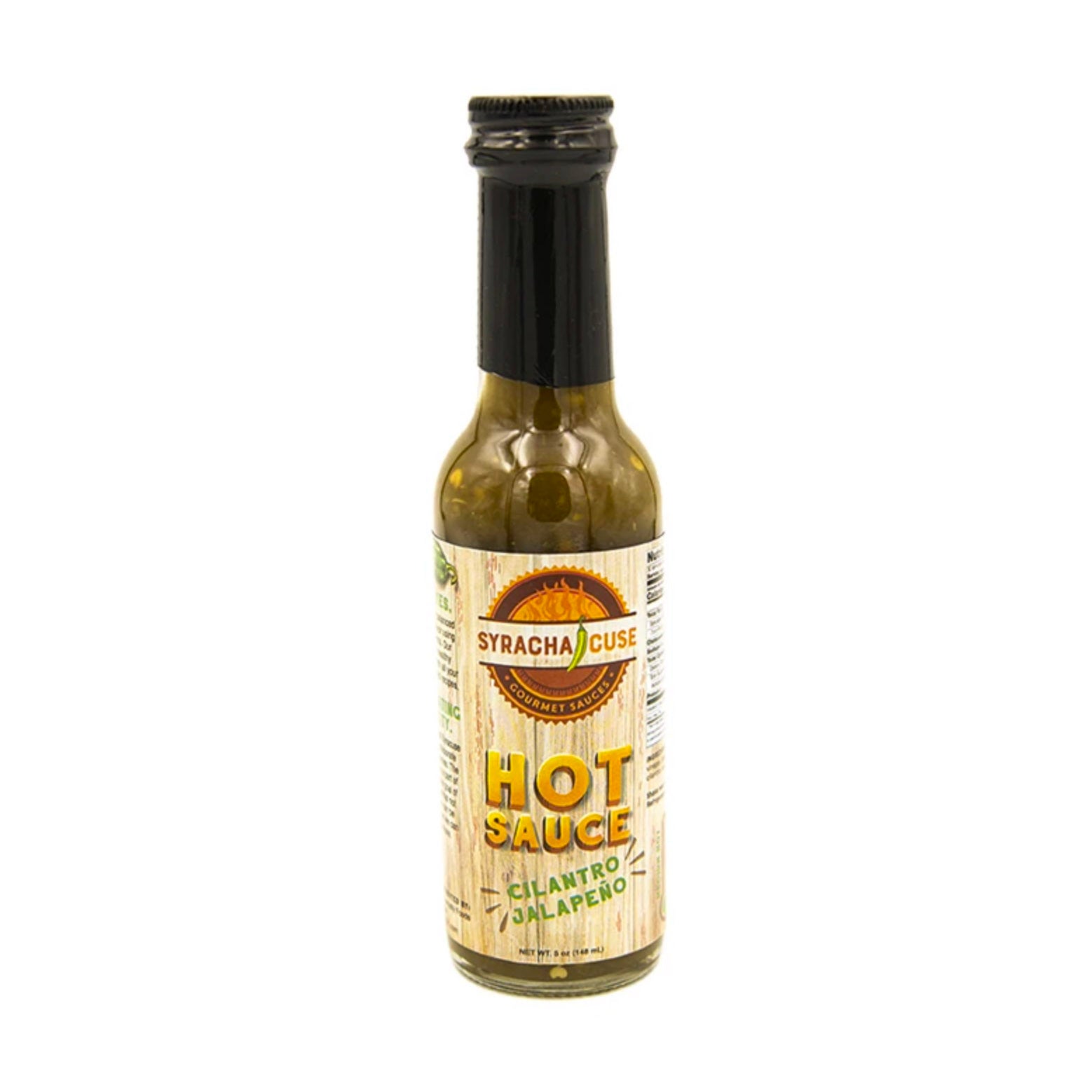 These gourmet hot sauces are proudly crafted in Syracuse, NYC, by Father-Daughter team Mike and Marissa. The team works alongside local companies to utilize the highest quality ingredients. Including mouthwatering selections such as Honeycrisp Habenero, Cilantro Jalapeno, and Heritage Hill Beer hot sauce, Syrachacuse will become your favourite pick for spice and flavour
long after Father's Day. Orders can be placed online or subscribe to their monthly subscription box, so you're sure to never run out. Subscriptions include unique and popular favourites like Maple Garlic hot sauce, Recess Coffee hot sauce, Syracuse Wing and BBQ sauces as well as seasonal and exclusive Holiday sauces like Cucumber Gin, Bourbon and Ginger Reaper hot sauce made with the famous Carolina reaper pepper. The monthly subscription delivers great savings, and you'll never receive the same box twice. The Syrachacuse website is full of great tips, recipes, and rewards to get you hooked. Support this great Father this Father's Day and add Syrachacuse Hot Sauces to your table.
Buy Now
Great Gifts for Dad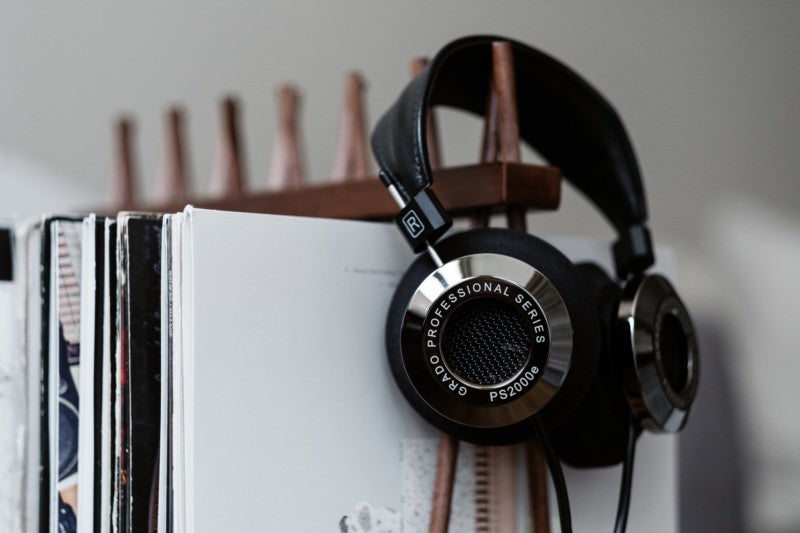 Metal meets maple in Grado Labs Professional series PS200e headphones. 'Simply the best headphones they have ever developed' the maple wood sound chamber mixes with the elegant metal exterior for a totally unique sound that will please all Dads. Using six decades of audio experience, Grado Labs has got it right. With the PS2000e the headphones don't overheat thanks to the wood which ultimately gives the desired response. The elegant look is attained by the metal's new Smoked Chrome finish. A wider leather strap and added padding around the ears make for the most comfortable experience. The secret to the unparalleled sound quality is in the pairing of the maple wood and metal alloy which eliminates ringing and other unwanted sound distortions. These headphones are truly a feat of engineering. And they look great too. The PS2000e retains the world famous Grado sound and takes it to the next level of refinement. The speaker chassis, wire, voice coil, and magnets are made of the highest grade materials. The diaphragm geometry was redesigned to more accurately convey the signal into music. The front cap and grill were developed for the new driver resulting in minimized diffractions of the signal emitting from the diaphragm. Mounted in proprietary hybrid housing the driver is given the best support eliminating distortion and resonance. Brilliantly, only the actual signal comes through. Hear the music, audience, and rise and fall of the microphone on stage like never before. A perfect present for a wonderful father you will not regret this purchase this Father's Day.
Buy Now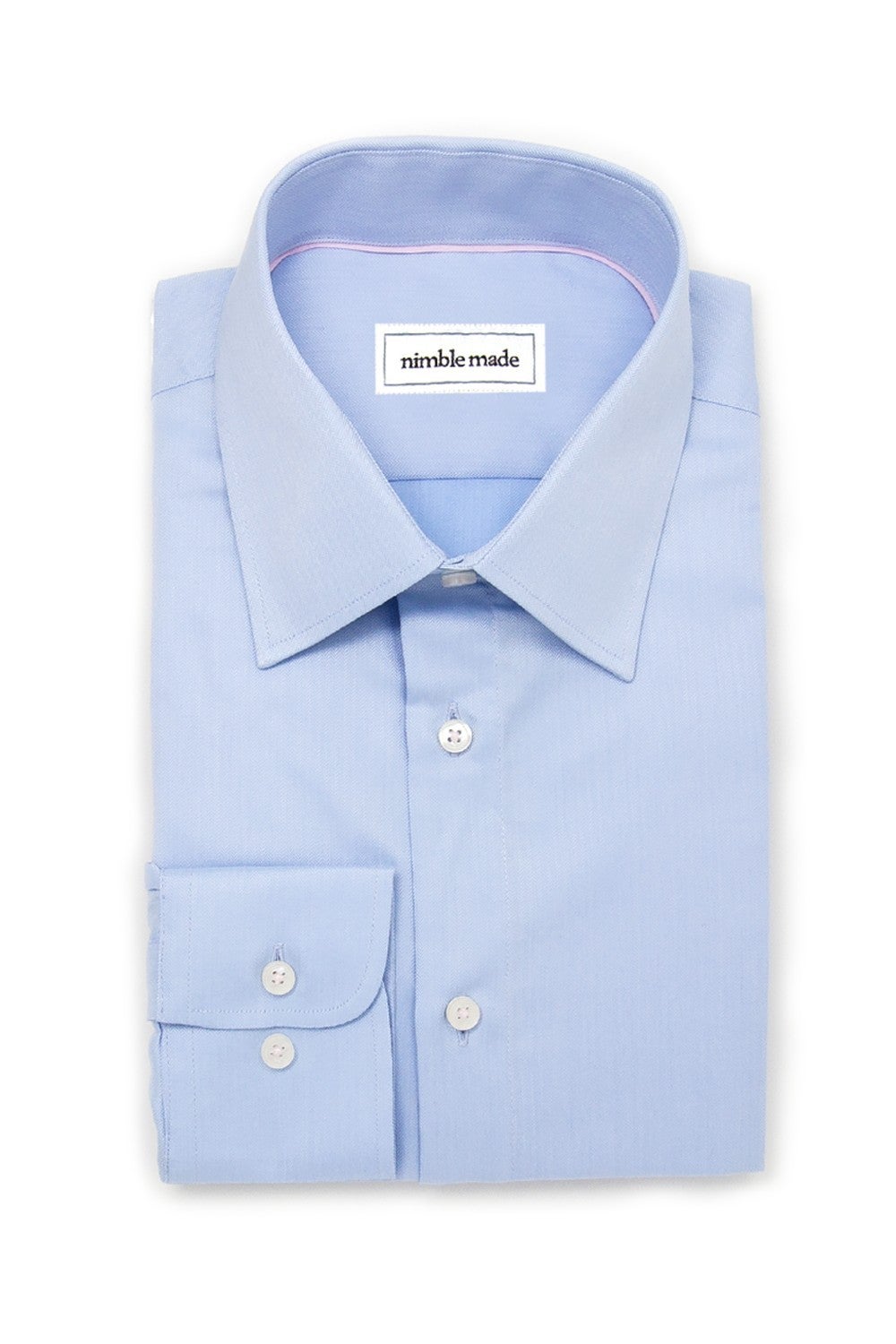 Suitable for dressing up for Father's Day dinner (you are the guest of honour after all) or another
day in the office, Nimble Made makes shirts that really fit. Traditionally neck size and arm
length determine shirt size, but Nimble Made's approach is different. Using height and weight,
their online calculator recommends the best slim fit size for you based on data from real
customers. Slim fit is Nimble Made's specialty. Recognizing a need in the market, Nimble Made
brings more representation in sizing standards, starting with their slim fit, which actually fits.
The Asian American founders take pride in their inclusive products. Each Nimble Made shirt has
a reinforced collar, trimmed shoulders and back, trimmed chest, fitted sleeves, proper sleeve
length, and the perfect shirt length. Now everyone can express themselves more professionally.
Swagger Magazine's favourite pick is The Waterbend Blue Dress Shirt. Featuring a Herringbone
Weave that has a subtle V-shaped pattern, this blue shirt embodies flexibility and fluidity. With
one of Nimble Made's signature flares, the collar lining and last button have subtle pink accents.
The reviews are in, and consumers love the fit and daring style of these shirts. You can order
yours for Father's Day on their website https://www.nimble-made.com which includes free
shipping, exchanges, and returns, so you are guaranteed to find your perfect N size. You can also
browse their site for other Dad-approved gifts for Father's Day. Looking good, Dads.
Buy Now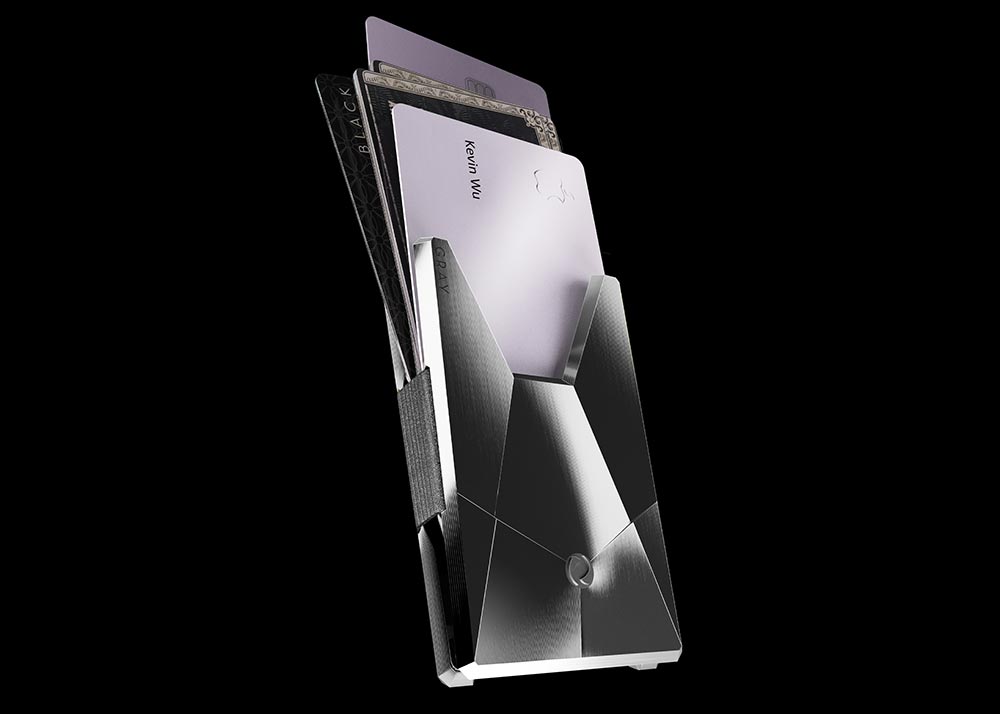 This Father's Day, give dad a gift he'll continue to use long after the holiday is over. Designed to meet every possible need, the VANDIUM card wallet from GRAY is flexible enough to fit anywhere from 1 to 15 cards or as much as its elastic band can stretch, giving you the ultimate freedom in deciding how many cards you want to carry. Its titanium shells which are able to guard against electromagnetic signals also make the VANDIUM RFID blocking allowing you to feel assured that your cards information are protected from electronic pickpockets. The VANDIUM comes in five different colors and can also be engraved, to add a personalized touch to the gift.
Buy Now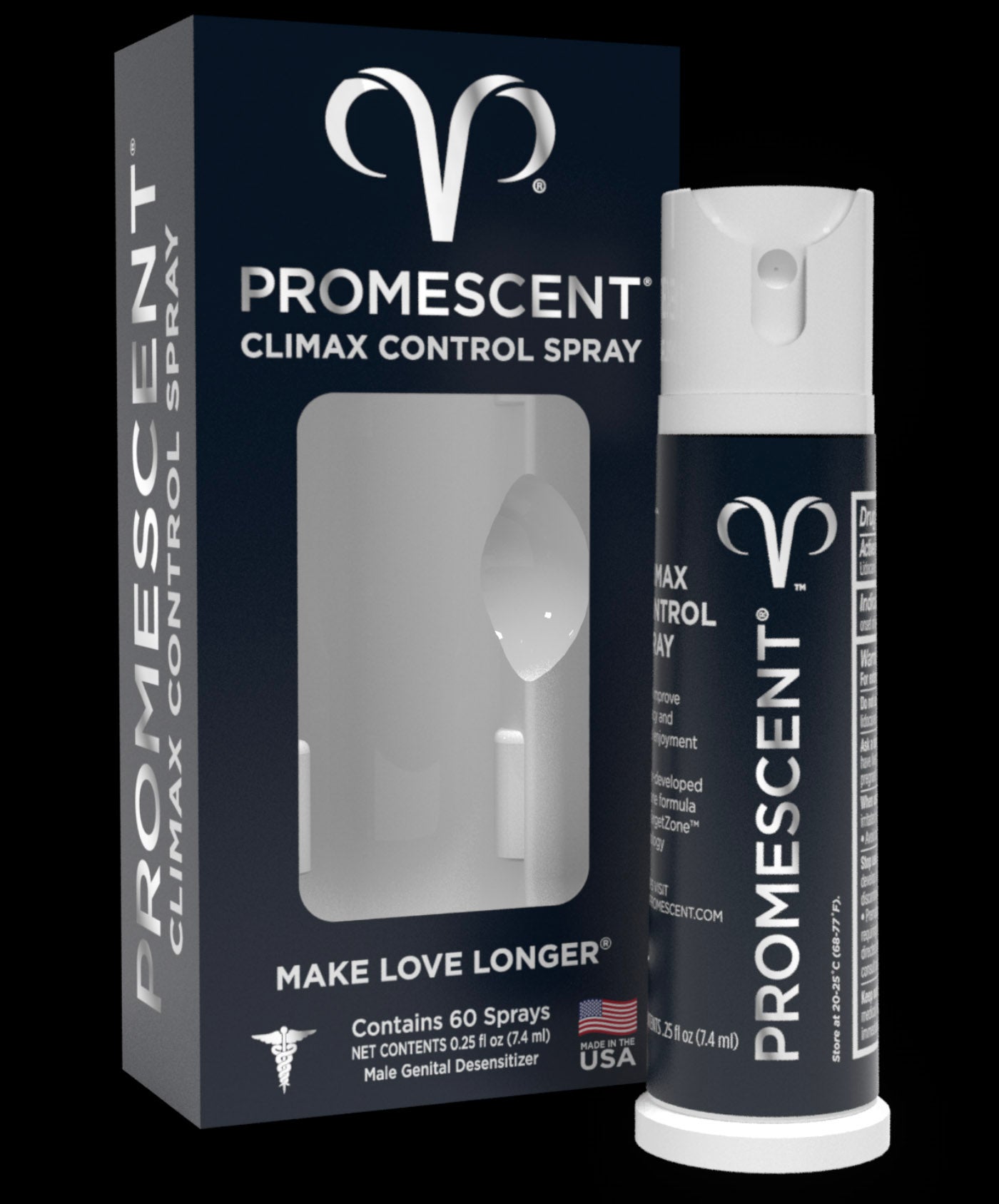 One lasting gift
Everyone fed and the kids are in bed, its time for your final Father's Day present. Promescent can help excite your partner even more by promising a long-lasting session in the bedroom. If you've ever worried about early ejaculation, don't fret; this Father's Day gift is guaranteed to extend the pleasure. Promescent delay spray is safe, effective and recommended by over 2,000 medical professionals in the USA. Just a few applications to your most sensitive areas, and you're on your way to lasting longer in the sack. Simply apply the desired amount and allow 7-10 minutes for the solution to fully absorb into the skin. This isn't just some numbing spray. Promescent's delay spray is the only of its kind in North America to have undergone a certified IRB clinical study showing statistically significant results. Promescent patented formula allows next-to-normal sensitivity while also having minimal to no transference to your partner if used as directed. That way, you both can actually enjoy and feel the essential parts of sensational pleasure. Best of all, there is no prescription required. Check out our Promescent feature in Swagger's Covet section to finish Father's Day strong.
Buy Now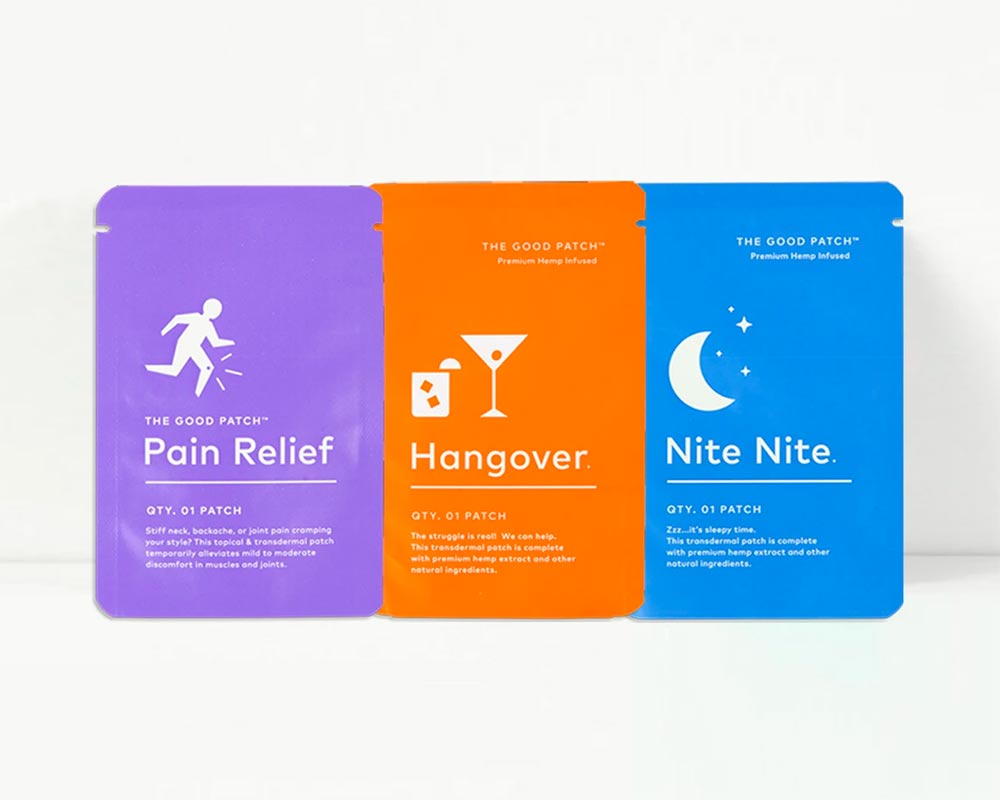 The Good Patch is a wellness brand that offers hemp and plant infused products. This Father's Day, a CBD trio set, is being touted, including patches for muscle soreness, grogginess, and falling asleep. The Pain Relief Patch, compete with 15mg of premium hemp, along with capsaicin and menthol, temporarily relieves mild to moderate discomfort in muscles and joints. The Hangover Patch infused with 15mg premium hemp, B1, B complex, and green tea extract formulated to help you bounce back after a late night. The Nite Nite patch infused with 15mg of premium hemp extract and 3mg melatonin helps give you the sleep you need. To use all you need to do it peel and stick one patch on your wrist for up to 12 hours of effective treatment. The patches are transparent and, therefore, very discreet. At $25 for the Father's Day pack of three patches, you'll be glad to have plant power to help you get through your day. Check out the link here for your most relaxing Father's Day yet.
Buy Now
Nothing better than a massage on a day celebrating you. But you probably don't have time to sneak out for a professional one, or perhaps they are still closed due to COVID. Regardless you can now have all the benefits of a powerful percussive massage right in your home. Best of all, Hyperice's Hypervolt is only 2.5lbs, so you can get your kids can do it for you!
Powerful and quiet Hyperice's Hypervolt is the latest in percussion therapy at home. The Hypervolts benefits include its lightweight versatility, Quite GlideTM technology, powerful motor, five head attachments, and excellent customer service.
The durable, ergonomic design-build means bringing the comfort and relaxation of the Hypervolt wherever you go. The Hypervolt has a built-in pressure sensor that loops feedback and adjusts for the most accurate therapeutic sessions. The benefits of percussion therapy are numerous, including relieving muscle soreness and stiffness, improving range of motion, promoting circulation, and accelerating warm-up and recovery. The powerful high torque motor features Quite GlideTM technology, which you use to activate, soothe, and loosen your muscles.
The Hypervolt includes five different head attachments that help reach all the right spots and massage the right angles for different size muscles. Each accessory is designed for a specific treatment; they include the Bullet, Fork, Round, Flat, and Cushion heads.
Hypervice's Hypervolt is the best tool for your body and can be taken wherever you go. A perfect Father's Day gift, this tool will get the Dad knots out of your back in no time.
Buy Now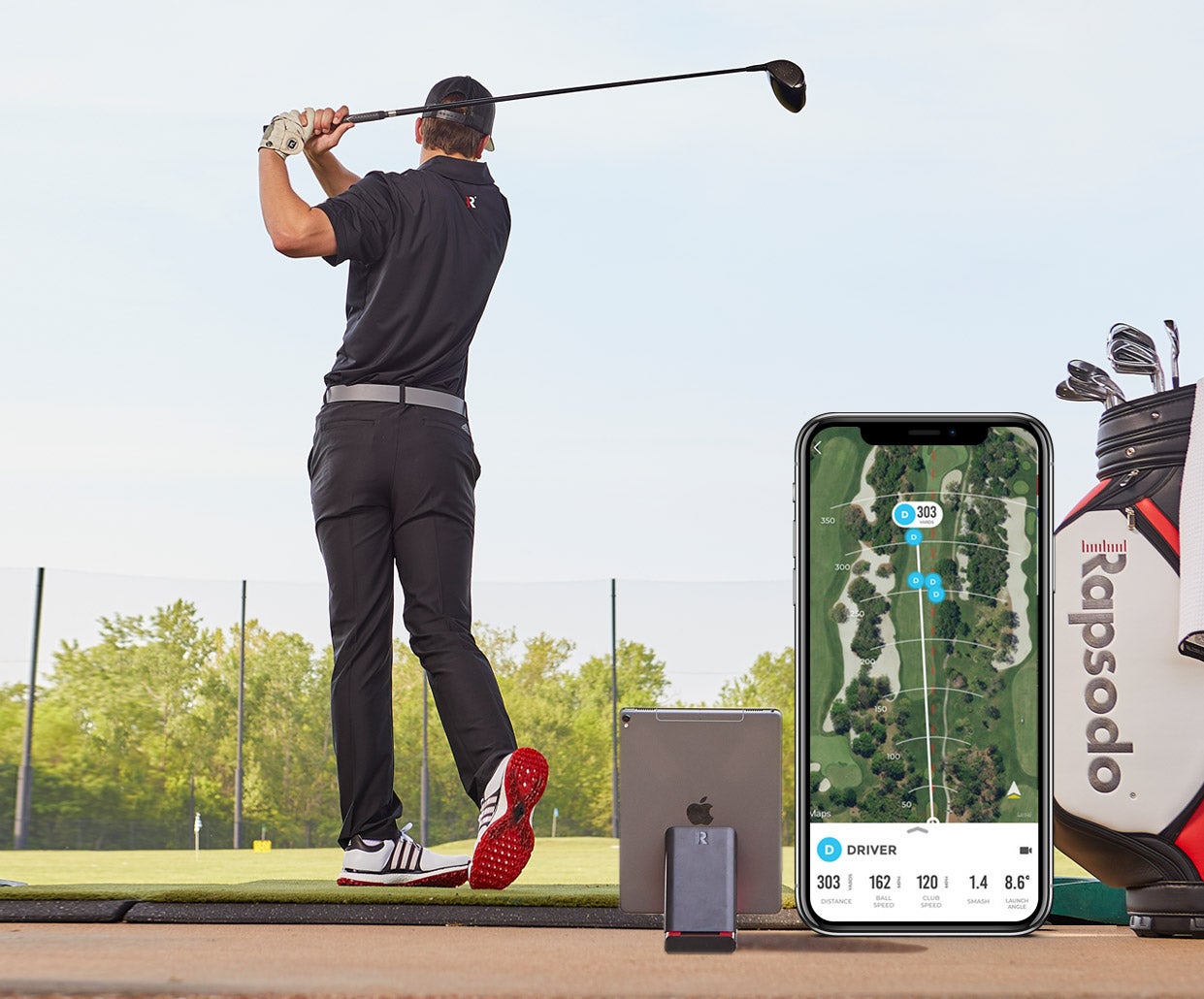 Improve your Golf Game.
If your lucky this Father's Day you'll be able to spend some time on the green. As the country begins opening up, the golf course feels like a safe space to socially distance while returning to a favourite pastime. This Golf season, don't forget the newest tech you'll need to master the game. The Rapsodo Mobile Launch Monitor is a portable tool that measures distance, ball speed, club speed, smash factor, launch angle, and launch direction. This information is infinitely useful in improving your golf game. Use the data to tweak your stroke at the driving range or improve your club selection on the green. The Rapsodo Mobile Launch Monitor will unequivocally help you understand and improve on the strengths and weaknesses of your golf swing.
Additionally, this tool makes a great Father's Day gift because it is an excellent coaching tool for your kids who are also interested in golf. If your kids are competitive golfers, the Raposo Mobile Launcher will give them an edge over their peers. Get out of the house and start tracking your improvement together. You can even use the interactive game sharing feature when things start to get competitive. Other useful output metrics on the App include shot tracer and video playback, GPS shot map, club gapping, shot library, and smart club recognition. These novel tools are guaranteed to improve your game. Check out a more detailed review in Swagger Magazine's Covet Section and order your Rapsodo Mobile Launcher monitor from https://rapsodo.com/golf/mlm/ before the season gets in full swing.
Buy Now
At Swagger Magazine, we hope you have a great Father's Day. Our top treats from morning to evening will ensure your day is full and memorable. Whether sporting some or all of our gear, it's essential to consider the daily routine and intention needed to put your best foot forward as a Father. Remember, you are your kid's ultimate Dad, and you're doing a great job. Hopefully, after some reflection and relaxation on Father's Day, you're ready to get up again and do it tomorrow. Soak up all the Dad glory Dads. We are rooting for you.