If you are looking for some swagger on your block this holiday season and you don't want the typical swag of Christmas lights, then one of the best things that you can get would be a home security camera from EZVIZ!
This company has a versatile line up of smart home devices for you to consider, including video doorbells, local storage, and many other items at incredible Holiday 2020 deals now up to 50% off!
Do you have a nice smart home or an excellent business setup? If that is the case, then you are probably always on the lookout for good ways to expand those two business assets. One of the best ways to do that would be through considering the versatile lineup of EZVIZ smart home devices including video doorbells, outdoor and indoor security cameras, and many others. Of course, you don't just want just any home security, but you probably could definitely use some of the best in class features that EZVIZ has, including a local storage Micro SD card, AI motion detection, full HD 1080 recording, color night vision and auto tracking.
Naturally, you probably think that all of this EZVIZ security equipment would be hard on your wallet. However, EZVIZ is presenting some affordable swagger by gearing up for the holiday with as much as a 50% discount on most of their items in stock.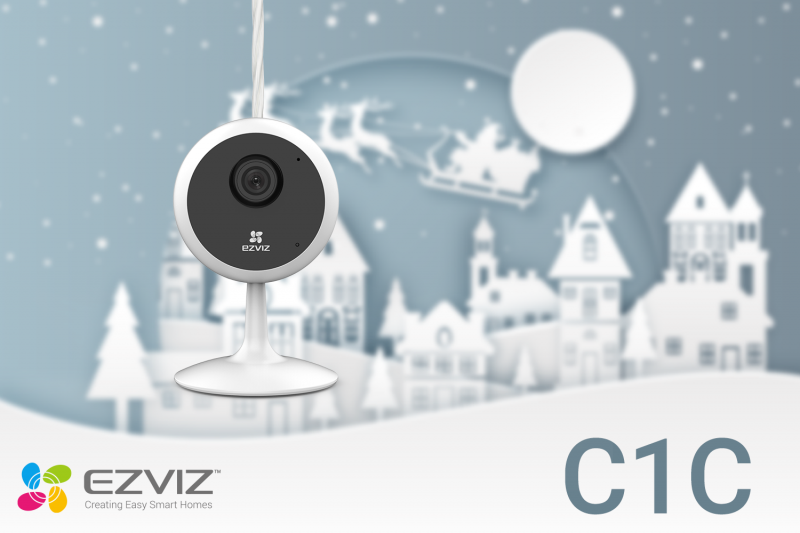 EZVIZ was first established in 2013, and since then it has grown to include a wide array of surveillance products. Indeed, these products might encompass every corner of your life, with some examples including such things as indoor PT cameras, indoor cameras, outdoor cameras, floodlight cameras, and video doorbells. This is because one of the main goals of EZVIZ has always been to develop top-quality products that will provide the ultimate in security.
Yet another great thing about the company's devices would have to be that they offer features that are high in demand, such as HD quality recording, two-way talk, a revolutionary dual-lens night vision function, AI human and vehicle detection, and an option for subscription-free local storage. Indeed, the icing on the cake would have to be that many of the EZVIZ outdoor smart camera models have an integrated light/siren/voice functionality that will allow for active defense. Their entire lineup of cameras can be controlled by iOS, Android, Google Assistant, or Alexa support.
Additionally, one of the things that has always set EZVIZ apart would have to be that they have never charged for any of their advanced features such as AI person, vehicle detection, or color night mode. Users will love that these benefits are included at no cost. Of course, EZVIZ will also often give the user an option for cloud storage plans, but they can also use their own MicroSD card if they simply want to store it locally.
Either way, it's also important to know that EZVIZ does so much more than just product development. They are staff that is dedicated to user privacy and they will never take any shortcuts when it comes to some of the sensitive information of their users. This means that you can rest assured that EZVIZ will strictly follow AICPA regulations because their specific design will ensure the proper management of a system that involves sensitive user data. When you couple that with the fact that these data management systems are thoroughly supervised by DNV.GL, you have an effective combination to say the least.
You can expect certifications for CSA STAR, ISO/EC 2000, ISO 29151, and ISO/EC 27001. This managing body has been very proud of the fact that they have had ZERO data breaches in the seven years that they have been providing solid service. You can truly trust EZVIZ to handle the sensitive data of their users.
Furthermore, the EZVIZ products are simply just built well. For example, they feature a product called the C3X that has fantastic image quality with a zoom of up to 8 times, a dual-lens setup, and H.265 video compression. It usually retails for $149.99, but the current holiday sale has this particular swag for sale at a listing price of $99.99.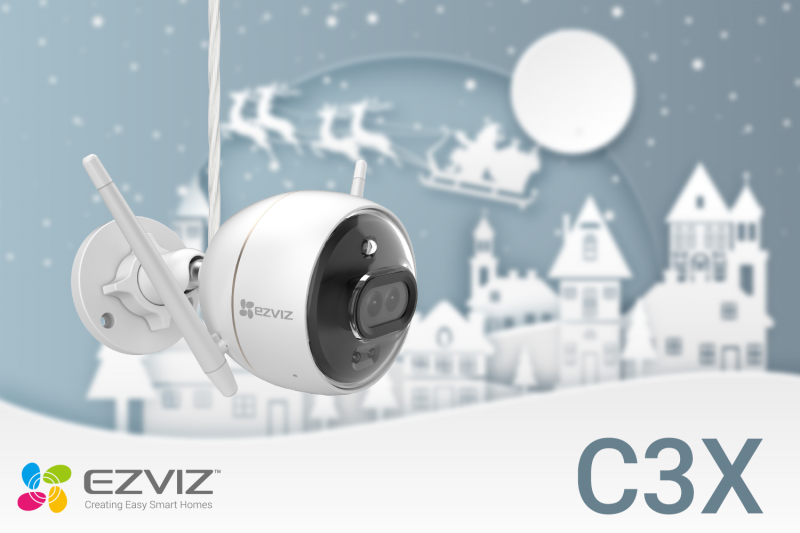 If that weren't enough, the C3W and C4W outdoor security cameras that would normally retail at a price of $89.99 are being knocked off at a rate of 45% to a $49.99 asking price. When you consider that this company also has video doorbells, a floodlight camera, and indoor security cameras at $19.99 and up, you can absolutely see that this company has a lot going for it.
Why Would You Need EZVIZ Products in the First Place?
Two words: Porch Pirates. If you have never heard of this term before, then you are in for a surprising shock. Here's a little hint: when we mention porch pirates, we aren't talking about some new way to describe the traditional sea-faring type that you remember from stories during your childhood. However, you can rest assured that in many ways a porch pirate can be every bit as sinister.
You see, anyone that regularly uses FedEx, UPS, or any of the alternate delivery services that will go right to your door is aware of these "porch pirates." These are individuals that will literally go right to your door and take a package that has been dropped off for you.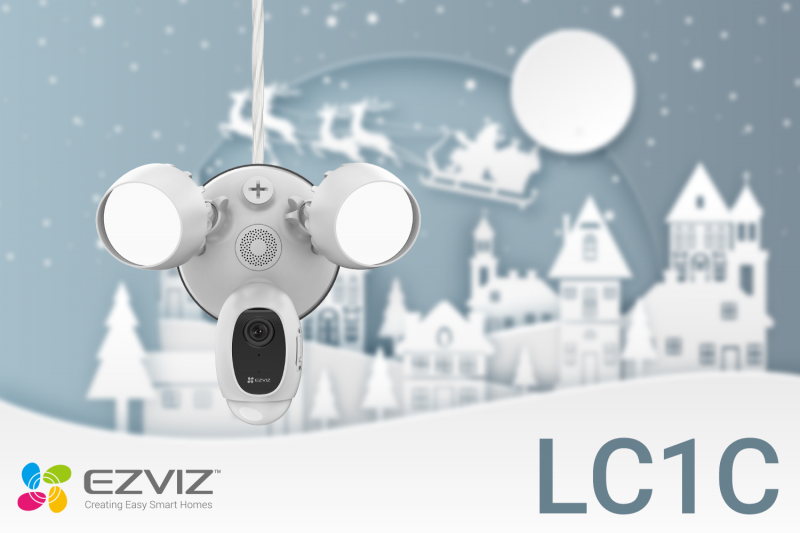 Considering that these kleptomaniacs are so bold to just snatch something right off of your doorstep, then it should come as no surprise that they have become public enemy number one. They are responsible for some of the 90,000 packages that go missing every year in just New York City alone.
You can imagine just how many packages go missing in the United States or worldwide. Of course, the elephant in the room is that one common-sense way to stop this would be installing one of EZVIZ's fantastic home security systems. Give them a call today and you can bet your bottom dollar that they will have a camera option for you that will meet all of your needs.
Buy now