Before you hang your stockings by the fireplace, you have to fill them. Stocking stuffers can definitely be a challenge – especially if you want to fill them with cool swag. The team at Swagger wanted to do the heavy lifting for you – thank us later. We've rounded up 6 unique stocking stuffers that will bring the ultimate Swag to your loved ones stocking this Holiday Season.
JJ Suspenders
Suspenders are a must-have accessory in your wardrobe. In the fashion industry, they are known to add sophistication to your look. Simple outfits are transformed to look elegant once you wear a suspender.
Jason and Josh are the owners of JJ Suspenders. They were once customers looking for quality suspenders for a wedding. However, the only available options were of low quality, and the prices were exaggerated. It was frustrating, understandably so.
With entrepreneurial minds, they combined their resources and decided to start their own company which has become a home of stylish and quality suspenders. Their goal is to ensure their innovation meets the needs of men looking to style up their closets. They also ensure that the industry continues to evolve through its carefully picked fabrics and designs.
Leather suspenders are known to create a polished look. The suspenders are made from real leather, so this is value for your money. You will always feel classic owning suspenders in this fabric. Another advantage is that you can wear them in any setting. It is crucial to have pieces that you can transition with easily. One tip is to pair your leather suspenders with a slim tie. Leather suspenders give you both the class and casual feel and are timeless.
Suspenders are a great alternative to belts, as they provide extra comfort. JJ Suspenders skinny suspenders are a practical way to pair your shirt with your trouser. This fit is currently trending, especially for street-wear. You can wear them with basic trousers and even shorts. The different colors and pattern options will add warmth to your outfits.
JJ Suspenders are steadfast in creating pieces that make dressing up easy and fast. Their different varieties ensure that men can explore different options, depending on their taste. Your taste is refined with the right suspenders.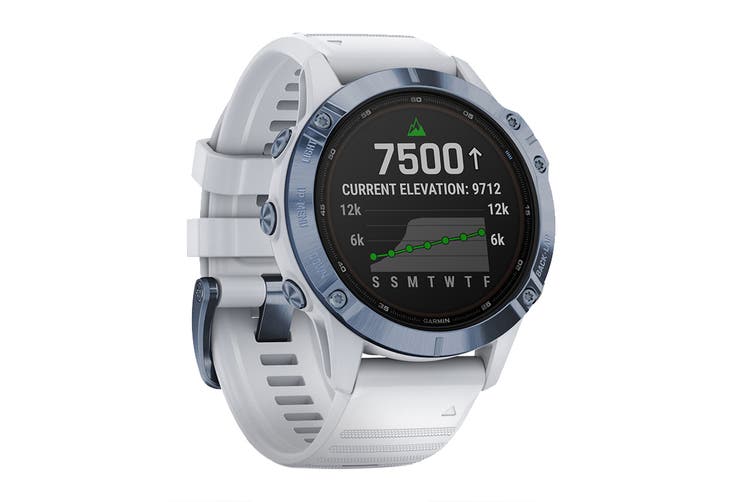 Garmin makes products that are engineered on the inside for life on the outside. They believe their customers can make the most of the time they spend pursuing their passions. Founded in Kansas, they now have more than 15,000 associates in 80 offices around the world, they bring GPS navigation and wearable technology to the automotive, aviation, marine, outdoor and fitness markets.
The newest Swagger approved Garmin product is the Fēnix 6 Pro Solar. The Fēnix 6 Pro Solar offers it's user "the face of adventure" and is built with premium materials and a premium design.
Designed as a multisport GPS watch, users can add mapping, music, intelligent pace planning and more to their workouts so you can work hard and play harder with true swag. Features of the Fēnix 6 Pro Solar include battery life up to 14 days, syncing music to streaming services, tracking your fitness stats, grade-adjusting pacing guidance to run harder & smarter, preloaded maps for over ski 2,000 resorts and heart rate and pulse Ox2 monitoring.
Committed to developing products that enhance experiences and enrich lives, Garmin believes every day is an opportunity to innovate and a chance to beat yesterday. It's time to face your adventure today with the ultimate swagger, thanks to the Garmin Fēnix 6 Pro Solar.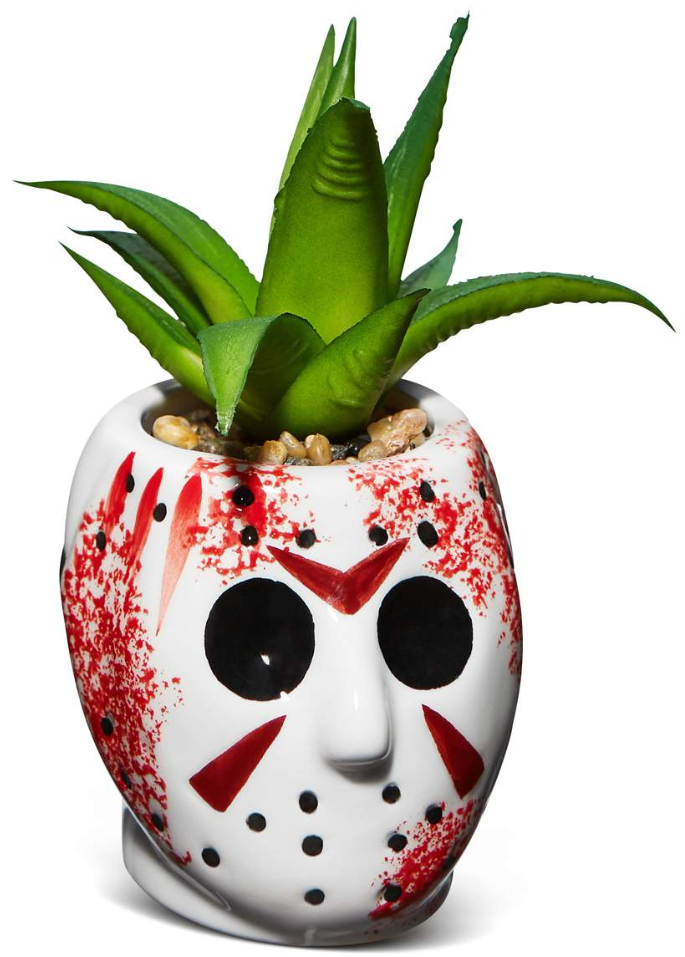 Product Description: Nurture your love of gardening and horror films at the same time with this officially licensed Friday the 13th Jason Mask Small Planter! Add freshness to your gift giving this season with this adorably spooky planter!
Product Cost: $12.99
About Spencer's: Spencer's is the ultimate destination to find the latest edgy, outrageous, and unique accessories and apparel. For more than 70 years, Spencer's has celebrated, embraced, and created current trends through T-shirts, accessories, jewelry, drinkware, sexual health and wellness and more.  Founded in 1947 as a mail-order catalog in Pennsylvania, the company opened its first brick-and-mortar store in 1963 and has since grown to more than 680 retail locations in addition to an online presence. To find the latest products and styles, visit spencersonline.com to locate the nearest store.
Buy now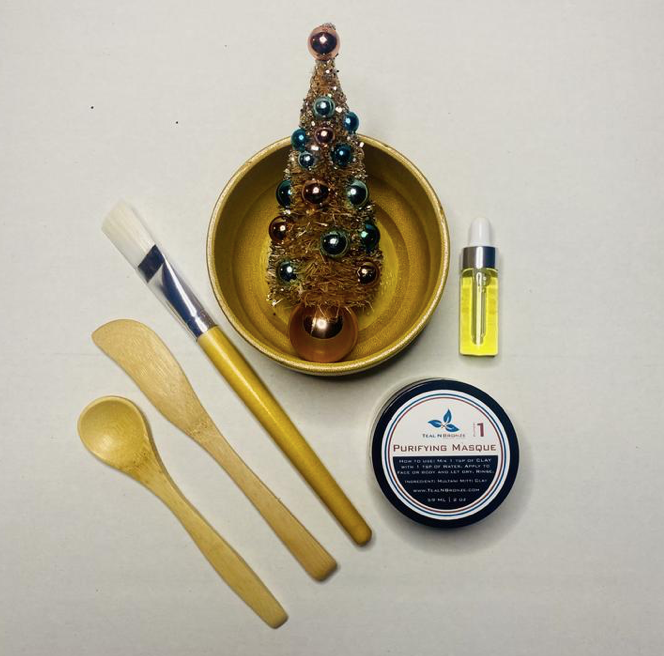 Men need to take care of their skin too so why not stuff his stocking with Teal N Bronze's 2 Step Facial for Men? The set, valued at over $45.00 includes:
1 Purifying Mask 60g
1 Balancing Face Oil 10ml sample
Bonus – 4 piece Bamboo Mask Mixing Bowl Set
Teal N Bronze is a gender-neutral body care line, that encourages couples to share – do masks together, take time to commit to rituals to moisturize the body and shower together and yes, do facials together too. Start with the Purifying Masque to remove dirt and toxins from your skin. It can also be used on the body. The face mask powdery Multani Mitti clay as a base.
Seal the deal and add moisture back in your skin with Teal N Bronze's Balancing Face Oil. It coats, moisturizes, and protects your skin. Enjoy the entire plant based, cruelty-free, hand crafted, small batch, ethical beauty, waterless, carbon neutral line.
Buy now
Catch Santa's eye with an out-of-the-ordinary Full-Grain Leather Christmas Stocking that you and your loved ones will want to hang from the chimney with care for years to come.
Fill that stocking, or others, with other fine leather items, all designed and handcrafted in Ohio by Leather By Dragonfly, a veteran-owned small business that specializes in premium leather goods.
The stocking is made from soft, full-grain leather to last a lifetime. The richness, character and durability of full-grain leather will create a heirloom that will develop a beautiful patina with age.
It's perfect for makers or anyone who appreciates minimalist design and the quality and craftsmanship of handcrafted goods. An attached loop makes the stocking easy to hang. The cuff is the suede side of the leather.
The stocking measures 17 inches by 9 inches, so there's plenty of space for St. Nick to tuck in other handcrafted goodies from Leather By Dragonfly, including:
Leather Field Notes Memo Cover for protecting handwritten ideas, inspirations and reminders. A built-in card pocket stores business cards. A 48-page Field Notes notebook is included with your order.
Leather Passport Cover for traveling in style. The passport fits snugly on the right side, protecting it from damage and wear and tear. On the left are two card slots for credit cards or I.D. Plus, a pocket behind the cards holds your cash or receipts.
Leather Coin Cash Card Carrier for stashing coins, cash, credit cards or business cards. Made with Herman Oak veg tan leather.
Leather Valet Tray for emptying your pockets. Perfect for the kitchen counter, nightstand or desk.
Cost: $18.00-$80.00
Buy now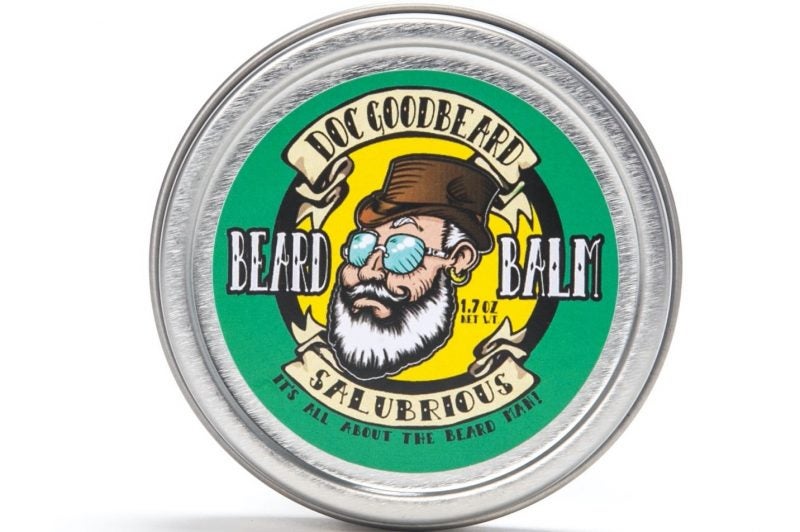 This Holiday Season give the gift of a beautiful, healthy beard and fill your man's stocking with Doc Goodbeard's Beard Balm. All of Doc Goodbeard products are manufactured by a local co-packer, in small batches so that the quality is maintained, and all products are consistent.
Doc Goodbeard believes that beard care does not have to be difficult and offers products that are easy to use, effective and all natural.
Each product has a simple formulation, so you get the maximum benefit from each ingredient used. Quality beard care products are important for the hair and skin on your face as it moisturizes and conditions your beard as well as helps to nourish the skin underneath. Doc recommends using his beard balm after a shower when your hair is still warm and moist in order to trap the moisture that is already there for the ultimate conditioning. All of Doc Goodbeard balms and oils are formulated to be something outside the "traditional" type of beard scents and is different from other products with its natural ingredients that won't clog pores.
Give the men in your life the gift of a beautiful beard this holiday season and remember, as Doc Goodbeard himself always says, "It's all about the beard man!"
BUY NOW
This Holiday Season give the gift of luxury oral care with OLAS, a luxury oral care brand based in New York City. Created by Dr. Chris Perez – dentist & surfer – and inspired his love of the ocean.
Dr. Perez created OLAS oral care products out of a need to provide a better mouthwash catered to the tastes of his upscale patients – patients that include celebrities, supermodels and New York socialites. Dr Perez spent years developing and refining the taste profile recruiting the efforts of celebrity Chelf Jean-Georges Vongerichten in order to get the perfect taste. He even bottled the OLAS mouthwash in glass whiskey flasks for a modern and luxe packaging. Unlike other mouthwash brands, OLAS happens to be alcohol free using a natural blend of organic marine bio-active ingredients and essential oils.
This natural combination has been proved to strengthen oral immune support, restore fresh breath, prevent plaque and reduce oral inflammation. Used by celebrities such as Gwyneth Paltrow, Cara Delevingne, Marina Testino, and Chef Jean-Georges, OLAS is sure to be at the top of your loved one's nice list. Where other oral care brands are clinical and dated, OLAS is sexy and effective. It's the surfer-zen party animal to the Listerine's of the world, just like Dr. Perez is to yesterday's dentist.
BUY NOW