Can CBD Creams Get You That Model Like Skin?
It is the era of natural alternatives to medications, and CBD has taken the world by storm. The colossal popularity garnered has been driven due to its multiple health benefits and it being a saviour to countless present-day physical issues.
CBD has witnessed a large number of scepticism since its inception. Among its varied forms, it offers oil or tinctures, creams, gummy bears, vape oil and much more.
The emergence of the cream has given way to individuals seeking a legal form of therapeutic relief. There are CBD-infused topicals that comprises salves, lotions, trans-dermal patches, creams which are applied on the skin surface to acquire immediate relief.
Along with treating inflammation and pain, CBD creams are also an efficient remedy for varied skin concerns. Have you been tired of trying an endless number of moisturizers to treat your flaky skin?
Well, believe it or not, CBD creams are also an effective remedy for dry skin. Let us dig deeper into analyzing the importance of CBD creams into treating the skin condition.
An overview of CBD creams:
As the name implies, CBD cream refers to a cream-based topical that comprises CBD, or the shortened form of cannabinoid and is infused with the phytocannabinoid CBD. These are referred to a group of naturally occurring chemical compounds known as cannabinoids.
These have a light consistency and hence are ideal for any user who prefers topical application instead of inhalation or ingestion. Moreover, they have a light consistency and can be easily rubbed on the skin.
They are extremely luxurious and a lot more moisturizing as compared to salves. Its use is believed to extract out the active compound from CBD before blending it with other therapeutic herbs in order to create an ointment for offering pain relief.
While big pharmaceuticals seem to make creams and lotions with a ton of preservatives and additives; the best CBD creams out there today are not only more effective in reducing pain but they also comprise of ingredients that are easily found in the kitchen. The creams are created by infusing extremely high-quality cannabis plants enriched with olive oil and coconut oil.
These ingredients make the cream a magic potent for treating dry skin a lot better, as compared to moisturizer. Believe it or not, dry skin is considered as being one of the most common skin conditions existing in the present times.
Some of the common characteristics of the skin are believed to be scaly, cracking skin and itchiness experienced in any part of the body. However, dry skin mostly tends to affect feet, arms, hands and legs.
If you have suffered from dry skin, you would certainly know what we are talking about. Let us unfold whether CBD is indeed the required magical ingredient you need in your life to treat dry skin.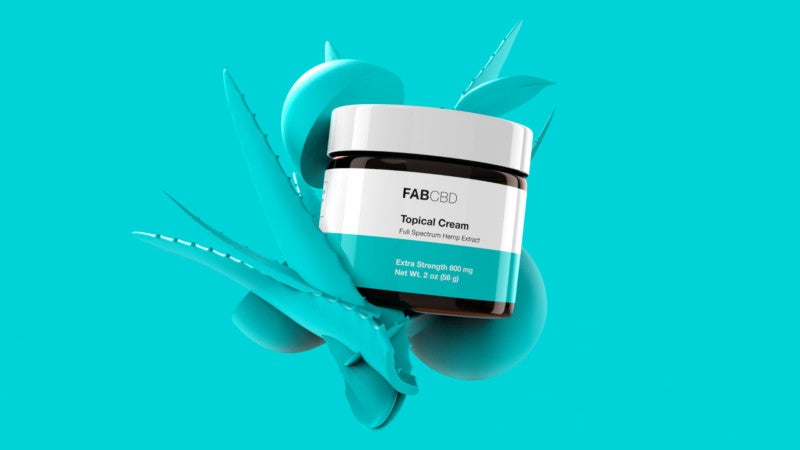 CBD and skin concerns
CBD, one of the vouched components for reducing chronic pain is also beneficial for treating a number of skin concerns including dry skin. Its ability to interact with the receptors tends to turn down the inflammatory response.
Hence, CBD creams like the one by CBDistillery have been found effective in reducing varied skin problems including redness, acne, skin itching, inflammation, eczema and psoriasis, as per customer feedback and this review by The Cannabis Radar..
CBD cream's effectiveness can be supported even further with the help of a small study conducted in the year March-April 2019 where the study was conducted on 20 participants suffering from skin conditions, either eczema, psoriasis or scarring.
This is where CBD was found beneficial to facilitate an improvement in skin hydration by boosting skin elasticity and offering an improved quality of life. This is generally touted to the presence of fatty acids in the ointment, in addition to its anti-inflammatory nature.
Along with this, it has also been found that CBD creams appear extremely effective while treating skin conditions that also include atopic dermatitis. Most of the scientific evidence points out to the ability of CBD creams in modulating inflammation, arthritic pain and the histamine response when applied topically.
Hence, individuals looking for a moisturized and scented product, a CBD cream are ideal for you. Ultimately, at the end of the day, it all boils down to searching the right CBD cream with the right ingredients catering to your needs.
Can CBD creams help you treat dry skin?
A number of treatments put forward their claim to treat dry skin, however only a few can stand out. A study conducted in the year 2014 had discovered the positive impact of CBD on regulating the production of oil on skin.
The study was performed to analyze the impact of the non-psychoactive cannabinoid on the sebaceous glands which are responsible for controlling the production of oil on the skin. It found that CBD serves as an efficient sebostatic agent.
Sebaceous glands producing excessive oil induce an acne prone skin, whereas when producing less oil, it can lead to dry skin in addition to causing severe conditions such as eczema. Hence, CBD tries to manage and regulate oil production in order to prevent the skin from being oily or excessively dry.
CBD creams comprise a powerful internal healing agent that has the potential to treat skin conditions including acne, eczema, dry and itchy skin. A number of studies have also managed to reflect on its ability to suppress inflammatory responses that tends to manifest a number of skin conditions.
Is CBD cream a preferred medication for dry and itchy skin?
If you are already using CBD oil, you are probably aware of the healthy reputation it has garnered since its advent. Hemp enthusiasts are seen making use of the CBD to ease a number of symptoms. Surprisingly enough, it also has managed to treat skin concerns, and helps to heal dry skin.
If you are someone who tends to experience dry and itchy skin, you might need to try your hands out on CBD creams. According to the National Eczema Foundation, CBD creams tend to have a robust anti-itching effect that helps to reduce the symptoms and appearance of atopic dermatitis.
A human trial was conducted on patients suffering from AD where the cream managed to improve the severity of itching while managing loss to sleep by about 60 percent.
The study evaluated that over 30 percent of participants no longer felt the need to continue the use of over the counter prescription cream. If CBD can work in this manner for people suffering from eczema, then we can only imagine the kind of potency and positive impact it is going to draw on an average individual suffering from dry skin condition.
Limited oil production in addition to CBD's anti-inflammatory properties is capable of calming down the immune response of the body. Moreover, the antibacterial property helps to reduce the dryness experienced on the skin.
When the cream is applied, CBD tends to work directly and propagate a form of relief on the application area. A study in 2017 has found out that cannabinoids comprise anti-inflammatory properties that can be the potential reason why CBD is so powerful at relieving dry and itchy skin.
 It can be cited as perhaps the most promising role played by cannabinoids, as cited by a number of lead authors of several studies. A study conducted on 21 patients had tested the cream, for three weeks twice a day which has further eliminated severe itching. It is believed that the cream is beneficial to reduce the dryness caused that further leads to increased itching.
How do CBD creams help moisturize your skin?
Our skin is always in need of oil to stay healthy. However, as we tend to age, we start producing less collagen, 1% less each year starting from the age 20. This is when our crucial oil-producing glands tend to shrink down.
Hence we further lose the body's natural capacity to produce oils required by our skin. As mentioned earlier, sebaceous glands are responsible for secreting oils to protect and hydrate skin that is supported well with the activation of ECS.
One of the most essential ways in which it can be activated is through supplementation of natural endocannabinoid production with cannabinoids from the marijuana plant. A study has also drawn a further confirmation that the receptors play a key role for secretion and lipid generation.
Cannabis is essentially packed with cannabis, good oil along with plant seeds. The creams are further packed with omega 3s and 6s, fatty acids and proteins.
The nutrients aim to hydrate the skin and keep cell membranes completely healthy. The cell membranes are essentially important as these are responsible for blocking bad compounds from invading while nourishing compounds into cells.
In addition to this, CBD is slowly cropping up as an essential part of skincare and cosmetic products. The products work in close collaboration with several beneficial ingredients that help fight skin ageing and other similar concerns
Final Thoughts:
Hence, if you are looking for acquiring relief from dry and flaky skin, the best bet you could find is a marijuana topical cream that can be beneficial when applied on affected areas, even better than a moisturizer!
Through a number of detailed analysis and research results, one can conclude the varied benefits the creams offer across several present-day issues with dry skin being one of them. It is time to bid your moisturizer trails adieu and welcome the new age natural component to your life.
However, as with any other CBD product, it is vital to choose the ideal one that will work its way to addressing your issues. There are a number of options in the CBD topical market, and hence a bit of research and shopping is required to evaluate what works for you.
Make sure you work your way forward with a reputed brand that is accountable for its ingredients and reports online. It is hence completely worth giving the CBD cream a try as you never know; it might emerge to be your favourite product in no time!