It's no secret that we all have that one or a few favorite pairs of shoes that we absolutely love to wear out to express ourselves or just to flat out show off. 
Unfortunately, we cannot watch our every step to prevent the inevitable dirty pair of sneakers. Whether we are on our way to work or hitting the town for a night out, there will be dirt, someone can scuff your shoes, and the night can get messy.
Lucky for us, we can extend the life out of our most coveted sneakers, while saving you hundreds of dollars in the process, with the help of RESHOEVN8R, the most effective shoe care line.
RESHOEVN8R offers a full line of shoe-cleaning and shoe protection products for a variety of sneaker materials. 

Shoe Cleaning Kit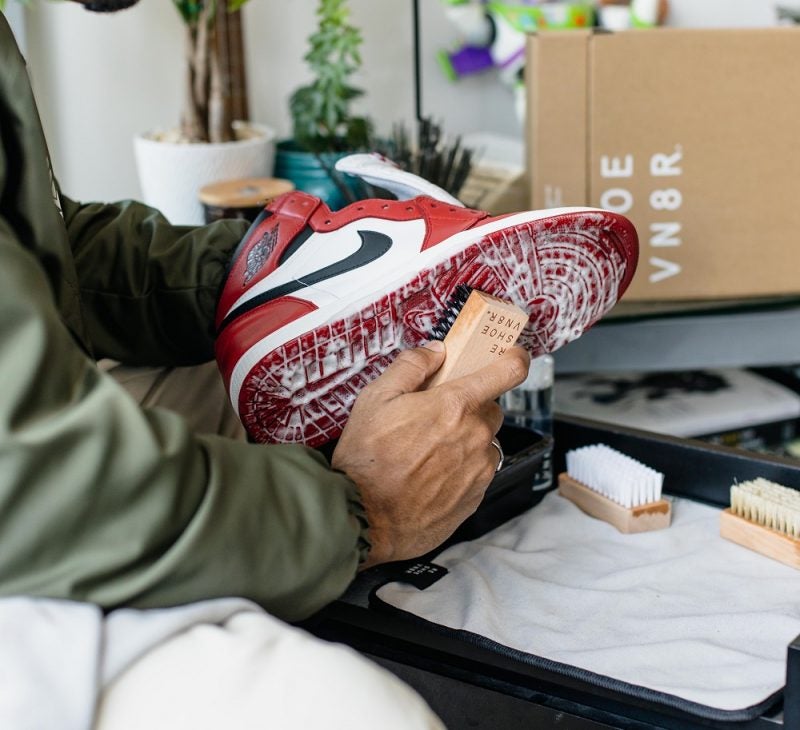 When it comes to cleaning, their most popular kit, Signature Shoe Cleaning Kit, was built for optimal results when cleaning a variety of sneakers. The flagship kit includes all the tools and all-natural solution needed for an effective cleaning. To dig out the deeper stains, RESHOEVN8R's patent laundry system allows you to safely sanitize and deodorize your sneakers. 
However, to each their own when it comes to their sneaker collection. Find the perfect kit for your array of foot wear. Visit their Dry Suede Kit to clean one of the toughest sneaker materials to restore or their Essential Shoe Cleaning Kit to quickly clean most sneakers in your closet.
A Forcefield For Your Shoes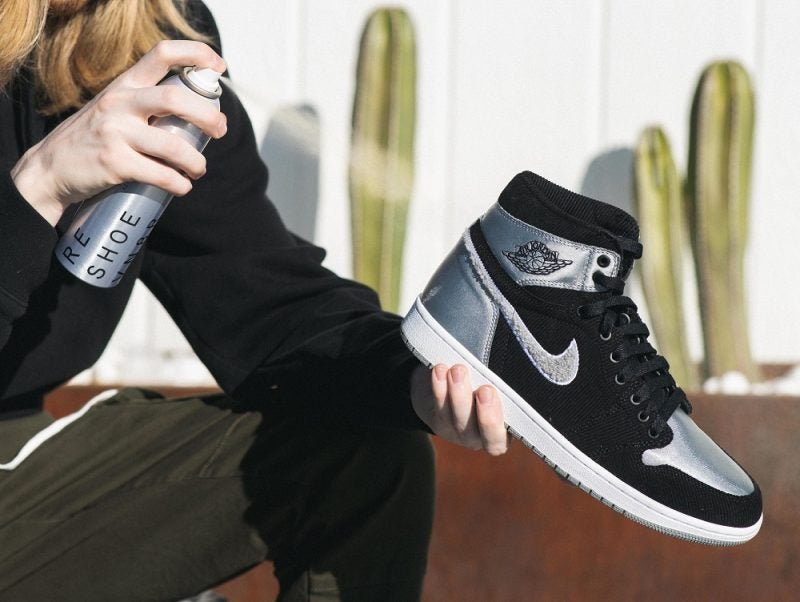 Their highly reviewed and easy-to-use Water + Stain Repellent applies an invisible force field around our shoes. The hydrophobic formula protects most sneaker materials and repels liquid and stains. With just 2 to 3 light coats, your favorite pair of sneakers are protected for 4 to 6 weeks.
RESHOEVN8R knows a thing or two because, well, they've definitely seen a thing or two when it comes to keeping sneakers fresh and clean all year long. When we take a step back and look at their product offerings, it's clear to see that they have the most comprehensive line of sneaker care products in the industry. 
On top of that, they have helpful videos and testimonials to stand behind their products so you can feel confident in how to properly use them on your favorite pair of shoes.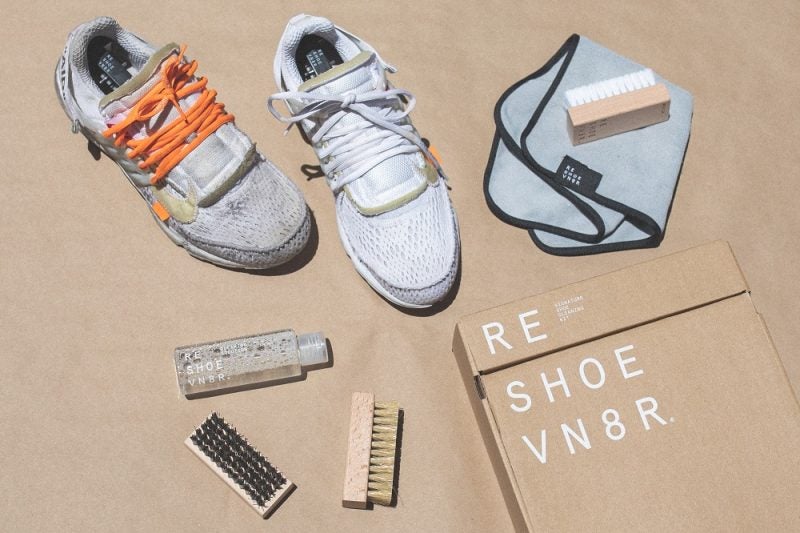 To add a cherry on top, RESHOEVN8R is committed to achieving a waste-free future. With 100% of their packaging used is reusable and/or recyclable helping.
But don't take our word for it. Visit the RESHOEVN8R and find the right shoe care for your favorite pair of sneakers and tell us your results on social (Instagram, Twitter, or Facebook)