It's time to tame the beard! We know that the SWAGGER man loves looking his best all year round. Whether you're a SWAGGER man who likes a full beard or the perfect November moustache, we've got you covered. SWAGGER editors searched high and low to find the most revolutionary products that will keep your beard looking clean, fresh and full of swag.
The Beard Straightener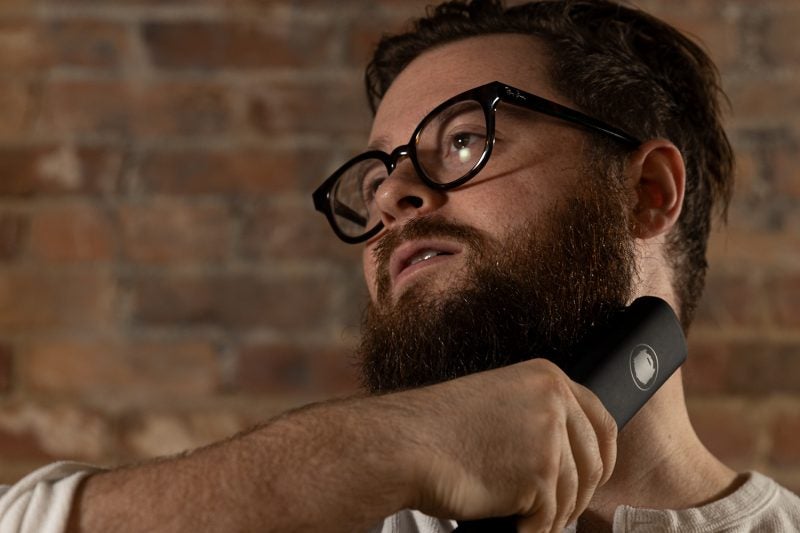 From Wild Willies, the fastest growing men's grooming brand in North America, comes this hot (literally) beard straightening brush. Patented PTC heating technology, anti-static coating, and advanced ionic conditioning work together for amazing styling and shaping performance. Wild Willies price-friendly beard straightening brush features temperature adjustment buttons, a thermometer on the handle, and an automatic shut-off feature for safe use. This essential men's grooming tool is a must-have and ideal gift for the bearded guys in your life.
Beard Growth Gummies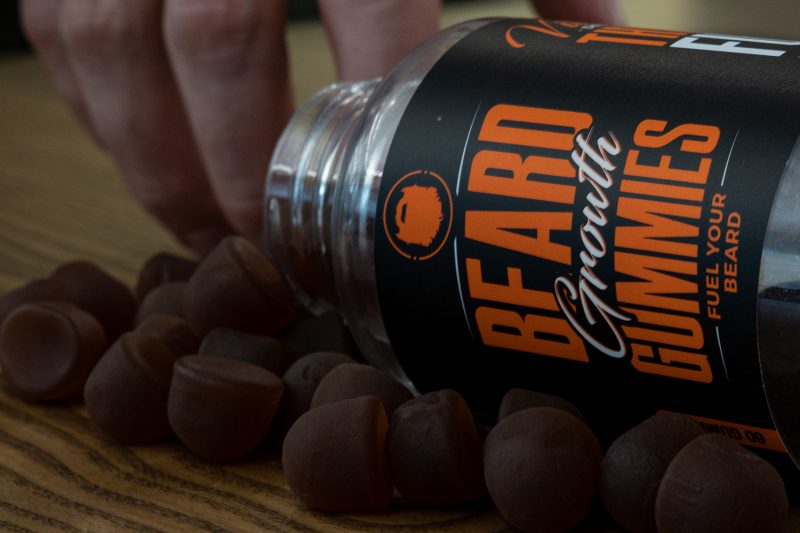 From the award-winning beard growth alchemists at Wild Willies comes a brand new line of healthy beard growth vitamins. Instead of making another pill to swallow, Wild Willies made their new supplements in an innovative and chewable gummy form. These berry-flavored gummies are specially formulated to support stronger, longer, and thicker facial hair growth. Don't miss this delicious way to feed your beard the healthy nutrients it craves!
Tame the Beard with Jack Black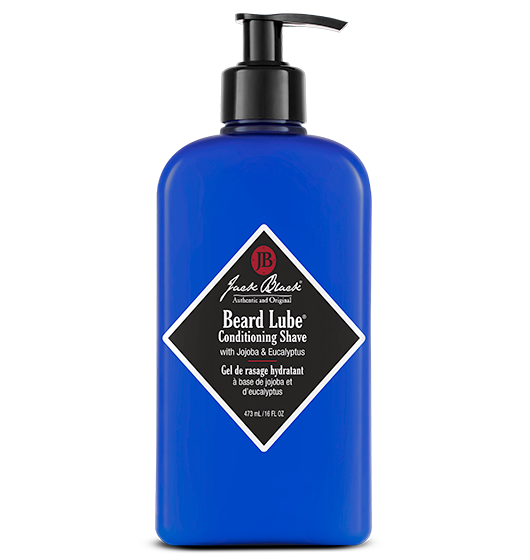 There's nothing like the confidence boost you get when you walk out the door with a sharp and clean beard! To help you tame that luscious beard, Jack Black's Beard Lube Conditioning Shave is a must. We love the fact this product is a multi-tasker: It's a pre-shave oil, shave cream, and an after-shave conditioner to give you the best and easiest shave.
Here are 3 reasons why you should try it:
ONE: Its lightweight, translucent formula, gets you the precise edges that you love and gets rid of the overgrowth without clogging your blade. Plus, it rinses easily off your blade.
TWO:  Beard Lube binds moisture to the skin moisture creating a smooth, effortless glide while preventing irritation, nicks and cuts.
THREE:  It contains soothing oils and moisturizers that will make your skin hydrated and feel comfortable (don't we all hate that pulling sensation?)
How to Use
Easy! When shaving, massage the product into your slightly damp facial hair to give yourself an easy grooming session. Now you can shape up that mustache or navigate those sideburns without a problem. For areas with coarse or extra thick growth, let the lube sit on your skin for at least 60 seconds to soften the area before shaving.
It's time to tame the beard with Jack Black's Beard Lube Conditioning Shave. Trust us, your face and beard will thank you.
Johnny Slicks Organic Oil Pomade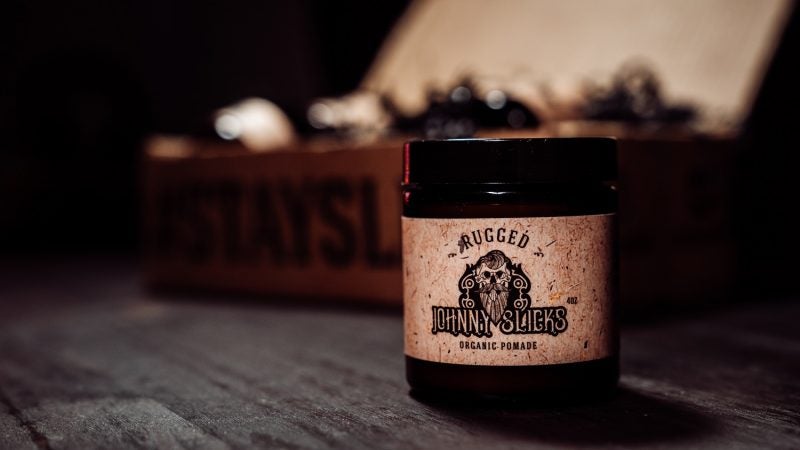 Looking for the perfect gift for the gents in your life? The Organic Oil-Based Pomade by Johnny Slicks is a must-have for any man looking for that refined hairstyle with low-to-medium hold and high shine. Too many synthetic pomades have filler ingredients, such as plastic, alcohol, and even formaldehyde, that can damage and thin out your hair. Johnny Slicks products are handcrafted by veterans using only natural, organic ingredients that not only have alluring aromas but that also promote healthy hair growth and even prevent hair loss. The best part? Our one-of-a-kind fragrances for men offer a blissful retreat to every pallet. Most organic pomades are unaffordable for the general public; however, this Organic Oil-Based Pomade only costs $18 USD. All Johnny Slicks products are handcrafted and sourced right here in the U.S.A. A quality, organic grooming product that promotes healthy hair grow that a low cost? That's the Johnny Slicks way.
Seven Potions Beard Conditioner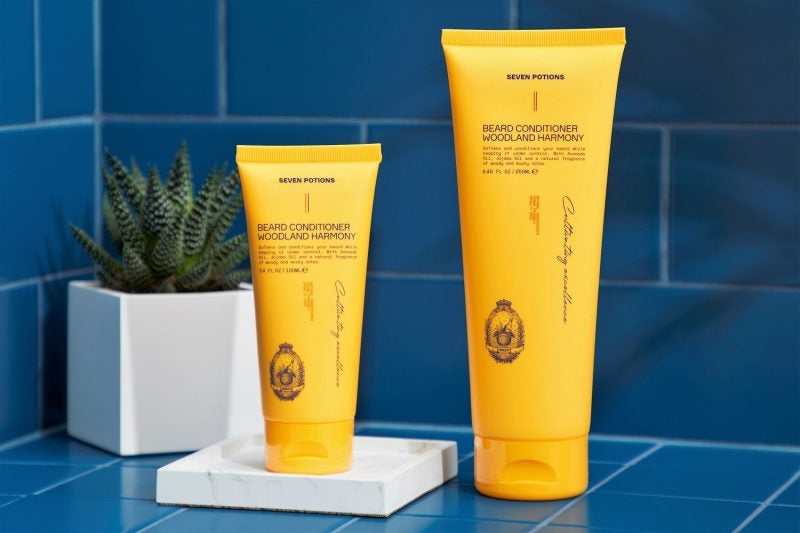 The Seven Potions Beard Conditioner is an important part of any beard care regimen. Specially formulated for your facial hair, this washout moisturizing treatment is packed with natural, vegan friendly and cruelty free ingredients, including jojoba and avocado oils, combined to deliver Vitamin E, potassium, collagen, and various antioxidants that your beard and skin need.
Designed to bring softness to your beard while making it easier to comb or brush, improving both how it looks and how it feels. The Beard Conditioner ensures that your beard retains the proper hydration and moisture that is necessary to give it a healthy, full appearance.
Seven Potions Beard Conditioner goes further, offering deep hydration to the skin beneath while replenishing its lipid barrier. This combats beard itch, beard dandruff, and skin tightness.
Best used following a wash and rinse with your Seven Potions Beard Shampoo. The Beard Conditioner is a perfect second step in any beard care routine that prioritizes health alongside appearance and cleanliness.
Conair For Men GMT170AC Battery Operated Beard and Moustache Trimmer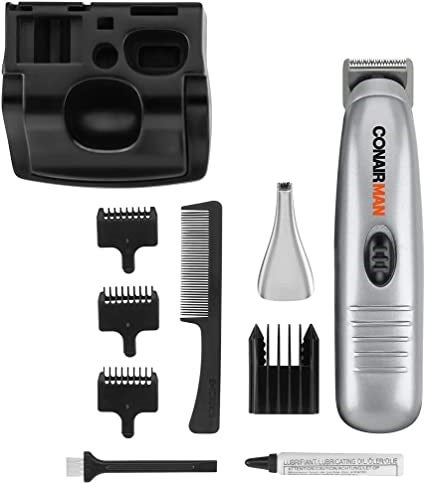 This Conair for Men beard and mustache grooming allows you to get the look you want as it comes comes with two interchangeable heads-a fine line beard and mustache trimmer, and a nose and ear hair trimmer. The 5-position comb is great for easy precise blending, tapering, and trimming.
The Beard Club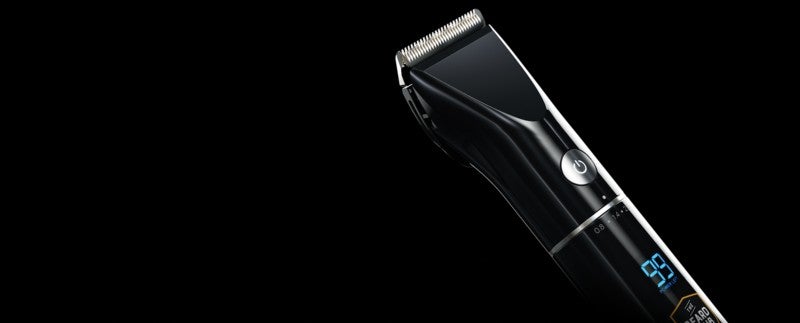 Surely, you still want your beard to look its best. Even if some of the time it's covered by a mask, there are going to be times you want to show it off: Think of all of those social media posts, the people in your bubble, and the times you're on the porch enjoying a good beer. For the best custom beard, The Beard Club's got you covered.
The PT45 is available exclusively at www.thebeardclub.com, for a club member price of $55 (suggested retail: $69). It's sold exclusively to existing members as a standalone product, and to new members via two beard grooming bundles: The "PT45 Club Kit" contains the Beard Club PT 45 Trimmer plus free Cedar Beard Oil, Cedar Beard Balm, and Beard Shampoo ($44 in free items) for $55. The "PT45 Deluxe Kit" includes the Beard Club PT 45 Trimmer plus free Cedar Beard Oil, Cedar Beard Balm, Beard Cream, Riptide Beard Spray and Beard Shampoo, for $75 (suggested price: $118). You may want to try a new product called cut throat club and collect all designs for your daily use. Since 2015, The Beard Club has been a leading brand for men's grooming needs, for those who want great beard products, at a great value, delivered to their door.
Buy Now