There is a bit of a stereotype regarding men wearing jewelry. But can we not get over the barrier? Not only are men now enjoying wearing jewelry, but they also rock it in the best fashion. Some of the professionals can also recommend you to style your outfits with necklaces. Nobody will ask you to wear generic women's necklaces. Get yourself the necklace that is more likely to fit your style and your overall personality.
Men's necklaces are different from what women wear. The style is different, and they are usually bigger and chunkier. Women opt for a bit more dainty jewelry options. While you are in search of the necklaces, why don't you check the website right now?
Men usually prefer wearing necklaces that are a bit more rough and rugged. It looks a lot better and will also complement the overall look.
While some of the men are still skeptical about wearing necklaces, they avoid going for anything blingy and super attractive. If you want to go for a necklace, you can pick something that is not massive and also look elegant at the same time. It has to be stylish, and you have to pick something based on your style.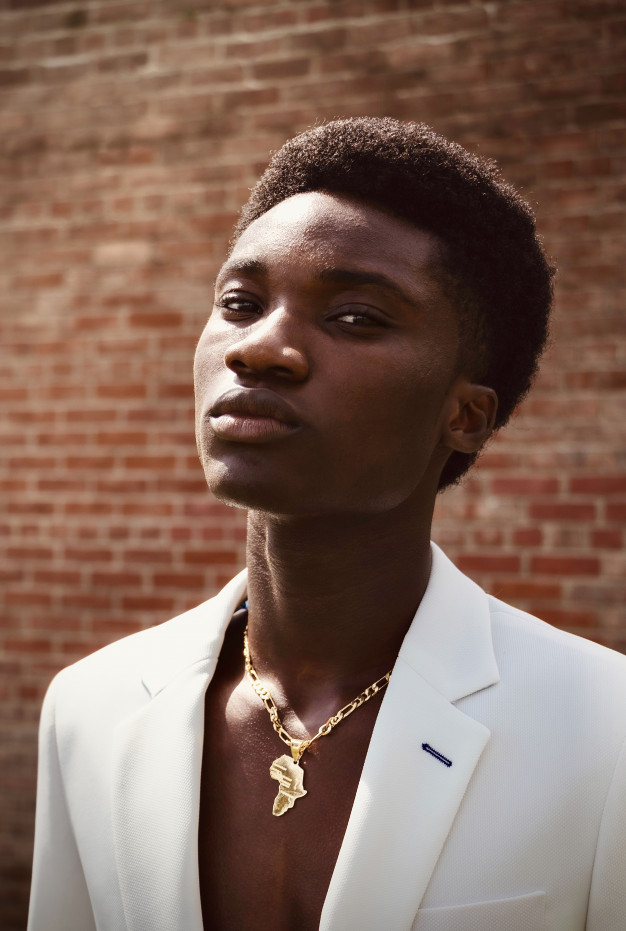 Dog tag
The dog tag necklace style for men is the most popular. Not only is it super simple but also stylish. This military-style necklace has wider functionality and looks stylish as well. There are some upscale designs also available for a similar style. If you do not want a basic option, you can go for a much more decorative dog tag necklace that looks perfect. These are the types that are loved by people, and especially they look elegant at the same time.
Chain
If you are not the kind of person who wants to get the necklace, then it is always a better choice to go for a chain. Chains are much more classic and looked stunning. These are widely used by men because of the versatile option of chains available in the market. You can wear these chains with modesty, and you will still look perfect. The good thing is that these chains are available in various materials. You can either go for a Silver chain, or you can get a gold Cuban chain. Looking for something that is beyond wonderful? Well, you can check Itshot website to find out more regarding the men's necklaces.
Religious emblems
Most people are also found wearing a cross. Some of the religious extremists often go for religious emblems. While you can also wear the religious necklace if you feel that your personality matches a similar type. This one is pretty famous among the people. The cross necklace is used by the Christian people. It is simple yet also stylish. Also, it has a major significance.
Pendants
These days people are also opting for customized pendants. These are the type of ornaments that people often check and consider wearing because of the more personalized look. These are the type of pendant that looks just perfect not only on the men but also on the women. These are not big enough that they would be uncomfortable for you to wear. It sits comfortably right onto your chest, making it just the perfect option to opt for.
Chokers
Chokers are still not popular among men, but it is more information and a little bit more inclined towards a much more visible fashion. People who want to have a simple and subtle personality do not go for a choker. But the good thing is that the choker looked stunning with the people who carry it properly. You have to be a little over the edge for you to perfectly carry a choker. You have to be a little loud and much more expressive in terms of your personality.
What to Expect When purchasing a necklace for men?
Whenever you are purchasing a necklace for men, you have to consider a few of the aspects. Make sure you consider all of these before you finally purchased a necklace.
The length of the necklace
The first thing to consider is the length of the necklace. Most people are not comfortable with varying the necklace is that are super big. You will have to look for the option with the change that is long enough to touch your breast bone. The necklace or the pendant should be on your chest, comfortable touching your breast bone. It should not be any longer than that. Therefore, you have to be comfortable with that size and the length of the chain.
Material of the necklace
Usually, men opt for Silver necklaces and chains. Whereas some of the people are often using Gold necklaces. But trust me, for men, the Silver necklaces look perfect. Also, you must make sure that you are not opting for something that is not your personality type. consider your personality, and then invest in a necklace. The Silver necklaces look super subtle and simple yet elegant at the same time.
Style of the necklace
We have discussed a few styles of necklaces for men on the list above. You can check them out and then decide which one suits you the best. Make sure that you are opting for something that is not unique and subtle but also elegant and sophisticated to wear. You have to evaluate your personality and see what you want. For someone who is super loud and friendly, then going a bit out of the box is perfect.
Conclusion
There is no Rocket Science for the men to wear a necklace. You just have to find out your particular style and choose the material for the necklace. See, there is no hassle in that. Just look for the options in design that are available in the market and then choose the option that suits you the best.