As the innovator of performance suits, xSuit is a leading global brand for professionals and other men seeking comfort, stretch, and technology in their formal clothes.
Started by CEO Max Perez in 2018, the xSuit was designed to fix the problems that plagued traditional suits and make them actually enjoyable to wear. With its revolutionary super-stretch, water-resistant, ultra-comfortable stretch suit, the company has developed a very sizable fanbase over the past five years. Its newest suit—the xSuit 4—has even broken more boundaries with its all-around incredible feel, anti-wrinkle, and stain traits, as well as its machine washability, meaning no more rips to the dry cleaners. The company has also released dress shirts, belts, and ties and, more recently, is now launching their most ambitious product since the original xSuit: the xBriefcase.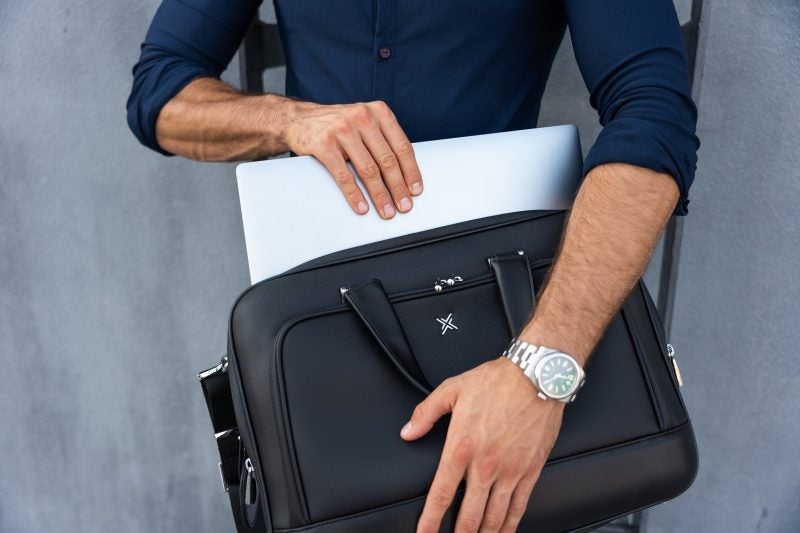 With xBriefcase, xSuit is bringing the same level of innovation and quality of its performance suits and other accessories to the world of briefcases. And with its lifetime warranty, you can trust that xBriefcase is built to last.
The market for briefcases has seen a significant shift in recent years, with modern professionals seeking a balance between style, durability, and functionality. For many modern professionals, durability is a top concern. They need a briefcase that can withstand the wear and tear of daily use as well as accidental spills or drops. Organization is also a critical factor. With the increasing number of devices and accessories that professionals carry with them, having a briefcase with ample and well-designed pockets is essential to keeping everything organized and easily accessible. Finally, modern professionals want a briefcase that looks professional and stylish without compromising on functionality.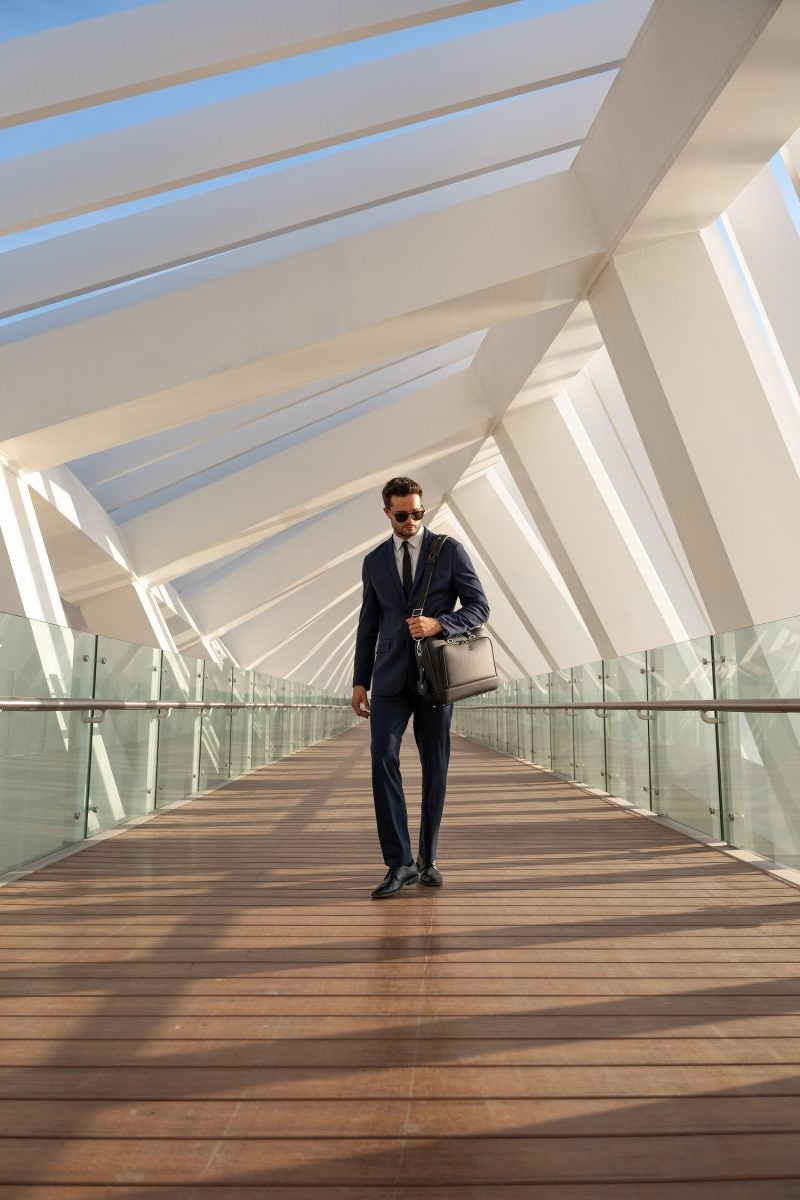 The xBriefcase is designed to address all of these challenges and more. With its spill-proof and drop-proof design, it provides unparalleled durability and protection for valuable items. The 19 smart pockets, including a modular laptop sleeve, detachable key ring, and hidden AirTag pocket, provide ample and secure storage for all necessary items. Meanwhile, ergonomic handles and a padded shoulder strap ensure maximum comfort during use, and the modern aesthetic and luxury design provide the perfect balance between style and functionality. The xBriefcase also includes additional features such as stabilizing feet, secure clasps, and easy-grip zippers that make it easy to use and carry, making it the ultimate briefcase for modern professionals who demand the best of both worlds.
Since launching its first xSuit five years ago on Kickstarter, the company is returning to crowdfunding for the first time since this special briefcase. This will give people the chance to claim the xBriefcase early at a special price before it later launches on the xSuit website. With xSuit's experienced and reliable team and brand (as well as the item already in production), you'll have the confidence to know that the xBriefcase is as described and contains all the amazing features shown. 
The xBriefcase is unlike any other briefcase on the market. It is the result of years of research and development and features a number of advanced technologies and design elements that set it apart from the competition. From the spill-proof and drop-proof design to the 19 smart pockets and lifetime warranty, xBriefcase is designed to exceed your expectations in every way. And with its sleek, modern aesthetic and luxury design, it is sure to turn heads and make a statement.
Want to experience the xBriefcase for yourself? Go to xSuit and save big by reserving one early.