Best Designer Men's Wallets to Emphasize Your Uniqueness
In today's ultra-fast-paced modern world, there are various reasons why today's minimalist, practical, and fashion-conscious man requires an intelligently designed, high-quality wallet.
Wallets can be a way to show off your style and how you live your life, but keep in mind that they are also essential for keeping your valuables safe.
What is the significance of a wallet? A wallet is necessary for a variety of reasons. A wallet is essential to safeguard all of your possessions, travel papers, money, and credit cards from theft, and damage. It's also a terrific accessory for defining your style and enhancing your image.

Many individuals take modern wallets for granted because they have become such a necessity. Simple designs that were imagined several decades ago have evolved into the wallets we know today.
Luxury wallets are very beautiful. Aside from their ultra-chic look, designer wallets offer a more affordable way to get your hands on high-end designer goods—think everything from Mansur Gavriel to Gucci for under $500. Plus, since you're likely to use your wallet regularly, few designer things make a greater case for the cost-per-wear notion.
Billfold Wallet
A billfold is a type of pocket wallet that has been around for a long time. You might have already guessed that its name comes from the fact that it is folding. The majority of these wallets will include four to eight credit card slots and two or three additional pockets for business cards.
They may have a third sleeve that allows you to store extra cards in the wallet. A coin purse is normally found on the right side of the inside, and it is usually fastened with a zipper or a snap.
We like Louis Vuitton's billfold wallets. To avoid counterfeits, we recommend purchasing the LV wallet directly from the official store; nevertheless, if you find an excellent offer online, you should authenticate it first. You can check your Louis Vuitton wallet by following LegitGrails' advice. 
The Louis Vuitton billfold wallet is a classic, featuring the brand's trademark floral designs and the "LV" emblem, which was designed by Georges Vuitton in 1896. While you can buy a pre-owned model, it won't show indications of its previous existence, thanks to its calfskin leather construction. In fact, we would say that it improves with age. Plus, because of its bi-fold form, you may easily slide it into your pocket and go.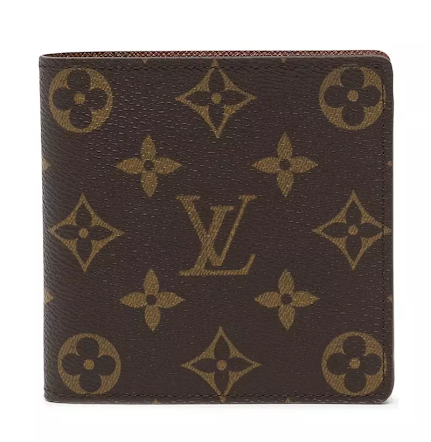 Classy Card Holder
Many people are opting for a super-compact and multifunctional cardholder that is designed to fit in nicely in their pockets.
When packed with loose change, a cardholder will not bulge excessively and will be easier to carry.
Given its size and the ease with which it can be slipped into a pocket, a cardholder is frequently more durable than a wallet, which may be subjected to daily wear and tear from being stuffed into a bag or carried in the back pocket.
Many luxury labels provide classy cardholders; Louis Vuitton, for example, sells them in a variety of patterns that are both functional and fashionable.
One of the benefits of choosing a Louis Vuitton card holder is that it is constructed of canvas, one of the most durable fabrics available. It's not only easy to keep clean, but it doesn't expand as much as leather. This is especially critical for cardholders. You don't want to place your card or important piece of paper anywhere and then discover it has fallen out.
It's also cost-effective – this is a realistic price in the premium market. Not to mention the item's longevity, which ensures that it will serve you well for a long time.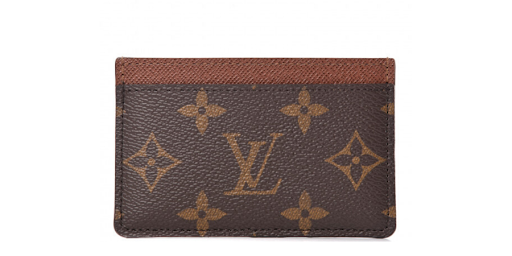 Travel Wallet
A travel wallet is specifically intended to contain all of the necessary travel documentation as well as secure card and cash storage. It will be larger than a regular wallet since it will be able to accommodate one or more passports. The travel wallet allows you to quickly access crucial flying documentation.
Wallets like this can be found in a variety of high-end labels like Louis Vuitton, Saint Laurent, Gucci, and others.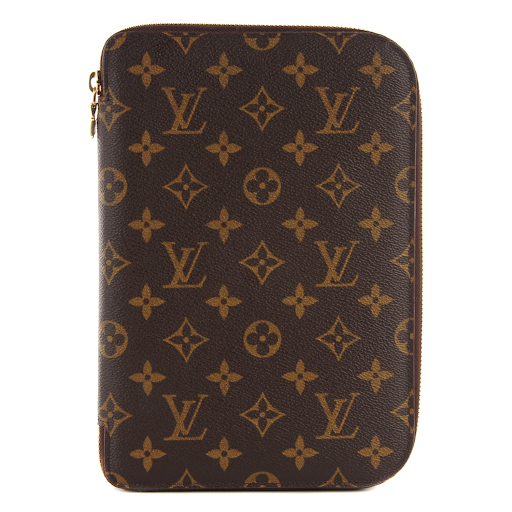 Slim Leather Wallet
If you're planning to keep your wallet in your clothes, a compact wallet is preferable over a thick wallet. A compact wallet is less bulky and weighty, whether it's in your front or rear pocket. Although these slim wallets are commonly marketed as men's wallets, they can be used by anyone. If you just carry eight cards and a small amount of cash and like to keep your wallet in your pocket rather than a messenger bag, fanny pack, or handbag, try one of these.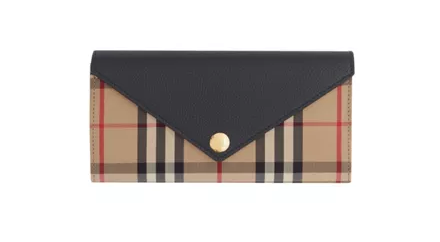 Money Clip
Money clips are simple items that allow you to carry your cash and credit cards discreetly and stylishly. They're popular among businessmen and ladies who want to be stylish and practical at the same time.
With a trio of classic money clips, the Gucci Leather Animalier money clip is a wonderful solution to your cash storage needs. It's made of buffed leather with embossed logos and GG hardware and comes in subtle black and silver-toned variations.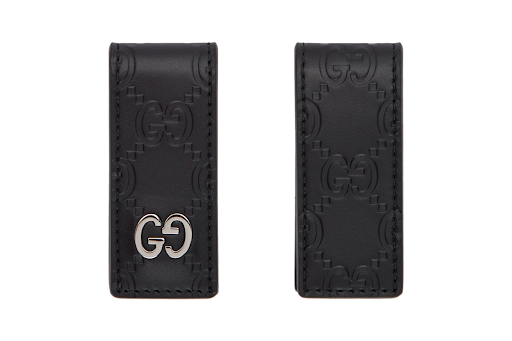 The Best Choice for Men
Having a wallet is quite useful. It's ideal for storing all of your vital documents and cash. Wallets are also really stylish. For any occasion, wallets go well with a variety of styles and designs. No matter what your plans are, it's critical to keep your cash in a place that reflects your personality and taste. Many men like black or brown leather wallets for this reason. They're simple and versatile, so they'll work for any occasion. We always advise you to purchase genuine models from authorized retailers.