Summer weekend parties just got a whole lot hotter thanks to these top of the line products products for long weekends, tailgating barbecuing, and kicking back.
Don't break a sweat and celebrate the July 1st and 4th long weekend with summer swag! We've grilled up a list of the sweetest gear and most reliable outdoor products for weekend hangouts – all you need to do is bring the beer.
Schwank Grills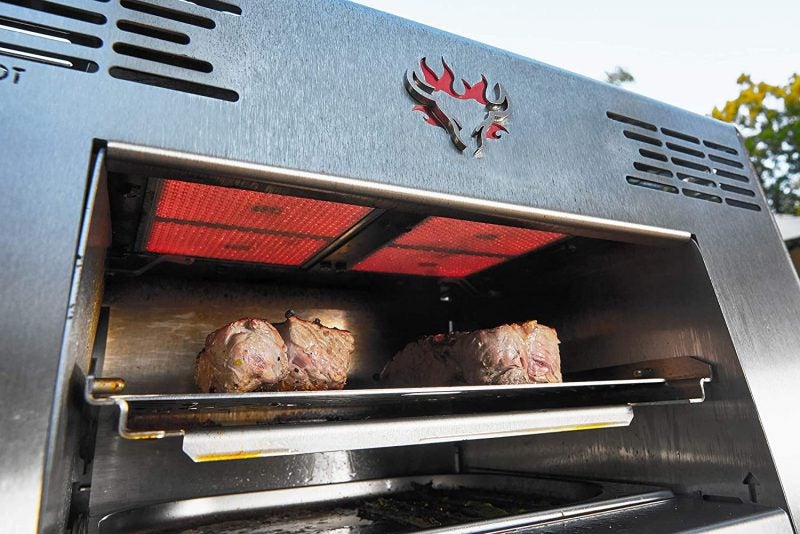 Just in time for the long weekend you can bring steakhouse quality home and grill to perfection with Schwank Grills. The all-new Infrared Grill, is a revolutionary portable gas infrared grill made for steak-lovers to achieve premium steakhouse quality taste at home. The secret lies in the innovative infrared heating technology, used by the world's best steakhouses, that heats from above at extreme temperatures up to 1500°F to sear the steak in as little as 60 seconds per side, producing a delicious and flavorful crust.
Enjoy premium steakhouse quality in any outdoor setting by grilling with the same infrared heating technology used by famous steakhouses such as Morton's Steakhouse, Peter Luger (Brooklyn, NY), CUT (Beverly Hills, CA), and Gibson's (Chicago, IL). Each Schwank Grill is Made in the USA and constructed with high grade stainless steel materials. Don't feel like steak? No problem! Schwank Grills can be used for Chicken Wings, Hamburgers, Seafood, and Vegetables.

To celebrate July 1st & 4th Schwank Grills is offering $150 OFF a Schwank Grill. Use promo code: JULY4SWAG 
Items must be added to the cart for the promo code to work.
Sun Ninja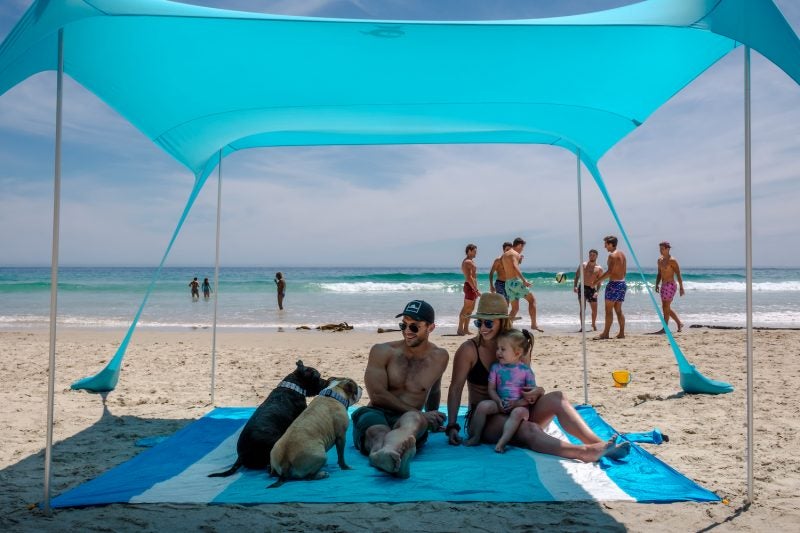 If you're tired of painstakingly driving an umbrella pole into the sand, only to have a gust of wind rip it away, swap your complicated beach canopy for the Sun Ninja; a brilliantly engineered sun shade that gives you a cool place to relax, UPF 50+ protection, and hours of uninterrupted fun. Sun Ninja shades are crafted with advanced water-resistant, machine washable fabric offering UPF 50+ sun coverage to block out harmful UV rays and protect beach bums from sun burns and solar glare. Each tent comes complete with stability poles and anchors that allow for installation on your choice of sandy beaches, grassy parks, or even on rocky camping grounds, as well as a compact travel bag that keeps all the bells and whistles organized until you reach your destination. Sun Ninja shades are available in 4-person or 8-person variations making them perfect for families and friend groups of all sizes.
Essential Elements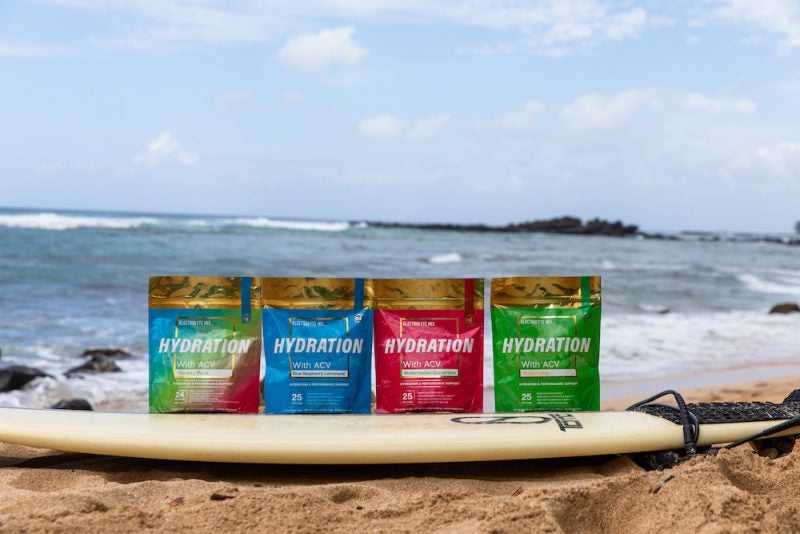 This summer don't miss out on the easiest way to hydrate with Essential Elements Hydration sticks which are the perfect fuel to recharge. Featuring a combination of apple cider vinegar, sodium, potassium, and buffered vitamin C to ease digestion, you'll keep hydrated and ready to roll. Just like you, Hydration goes the extra mile for the extra oomph you need to keep working out, finish your shift strong, and stay energized all summer long.
Essential Elements hydration sticks come in three delicious flavors: Blue Raspberry Lemonade, Watermelon Cucumber and Yuzu Lime and retail for $44.99
Keep Your Drinks Ice Cold With Chilly Moose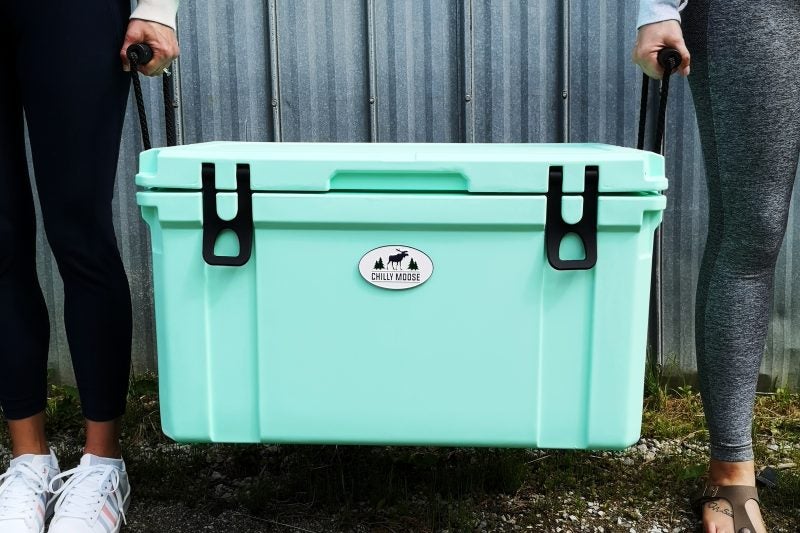 Summer is officially in full swing and it's time to celebrate July 1ST & 4TH! A crucial part of enjoying your long weekend involves having top of the line equipment that helps you sit back, relax and enjoy. SWAGGER editors know that enjoying an ice cold beverage on a hot summer day is essential whether you are at the cottage, a BBQ, camping or enjoying the great outdoors. It's time to say hello to your new best friend: The Chilly Moose Ice Box. Designed in Canada, Chilly Moose coolers are tried and tested for maximum durability to ensure the best ice retention and functionality.
The 55L Chilly Moose Ice Box is designed to hold 64 cans, 45LBS of ice and has an impressive ice retention of 3-5 days!  Thanks to its foam pressure-injected insulated walls for an exceptional ice retention. The form-fitted interlock lid system keeps the heat out and cold in, which is perfect for your next camping or hunting trip. In addition to keeping your drinks cold, The Chilly Moose Ice Box is virtually indestructible, that's because of its durable Heavy-duty rotomolded construction. Fully equipped with a quick drain release valve, heavy-duty rope handles and wildlife resistant construction.
The 55L Chilly Moose Ice Box comes in various colours, so you can choose one that fits your style and decor. It is perfectly equipped with a lid and gasket to keep the integrity of your drinks intact. So, if you want to add a little fun to your beverage, check out all the other fun accessories available for Chilly Moose.
SWAGGER Tip: Just in time for the long weekend, use the 55L Chilly Moose Ice Box to keep your drinks ice cold at your next family BBQ!
Sit Back & Relax on the Trailhead™ Camp

Chair

 by Yeti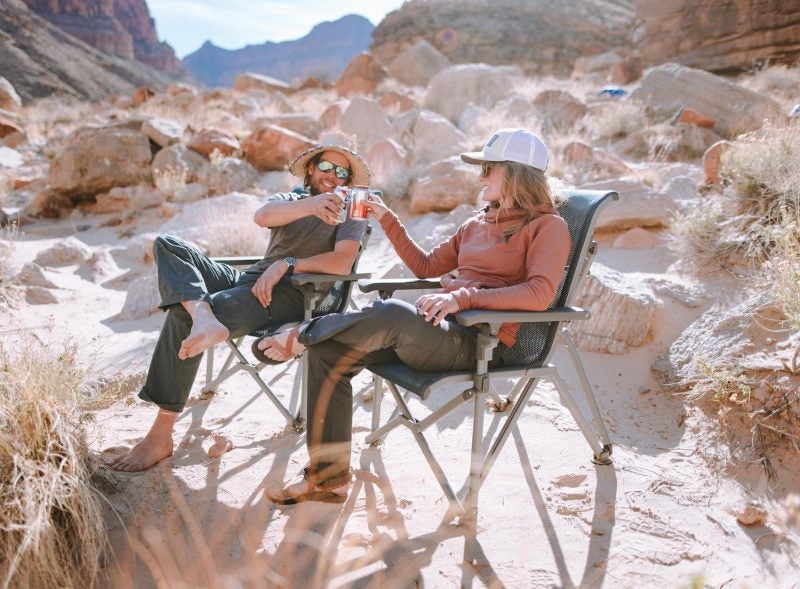 The YETI TRAILHEAD™ CAMP CHAIR: The Perfect Chair for Your Next Outdoor Adventure 
It's time to sit back, relax and enjoy the long weekend with the Yeti TRAILHEAD Camp Chair.
The YETI TRAILHEAD Camp Chair is ideal for all types of outdoor activities. Thanks to its crossover frame, this lightweight chair is designed to be easy to pack and go no matter where you bring it. Thanks to its UV-resistant fabric it is built to last and won't break down under UV rays. This luxurious chair also comes with a robust storage bag in the shape of a backpack, allowing you to distribute the 13.3 pounds evenly across both shoulders for a more ergonomic fit. The sturdy structure can even support up to 500 pounds, and the ultra-comfortable FlexGrid fabric adapts to your figure for the utmost comfort. All you need now is an ice cold beverage.
SWAGGER Tip: Bring the YETI TRAILHEAD Camp Chair on your next beach or camping trip!
G2 Kenyon City Grill
Grill Your Way Into The Long Weekend With The Kenyon G2 Grill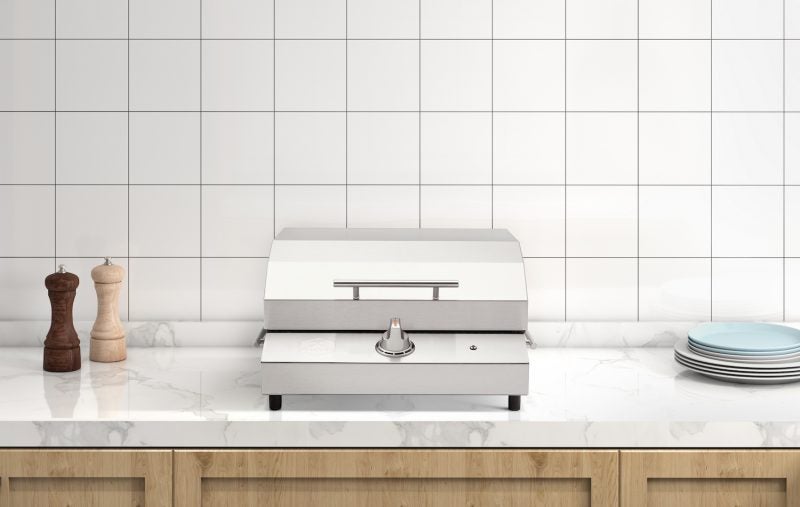 Looking for a way to make your long weekend even better? Then consider grilling with the Kenyon G2 Grill. Their grills are powerful and durable, perfect for any occasion this holiday. Whether you will be cooking alone or with a large group, Kenyon G2 Grills will have you covered. The Kenyon G2 Grill has two 15,000 BTU burners and can reach temperatures up to 500 degrees Fahrenheit, making it perfect for searing your steak or other meats.
The grill also features a cast iron griddle plate that's great for cooking pancakes, eggs, and bacon. And when you're done cooking, the Kenyon G2 Grill's removable drip tray makes cleanup a breeze. Kenyon G2 Grill is made of high-quality materials, making it possible to withstand high heat. Additionally, the grill has a sturdy design to help support heavy food items. Finally, Kenyon G2 is easy to clean so that you can enjoy your food without worry.
Celebrate The Long Weekend With Gozney's Roccbox Pizza Oven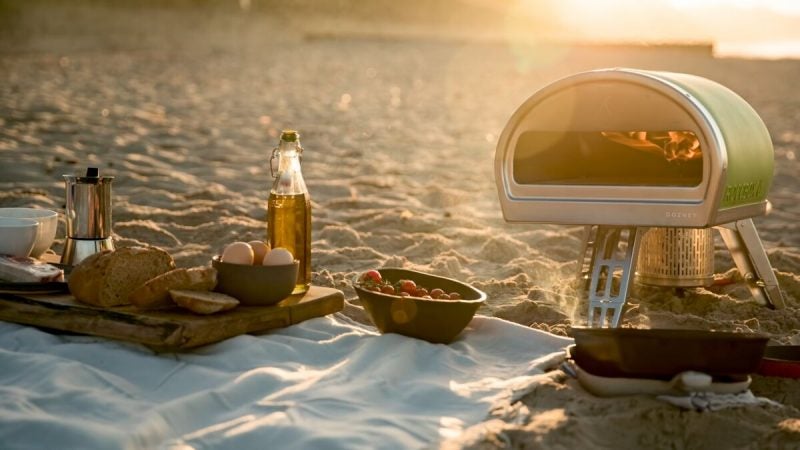 When it comes to summertime grilling, there's nothing quite like a piping hot pizza straight from the grill. And with the Gozney Roccbox Pizza Oven, you can enjoy fresh, wood-fired pizza anytime, anywhere.
This restaurant-grade portable pizza oven is perfect for the backyard, the beach, or wherever the long weekend takes you. Just fire up the Roccbox and you'll be cooking pizzas in no time. Users can take Roccbox anywhere, thanks to its collapsible legs, removable burner, and  thermometer integrated within the oven. The oven reaches 950°F and was created with consumers in mind, offering unrivalled performance and convenience of use for all cooking levels.
Enjoy excellent cooking outcomes created by a strong stone floor, superior insulation, and a distinctive rolling flame. It is equipped with a gas burner, with the option to add a removable wood burner. Additionally, it is available in Olive Green and Grey, so they can be sure to choose the best color for themselves.
Roccbox enables them to host pizza parties for their families and friends in a friendly way due to Roccbox's silicone coating that is safe to touch. So, whether they're planning a family barbecue or an outdoor party with friends during this long weekend, the Gozney Roccbox Pizza Oven is the perfect way to elevate their summer grilling experience. Order yours today.
The Challenger Bread Pan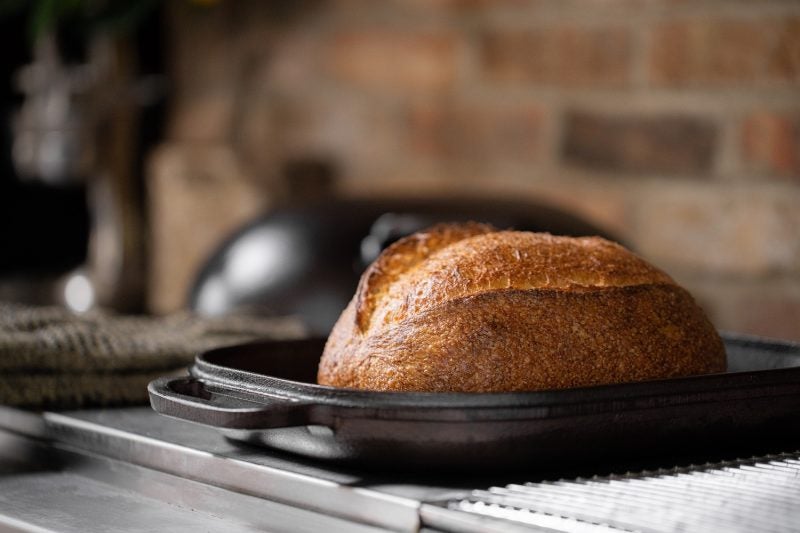 With summer BBQ's on the horizon, accompany your meal with perfectly baked bread, made with love. Created by bakers for bakers, the Challenger Bread Pan is made of black cast iron to ensure that your bread is baked with the perfect amount of heat. Operating as an upside-down Dutch oven, the lid of the pan is shaped like a loaf to ensure that there is no wasted space as your dough bakes. And with the Challenger's tight seal, you'll never have to worry about steam escaping from your oven again. With an artisanal design and a crack-resistant build, you can be sure that your pan will be ready to bake for years to come. Don't feel like bread? Bake a beautiful pizza, a delicious dessert or roast a chicken with these fantastic recipes!
818 Tequila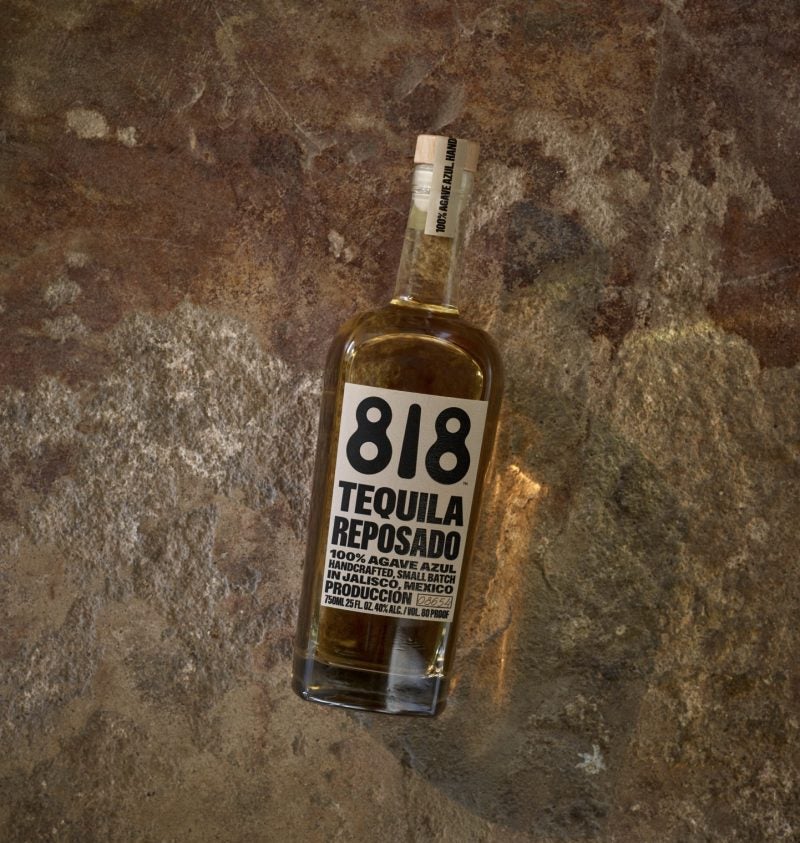 Sip 818 Tequila, founded by Kendall Jenner, is an award-winning tequila made in a family-owned and run distillery in Jalisco, Mexico. Utilizing traditional methods to produce the most natural and best tasting tequila, 181 is also committed to operating a sustainable supply chain to reduce their environmental footprint. 818 Tequila is made entirely of Weber Blue agaves and comes in three different varieties: Blanco, Reposado, and Anejo are the three types of tequila.
Buy now
Sonos Move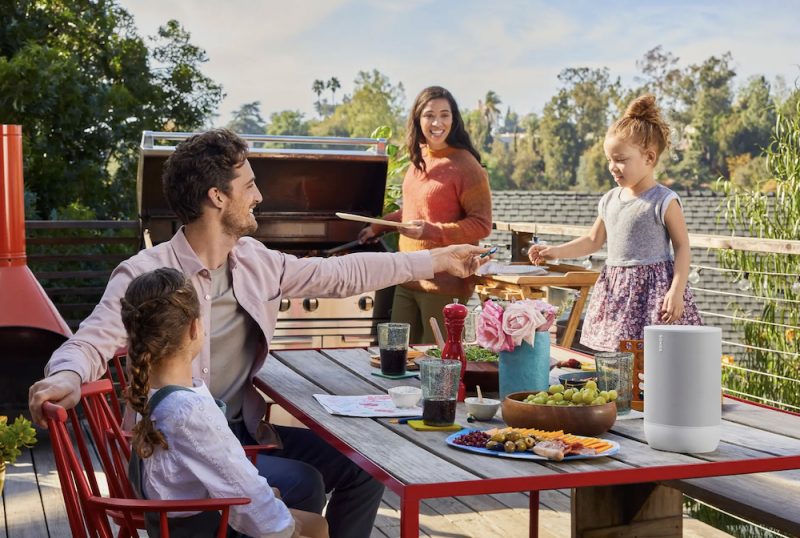 This summer bring life to your party with Sonos. The Sonos Move ($499) is a rechargeable smart speaker that can be used for both outdoor and indoor listening. Deliberately designed to be easy to use, the Sonos Move supports Bluetooth and WIFI connectivity and can be controlled via the Sonos app, Bluetooth, Airplay and voice commands. It has an IP56 rating for weather resistance and battery life lasts up to 11 hours, with charging possible via a compatible USB-C charger or the included charging cradle.