One of the most important parts of any healthy relationship is showing affection to your significant other. Doing so will show your loved ones that you care about them and appreciate everything they do for you.
Fortunately, there are many ways on how you can strengthen the bond with your partner and give a sense of harmony in your relationship. While some choose to express their admiration for their partner with small affirmations such as a love message on the mirror, others decide to go a step further and show their love in more unique and personal ways.
No matter what you choose, the key is to find something that will sweep your lover off their feet and make them fall even more in love with you all over again.
So, if you are looking for ways to show your appreciation to your loved one, here are five ideas they will definitely like.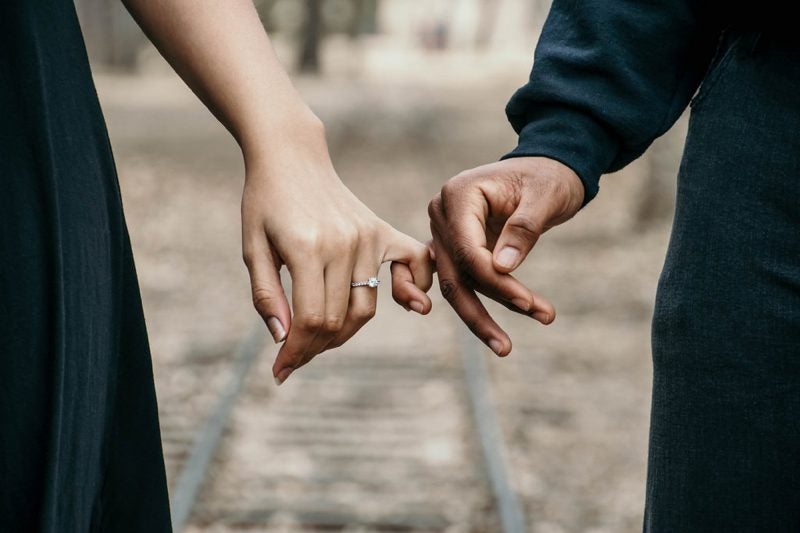 Buy them a gift
The most obvious way you can show affection to your partner is by giving them a gift. From a food basket with their favorite delicacies and drinks to a piece of timeless jewelry, you have plenty of options to choose from to honor your loved one.
For example, clothes still seem to be on top of every partner's list to express admiration. There are many tops with chic designs and inspirational sayings like the Grow With Grace shirt that would be the perfect choice for your lover. With this tee, you will show that you share their values and support them in every way possible.
Plan a surprise date
If you haven't done so in a while, you should consider planning a surprise date with your partner to enrich your relationship. This will definitely sweep them off their feet and show them that you value your time spent together.
To make it truly affectionate, choose a location that is special for both of you and decorate it in a way that will be the most romantic. Make sure you bring their favorite wine and dish and play some music in the background. Treat your partner with courtesy and show them all the love you have for them.
Give them flowers
A traditional way to show affection to your loved ones is to give them flowers. The way flower bouquets are arranged, the color and type of bloom you give all work together to convey the message of appreciation and love you have towards your significant other.
For example, roses are the most romantic type of flowers with which you can enchant your beloved and enhance the romance in your relationship. To make it even more personal, leave a love note in the bouquet with a quote that best describes the bond you have with each other.  
Prepare a meal
The truth is you don't have to wait for a special occasion to prepare a meal for your partner. Instead, you can make it every once in a while thing to basically spoil them and serve them like the royalty they are.
Cooking a romantic dinner doesn't need to be anything complicated and fancy. In fact, you can go for a simple steak and grilled veggies meal that will be accompanied by a glass of their favorite wine. Whatever you choose to prepare, don't forget dessert as it will be the perfect ending to such a beautiful night.
Take them on a trip
Another way to show affection for your partner and keep the romance alive at the same time is to organize a trip. This will be a great opportunity to spend quality time together and enjoy doing things that fulfill you both.
There are plenty of couple-friendly locations that should be on top of your romantic escape list. Depending on your partner's preferences, you can choose to spend a weekend at the beach or visit some of the metropolitan cities in the world that they've been dreaming of seeing their entire life.
Final thoughts
One of the things that couples need in order to build a strong bond in their relationship is affection. By showing lots of it, partners are able to express their love and admiration they have for each other which will definitely help enrich their connection. This can be anything from a kiss to doing a grand gesture that will be greatly appreciated by the other person.
So, if you are looking for ways to show your loved ones how much you care about them, borrow some of the ideas from here and form a healthy relationship.