Have you ever wondered how some people can get into the hottest restaurants? How they have exclusive access to events wherever they are?  Maybe there is a part of you that admires their ability to get an invite to the EMMY pre-parties, but there is also part of you that is a little envious.  We are going to give you the inside scoop on how you can be part of a private membership community and get the same access, the same invites and perks that your frenemy has.  It all starts with SELECT.
SELECT is a private membership community that provides access to exclusive events, pricing and perks at over 1.6 million premier partner locations across the globe.  There are more than 19,000 members currently.  Applying is easy.  Simply fill out some basic information and if you manage to be accepted, your $300 USD membership fee includes unlimited access to everything from complimentary cocktails to unpublished special rates at 5-star hotels AND access to member-only events at the most buzz-worthy venues.  Most of these hot-spots don't provide benefits like this anywhere else.   To make your life easy, you can link it to your credit card, but keep your eyes out in 2020 for SELECT's credit card launch.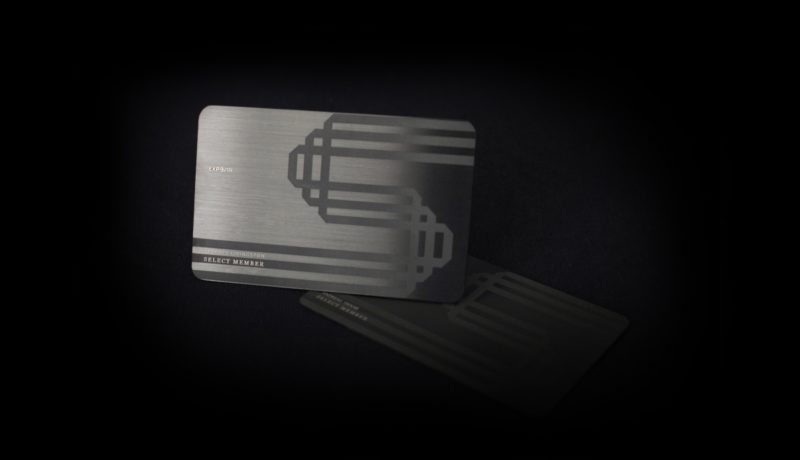 Here are a few more specific examples of the benefits that you can expect with SELECT:
Hotels and Travel
Anyone who travels wants to stay somewhere that is well-located.  Why not save 25% at The Standard in LA (the Sunset Strip location is in the heart of West Hollywood) or The Row in the Big Apple?  You can enjoy discounts or complimentary room upgrades in places like New Zealand, Udaipur and Galapagos.  Use the SELECT Hotels Portal to learn more about unpublished room rates in the US and around the world.
Receiving discounts on prestige airlines like Air Etihad, cruise credits on lines like Celebrity and even discounts on a private car service like Groundlink will make you feel like a million bucks without having to spend it.  After all, who wants to use ride sharing when you can drive away in a luxury vehicle?
Dining and Nightlife
If you are heading to NYC, LA, Miami  or seven other (and soon to be more!) major US cities, your SELECT card gives you everything from rounds of  drinks to sizable discounts (15%-40% off) or a combination of the two.  A few examples from New York include rounds of champagne at the STK Rooftop in Meatpacking, 30% off at Brasserie Saint Marc in the Lower East Side, and complimentary chef-selected sake or whiskey at upscale omakase hotespots like Sushi by Bou.  Members will also receive VIP persks like rounds of drinks at Shelter in Brooklyn and ZAVÕ in Midtown among hundreds of locations nationwide.
Never get turned away again with guest list access at nightclubs including 1OAK, Up & Down and Lavo.  Looking for a different sort of nightlife option?  Members also receive a round of drinks for every round you purchase at any Bowlmor or Bowlero location around the country or two for ones at the trendiest speakeasies and cocktail lounges.  The possibilities and perks are endless.  Look out for invites to parties that are exclusive and deeply discounted entry fees too.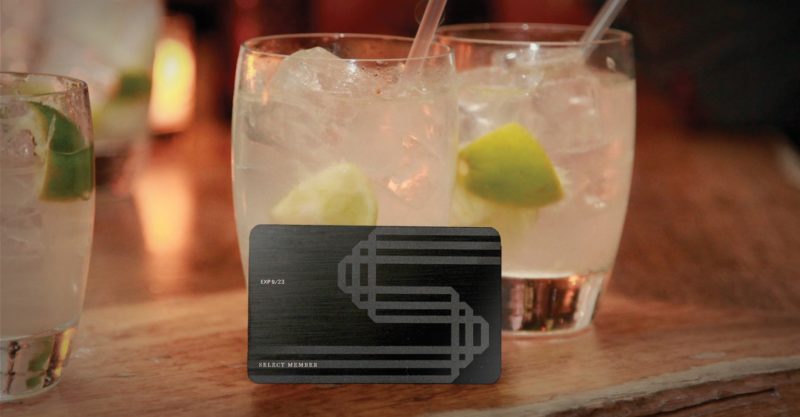 SELECT Social Nights and Entertainment
Mingle with like-minded people at these members-only events in major cities across the US.  You'll receive everything from comped beverages and open bars to invites to restaurant openings and more.  If you are a sports fan, SELECT gives you savings for a wide range of NFL, NHL and MLB games across the States.  Score brownie points with the woman in your life by surprising her with tickets to her favorite Broadway show or NYFW.
Lifestyle
Saving cash on your 4-wheeled baby is yet another perk.  With brands like BMW, Lexus and Jaguar offering discounts or dealer invoice pricing, this could be the year that you drive away in your dream car.  Dress with SWAGGER wearing Brooks Brothers, Smather and Branson or Acustom Apparel – all at a discount.  You'll find everything you need from spa treatments for her (or yourself) to TUMI luggage in this section.

In partnership with SELECT