Justin Bieber is one of the most influential individuals in the world. With a fan base that spans across the globe and social media followers of more than 180 million, he has made himself into a pop icon.
His influence has extended to the fashion industry too. Justin Bieber has been a muse for many designers throughout his career, and he also has his own line of designer shoes with Adidas. The singer became the face of Calvin Klein underwear in 2014, making him the youngest male face of that major designer brand. He heavily influences his fans to buy the same clothes and products he wears.
Justin Bieber's wardrobe has been hit-or-miss over the years. His style has changed over the years to include a variety of different looks. One of his most famous looks is "Bieber Fever", characterized by a black suit with black shoes. With the release of his album, Purpose, his style has once again taken an edgy turn.
What is Justin Bieber's Style?
Justin Bieber is a huge trendsetter in the fashion industry. Because of his fresh, unconventional and peculiar fashion trends, some consider him the champion of Scumbro fashion. Scumbro fashion is a style that exploded in popularity where men essentially attempt to appear casual and almost lazy while wearing luxury clothing brands. But for most fashion enthusiasts, Justin Bieber is considered a popular and influential celebrity in street fashion.

Justin Bieber's style has inspired many designers to create their latest collections. Here are five pieces inspired by Justin Bieber:
Long White Tees
Justin Bieber is passionate about basics. In fact, Justin Bieber's stylist worked with him in producing a line of long white tees.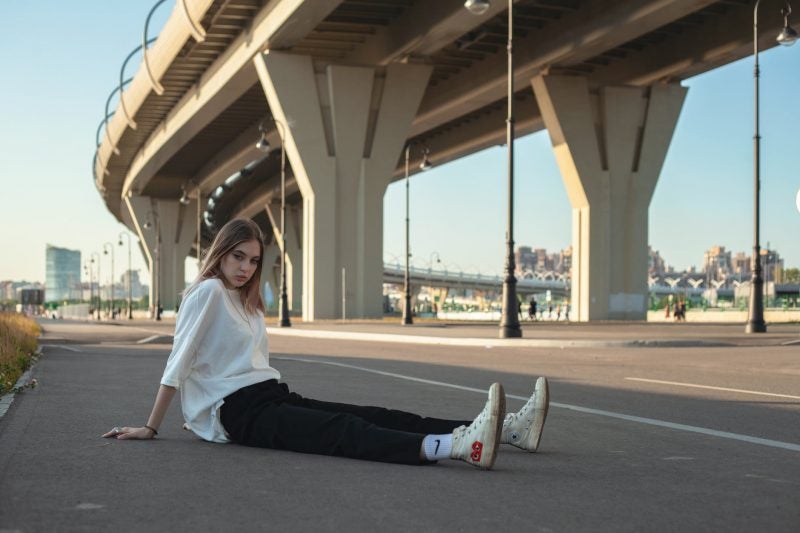 Justin Bieber has been rocking long white tees for quite some time now. He wore them during his tour, in music videos, and also sold them as part of his merchandise. While Bieber is not the first person to wear a plain white t-shirt, his long and oversized white tees are different that made it rock street fashion. White tees have always been relegated as casual wear, but Justin Bieber uses them to make a statement. He wears them with blazers and baseball caps for a look that some people have called "formal rebel."
Drop-crotch Trousers
One of the most iconic fashion pieces inspired by Justin Bieber is the drop-crotch trousers. Drop-crotch trousers were either worn as a fashion statement or used to make men look dapper. These pants have become popular among young people who want to look cool or rebellious on the streets.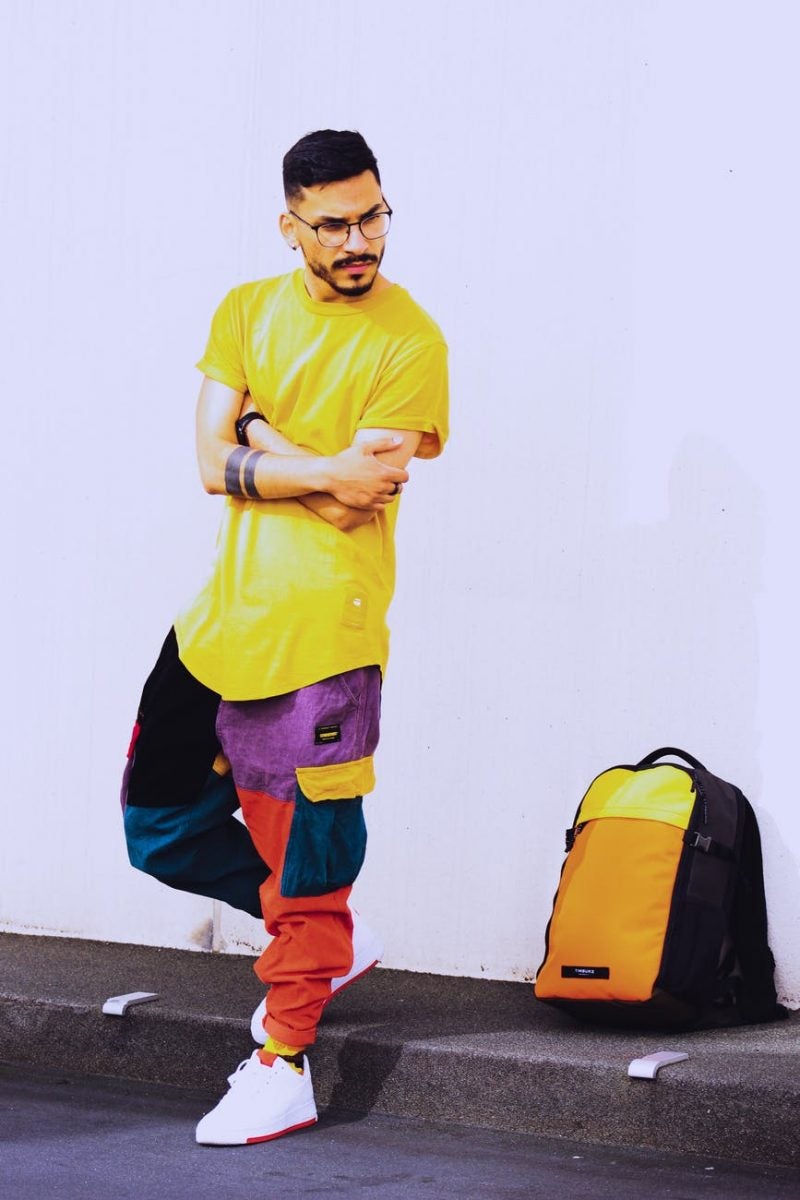 The idea of wearing trousers with a dropped crotch first came from hip hop culture. Hip hop artists wanted to be different and show that they weren't following the rules, so they started wearing them as early as in the 1960s.
Drop-crotch trousers are a fashion piece that is gaining popularity. They are a more comfortable, relaxed style of pants with a wider and lower cut in the middle of the legs.
As Justin Bieber has been seen wearing them, drop-crotch trousers have sparked interest around the world. Even though many people see them as profoundly unflattering, these wide-legged trousers have become one of the most popular fashion pieces in recent years.
Ripped Jeans
Ripped jeans are a casual piece of clothing usually worn by people who want to look edgy. Celebrities, such as Justin Bieber, have popularized them. The popularity of this piece can be attributed to the fact that they are one of the few items in fashion that are easily styled.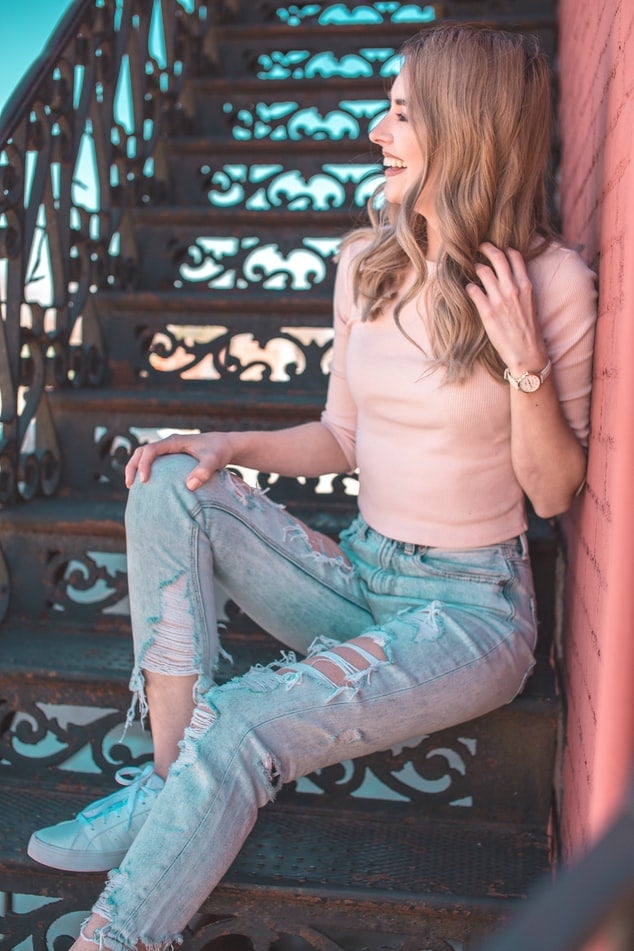 The ripped jeans trend has been around for a while, but it came to the forefront when Justin Bieber wore them paired with unusual pieces and his signature long white tee. When Justin Bieber wore a pair of socks and ripped jeans at a concert in 2010, he had started a trend in the fashion industry. Fashion designers like Lauren Conrad and Karl Lagerfeld have used this as inspiration for their designs.
Hoodies
Justin Bieber has brought attention to another ubiquitous article of clothing, the hoodie. The trend of wearing a hoodie has been around for many years. But only recently has it been elevated to being considered a fashion item.
The hoodie trend was popularized when Justin Bieber released his 2016 hit song, "Cold Water." In this song, he and fellow performer Major Lazer wore hoodies on stage, and the audience quickly adopted it.
In the past, people wore hoodies mostly because they are comfortable and warm. This is no longer the case. The new hipsters wear them not because they are cold but because they want to be fashionable too. This change in attitude is partly due to the influence of celebrities in pop culture, such as Justin Bieber, who wear them constantly in his music videos, concerts, and even selfies with fans.
Baseball Cap
Initially worn by players to shield their eyes from the sun, the baseball cap has become a famous fashion statement. The popularity of the baseball cap has been fueled by celebrities like Justin Bieber, who wear them in their concerts, on the streets, and on red carpets.
Justin Bieber is truly an international sensation. He has millions of fans worldwide, and they are all eagerly awaiting his next move. The moment he stepped out wearing a baseball cap, it became an instant hit on his fans.
What's the Secret to Justin Bieber's Fashion Sense?
Justin Bieber is one of the most successful contemporary artists in the world. His appeal is not just limited to teenagers. He has also built his clothing line, "Drew", which has been selling like hotcakes.
It is not surprising that Bieber has inspired the fashion world. Justin Bieber has different standards in fashion, and some can describe his style as almost anti-fashion. But, it is essential to note that Justin Bieber's fashion sense is not just about what he wears. It also includes the way he carries himself and the way he interacts with fans.