Jaimie Tucker is growing in popularity as a mega social media Mom influencer. So how did she get there, you may ask? Well, the road was not easy, but Tucker made it fun along the way. While she was born in Canada, Tucker spent the majority of her childhood in Southern California, where she ultimately got her start. Around age 12, Tucker fell in love with the monthly publications of Vogue magazine and realized a calling to express herself through fashion, beauty, and wellness.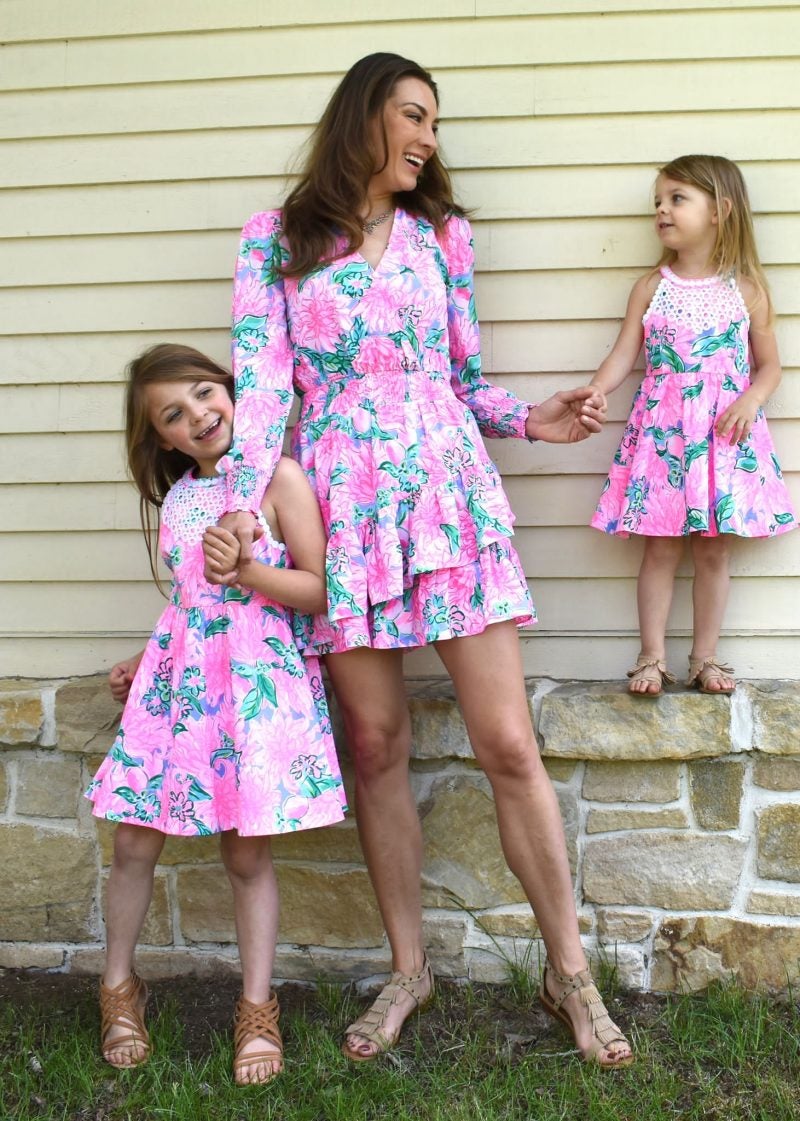 As an adult, Jaimie is a wife, mother of two and manages to balance a thriving career as well. From the outside, it may seem like Tucker leads a carefree life; however, balancing work and family life is extremely difficult, even when your Instagram feed is as perfectly curated as hers.
One day, it dawned on Tucker that she was constantly asking herself how she could merge her home and work life together. This question and exploration led to the creation of her family-centered content creation journey. Tucker began to blog about her everyday life, record moments of joy and moments of work, and, of course, document her family's daily happenings.
When Tucker made the leap to put herself out there, she also made the decision to include her two wonderful daughters in the project. She created an account based on "Mommy and Me" looks, from outfits to hair, nails, and even cooking lessons. Tucker wanted to ensure that she was doing something that she loved while also making sure she could be a full-time mom in the process.
'Mommy and Me' went viral and got recognition throughout the country, hitting notable audiences like NBC, CBS, and FOX. Her successes were something that Tucker would never have dreamed of or thought would come true, but she always knew to keep the faith and to keep the words "if it's meant for me, it'll come to me" in the back of her mind, and of course, it did.
Tucker maintains a focus on women's empowerment and wants to let women worldwide know that you can do anything that your heart desires. "My children are a blessing; I wouldn't be who I am today without them," Tucker says lovingly, "my love for the beauty industry is just a plus, but they gave me that extra push to go out and chase my dreams, and what better way to celebrate than to bring them on with me.
Tucker mainly hopes to inspire others with her content creation. "Inspiration is a two-way street. It inspires me to see other strong women impacting their families and communities in a positive way, and it's one of the reasons why I love working with other women on projects and collaborations."
Tucker takes advantage of her direct experience with parenthood and womanhood to encourage her audience to repossess their femininity with lifestyle tips, fashion advice, and the main principles of exercising health in daily life and applying it to family. Additionally, Jaimie models numerous ensembles to instruct her audience on navigating ongoing seasonal trends when constructing outfits. Tucker acknowledges the shifts in the fashion industry as trends evolve, for instance, the shift to chic comfort – combinations of sweatsuits and elegant coats or comfy sweaters with tailored pants. As COVID-19 rewrites what it means to be a working mother, Tucker advocates for self-care and relaxation in between balancing work schedules and other priorities to prevent burnouts.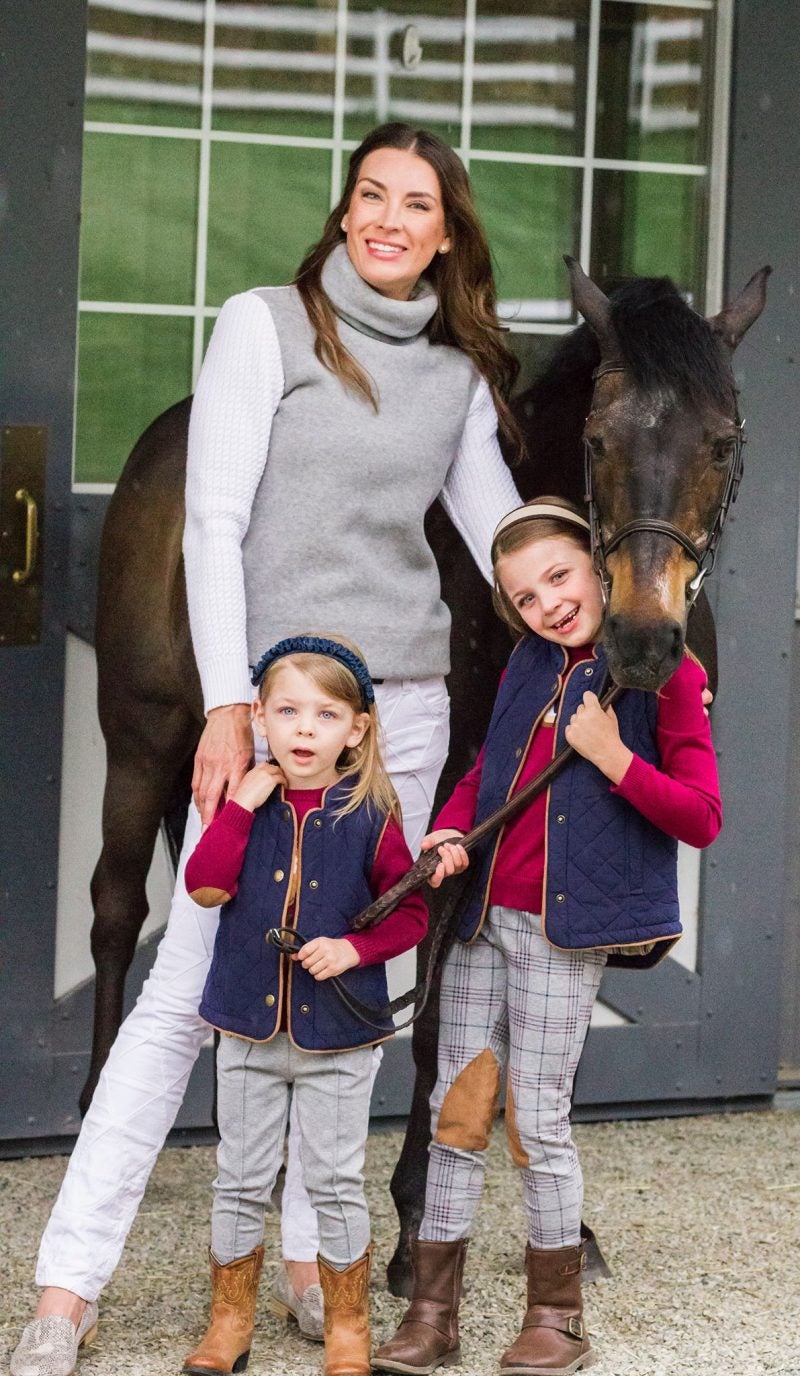 As a content creator and a mother, Tucker is constantly seeking new methods of honing time management while still prioritizing the quality of life and the happiness of her two daughters. "Education is a tool that can never be taken away." Tucker believes her previous work in the healthcare industry and her MBA have prepared her for the work she does today.
Tucker's success has indeed proven to be tremendous, with multinational corporations in the fashion, beauty, wellness, and family markets partnering with her on diverse projects. She appears on a variety of television networks across the country, providing style, beauty, and wellness tips, and writes for Thrive Global and Mommy Nearest, two online platforms. Jaimie continues to follow trends and is enthusiastic about an in-person return to fashion shows and media events. In the future, Jaimie hopes to facilitate collaborations and acquire more writing jobs. 
Jaimie Tucker is a figure of determination and admirable independence. Tucker has used her connections to advocate for mothers, women, and health, illustrating that anybody can take ownership of personal health and redefine their unique fashion styles. Too many mothers and women who wish to redefine their wellness and health journey, Tucker is a figure of inspiration.