By now we've all seen the wonders of AI: a recipe from GPT that takes into account spice preferences and food allergies, a computer-generated image of putting Abraham Lincoln on the moon, or even heard AI-generated music.
"As the technology continues to advance faster than the government, regulators, or platforms can catch up, content creators are being left to police themselves on the ethics of AI-generated content in advertising," said Jared Kamrass, a Cincinnati-based Democratic political strategist and media consultant.
"There's no question that AI can help get the perfect feel or look to a piece of creative," said Jared Kamrass. "But we have a moral and ethical obligation to our audiences and clients to not use it to manipulate, if not a legal one."
Upon President Biden's announcement that he would seek re-election, the RNC responded with an ad using AI-generated images to try to show the viewer what a second term of the Biden administration would look like. These desolate and fear-inducing landscapes have a much stronger and longer-lasting impact on the viewer than simply using words on screen or a narrated script to describe potential outcomes.
"But by using 'fake' images, is the advertiser manipulating their audience? Or are they simply telling a story no different than filmmakers who use CGI or other special effects." said Jared Kamrass of Cincinnati. "The answer likely lives somewhere in the middle."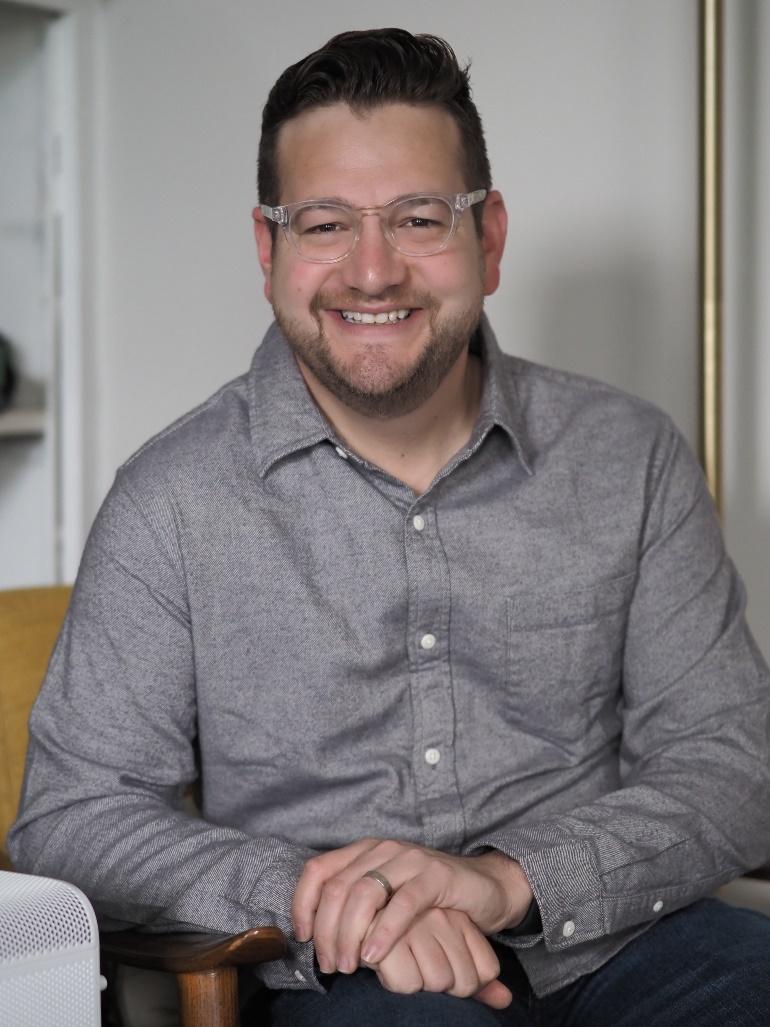 In the immediate term, commercial advertisers are not required by law or FCC regulation to disclose when advertisements incorporate AI. Nor are they prevented from misleading an audience into thinking an image is real. This poses real ethical dilemmas for advertisers who want to do right by their audience, but feel pressure to increase market share or persuade voters for their clients. If a competitor is using AI and drawing upon the additional impact of visuals, the temptation to follow suit can be all-too tempting.
The ethical questions are not confined to simply the content itself, but also to the impact AI-generated creative will have on the industry related to content creation.
Jared Kamrass said "while there is no denying the innovative nature of AI content, it is equally impossible to deny the thousands of jobs that are on the chopping block if AI is adopted too quickly and without guardrails."
Particularly in the realm of video production along with video and text editing, highly-skilled professionals are seeing their expertise that took years to acquire being challenged by large language models and visual content generators that can be activated in mere minutes.
A huge industry exists for full scale production crews with lighting experts, prop and set designers, sound engineers, and directors of photography. 
Jared Kamrass said "these experts take years honing their craft and do so in small towns filming digital-only spots for car dealerships and on massive sound stages for major features in Hollywood…and everything in between."
The recent Writers Guild of America strike has shone a light on the tenuousness of writing jobs in this same industry. As ChatGPT and other similar products become highly accessible and the technology becomes further democratized, production companies and admakers will have a harder time justifying ongoing personnel costs and salaries for copywriters and editors, making this innovation not just disruptive, but an immediate crisis for thousands of writers and their families.
The federal government is not unaware of these threats, or the greater security and economic threats that AI can have in other sectors, but simply is ill-equipped to move at the speed of technology. As a result, industry leaders in tech are being looked toward to give guidance to practitioners and users of this technology on how to both understand it and how to most safely use it.
As Jared Kamrass of Cincinnati commented, "while this guidance is better than nothing, it is far short of what content creators need to both harness this technology and use it in a way that is ethical."
The coming weeks and months will be critical in the implementation of AI. While new tools are being created and released daily, far from a critical mass of users have adopted the technology. It is incumbent upon all in fields where AI will disrupt industries to step up where government either will not or cannot and put together a set of social norms around AI's usage before its widespread adoption.