It's no doubt that AI s taking the world by storm, and one Toronto company is looking to leverage its power to help new immigrants coming into Canada onboard into English as their second language.
ParagraphAI, the world's fastest-growing AI writing tool, announced a new partnership with Visto, a SaaS platform designed to make the immigration process more efficient, that will empower non-native English-speaking immigrants to complete documents with greater ease and confidence.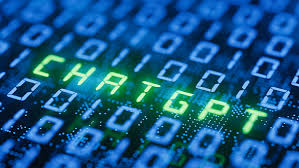 "Our mission has always been to make the English language more approachable," said Shail Silver, CEO at ParagraphAI. "This new partnership supports immigrants in learning how to naturally write in their second language".

By leveraging Visto's immigration file automation and ParagraphAI's instant writing generator, non-native English speakers can now confidently submit an application that showcases their unique talents and abilities, ultimately improving their chances of success.
The best part is that the tool is free to download for iOS, iPad, and Chrome and integrates naturally into your day-to-day.
Learn more via paragraphai.com