When classes return in the fall, you want to look cool, feel comfortable, and express your style.
You also want to stay on budget. Adding a combination of classic, casual, and on-trend pieces that can easily be mixed into your wardrobe is a great way to start the new school year. Keep reading to discover our top back-to-school fashion tips.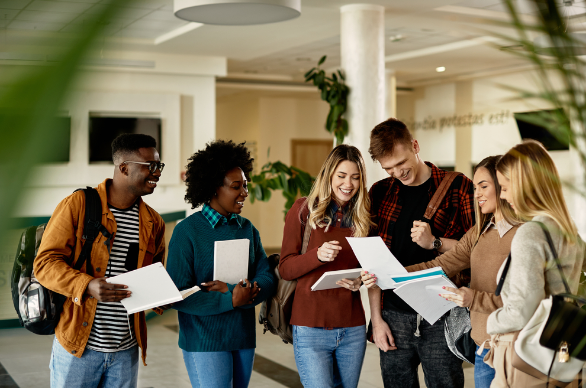 Tip 1: Look for Staples That You Can Re-wear
Wardrobe staples are clothing basics that never go out of style, and you have many options. For example, the classic white or neutral-colored T-shirt never disappoints. You can collect a variety of them to build a fashion foundation. A quality crewneck T-shirt can be worn alone or as the ideal layering piece. White T-shirts look amazing under an open shirt, with a jacket, or with your favorite jeans or sweatpants.
Men's sneakers are another must-have for the high school and college guy on the move. You want great-looking footwear that offers versatility and is made of quality materials. These sneakers aren't ordinary trainers. For that on-trend look, look for high-top or white sneakers.
A plain hoodie is another great staple for heading to class or lounging. This basic can also be layered under jackets when the weather turns cooler. A hoodie is a comfortable streetwear favorite that looks right at home on any campus.
A pair of gray joggers is another staple that never gets old. It's simple to style and one of the best off-duty pieces to own while studying, hanging out, or on the town.
Tip 2: Find Pieces You Can Dress Up or Down Easily
For any function or event, you'll want to stock up on some men's polo shirts. You can find them in a wonderful assortment of colors and details. The polo is timeless yet hip, bringing refinement to your wardrobe. It can be worn with shorts, jeans, and even dress pants for a presentation. Dress them up or go casual. Polos are excellent for date nights, college events, and more. A denim button-down is another classic piece that can be dressed up or down.You can wear denim on denim looks cool (yes, it's actually on trend!) or you can opt for a denim shirt with pants or shorts, under a blazer or with a suit and tie.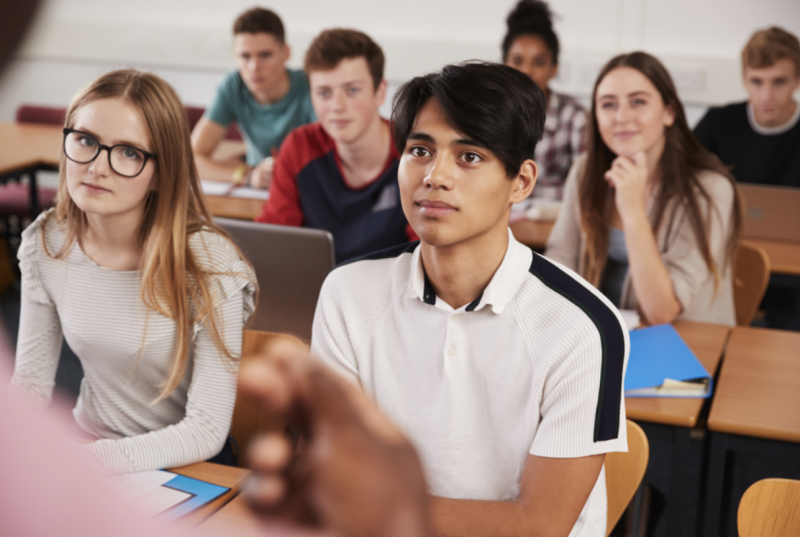 Tip 3: Consider Your Classes and Any Dress Codes
Sometimes, there are fashion rules even in the land of academia, and it's best to follow them. Most colleges and universities do not have formal dress codes for students of any gender. It's mostly a casual style environment. Many students go to classes and hang out on campus in jeans, T-shirts, and athleisure wear.
Prep schools and some high schools or private colleges may have dress codes and unique uniform requirements. For example, in some prep schools, athletic wear may not be worn to class. Torn or ripped garments are also not allowed. Jeans can be worn, but hoodies are out. In addition, all shirts must have a full back and cover the waistband of a student's pants.
Tip 4: Find the Perfect Pair of Shorts and Stock Up
Jeans are one thing, but you also need a couple of pairs of men's shorts to mix and match with pieces in your closet. When you're sitting in class and it's a long day, you want an outfit that is super comfy and easy to wear. Shorts can be worn for the majority of the year, depending on your high school or college location. This versatile item can be paired with a regular T-shirt, sweatshirt, and sneakers. You can also wear your denim button-down over a tee shirt with shorts and fresh white sneakers for a stylish yet casual look.
Tip 5: Don't Forget To Add the Flannel for the Perfect Cover
This classic streetwear piece is always on-trend and the ultimate layering garment for college and high school guys. Flannel is wearable for just about any occasion and ideal for autumn. The beauty of a flannel shirt and flannel jacket is in their incredible styles, colors, weights and textures. A flannel shirt looks cool and casual for those long lecture hall classes, and it's fab off-duty. Tailgating, attending a bonfire, going downtown, you name it, flannel doesn't disappoint.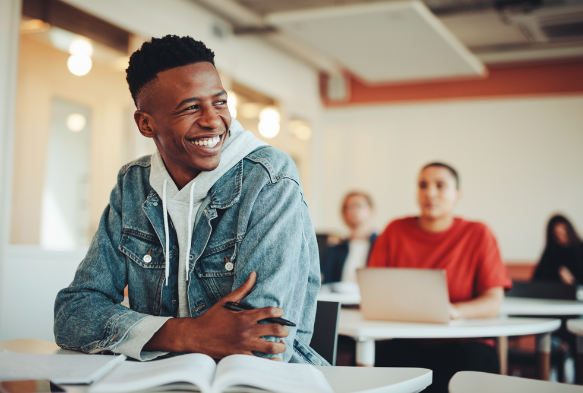 Tip 6: Cargo Pants Offer More Than Lots of Pockets
Where would any high schooler or college student be without a pair of cargo pants? Again, this streetwear piece is great to have in several colors and styles. It looks hip and effortless and is a great casual alternative to jeans or dress pants. Today's modern cargo pants feature a slim fit and tapered ankle, so you can show off your shoes for some added flair.
You can go to class, run errands or hit the library for a long study session in cargo pants. These staples look fab with just about any type of shoe, but we recommend opting for a pair of comfortable sneakers.
Great Back-to-School Style Begins With the Best Basics
Who says that high school and college guys can't be fashion-forward? Comfort is always key. When you choose the right clothing essentials, you'll sail through your classes. Start building that fashion foundation now, and define your unique and casual personal style!