Camping is already appealing enough if you have a thing for outdoor adventures, but glamping takes things up a notch in more ways than one. The concept is to enjoy still being one with nature without necessarily sacrificing comfort and style. More and more outgoing people are open to trying such an experience, often with family or friends.
As you may already know, camping involves bringing what you need with practicality in mind instead of worrying if you'll be comfortable out there. With glamping, though, it's 'glamourous camping' that includes luxurious accommodation and other facilities you need to make the trip stylish and one for the books.
Unplugging In Style
Disconnecting from your daily routine is best done when you're out there and enjoying nature. Indeed, glamping is one of the best ways to do so. And since this type of camping comes with enough comfort and style, you won't have to worry about how you can relax while taking your much-needed time off from work, school, or other responsibilities in life.
If you want to make the most out of your next glamping trip, here are some tips you can consider:
Choose Your Accommodation Well 
Glamping is all about accommodation and amenities. There are different types of structures you can choose from, all with their merits and benefits. The most basic and probably most common among glampers would be deluxe cabins with features and conveniences such as private bathrooms. You may also find some deluxe cabins that have their cooking space and utensils if you need them.
Then there are also luxury yurts for glamping that are more unique, private, and luxurious. Yurts are characterized by their domed shape and metal roofs. The structures come with complete amenities and features you wish to have when glamping such as air-conditioning, fire pit, and other modern appliances that you never thought were available in the wilderness. It's like getting away from home but taking all the comfort and luxury with you.
Aside from deluxe cabins and yurts, other accommodation options you can consider for your next glamping trip are safari tents, treehouses, camping caboose, teepees, and airstreams. What you choose will most likely contribute to the level of comfort that you'll have for the rest of your trip.
What's an adventure without good food? You surely want to make the most out of your trip, and preparing sumptuous meals is one good way to do so. Ask the accommodation or resort you're booking if they have meal preparation services. In some high-end glamping areas, there are even chefs that'd cook special cuisines for you.
If your accommodation doesn't have one, you can always elevate the experience by having camping recipes you can prepare such as steaks, pasta, and salads. Don't forget the bottles of wine or champagne to make your meals even more lavish.
Bring Comfortable Clothes
Glamping is still a trip that you need to pack for, and one of the essentials you need to prepare is your clothes. Depending on how many days or nights your glamping will last, you also need to make sure you're ready for what comes ahead as you enjoy your trip. Packing enough comfy clothes is crucial if you don't want to end up feeling too cold or too warm while at it.
Make sure to check the weather before you start packing. Will it be cold up there? If so, you need to bring enough layers to protect you from the freezing weather. Casual clothing is highly recommended, but of course, you also need to consider what activities you plan on doing while on your trip. If there'll be outdoor adventures such as hiking and mountain climbing, you need to bring trail-friendly clothes. If there's a beach in the area, you'd want to have swimwear, sundresses, and other accessories.
Don't Forget Your Toiletries
Although some accommodations may already include toiletries, you can't easily rely on that. To be sure, pack your toiletries and other essentials to ensure you won't be facing any hygiene problems while enjoying the experience. Aside from toiletries, you should also bring sunscreen and insect repellants to enjoy your outdoor activities without fear of getting sunburn and insect bites.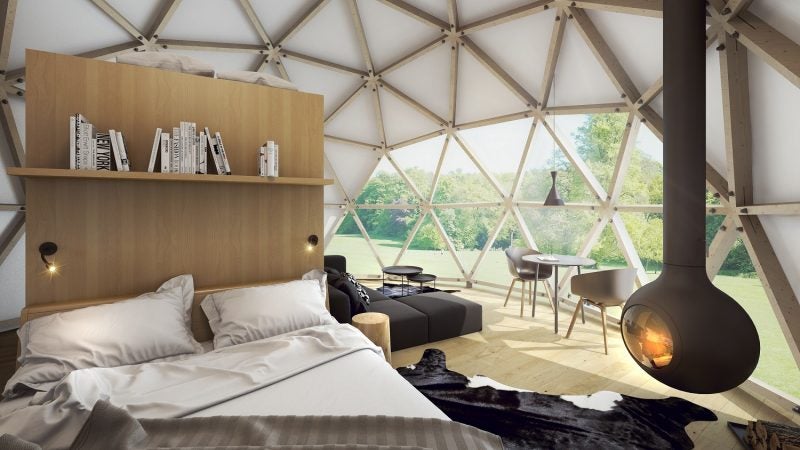 More Tips To Consider
You may be planning for an unplugged adventure, but it doesn't mean you shouldn't bring any of your outdoor gadgets such as mobile phones, cameras, and chargers. You'll still need your phone so people can reach you in case of emergencies. Of course, the camera is for taking plenty of photos to remember your trip. If you prefer being entertained or occupied the traditional way, you can also bring board games, books, and playing cards.
Conclusion
Glamping is an activity that can make you enjoy outdoor experiences without sacrificing luxury and comfort. The trip is good enough for people who want to be alone for a while. It's also a good bonding time for families and friends. Whichever you prefer, you can always make sure your next glamping trip is comfortable enough by considering the tips mentioned above.