Vintage style is nowadays a new fashion. And vintage means something different. It refers to the old wallpaper that you can see in a brocade pattern, reminiscent of the British Victorian era. It may also refer to vintage wallpapers dating back to the early and mid 1900s in the United States.
Retro style includes wallpaper that can be traced back to the early days of the wallpaper industry. It also includes realistic prints such as our retro pink tiles and library cards for large-scale black and white photo murals. The vintage wallpaper contains an indescribable ancient charm, just like the patina on a vintage brass chandelier. It is not only perfect and complete, it shows its flaws and finds its appeal in its ancient appearance.
A collection of the top 20 Vintage style mural wallpapers and backgrounds available now on Everwallpaper.co.uk, we hope you enjoy!
World Map
Adorn your walls with this antiquated world map wallpaper mural. This vintage design adds a retro look and an old-world charm to your living room, study room, home office or library. Place this vintage map into your space and watch the wallpaper speaks for itself!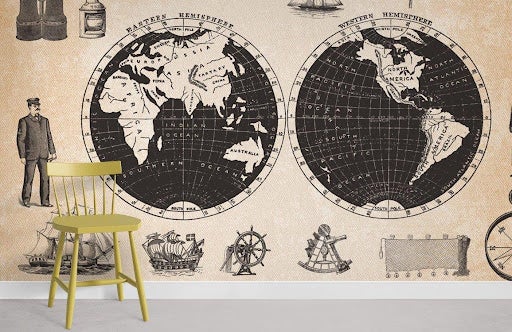 Tropical Leaves & Trees
A vintage tropical theme wallpaper mural can bring freshness to your space. The use of earthy green tone brings a vintage look to the design. The banana and palm trees in large motifs gives it a look of dense of leaves that is not too overwhelming.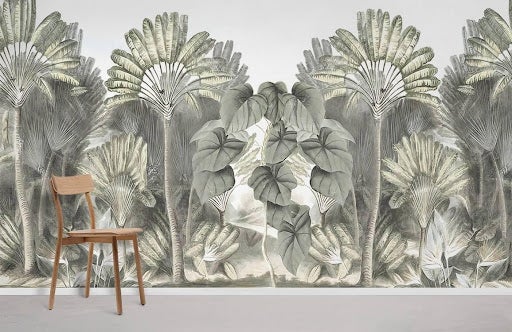 Metal Vein
Add a touch of glamour to your walls with this eye-catching vintage flower wallpaper mural. The spellbinding motifs of flower in gold accents and metal veins, complete with the details on the petals, make it a sight to behold. For a old-charming look, use it in your bedroom or living room.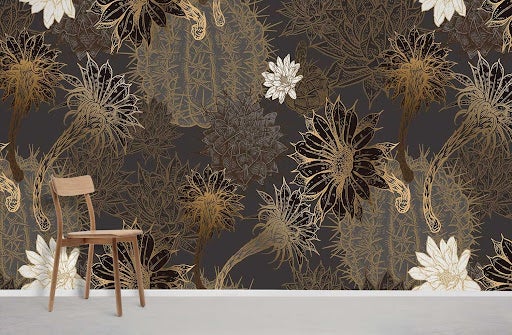 Mountain Scenery
Enjoy the beauty of a beautiful mountain foot view wallpaper mural, with the vintage style, adding nostalgia tone into your interior space. This creative design is perfect for expressing your unique personality and aesthetics while keeping the space minimal.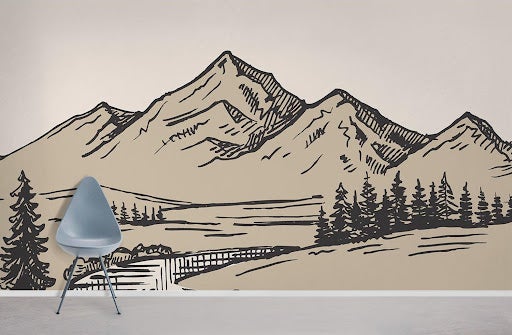 Art Portrait
Designed in vintage and metal effect in dark tone, this wallpaper is patterned with a young lady standing in the flowers and leaves. Have this wall mural in your bedroom, living room or your dining area and add elegance and luxury to your interiors.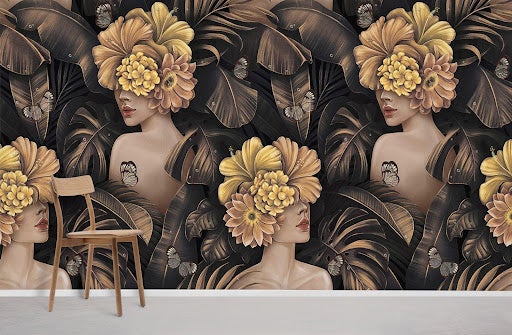 Township
This hand painted wall mural is designed in retro and old-fashioned style that will add a peaceful feeling to your interiors. The town street scene creates a 3D effect that will expand your space in a sophisticated way.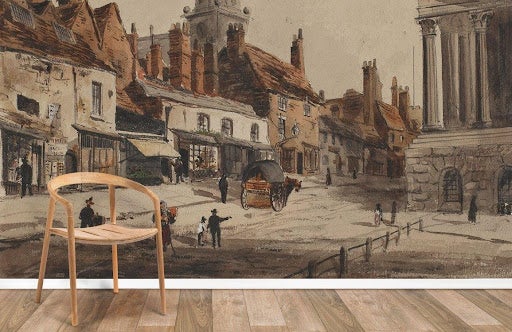 Dark Floral
Floral is a popular motif of wallpaper mural that never goes of out of style. This pink roses and the wildflowers against the dark tone background creates a vintage and sophisticated look. The roses are saturated with colors in a way that the design is awarded an impeccable glamour that is hard to miss.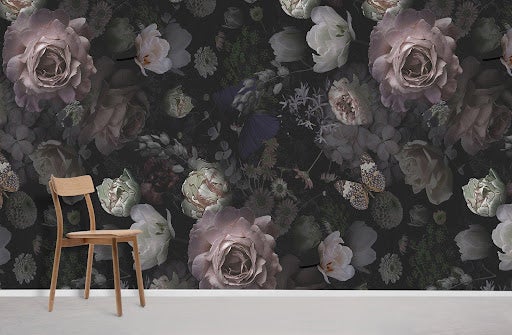 Oil Painting
The colorful flower boutique and cute Cupid in oil painting design against the dark backdrop creates a retro look and passionate look. Ideal floral wallpaper mural for your bedroom, living room or dining area.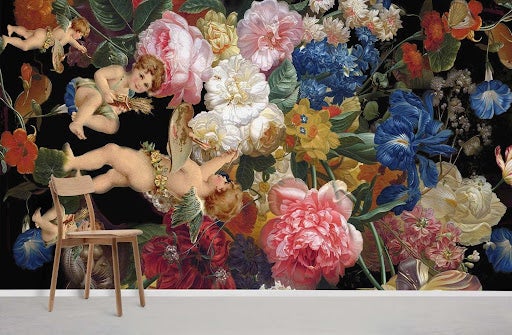 Pink Tone
This pink wall mural provides the perfect canvas for the brilliance of the flowers, birds and green plants, and gives it a beautiful vintage look to your interiors. Have these plants grow gorgeously in your bedroom, living room and dining area and add instant cheer to your space.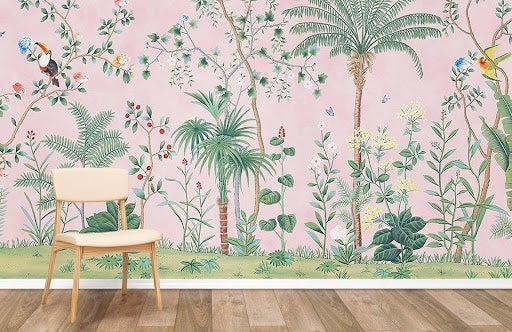 Green Tone
Green is also a color that will easily give a vintage tone. This design in avocado green background with flower vines crawling across your walls will instantly add more freshness to your space, especially bedroom and kitchen.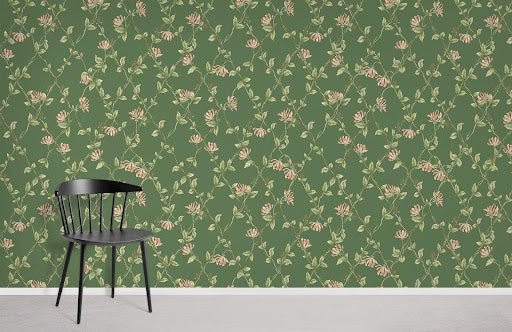 Ombre Style
This white and blue roses wallpaper mural creates a 3D vintage look which are toned and saturated in blue ink color for a sophisticated ombre feel.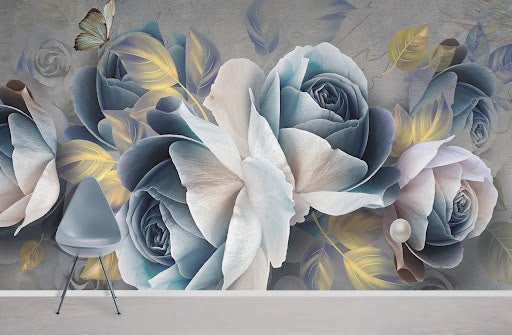 Cityscape & Architecture
This wallpaper consists of the representative architectures of the world, such as Big Ben, Eiffel Tower, The Roman Colosseum, Taj Mahal, Brooklyn Bridge, the Statue of Liberty, the Leaning Tower of Pisa, etc. It uses a vintage hand-painted style which offers you a grand view of the famous buildings at home.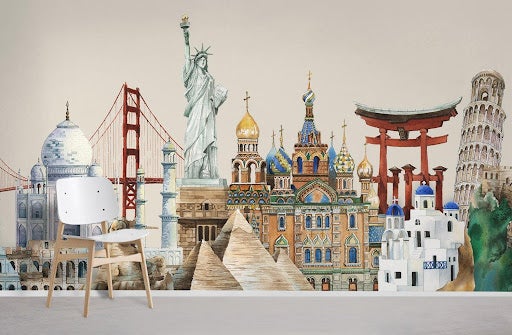 Watercolor Style
Now, have these beautiful lotus adorn your walls in fluid watercolors for an vintage and enchanting effect. This pleasing wall decal has a positive vibe to it that can improve your mood instantly.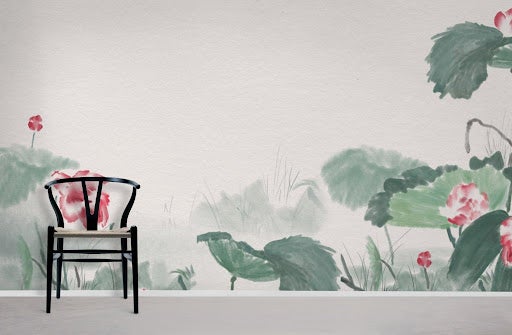 Animals
This Wallpaper is designed in repeat patterns of cute deer and squirrel with mushroom and leaves, which will steal your heart. Bring your home some freshness and natural touch with this wall mural.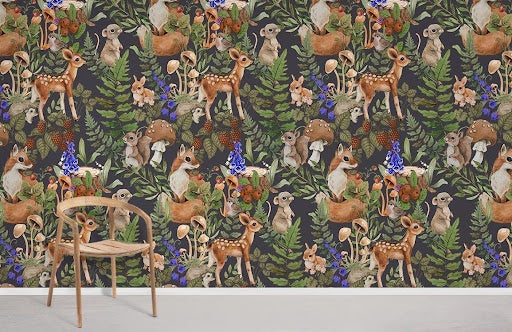 Geometric patterns
Create a wonderfully dynamic and expressive look in your interior with the complex geometric wall mural. The contrasting shapes and pastel colors in this mural will dominate the attention in any room.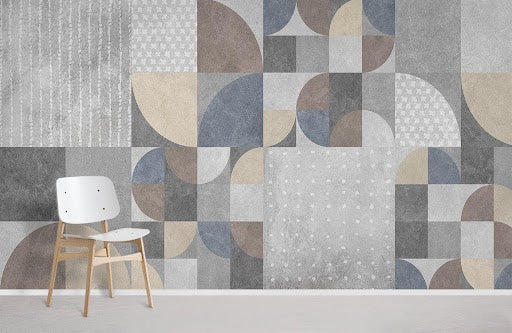 Color Block
This vintage color block wallpaper mural will surely add a touch of peace and comfort to your home. It will look amazing in your bathroom, living room and hallway.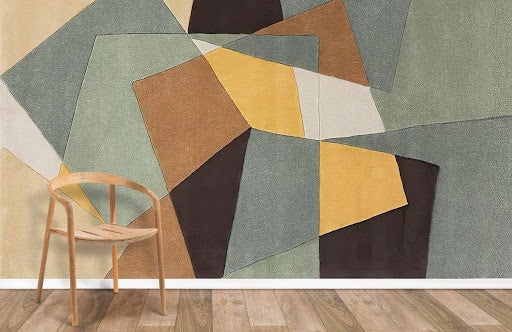 Damaged Effect
Give your room a distinctive theme with this mixture of elements wallpaper mural. Have these faux bricks texture and pastel bohemian style flower pattern and damaged effect stone & concrete all in one wall mural to bring your interiors a unique and vintage look.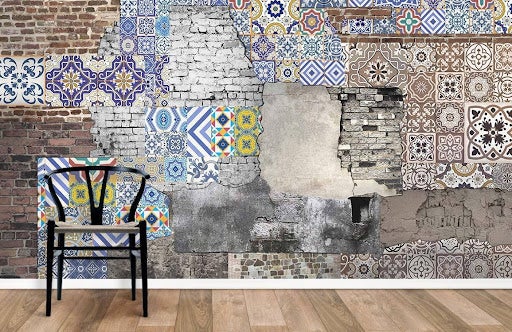 Wood Texture
Wood is a classic and traditional element of wallpaper murals that can spice up your walls. The hexagon pattern is designed in a combination of wood and marble texture in a artful way. The classic brown and grey tone makes the wall mural look old-fashioned yet stylish in your space.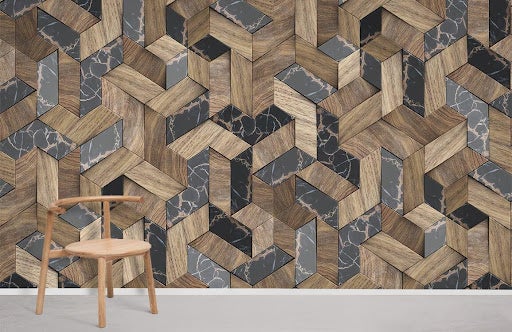 Winter Scene
Look through the window and enjoy the beautiful snow scenery with this winter landscape of snowy forest view through wallpaper mural. The window portrait add a retro touch of the whole art piece.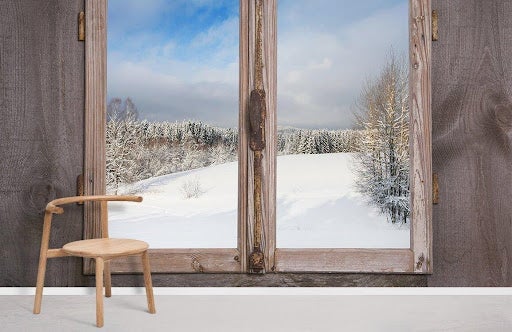 Mountain Landscape
This hand-painted design in shades of blue against the sky blue skies and the pines trees offer a silhouette effect to the decal. This wallpaper mural offers an overall vintage and elegant feeling to wherever you place it.