Looking for a place where you can pretend to

be your favorite movie pilot

free of judgment? Look no further. In this article, we will list some of the best sci-fi-themed hotels in the world so that you can release your inner nerd on your next vacation.
It's evident that people's interest in galaxies beyond the Milky Way is here to stay. For years, businesses like Virgin Galactic and Space Adventures have made a name for themselves by offering zero-gravity atmospheric flights for everyday people, with the ultimate objective of building up the space tourism market. But with the jaw-dropping cost of $250,000 per flight, snagging a space onboard is still far outside the realm of possibility for the average person.
But don't let this get you discouraged. As it happens, you don't need to launch into space to get a taste of the infinite cosmos. You can find plenty of hotels across the spinning globe we call home that offer an intergalactic experience—including things like floating beds and even robot butlers!
The Kameha Grand Zürich Hotel Located in Zurich, Switzerland
Recently, The Kameha Grand Zürich Hotel in Switzerland officially made its new Space Suite available to the public. From the time you first check-in, you will be welcomed by a female robot's voice, which draws inspiration from John Carpenter's 1974 movie Dark Star. You will then be asked to log into a computer, which will confirm the handling instructions for your room, including the floating bed and rocket engine spotlights, which are made with a 3D printer. The room also includes a spacesuit glove which is mounted on the wall and offers guests a place for their phones and other devices to land. 
The space was designed by acclaimed German artist, explorer, and astronaut-hopeful Michael Najjar. It was created to help guests simulate the feeling of being inside the International Space Station (ISS). Najjar was quoted as saying that it is a transformational time for the space industry, as well as scientific research and that the implications of this for the future of humanity are immense.
Despite being a cheaper option than blasting into outer space, at $1,660 a night, staying in this room is definitely a splurge of galactic proportions for most guests.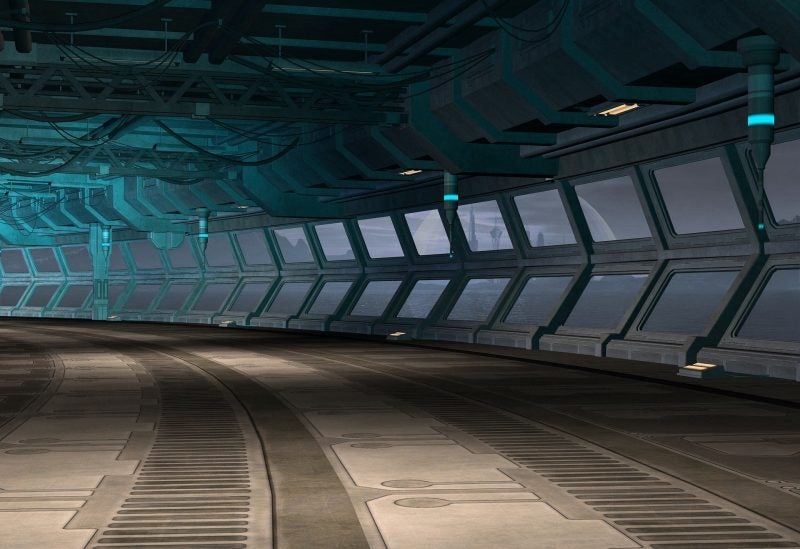 The Barceló Sants Hotel Located in Spain
Whether it's the ISS-inspired lobby or the space-themed executive suites, The Barceló Sants Hotel in Barcelona will undoubtedly make you feel like you stepped out of this world and into a galaxy far, far away. With several restaurants on the premise with apropos names like Oxygen, Hydrogen, and Nitrogen, and the super-fun Orbital Bar–which features some incredible cocktails–this themed version of the Barceló Hotels is an entertaining and unique experience that stands out in a sea of sameness among other hotels.
Pengheng Space Capsules Hotel Located in Shenzhen, China 
Fans of the retro cartoon The Jetsons, as well as tiny house lovers, are sure to find the Pengheng Space Capsules Hotel, located in Shenzhen, China's Bao'an neighborhood, exactly their cup of tea. Completely staffed with robots, and offering things like blue LED-lit sleeping pods, as well as ISS-style bunk beds, the 27 suites and 150 double decker-style pods mirror the experience of being in the International Space Station or even a more exotic, intergalactic base.
This hotel is taking artificial intelligence (AI) to another level, offering guests the ability to order meals directly from a tablet, which are then delivered by a robot.
ICEHOTEL located in Jukkasjärvi, Sweden
This hotel was constructed entirely from natural ice and snow produced by one of Europe's last wild rivers, located a little over 100 miles north of the Arctic Circle in the frigid city of Jukkasjärvi, Sweden. This icy hotel offers a taste of how it would feel if you lived on the dark side of the moon. With temps in this part of Sweden often reaching as low as a bone-chilling negative 23 degrees ℉, the ICEHOTEL also includes a bar, church, dance, and reception hall and enough rooms to accommodate a hundred guests all made entirely out of rock-solid ice.
If that isn't quite cool enough for you (no pun intended) the ICEHOTEL has joined forces with Virgin Galactic to offer trips to space aboard the SpaceShipTwo. Trips include a 2-hour long flight with 4-minute weightlessness while you soak up incredible views of the earth and our solar system.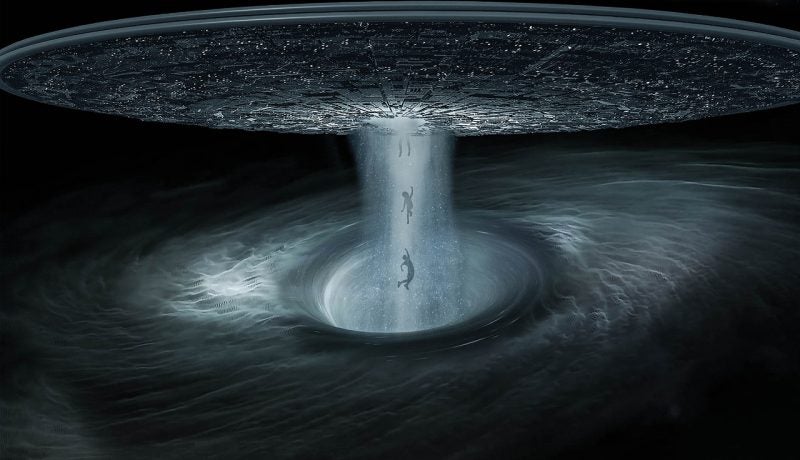 The Silken Puerta América Located in Madrid
No two stories are exactly alike when you visit The Silken Puerta América in Madrid, Spain. The hotel was designed by 19 architects from 13 countries across the globe. Each story includes a different style theme, each of these playing with various materials and colors to make spaces that offer some of the most out-of-this-world design elements you'll find anywhere on planet earth.
Conclusion
Hopefully, you were inspired to book a trip to one of these incredible locations. Though most of us can't travel into space just yet, maybe a vacation at one of these spots can act as a consolation prize until we can.