For almost as long as we've been buying albums, movie studios and record labels have been cashing in on the fact that many of us fall in love with the soundtracks that feature in Hollywood blockbusters.
There are countless examples of movies helping to popularise a song. Some of the most famous ones include Gonna Fly Now by Bill Conti (better known as the Rocky Theme Song), Pharrell Williams' Happy from Despicable Me 2 (2013), and Lose Yourself by Eminem, the legendary track about his mom's spaghetti that featured in 8 Mile (2002).
Even in our modern world of social media, where more and more musicians are finding their success by posting short clips of their work on apps like TikTok and Instagram, being the soundtrack to a movie is still a way to secure a top spot in the charts. We saw this with films like Frozen (2013) and Top Gun: Maverick (2022), both of which contained chart-topping soundtracks. 
But movies aren't the only productions that get epic soundtracks. Video games share many of the same qualities in this regard, both from the way music is used and the fact that they can help popularise (or repopularise) songs.
Also just like movies, some games have mediocre soundtracks that many of us immediately forget about as soon as we put down the controller and power off the console. But some contain epic ballads that we'll be singing in our heads for days later. Here are some of the games that fall into that second category.
Grand Theft Auto: Vice City
Grand Theft Auto has always been a pioneering video game franchise. It helped to shape the concept of the open world title, it pushed technical and cultural boundaries, and it has broken record after record when it comes to sales.
GTA has also been a trailblazer in the case of music. Rockstar Games, the company behind the series, has used different playlists in the first release to create the sense that you are listening to a radio station when you're in a car ever since the first Grand Theft Auto title was released for the PlayStation.
This remains true today, more than 25 years later. But two and a half decades that have passed since that game, we've seen many legendary artists have their work featured in one or more GTA games.
Of them all, Vice City is the one that has consistently received praise from players for the songs they can listen to as they cruise along Ocean Drive and Downtown. The original release included tracks from Michael Jackson, Iron Maiden, Frankie Goes to Hollywood, and REO Speedwagon, among many other big names.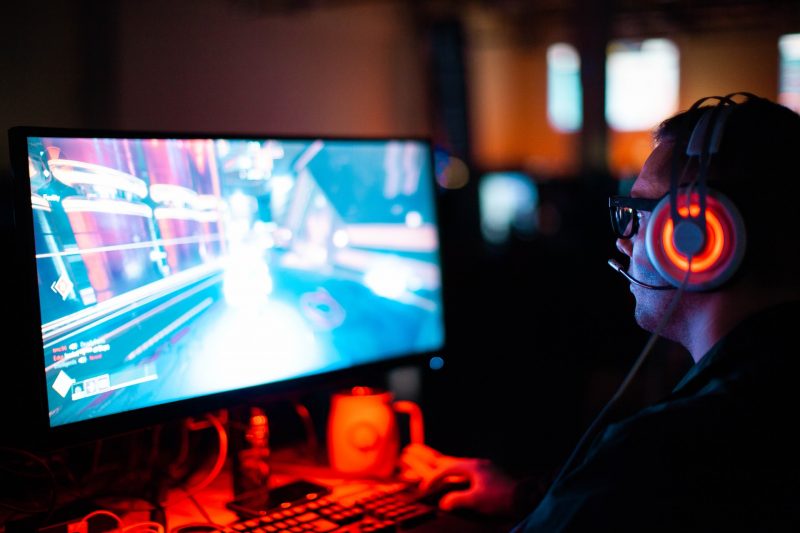 Guns N' Roses Video Slots
Slot games are some of the oldest that are still played today, dating back to the 19th century. They've come a long way in the years since, however, moving from mechanical machines to the high-definition video slots that we know today.
The way that most of us play these types of games has also evolved, with many preferring to play online than in person. That has led to a race among many casinos as they look to stand out from the crowd and offer the best possible experience to their players. Some have done this by creating unique and exclusive titles like Spaceman, Slingone Fishin', and Atracadores Gold while others have chosen to embrace new technologies like virtual reality. 
The creators of the Guns N' Roses Video Slots game went a different way. They teamed up with one of the best-known rock bands on the planet to create a slot game that contains an awesome soundtrack.
But it's not just a set of reels with some legendary rock songs played in the background. The game's bonuses are designed around the band, such as the Crowd Pleaser Bonus and Encore Free Spins that will leave you feeling like you're right up on stage with Slash.
Tetris
Tetris is a classic video game if there ever was one. This fun block-stacking title was created by Soviet software engineer Alexey Pajitnov back in 1984 and was originally released to the USSR's Electronika 60. The game was such a hit that it quickly made its way westwards, with versions for the IBM PC appearing in 1987.
However, it was made even more famous by Nintendo when the Japanese company created a version for its handheld Game Boy console in 1989. It was through this game that most people were introduced to the "Tetris song". 
The song predates even the original Soviet version of the game though. Its original name is Korobeiniki, which means "peddlers" in Russian and was inspired by a poem that was written by Nikolay Nekrasov way back in 1861.
Eventually, the rhythm of the song was turned into the foot-tapping banger that we all know and love today.