Cannabis has quickly gained popularity over the last few years. Even though weed has long been here and used for various purposes, only now do people see the real value and benefits it can bring to smokers and patients.
With the legalization of medical cannabis, the market is growing rapidly, offering a vast choice for any taste and preference. And this can make it really hard for some users to find what to choose, as options are almost endless.
However, there are some legendary seeds and strains that every smoker should try at least once in their life. It is also vital to choose seeds that are easy to grow if you are only starting your cultivation journey. Seasoned smokers will be able to choose more complex strains with higher THC levels to power up their experience.
This article will show you the top weed seeds 2023 for your garden according to AskGrowers experts.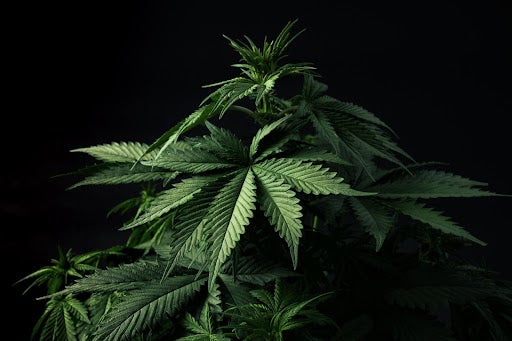 Dragon Fruit Feminized Seeds
Dragon Fruit Feminised https://askgrowers.com/seeds/dragon-fruit-seeds-feminized strain is a cross of two popular strains, known as Silver Haze and Snow Lotus. It is also a good combination of Indica and Sativa. Being a well-balanced Indica-dominant weed, Dragon Fruit offers enticing flavors and potent effects on the body and mind. Providing mixed effects of both Indica and Sativa, this hybrid has been reported to make the mind and body hum.
Dragon Fruit is a short, bushy plant, which is why it is best for indoor growing. Indoor plants have a flowering window between eight-ten weeks and yields of 12-14 ounces per square yard. Outdoor plants usually bloom in October, offering a high yield of 14-16 ounces per plant as long as humidity and temperature remain stable.
Candy Cane Autoflower Seeds
Candy Cane Autoflower https://askgrowers.com/seeds/candy-cane-seeds-autoflower strain is an Indica-leaning hybrid that attracts smokers with its fruity and sweet flavors. With a high THC level that reaches 17.81%, Candy Cane Autoflowering is one of the best weed seeds that offers potent effects on both the mind and body. Since its parents also carried a reputation as the best weed strains and provided full-body effects, Candy Cane Auto is the direct result of one of the most highly renowned genetics, all being mixed into one!
The weed develops a strong structure having long branches. This marijuana is very easy to grow, and its flowering window is only 7 weeks, making it a perfect option for new cultivators. The harvest isn't too high and usually brings 100-200 gr depending on the growing conditions.
Wedding Cake Feminized Seeds
With a potent THC content, a woody flavor and aroma, and the sort of balanced highs that many smokers love, Wedding Cake is one of the best weed seeds. Wedding Cake is worth trying, just like the event for which it was named. Also known as Pink Cookies, it is a rare phenotype created by Seed Junky Genetics resulting from crossing Triangle Kush with Animal Mints pollen.
With pepper knowledge and skills, Wedding Cake can grow well indoors and out. It usually requires a tent with reflective lining and high-density discharge lamps since it has been proven to grow well under these conditions. This marijuana has a flowering window of between 8 and 10 weeks and is very robust against pests and diseases, mainly because of its Indica dominance. This makes Wedding Cake perfect for newcomers trying their first crop.
Super Lemon Haze Feminized Seeds
Super Lemon Haze strain is a popular Sativa-dominant hybrid grown by at least two local cultivators, Olympia Mike, and A Green Cure. Being a cross of Lemon Skunk and Super Silver Haze, it is a Sativa-dominant weed (Sativa/Indica ratio of 80:20). That gives the Super Lemon Haze its potent cerebral effects that make smokers talkative, creative and causes intense happiness.
Super Lemon Haze feminized seeds are suitable for growers with different experience levels. Even though it is pretty simple to grow, it can become complicated by its need for close monitoring and warmer temperatures. When cultivated indoors, this weed yields generously at an average of 28 ounces per square meter. It usually takes from 9 to 10 weeks to bloom.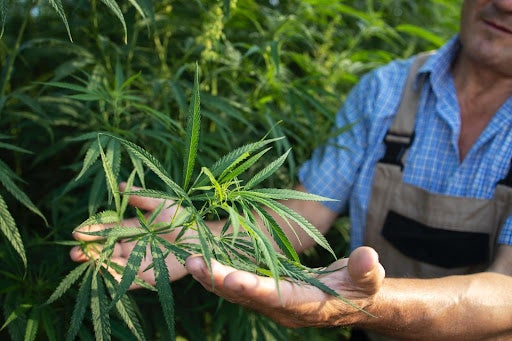 GMO Cookies Feminized Seeds 
GMO Cookies is one of the best weed seeds 2023 and is a cross of Chemdawg and Girl Scout Cookies. It has a long and unclear history of being genetically modified for high-end results. This marijuana is potent in THC, which can be up to 20-24%. The strain is pungent in the woody and spicy-like aromas, which many smokers love.
When cultivated indoors, GMO Cookies may produce around 1.5 ounces per square foot of plant. Outdoor plants usually produce a bit more, with around 2 ounces per square foot. Since it is a heavy Indica, GMO Cookies seeds do well with topping and regular pruning of large fan leaves that reduce airflow and light exposure to large parts of the plants.
Bottom Line
Since cannabis has been reported to help with different health issues like stress and anxiety, it has become a popular option for alternative medicine. And that is why it became legal in more and more countries, making it easier for growers to cultivate their weed by themselves.
The article was written by one of AskGrowers experts – Tia Moskalenko, a dedicated cannabis writer who wants to help you explore the best weed seeds in 2023.