CBD has garnered a lot of attention for its potential pain-relieving and stress-relieving properties, but have you heard about CBDa? If you're unfamiliar with the term, you might have some questions regarding this lesser-known component of the hemp and cannabis plants.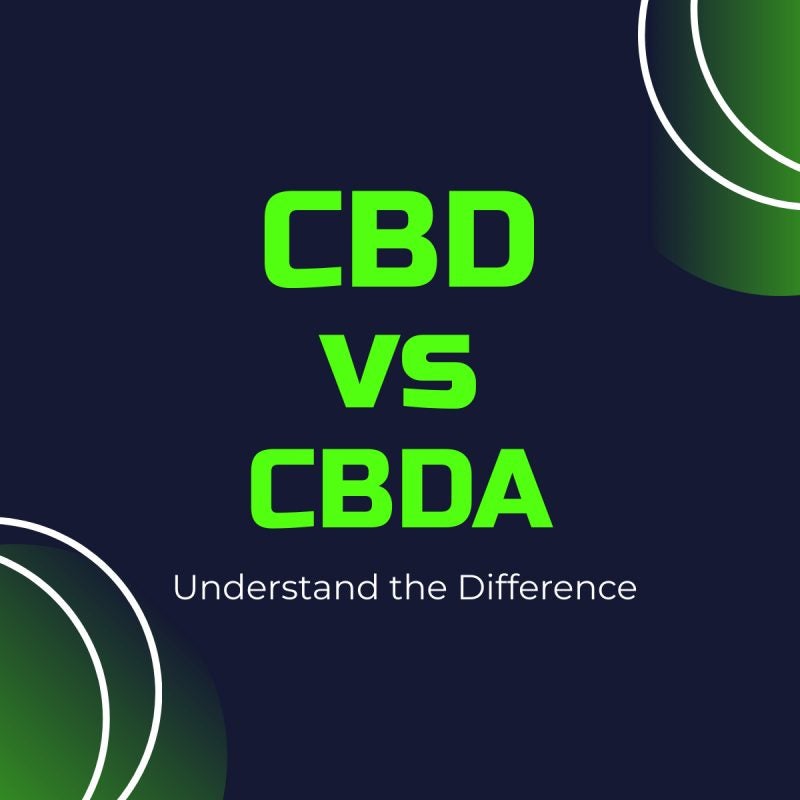 What is CBDa precisely, and how does it work? What are the advantages of CBDa? What's the distinction between CBD and CBDa? In this article, we will look into CBDa and explain how it varies from CBD, one of the most prevalent naturally occurring cannabinoids found in cannabis.
Check out the latest CBGA CBDA supplements now available at ThoughtCloud, a reputed CBD Company.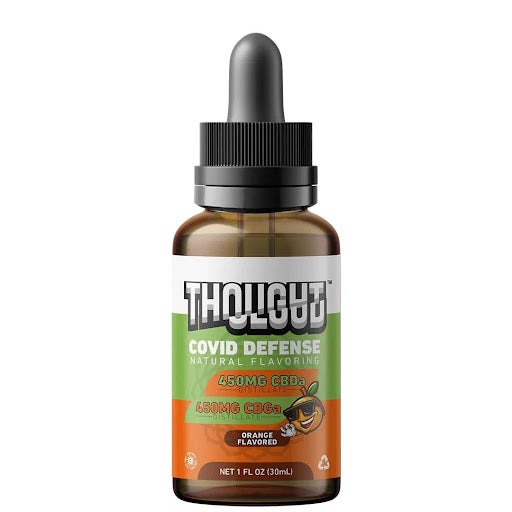 UnderstaNd CBD v/s CBDa
Under this heading, you will be exploring CBD and CBDa along with their uses and their working with Endocannabinoid System. Let us proceed to know more.
What is CBD?
CBD, the main non-psychoactive cannabinoid in cannabis, has been extensively researched for its potential therapeutic value and is now regarded to be capable of treating epilepsy, inflammation, anxiety disorders, and a variety of other common physical and neuropsychiatric problems.
CBD is commonly available in various forms, which are:
Edibles

: Gummies, Capsules, Tablets 

Tinctures

: Oil 

Vapes:

Cartridges

Topicals:

Creams and Balms
CBD is generally found in three types of spectrums, which are:
Full Spectrum CBD:

It includes pure CBD containing all cannabinoids with traced extracts of 0.3% THC (maybe less)

Broad Spectrum CBD:

It only contains pure CBD

CBD Isolate

: Like full spectrum, it contains all cannabinoids but no THC. 
Benefits of CBD
CBD is a fundamentally used compound having essential benefits to promote an individual's wellness. It helps in reducing pain, lowering stress, reducing tensions, and curbs inflammation. One of the study reports focuses on the use of CBD for the treatment of Epilepsy. This proves that CBG has therapeutic benefits for treating other diseases, like Huntington's disease, Crohn's disease, and multiple sclerosis. CBD is an antidote for various treatments. 
In a research study, having medical lists of diseases for which CBD is beneficial. Look below the benefits of CBD listed here.
Arthritis Pain

Cluster Headaches

Migraine

Chronic Pain

Anxiety and Depression

Nausea

Sleep Disorder

Post – Traumatic Stress Disorder (PTSD)

Asthma

Cancer 

Lung conditions

Epilepsy disorders and Seizures

Alzheimer's disease

Multiple Sclerosis (MS)

Parkinson's disease
What is CBDa?
Cannabidiolic acid (CBDA), a precursor of CBD. is a relatively unknown cannabinoid with significant medicinal promise. According to research, CBDA helps to cure inflammation, anxiety, seizures, and certain forms of cancer.
While research into the potential advantages of CBDA is still in its early stages, experts are optimistic that CBDA might minimize the need for medicines that can cause long-term side effects along with improving mental and physical well-being.
What do the researchers say?
We are still frequently hearing about the research already conducted on CBD. But what about other cannabinoids? Are they on the same page? Not yet, right? Similarly, CBDa has not been analyzed much, but researchers are now eager to explore it.
A study report of CBDa states that researchers reviewed the potential benefits of CBDa and discovered that it contains anti-inflammatory properties and has similar COX – 2 inhibiting behavior.CBDa implements Nonsteroidal Anti-Inflammatory Drugs (NSAIDs) to minimize the effects of inflammation. 
According to research on cannbis for Covid, CBDa and CBGa come together to fasten the proteins of SARS-CoV-2, a virus leading to Covid-19. A research study shows that CBDa and CBga are safe solutions for the treatment of the Covid-19 virus. They have non-psychoactive properties to keep you working actively throughout the day and not produce "high" effects. 
According to anecdotal evidence, CBDA helps in alleviating the symptoms of health issues like nausea and anxiety. The study also indicates that CBDA has a thousand times more influence than CBD when it binds with serotonin receptors for treating the effects of stress and sickness. 
Differences between CBD v/s CBDa
There are major differences between CBD v/s CBDa, given below. Read more to get clarity between the two.
CBDa has better absorption in comparison to CBD when ingested orally. 

CBD and CBDa, both compounds, have anti-inflammatory properties but may overlap with different mechanisms for enhancing an individual's health. 

CBDa has more potential to display the inhibiting properties of COX-2 enzymes to combat inflammation.

CBDA contains more powerful benefits when it comes to CBD applications based on the treatment of nausea, pain, anxiety, and seizures. 

CBDa might have practical benefits compared to CBD, even in lower dosages.
Summing Up 
Both CBDA and CBD offer a ton of therapeutic benefits. The best approach is to use them together. Like other cannabinoids, both CBDA and CBD work effectively when combined together and boost each other's benefits.