Tyson 2.0, the legendary Mike Tyson's cannabis company, is teasing the debut of a new product: Mike Bites. Their Instagram account just dropped a photo of the new bite-sized edibles, and they're an eyeful – well, make that an earful.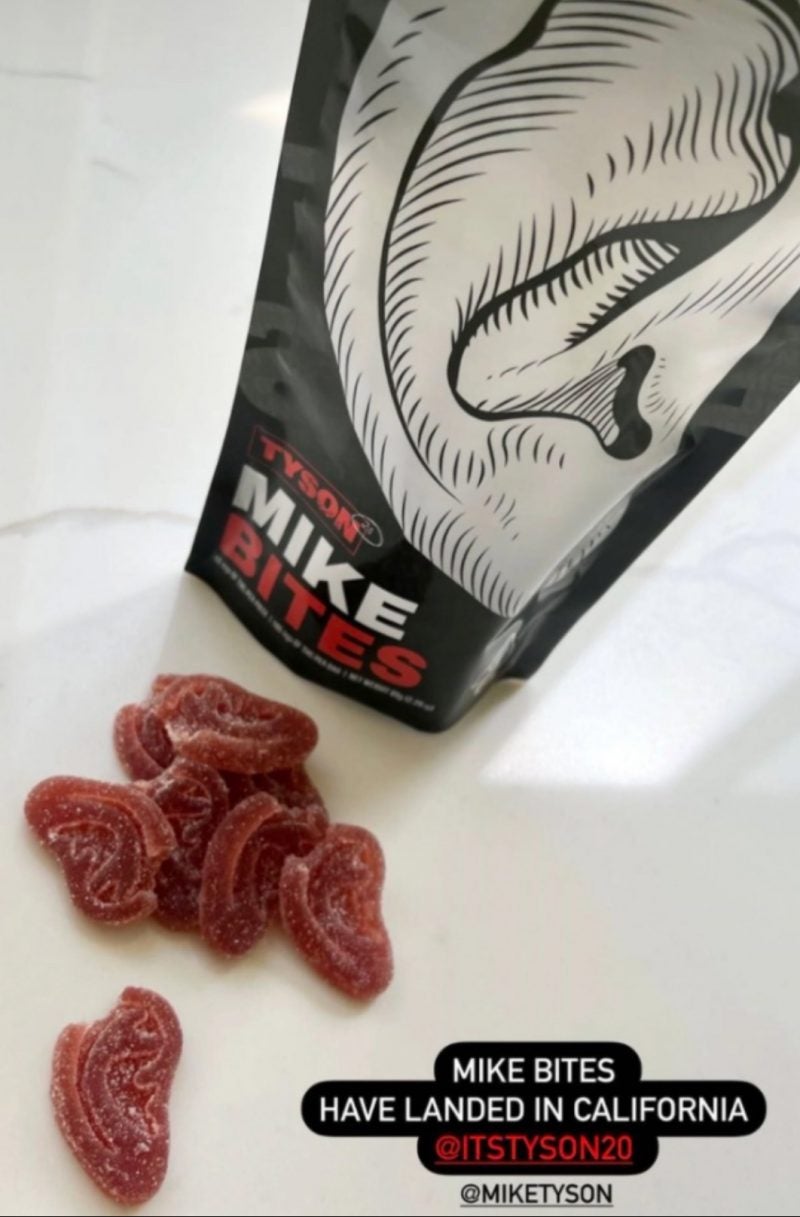 The candy-like gummies are shaped like ears. And no, the chunk missing from the top is no design flaw. Not unlike Iron Mike himself, you'll sink your teeth into a set of damaged ears resembling those of Evander Holyfield's.
The post states that Mike Bites are now available in California, so we know exactly where we'll be taking our next road trip.
Tyson 2.0: Undisputed Cannabis from the Champ Himself
Who said the best athletes on the planet can't consume cannabis?
Mike Tyson was no stranger to the substance, even in his fighting days. He used cannabis regularly to relax his mind and body. Tyson 2.0 began as a way for the former Kid Dynamite to share a gift with others who sought the same relief.
The company created three lines of flower, one with a high-potency, one with a low-potency, and one inspired by the boxer's psychedelic toad-licking experiences. The brand sells everything from marijuana concentrates and pre-rolled joints to drinks and edibles at retailers around the United States.
Pop down into Nevada and you'll find strains like Kronocain and Desert Toad. The Golden State appropriately carries strains including West Coast Toad and Sonoran Toad. Any cannabis connoisseur will love the vast selection available in Colorado, which includes strains named Knockout OG, Haymaker, Purple Glove, and Pound for Pound. Tyson 2.0 is intent on expanding their selection and their availability in more locations.
Keep an eye out for Mike Bites and other Tyson 2.0 cannabis products hitting the shelves throughout the United States.