Who doesn't love road trips? The sense of calm that it brings, the attached spontaneity, the adrenaline rush of exploring the lesser-known – everything seems like a blast when it comes to road trips. Add the heart-warming, off-the-beaten-track destinations that Dubai and its nearby areas have to offer to this equation and you will have yourself a pretty wild combo.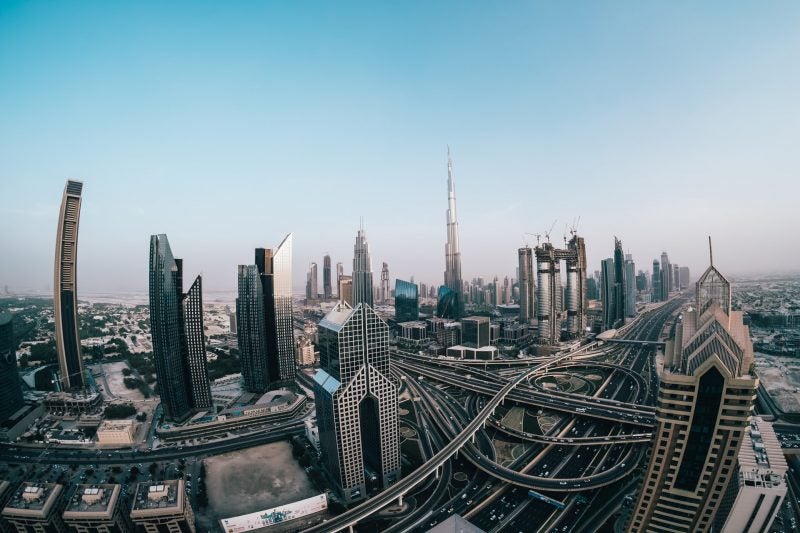 If you are living in Dubai a small, few-hour-long road trip can be a great break away from the daily, monotonous life that we all live. On the other hand, if you are a tourist in the UAE, it becomes a necessity to have at least one road trip around Dubai on your travel itinerary. Either way, the City of Gold is not just about skyscrapers, malls, exceptionally beautiful city landmarks, and attractions and that's going to be obvious once you set out on a road trip. 
Need we say that planning ahead and staying mindful of a few tips and tricks can transform your road trip experience completely. So, let us find out all that you need to know while planning for a road trip in Dubai and while being on the road itself.
First Thing First – Car Insurance in Dubai – Do You Really Need It?
Car insurance in the UAE is mandated by the law. That is precisely why insurance becomes a necessity when you plan to go off-road. There are few insurance covers that you can take on additionally which may include Loss Damage Waiver if the vehicle happens to get damaged to stolen, Personal Effects Cover for thefts, and Personal Accident Insurance in case of accidents. You can choose a plan that befits your needs and covers off-roading as well. You can get an online car insurance in Dubai simply by logging on to your favourite insurance provider's website. If you think that a comprehensive car insurance may be a little too much for you for a trip then you can always buy third party car insurance or a temporary car insurance, both of them are quite affordable and perfect for keep you safe on road.  
How About Renting a Car Instead of Driving Your Own? 
The vehicle that you choose to take off-roads needs to be a suitable one. You may have your own car if you are a resident of Dubai but if that isn't necessarily suitable for a long road trip, then rent one is your best bet. Generally, family SUVs that can accommodate your friends, fam and luggage with ease are the best options for a road trips in Dubai. If you are planning an off-road adventure that includes driving through deserts, you might need a 4×4.
Car rental companies in the UAE are required by the law to offer third-party liability insurance for every car that they rent. That is why the cost of insurance is included in the. You can also check if your rental agency allows off-roading or not. Here is quick list for you to refer to before you consider renting a car in Dubai.
Make sure there is enough space for all including your luggage.

You need to be at least 21 years of age or older to rent a car in Dubai. However, anyone above 18 years of age with a valid license can drive the car. 

A large size 2×2 or 4×4 car is the best option for a long road trip.

Always inspect the car before your start your journey. The cabin, the luggage space, and even the legroom. 

Check for car GPS, working condition of the AC, and all the documents including registration certificate. It will be a drag if even one of these things happens to be missing during the trip.

Keep the helpline number handy.
Fuels – When, Where, and How Much?
It is a standard practice that your rental agency will provide you with a full tank when you first pick up the car. However, it is expected that you return the car with the same level of fuel. If that's skipped for some reasons, you will be charged additionally for the fuel. Remember to refuel your car's tank whenever you get an opportunity.
Pack Lightly but Smartly 
Even though your car will have more than enough space to store the luggage, it is smart to pack lightly. The lesser you have as luggage, the more room you will have for yourself. However, it is important that you pack all your essentials. Your phones, car mounts for phones, a Bluetooth speaker, power banks, and chargers are some of the essentials that you will need. Emergency kit and toiletries are equally important. Never forget your sunscreen as the sun can be cruel in the Middle East. A reusable water bottle will also go a long way. Last but not least, do not forget to carry your documents that may include your driving license or international driving permit, car registration certificate, car insurance, passport, some form of ID. 
Fuel for Your Body – Stack up the Snacks
Going on a road trip simply means that you will be spending more than just an hour or two on the road. What is you don't find any snack stalls on your way? Better be prepared that sorry and always keep snacks of some sort handy. Having healthy snacks in your car can be a lifesaver when it comes to road tripping in and around Dubai. Moreover, it is like a universal rule that road trips are a lot more fun when you have your favourite snacks to munch on.
Make Stops and Take Time to Rest
Carefully plan your routes and travel itinerary and make sure that there are at least a few stops along the way before you reach your destination. It can get tiresome for the driver to keep on the wheel for hours at a single go and passengers may also get antsy. Add a few stops to your trip and take time to enjoy the beautiful landscapes of the Middle East as much as you can.
Be aware of the Traffic Rules and Follow Them Too
Not only is it unsafe to ignore traffic rules when driving, but it will also drag you down with a hefty fine when you are driving in Dubai or anywhere else in the UAE for that matter. Driving rules are nothing out of the ordinary in the UAE either, but it is important to follow the basic ones like wearing seat belts, staying under the speed limit, not driving under the influence of alcohol, etc. and you will be fine. Never forget to carry the car papers with you along with car insurance documents because all cars need to be registered and insured in Dubai.
Arabic Phrases and Greetings – Handy when Exploring the Countryside
Knowing a few words of the native language can come in handy when you are travelling to a new country. It not only facilitates communication but also makes the natives more comfortable. Knowing just the basics like Hello (Marhaba), Sorry/Excuse me (Afwan), Thank You (Shukrun), and Please (Min Fadlak) can do the trick.
All said and done, we hope that these tricks and trips will make your off-roading experience in Dubai a better one.