Wearable AI or wearable artificial intelligence is one of the most exciting developments in technology, providing human beings with unprecedented access to data and convenience.
In recent years, the potential of wearable AI has exploded, as the technology has become affordable and advanced. 
Wearable AI can be traced back to the early days of the first Apple watch, which was released in 2015 and featured simple health-tracking capabilities. Since then, the field has grown exponentially and now includes a wide variety of devices- right from smartwatches and fitness trackers to augmented reality glasses and even medical implants.
As per a well-known research organization named Fact.MR, the global wearable AI market would climb up from US$ 20 billion in 2023 to US$ 230 billion through 2033 and beyond. Sales are likely to exhibit a CAGR of 27.6% between 2023 and 2033.
With its rapidly increasing popularity, the demand for AI assistance is higher than ever before. Wearable AI has also had an immense impact on the gaming industry, with augmentation of artificial intelligence, augmented reality, and virtual reality technologies becoming increasingly common. 
There has also been a growing demand for smart eyewear in the entertainment industry and it is quickly becoming popular among millennials and gen Z. Asia Pacific is expected to dominate the field due to increased investments in technological advancements. This makes wearable AI a booming industry that will shape the future.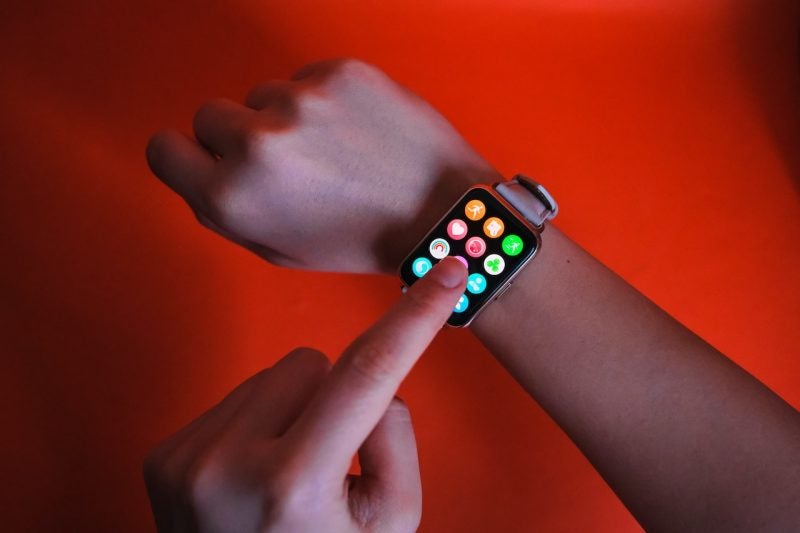 From Fitness Trackers to Communication Hubs, Smartwatches to be the Ultimate Tool for Millennials and Gen Z
Smartwatches are becoming increasingly popular, with their ability to track physical activity and monitor heart rate. They are also providing access to communication platforms and entertainment. 
They have become a sought-after device for many, making them an attractive tool for millennials and gen Z. By offering convenience and portability, smart watches are set to gain traction.
For example, they can be used to check emails, send text messages, and get navigation information. Even bills can be paid by using smartwatches without the need to carry a phone or laptop.
In February 2023, for instance, Noise, a home-grown smart wearable brand based in India, introduced NoiseFit Crew. The new smartwatch A round dial calling smartwatch with cutting-edge calling and fitness functions, the company's new product offers more than 100 cloud-based watch functionalities.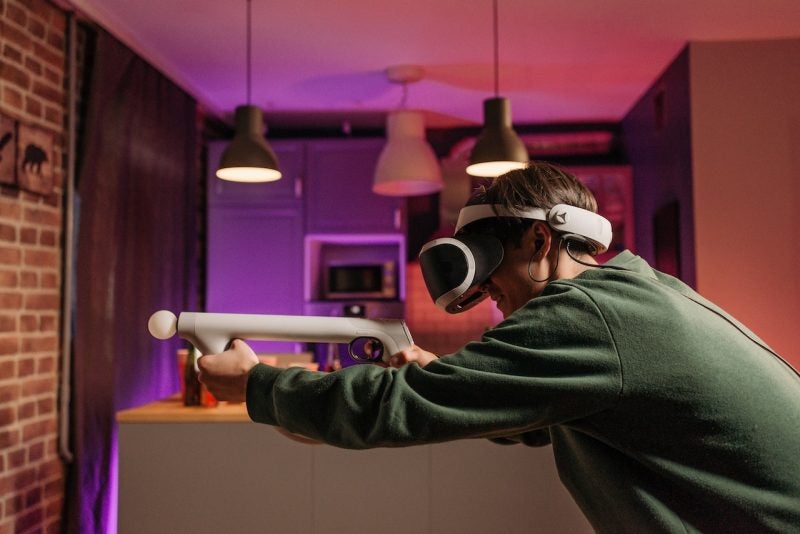 How are AI, AR, and VR Transforming the Gaming Industry with Immersive and Realistic Experiences?
The use of AI, augmented reality (AR), and virtual reality (VR) technologies are rapidly revolutionizing the global gaming industry. These innovative tools offer a heightened level of engagement and realism that was not previously possible. 
With the help of these technologies, gamers can now have immersive and interactive experiences in the virtual world. These technologies are able to create highly detailed and realistic environments with enhanced graphics, audio, and gameplay capabilities that would push the boundaries of what gaming has to offer.
For instance, in February 2023, Sony Interactive Entertainment declared that players worldwide would get a chance to bag an experience of PS VR2. It would provide them with unique sensations and high fidelity visuals. 
Seeing is Believing: Rise of Smart Eyewear in Entertainment with Immersive and Interactive Experiences
Smart eyewear is becoming immensely popular in the entertainment industry due to their ability to provide users with a more realistic and engaging experience than traditional movies. These wearables not only offer immersive experience, but they also provide accurate tracking and interactive elements to the user.
Companies are nowadays investing heavily in developing their own smart eyewear. They are utilizing AI, AR, and VR technology to further enhance the gaming experience.
For instance, in September 2022, Ambrane Glares, the first set of smart glasses, were made available from the Indian tech start-up Ambrane. The brand-new Ambrane Glares feature open-ear smart glasses with Bluetooth v5.1 connectivity and built-in speakers.
Fitness in the Age of Intelligence: How AI and Wearable Tech are Revolutionizing Personalized Fitness?
The fitness industry is witnessing a surge in terms of wearable AI technology adoption. The technology is extensively being used by millennials and gen Z. Wearable AI can help individuals track their fitness progress, monitor their sleep patterns, and provide custom workout recommendations. 
For instance, in August 2022, Amazon.com, Inc. stepped into the fitness wearables market by introducing Halo, a new fitness tracker. The new tracker is available in the USA in Winter-Silver, Blush-rose Gold, and Black-onyx colors. Amazon Halo does not have a display unlike other fitness trackers. It is equipped with a handwoven band that contains sensors.  
How is Asia Pacific Redefining the Future of Intelligent Technology with Wearable AI?
As technology continues to evolve, the demand for wearable AI is on the rise in Asia Pacific. According to the World Economic Forum, China receives two-thirds of the world's artificial intelligence funding, which has fueled the country's 67% of annual growth in the sector.
Rising popularity of smartwatches and other wearables, along with increasing interest in advanced technologies such as AR and VR are all driving factors in the growth of wearable AI in the region. Key technology developers are also set to discover new products to expand their portfolios across Asia Pacific.
In January 2023, for instance, Xiaomi Corporation headquartered in China, announced its plan to introduce a pair of prototype augmented reality glasses to broaden its product line beyond smartphones. Xiaomi Wireless AR Glass Exploration Edition is expected to join Google Glass Enterprise and Microsoft's HoloLens on the market.
Can Wearable Artificial Intelligence Start-ups Propel Innovation in the Tech Industry?
Growth in the field of wearable AI has resulted in a surge of start-ups launching innovative products. Companies such as Atlas Wearables and NadiX are developing AI-powered wristbands that track biometric data, allowing for unprecedented health insights. 
Meanwhile, companies such as Lumus and Atheer are creating smart eyewear that can provide augmented reality experiences and show notifications from the user's smartphone. With new start-ups emerging all the time, the potential of wearable AI is limitless.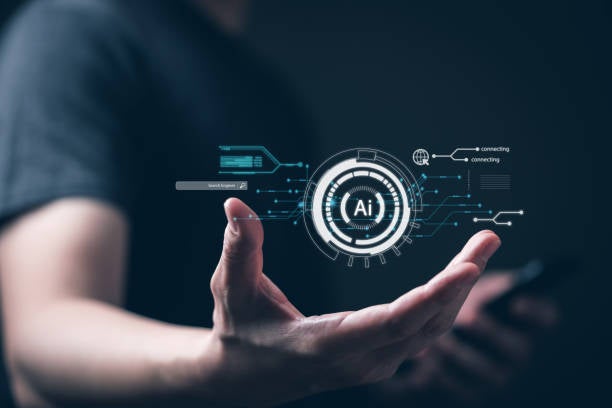 Breathing New Life into Wearable Technology: AI Revolution in Healthcare and Beyond to Make its Future Bright
The future of wearable AI industry looks bright as the technology continues to improve and become more accessible. With rapid advances in machine learning, AI-powered wearables would become increasingly intelligent, accurate, and versatile. 
For instance, in March 2022, to evaluate lung performance and identify changes in lung air capacity, Respira Labs introduced Sylvee, a wearable lung sensor driven by AI. The assessment of lung health and detection of variations in lung air volume using acoustic resonance is made possible by this technology. 
The patch has integrated speakers and microphones to detect changes in acoustic resonance, which serves as a reference for measuring variations in lung air volume. With the help of this technology, it is easier to detect and treat asthma, COVID-19, and chronic obstructive pulmonary disease (COPD) at an early stage.
As the potential of this technology becomes clear, wearable AI would become integrated into all facets of millennials' lives. From healthcare, communication, and entertainment to retail, privacy, and beyond, wearables powered by AI will continue to revolutionize the way individuals interact with the world around them.
Author Bio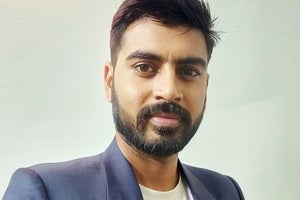 Shubham Patidar is an experienced research consultant at Fact.MR, He is a Client Partner at Fact.MR, with a proven experience in market research & consulting industry and has been closely working on technology vertical.